Mercedes-AMG GT 63 SE Performance joins model line-up
Say hello to the Mercedes-AMG GT 63 S E Performance – officially the most potent production vehicle Mercedes' performance arm has ever made.
Featuring a plug-in hybrid drivetrain producing 843hp, here's everything you need to know about this fiery new model.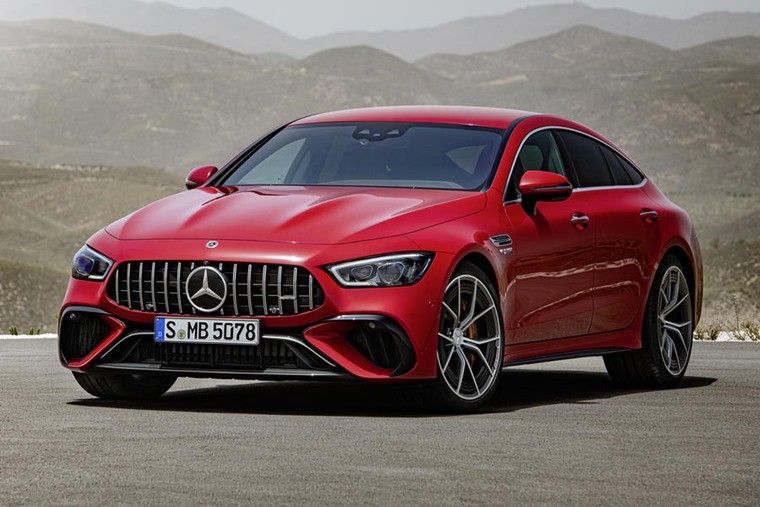 Mercedes-AMG GT 63 S E Performance five fast facts
0-62mph of less than three seconds and 196mph top speed
Based on the AMG GT four-door coupe
"E Performance" platform provides electric range of 7 miles
Set to take on the BMW M8 Gran Coupe Competition
4.0-litre twin-turbo V8 and new electric motor combo

Mercedes-AMG GT 63 S E Performance styling
It's clear that the AMG GT 63 is based upon the standard four-door GT 63, but a closer look reveals some new and improved AMG-specific bits and pieces.
The grille features a new look, with vertical chrome pieces now making up the central part of the bumper. Other enhancements include AMG-specific trim pieces and badges that you can find on the rear and side panels.
There are also new wheel designs, with either 20in or 21in alloy rims on offer. You'll also notice that there is an additional cover for the electric charging point within the rear bumper as well as the petrol cap on the driver's side.
Mercedes-AMG GT 63 S E Performance interior and tech
In the driver's seat, you'll find that little has changed compared to the standard car. That means you get the latest MBUX infotainment system with a twin-screen set-up.
The system has been upgraded to include further readouts relating to the car's hybrid drivetrain, with graphics also receiving a few tweaks. The eagle-eyed might notice the steering wheel has been redesigned too.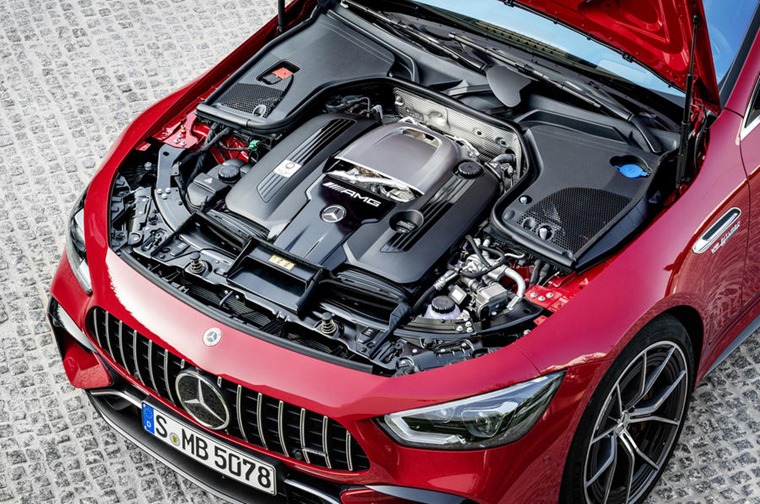 Mercedes-AMG GT 63 S E Performance engine
And now for the important stuff. The AMG GT 63 E Performance is the brand's first dedicated hybrid. Although you might have seen mild hybrid AMGs in the past, this one gets a plug-in hybrid set-up.
As well as its 639hp 4.0-litre V8, the car also makes use of a potent 204hp electric motor and 6.1kW battery. Combined, this means it produces 843hp while torque stands at a whopping 1,400Nm.
This provides a 0-62mph time of 2.9 seconds and a top speed of almost 200mph – making it the fastest run-of-the-mill production vehicle AMG has ever made.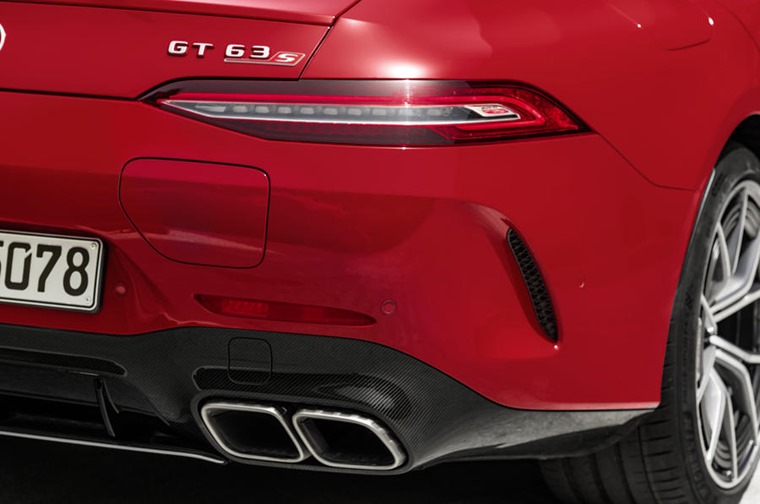 Despite it being advertised as a plug-in hybrid, its electric-only range isn't what you'd call impressive – it can manage just 7 miles from its 6.1kW battery.
The unit is exceptionally light though, and is more focused on providing bursts of power than longer range. Given its small size and clever tech, it shouldn't take long to charge once plugged in though.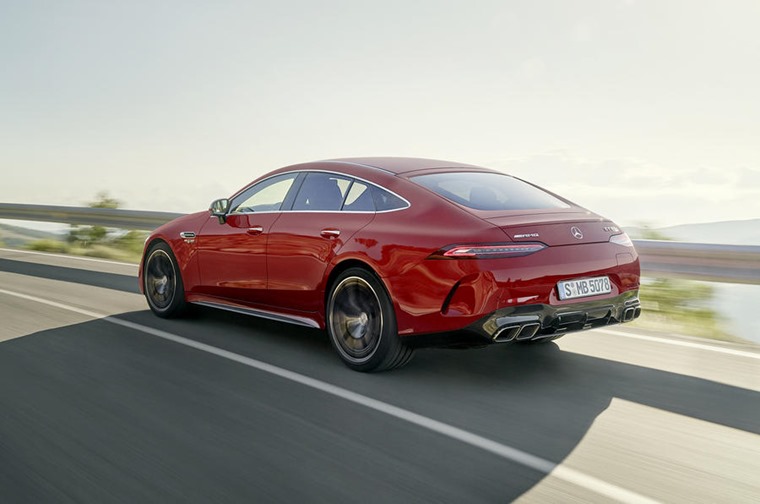 Mercedes-AMG GT 63 S E Performance leasing plans and release date
List prices and a release date are to be confirmed, but expect prices for the AMG GT 63 E Performance to cost from at least £150,000.
We'll bring you more info and leasing plans as soon as they are available.