Electric Renault Scenic crossover revealed
The Renault Scenic has been reimagined as an electric crossover. Revealed at the Munich Motor Show, it's aiming at the likes of the Volkswagen ID.4.
Here's everything we know so far.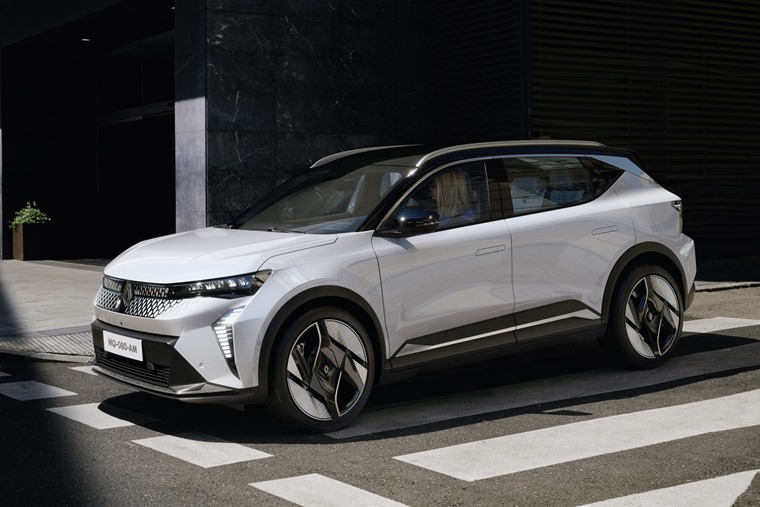 Renault Scenic fast facts
Revealed in full at Munich Motor Show
Two and four-wheel drive models to be offered
More space than the Megane E-Tech
Styling influenced by other Renault models
Available in UK in 2024

Renault Scenic styling
Long gone are the people carrier looks of the old Scenic, with the new model featuring crossover styling influenced by the latest Renaults such as the Megane E-Tech. While the car remains under wraps, you can still see the influence of this model in its style.
Elements of the Rafale are also present, with a lower roofline than many models in its class. It sits on the same CMF-EV platform as the Megane, making it just under 4.5m in length and 1.9 metres wide.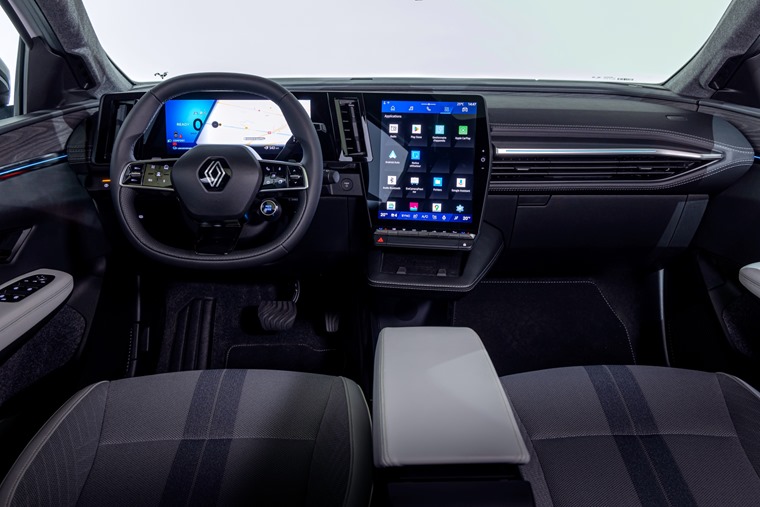 Renault Scenic interior and tech
It's clear that tech has carried over from the Megane here too. That would mean a 12in digital driver display and portrait-style infotainment system that's based on a Google operating system.
It also makes use of a raft of materials that are recycled or sustainable. The boot has a capacity of 545 litres, which can be increased to 1,670 litres with the rear seats folded down.
The stand-out feature of the all-new Scenic E-Tech electric is the Solarbay panoramic glass roof, developed in partnership with Saint-Gobain. Its AmpliSky technology uses a combination of PDLCs (polymer dispersed liquid crystals) to change the opacity of the glass one segment at a time.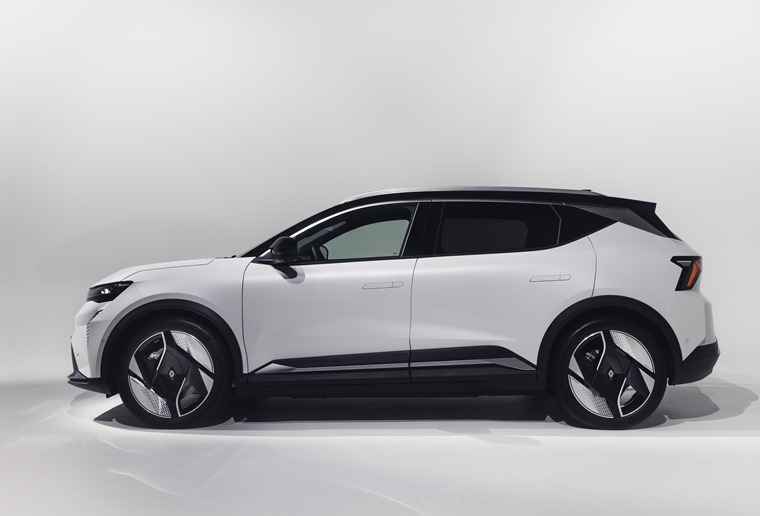 Renault Scenic drivetrain
The previously seen Scenic Vision X concept utilised a clever hybrid hydrogen drivetrain, although in production form the Megane is powered by two rechargeable battery pack options. A 60kWh battery and 87kWh battery is available.
The smaller option is capable of up to 260 miles bewteen charges, while the High Range 87kWh option can muster 379 miles. That puts the latter model near the top of its class.
Like Zoe and Megane E-Tech electric, the all-new Scenic E-Tech electric uses an excited synchronous motor. More efficient than a permanent magnet motor, it uses no rare earth materials.
One difference we are aware of, is that the Scenic will be offered as both a two and four-wheel drive – unlike the Megane.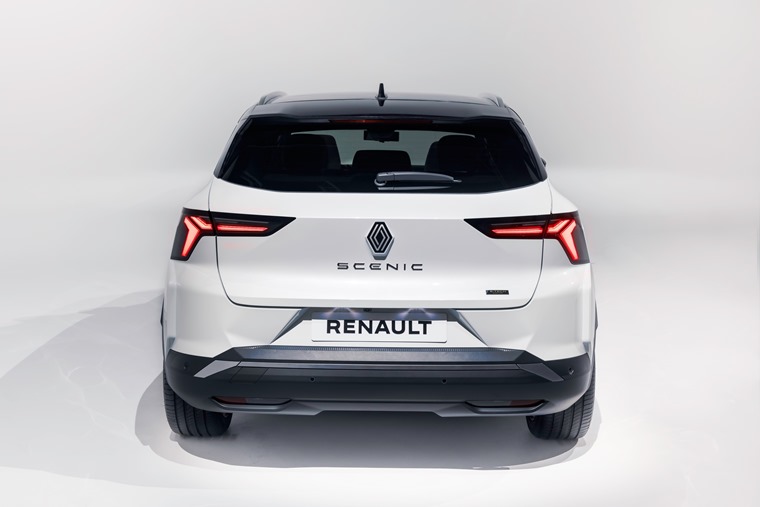 Renault Scenic release date
The Scenic will be revealed in full at the Munich Motor Show on September 4th. We'll bring you further details as and when they're revealed.
In the meantime, you can check out Renault lease deals that are available right now – including on the all-new Megane E-Tech. Just hit the button below.