Tesla Model 3 gets a refresh and up to 423 miles of range
Say hello to the fresh-faced Tesla Model 3. It's been thoroughly updated, featuring new styling, updated tech and improved range.
Here's everything you need to know about the new model ahead of it arriving in the UK in 2024.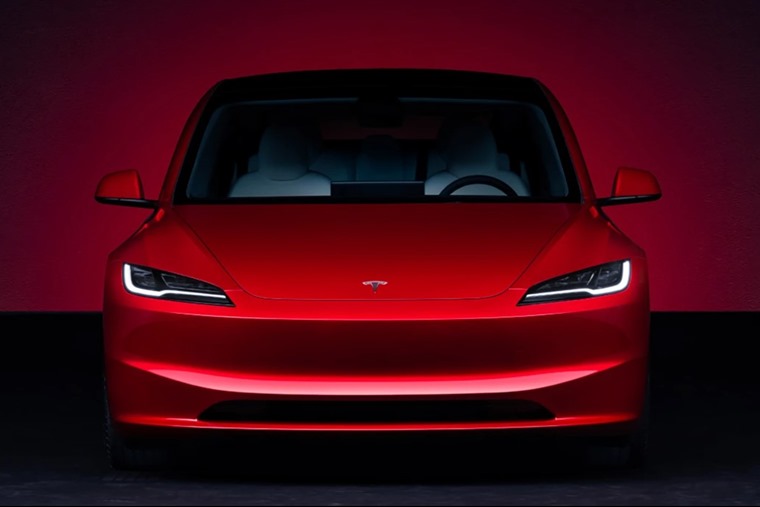 Tesla Model 3 fast facts
Styling sharpened up with new front end
Interior refreshed with new tech
All-new infotainment system
Long range version now gets up to 423 miles
Set to arrive in the UK early next year

Tesla Model 3 styling
The Model 3 has been around a few years now, and was due a freshen up. Externally, several tweaks mark the new car out from the outgoing model. The headlights and front end have been thoroughly updated.
They aren't as bulbous as before, and are slimmer too. The bumper also features less air vents than before. All in all it gives the Model 3 a fresher, more modern look.
Side-on, things are much the same, although a host of new alloy wheel options will be offered. The rear also benefits from a fresh set of lights, and the bumper is smoother and more coherent with the body than before.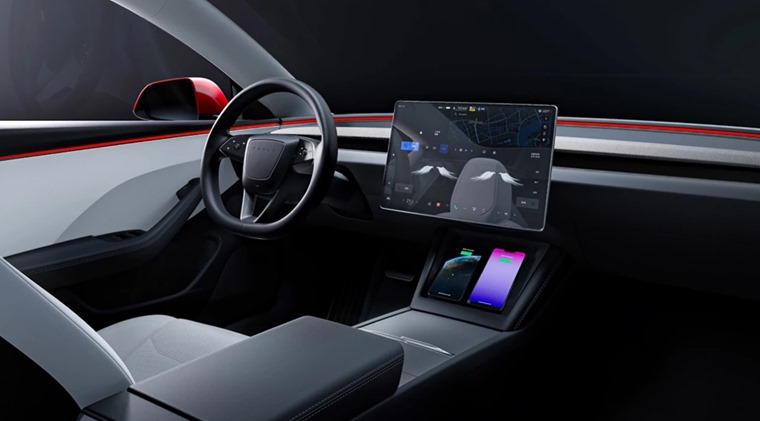 Tesla Model 3 interior and tech
Tesla's minimalist approach remains the theme inside, although the dashboard has been tweaked to include an LED light strip and a revised touchscreen infotainment system.
While the unit is the same size as before (15in), the screen has been improved to provide more vivid graphics. The system is also quicker to respond than before, while the indicator and light controls are now operated via the steering wheel rather than stalks.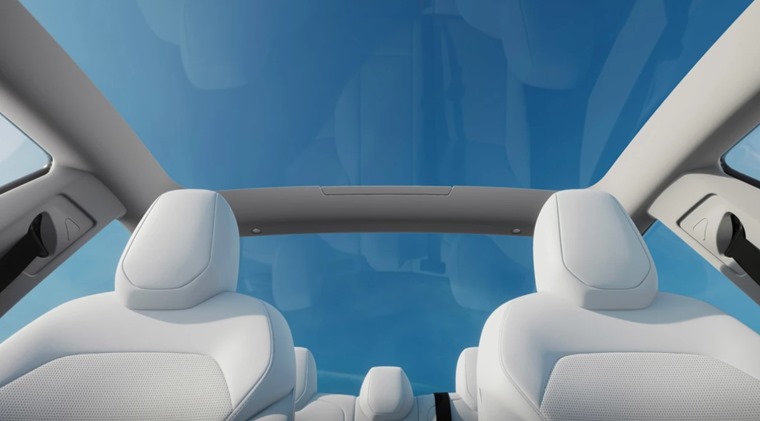 Tesla Model 3 drivetrains
The underpinnings remain largely unchanged, with the same 78kWh and 75kWh batteries on offer. However, range has been improved courtesy of the tweaks to the body which has made it more aerodynamic.
Fitted with the smaller battery, the standard rear-wheel drive model manages 346 miles of range, while the Long Range version can ravel up to 423 miles between charges – that's a significant improvement for both options.
Performance stats are largely unchanged too, with the most potent Model 3 producing around 350hp – it'll get from 0-62mph in under five seconds. There'll likely be a quicker Performance variant down the line, but that's yet to be confirmed.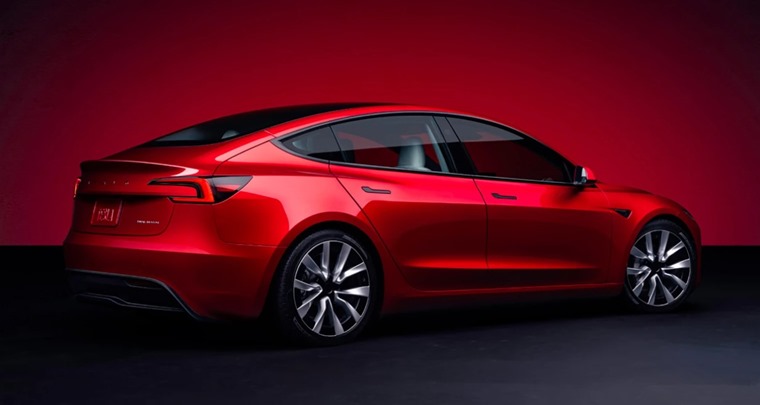 Tesla Model 3 release date
Order books are set to open in the autumn, with UK deliveries commencing in the opening months of 2024. We'll bring you leasing plans as soon as they're available.
In the meantime, you can check out Tesla lease deals available right now by hitting the button below.
Compare Tesla lease deals