Volkswagen ID.7: Everything you need to know
Volkswagen has taken the covers of its new ID.7 electric saloon.
It features a premium, upmarket design and will be available with a drivetrain capable of 435 miles between charges. Here's everything you need to know.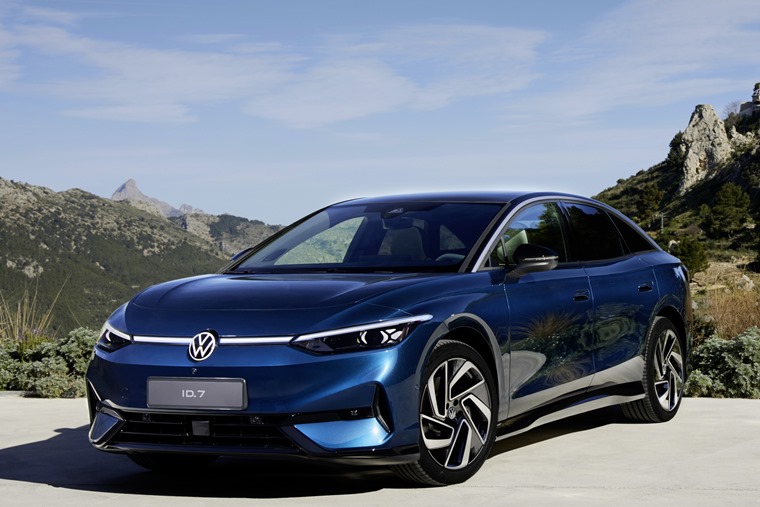 Volkswagen ID.7 fast facts
Up to 435 miles of range
Swoopy saloon shape
All-new infotainment system
Volkswagen's premium EV
Set to hit market later this year

Volkswagen ID.7 styling
We've been treated to several teaser shots of the ID.7 over the last few months, so its design isn't that much of a surprise. It features an extremely swoopy style, while taking on elements of Volkswagen's existing electric line-up too.
Up front, there's a sharp set of headlights and some angular ait vents, but it's round the side that the ID.7 really stands out. Instead of an SUV shape, it takes the swooping form of a fastback saloon. The rear features a large light bar that runs the width of the vehicle, incorporating the VW badge.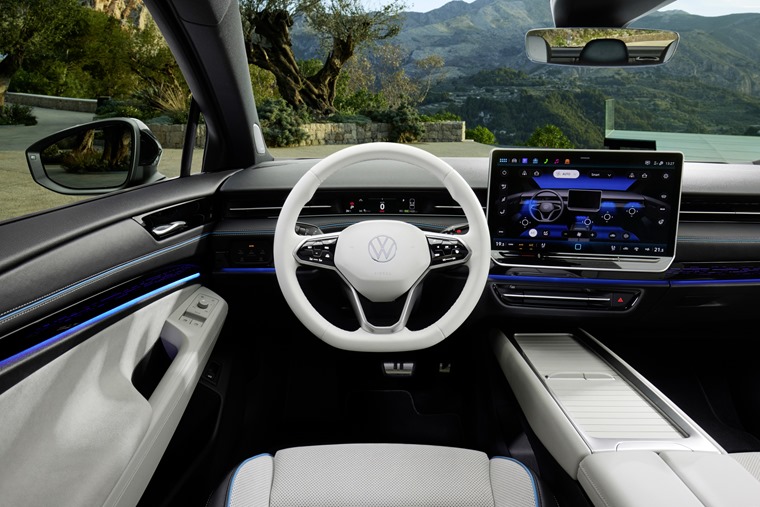 Volkswagen ID.7 interior and tech
Volkswagen has made a point of introducing an all-new infotainment system for the ID.7, and is another sign this is a more premium model than its smaller EVs. The dashboard is dominated by a large 15in portrait touchscreen, which also includes buttons for the climate control.
This breaks away from the touch-sensitive controls found in models like the ID.3, which have been criticised as being fiddly to use. Aside from the impressive infotainment tech, all ID.7s get a vivid digital driver display and the interior uses lots of recycled and sustainable materials in its construction.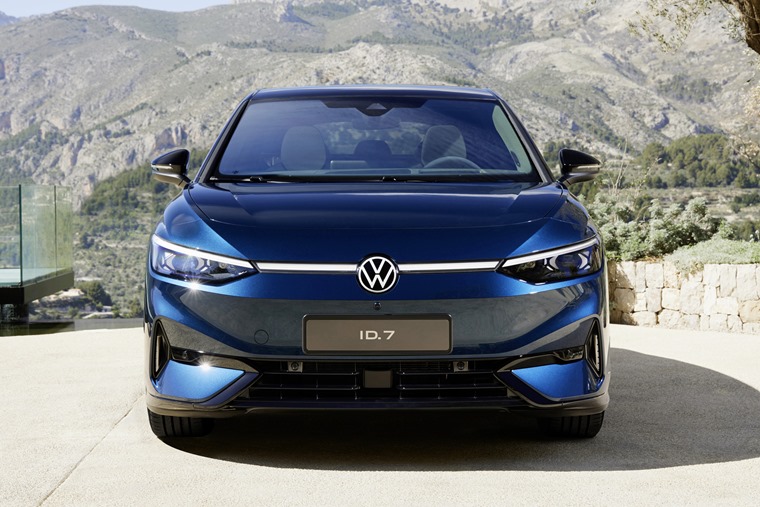 Volkswagen ID.7 drivetrains
Exact specs are to be confirmed, although we do know that the ID.7 will be launched with a range of electric drivetrain options including a choice of single motor and dual motors. We also know it'll be capable of around 435 miles between charges too, depending on specification.
We can safely assume the ID.7 will lean heavily on the technology that powers the ID.4 and ID.5 though, so expect a range of drivetrains and battery options to be offered.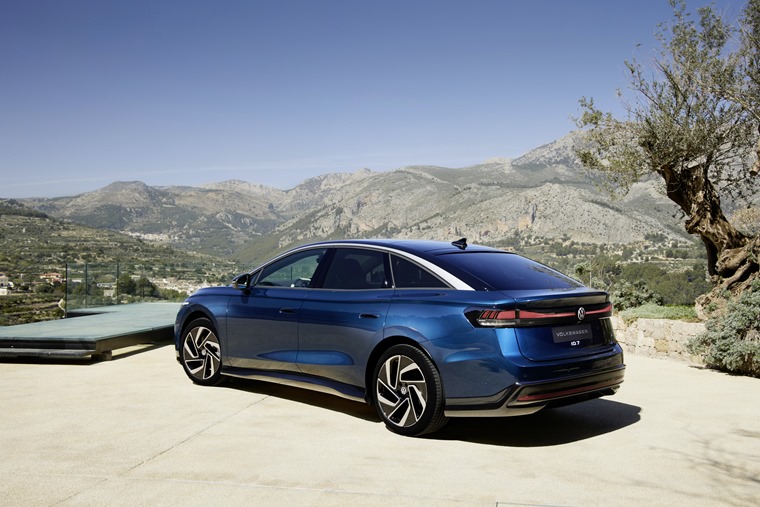 Volkswagen ID.7 release date and lease deals
Further details, specs and pricing will follow over the coming months, although we expect the ID.7 to land on Leasing.com in the closing months of 2023.
If you can't wait for the ID.7, why not have a browse of lease deals available on Volkswagen's current EV line-up. Hit the button below to find the very best prices.