Skoda uncovers new Superb
Say hello to the cavernous new Skoda Superb, which is set to arrive in early 2024.
With even more interior space and an improved plug-in hybrid option, here's everything you need to know.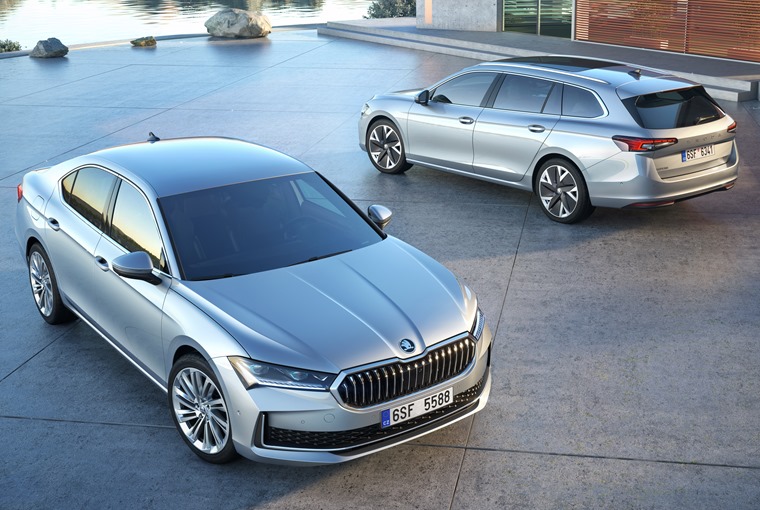 Skoda Superb styling
The Superb has been around for a good while now, and the latest version maintains the understated trend of its predecessors. A quick glance, and you could miss some of the new details – on the outside at least.
But there's a new grille, deeper headlights, and the whole car is actually more rakish than before, with the windscreen angle aiming to give it a sportier look.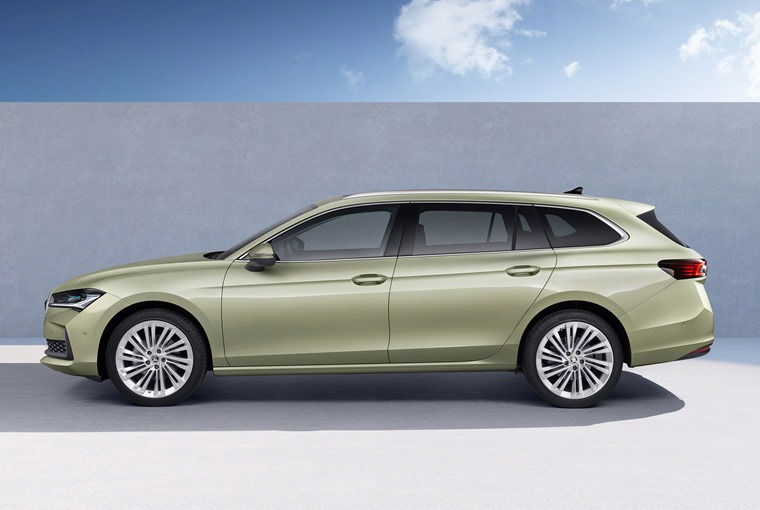 Round the back, it's the same story, with a fresh set of tail lights and a fresh bumper design.
The Skoda insignia on the boot lid is also more prominent on both versions of the new Superb, which remains available as a large saloon-style hatchback or an even more cavernous estate.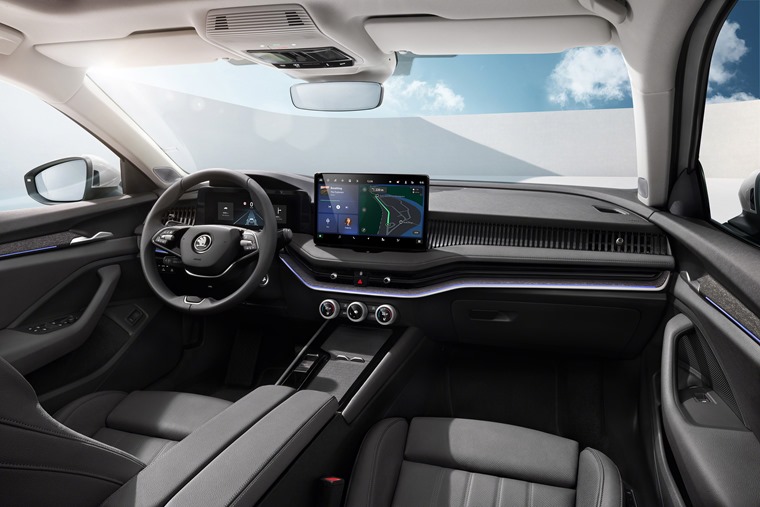 Skoda Superb interior and tech
Changes are much more obvious on the inside, with the cabin full of improved materials and new tech. The infotainment system is a vast improvement over the outgoing model's, with a 12.9in touchscreen protruding from the dashboard.
All Superbs also feature a vivid 10in digital driver display too, while the gear selector on automatic models has now made its way to the steering column, freeing up space in the centre console and giving it a clutter-free look.
The Superb is all about practicality though, and the headline stats are as follows: the hatchback gets a massive 645-litre boot, while the Superb can offer 690 litres. That not only outdoes rivals in the same class, but also premium models such as the Mercedes E Class Estate.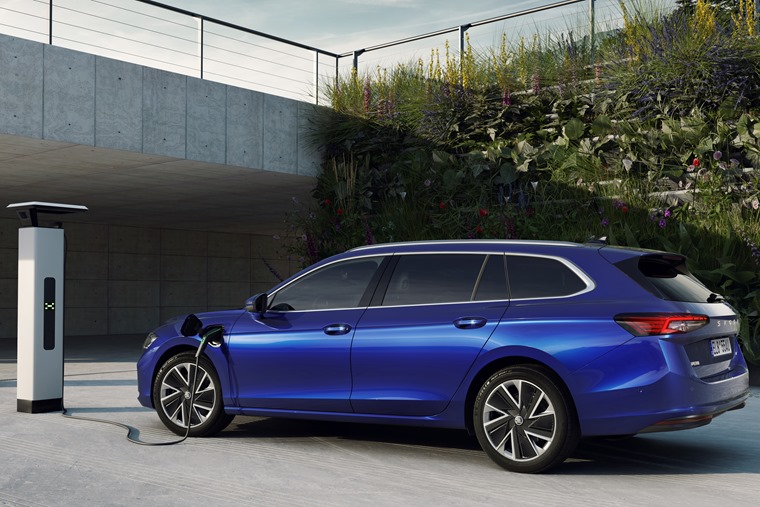 Skoda Superb drivetrains
From launch, you'll be able to pick between three petrol options, a plug-in hybrid, or two diesels. The entry-level petrol is a 1.5-litre unit producing 150hp. The other two are both 2.0-litre, producing either 204hp or 265hp (the latter features all-wheel drive as standard).
The plug-in hybrid model can now manage more than 60 miles on electric range alone, while the 2.0-litre diesel is available with either 150hp or 193hp. Like the 2.0-litre petrol unit, the more potent of the pair features all-wheel drive as standard.
All models now feature a seven-speed automatic gearbox as standard too, with no manual on offer – even in the entry-level versions.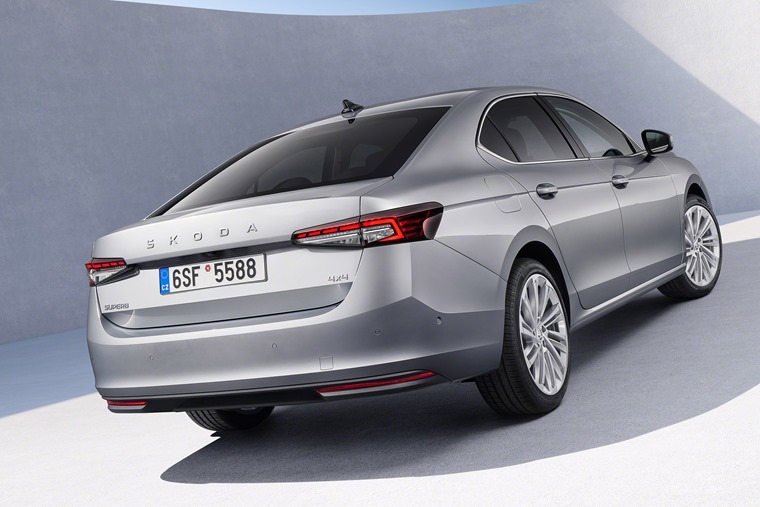 Skoda Superb release date
Set to make its public debut by the end of the year, the Superb will hit UK shores in 2024, with lease deals available from around that time. We'll bring you further details and the best prices as soon as they're available.
In the meantime, you can check out Skodas that are available to lease right now, by hitting the button below.