2021 Volkswagen Tiguan Allspace: Price and specs confirmed
Say hello to the new-and-improved Volkswagen Tiguan Allspace – the larger variant of the popular crossover.
Costing from £32,135, it gets a raft of styling tweaks new tech and of course a seven-seat option. Here's what you need to know.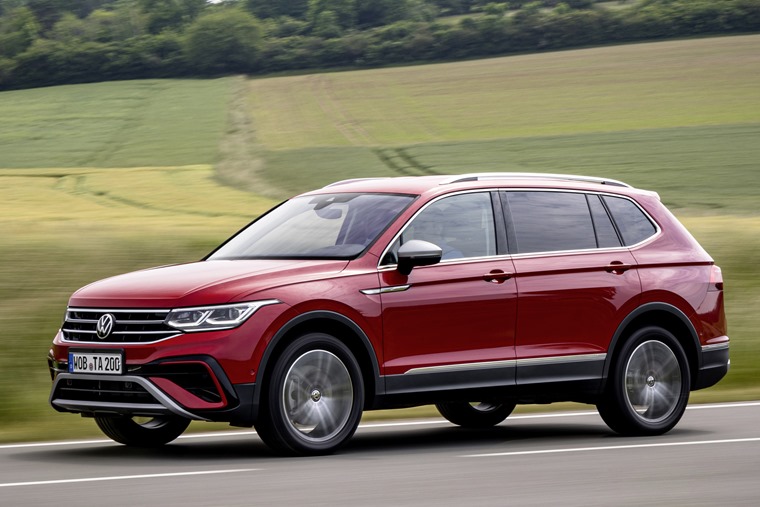 Volkswagen Tiguan Allspace exterior
On the outside, the Tiguan Allspace gets the same updates the standard car benefitted from earlier this year. That means a new look at the front and back that includes new lights.
Up front, there's LED headlights and a light bar that stretches across the top of a redesigned grille. To the rear, there's a new LED tail light pattern, while scrolling indicators have been introduced for the first time too.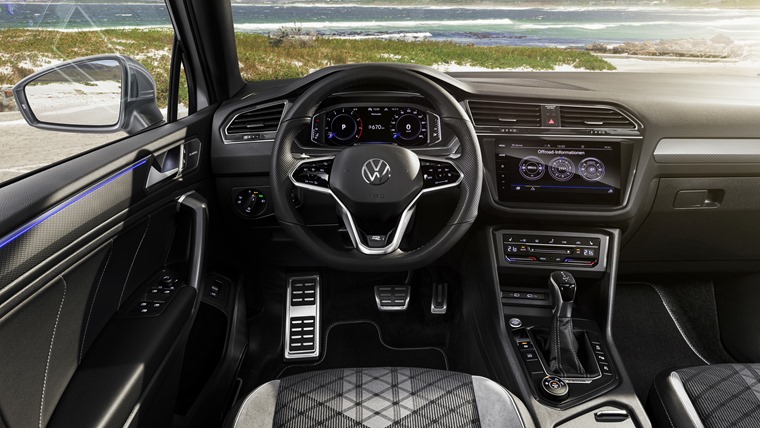 Volkswagen Tiguan Allspace interior and tech
Step inside and it's the same story; you'll find similar tech additions that we've seen on the smaller Tiguan already. This includes the addition of a digital driver display across all trim levels.
here have been some slight ergonomic changes too, with the infotainment system now controlling the climate control – it's all done via the updated touchscreen set-up now.
Other tech enhancements is the optional Travel Assist system. It adds safety and convenience tech such as semi-autonomous driving capabilities.
Space-wise, however, there's no change: there's still 700 litres of space in the boot and an option to specify the vehicle as a seven seater – great for families.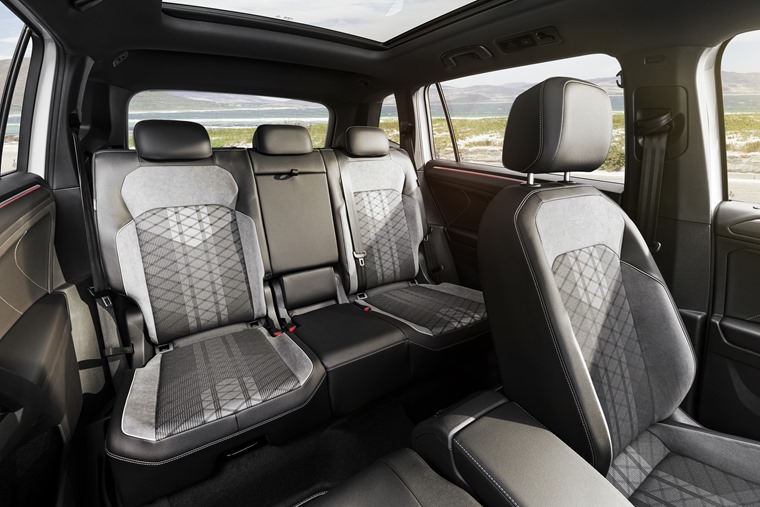 Volkswagen Tiguan Allspace drivetrains
Three petrol and two diesel engines are on offer in the revised car, with power outputs from 150hp to 245hp. A seven-speed gearbox is available across all options, while a six-speed manual will be standard on the entry-level 1.5-litre petrol and 2.0-litre diesel options.
Volkswagen's 4MOTION all-=wheel drive system is on offer with both petrol and diesel options, making up the range-topping variations.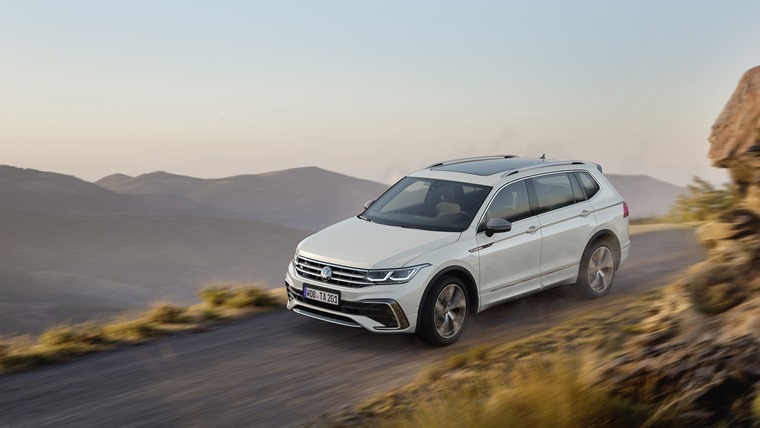 Volkswagen Tiguan trim levels
Volkswagen has simplified its trim level options recently, and the new system applies for the Tiguan Allspace. It means there's three trims on offer: Life, Elegance and R-Line. Entry-level Life models are priced from £32,135 and feature LED headlights, adaptive cruise control, tri-zone air conditioning, parking sensors and an 8in infotainment system as standard. You also get a smart digital driver display that is standard across the range.
Elegance models (priced from £36,710) add features such as more distinctive bumpers, a lighting strip in the front grille, a panoramic sunroof, keyless entry and park assist system among other additions. Range-topping R-Line adds a sporty set of 20in alloy wheels, bespoke body kit panels, R badging and a range of driver assistance systems including Travel Assist, Lane Assist and Emergency Assist. Prices start from £36,710.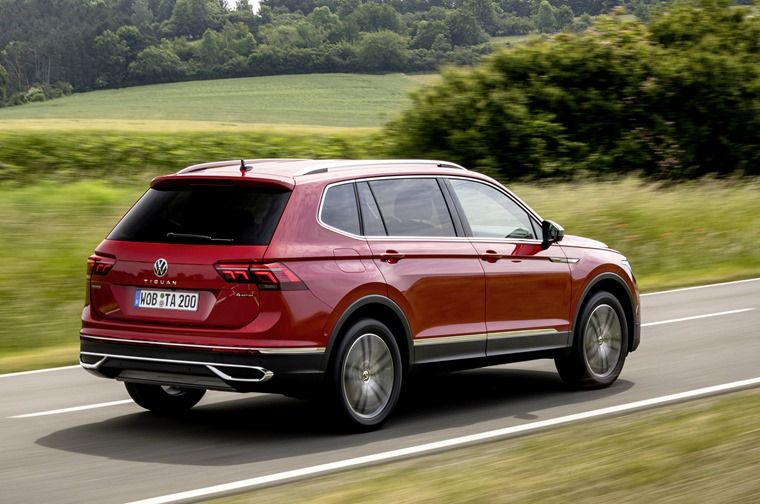 Volkswagen Tiguan Allspace release date
Leasing plans on the revised Tiguan Allspace are likely to be available in the second half of 2021. We'll bring you updates as soon as we hear more.
In the meantime, you can check out and compare deals on the current models by clicking the button below.