Best cars for under £200 per month
Looking for the best new cars for less than £200 per month? You're not alone. In the leasing world, it's a very popular price point. That's because you might be surprised at the vehicles on offer for this kind of money when compared to other forms of finance such as PCP.
We've put together a list of what we think are the best cars you can currently bag within this budget by leasing, but don't forget you can start your search immediately and find all the deals by clicking on the button below.

The best cars for less than £200 per month in 2021:
Nissan Juke
Seat Leon
Peugeot 208
Skoda Kamiq
Hyundai Kona
Mini Hatchback
Mazda 3
Volkswagen Polo
Renault Zoe
Ford Puma
Hyundai Bayon
See all cars for under £200 per month
As with all car finance, there will always also be an initial upfront payment, and the offers are based on a mileage limit. But if you want to drive a brand-new car and not break the bank, these are the cars we reckon could fit the bill.
Nissan Juke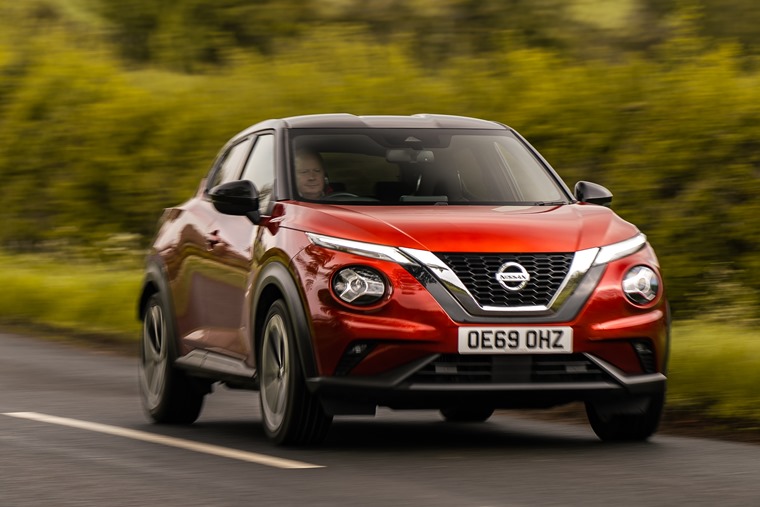 The Nissan Juke is a small family crossover that's packed full of kit and now features a stylish new body shape. The all-new model launched last year, and while it keeps its individuality the exterior of the Juke is now less of a marmite affair.
On the inside, you'll find that all but entry-level models now feature an intuitive 8in touchscreen infotainment system, while Nissan Connect services are also on offer and allow real-time updates and assistance on the move.
With plenty of room for kids and a 422-litre boot, it's practical too. In fact the boot is a serious improvement over the old car, and now beats most large hatchbacks too. For a stand-out crossover for less than £200 per month, you can't go far wrong with the Juke.
Seat Leon

The Seat Leon is a curious car. It sits on the same platform as the Volkswagen Golf and, in our opinion, is the better looking of the pair. It is, however, significantly more affordable to lease. That's because its high residual values make for low lease prices.
The latest model features all the connectivity and safety tech as the VW, as well as very similar line-up of engines. You can get it with petrol, diesel and hybrid drivetrains, but we'd go for one of the punchy petrols.
Stylish, economical and very comfortable, it's one of the smartest hatchbacks of 2021, and one could be yours for under that £200 marker. Check out deals by clicking the button below.
Peugeot 208

The Peugeot 208 is one of the most popular superminis of 2021. Its recent rework saw the little car reinvented, and in our opinion is one of the best-looking small cars available. It is now available as a petrol, diesel or EV too, ensuring there's a perfect fit for everyone.
For less than £200, you'll easily get into a 1.2-litre turbo petrol that's capable of more than 50mpg and, while it's a small vehicle, it's really well equipped and just as suited to longer journeys as well as running around town.
All models feature an extremely well-equipped interior, with Peugeot's i-Cockpit technology and touchscreen infotainment system standard across the range. It's compatible with Android Auto and Apply CarPlay too. With a distinctive design to boot, we can't think of a reason not to lease one – especially at such an enticing price point.
Skoda Kamiq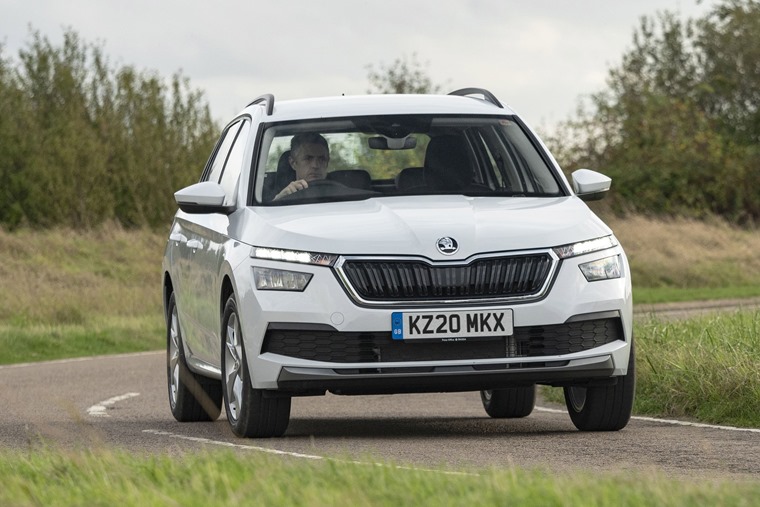 If you thought this list would be full of small cars, think again. A new Fabia supermini might just have launched, but for pure practicality you can't beat the perfectly formed Skoda Kamiq. For less than £200 per month, this is one of the best small crossovers about.
Fabulous build quality combined with a spacious interior make is exceptionally easy to live with. It even has some "simply clever" little features such as a torch and storage netting. Its high ride height makes it a joy to drive in traffic, with a wide range of engines making it suitable for both town and motorway drivers.
For less than £200 per month, you can lease a 1.0-litre SE L with change to spare. This particular trim features a 9in infotainment touchscreen with smartphone integration, dual-zone air conditioning and LED headlights. deals below.
Hyundai Kona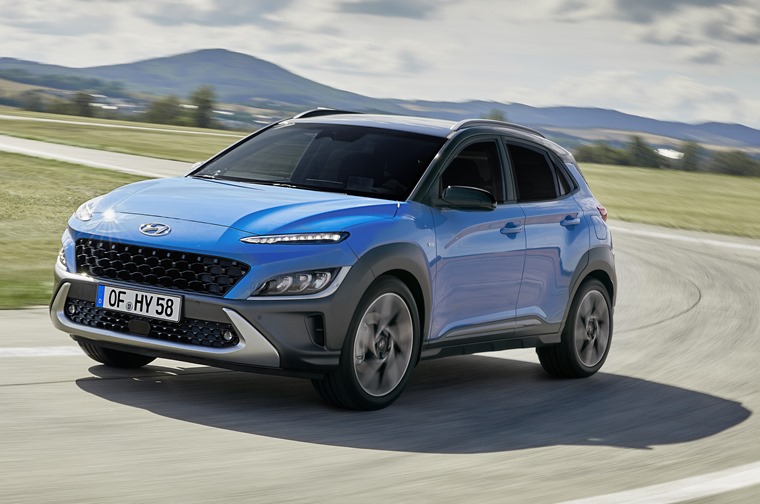 The Hyundai Kona is a practical, individual and well-equipped SUV, with a host of leasing plans from less than £200 per month. A recent refresh gets you a new exterior look, although we'll admit not everyone will be a fan of the styling.
No one can quibble at the specs though. Prices for the mid-range SE model start from less than £200, and for that you'll get an intuitive infotainment system that's smartphone-compatible and features a 7in touchscreen. There's cruise control and lane-assist too, as well as a plethora of other safety tech.
With a frugal 1.0-litre petrol engine, you'll easily manage over 45mpg according to the official stats, while its spacious rear passenger compartment makes it a great choice as the family runaround too.
Mini Hatchback

The Mini is an extremely popular car thanks to that combination of classic looks and cutting-edge tech. The latest generation is even available as an electric vehicle, cementing the Mini's unshakeable popularity well into the future. But our current favourite – and still the most popular – is the petrol-powered hatchback.
For less than £200 you can get behind the wheel of either the three-door or five-door version, meaning you shouldn't write the Mini off quite so soon if you regularly carry rear passengers.
The 1.5-litre Cooper Classic features a frugal but punchy 1.5-litre petrol engine, which gets from 0-62mph in 8.2 seconds and manages more than 50mpg combined. Its cutting-edge 8.8in touchscreen sits in the centre of a retro-inspired dashboard, making it just as trendy on the inside as it is on the outside.
Mazda 3

The Mazda 3 is a stunning looking hatchback that offers a great – and very affordable – alternative to the Ford Focus and Volkswagen Golf. It's well made, really fun to drive and seriously nice to look at.
1.5-litre and 2.0-litre petrol engines are both on offer, which include clever tech to keep emissions down and fuel consumption low.
You'll find an 8in touchscreen is standard on all models, while the rest of the interior feels very plush and is on par with some of the German competition.
Volkswagen Polo

The Volkswagen Polo is a vehicle that proves  small supermini can feel every bit as premium as a larger car. Currently in its sixth generation, there's a new model on the way for 2022, but that shouldn't stop you leasing the current model – especially at its current prices.
These days you can only get the Polo in five-door form, ensuring it's as practical as possible despite its dimensions. The technology is also impressive, with an optional digital dashboard replacing analogue dials and a host of standard active safety kit.
A number of 1.0-litre engines are offered, all of which are impressively refined and fuel efficient. These days you really can consider the Polo to be a downsized Golf, and with a new version on the horizon, prices for the current model are only going to get more attractive.
Renault Zoe

With electric cars surging in popularity among lease customers, it'd be daft not to include one on the list – which goes to prove that EVs are getting more affordable by the month.
The Renault Zoe might have been around for a while now, but there's a reason for that: it's a truly usable EV with battery options to suit every budget. Constant updates have kept it fresh too, meaning it still has an impressive range and the latest tech.
Inside, you'll find a vivid 10in driver display and intuitive infotainment system, while its battery pack is capable of an impressive 238 miles between charges (R135 50kWh version). That's more than the Nissan Leaf.
Ford Puma

Curvaceous and cute, the Ford Puma offers an alternative to small crossovers like the Nissan Juke and Renault Captur. We like it for many reasons, but highlights are the awesome 1.0-litre mild-hybrid engines, its fun driving dynamics and endlessly adaptable boot.
Mild-hybrids are slowly becoming the norm, and Ford's effort is one of the best available. It's taken the free-revving 1.0-litre EcoBoost and added technology that boosts efficiency. The result is a punchy unit that delivers more than 65mpg combined. Not bad.
In the cabin, you'll find the latest version of Ford's smartphone compatible infotainment system, while round the back is a clever boot. The floor moves up and down, allowing for a versatile storage space that's way ahead of the competition.
Hyundai Bayon

We've given you some great cars there that all fall firmly under the £200 per month bracket. But what if you upped that budget by say £5 - £10 per month? It might not seem the biggest jump. But sometimes it's worth having a look what's on offer.
One of the newest models this month is the Hyundai Bayon crossover. It's a completely new model for Hyundai, and for around £200 per month you can have one sitting on your driveway. It borrows the looks of the latest Santa Fe and Tucson, but this is firmly in the "small" SUV category and is an alternative to the Nissan Juke.
Behind the distinctive design, you'll find a an impressive standard specification on even entry-level models. You get a 10in digital driver display, a touchscreen infotainment system with smartphone mirroring capabilities plus all the latest safety tech. For a small crossover that's guaranteed to be a bit more exclusive than others, you can't really bit it at the moment.
None of the above cars suit you?
If you aren't keen on any of the above vehicles, don't worry. There are dozens of cars available on leasing plans with monthly payments under £200. Check them out by clicking on the link below. Alternatively, we've also put together a list of cars for less than £300 if you fancy increasing your budget. You can take a look at those by clicking here.
See all cars for under £200 per month
*Images and videos for illustrative purposes only.