Best cars for under £200 per month in 2022
Looking for the best new cars for less than £200 per month? You're not alone. In the leasing world, it's a very popular price point. That's because you might be surprised at the vehicles on offer for this kind of money when compared to other forms of finance such as PCP.
We also have some fantastic van leasing deals for under £200. Head on over to find your van or pickup today!
We've put together a list of what we think are the best cars you can currently bag within this budget by leasing, but don't forget you can start your search immediately and find all the deals by clicking on the button below.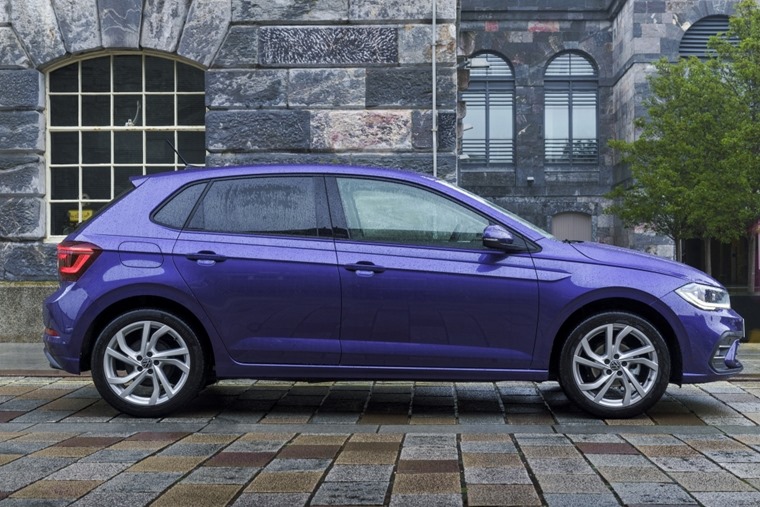 The best cars for less than £200 per month in 2022:
Nissan Juke
Volkswagen T-Cross
Peugeot 2008
Ford Fiesta
Skoda Kamiq
Hyundai Kona
Mini Hatchback
Toyota Yaris Cross
Volkswagen Polo
Vauxhall Corsa
See all cars for under £200 per month
As with all car finance, there will always also be an initial upfront payment, and the offers are based on a mileage limit. But if you want to drive a brand-new car and not break the bank, these are the cars we reckon could fit the bill.
Nissan Juke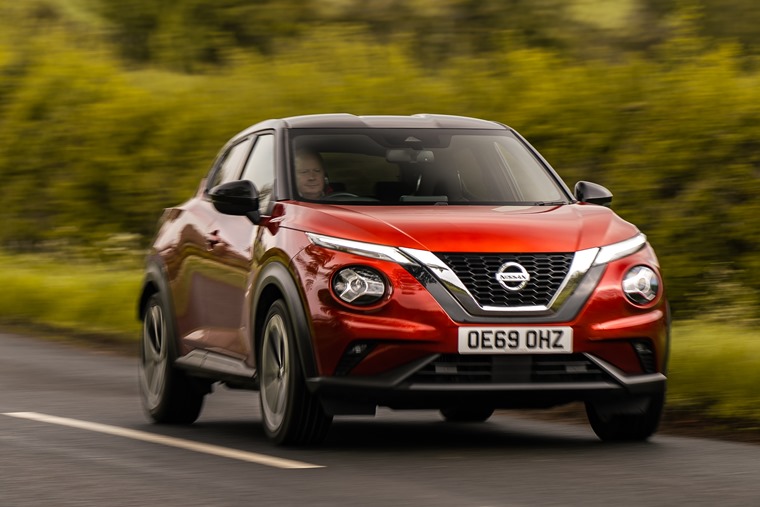 The Nissan Juke is a small family crossover that's packed full of kit and now features a stylish new body shape. The all-new model launched last year, and while it keeps its individuality the exterior of the Juke is now less of a marmite affair.
On the inside, you'll find that all but entry-level models now feature an intuitive 8in touchscreen infotainment system, while Nissan Connect services are also on offer and allow real-time updates and assistance on the move.
With plenty of room for kids and a 422-litre boot, it's practical too. In fact the boot is a serious improvement over the old car, and now beats most large hatchbacks too. For a stand-out crossover for less than £200 per month, you can't go far wrong with the Juke.
Renault Clio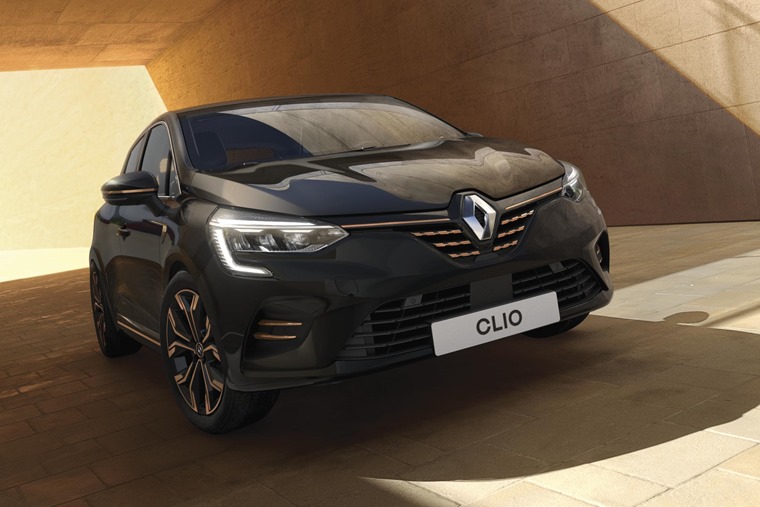 The Renault Clio has been around for decades, with its smart looks, upmarket interior and practical five-door shape ensuring it's as popular as ever. The latest model comes packed with tech too, including a 7in touchscreen infotainment system supporting smartphone integration.
Even entry-level models get cruise control, lane keep assist and rear parking sensors, while its frugal petrol engines now include a 1.6-litre E-Tech hybrid, producing punchy performance all the while reducing emissions.
The best bit? One can be had for way less than £200 per month, making it one of the most affordable new cars currently available.
Peugeot 2008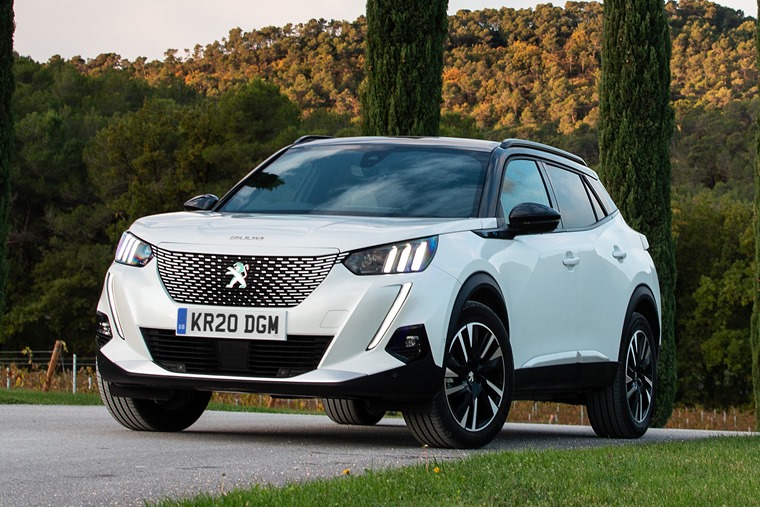 The Peugeot 2008 is one of the most popular small crossovers of 2022. A recent facelift gave it a fresh look, and in our opinion it's one of the best-looking small family cars available. It is now available as a petrol, diesel or EV too, ensuring there's a perfect fit for everyone.
For less than £200, you'll easily get into a 1.2-litre turbo petrol that's capable of more than 50mpg and, while it's a small vehicle, it's really well equipped and just as suited to longer journeys as well as running around town.
All models feature an extremely well-equipped interior, with Peugeot's i-Cockpit technology and touchscreen infotainment system standard across the range. It's compatible with Android Auto and Apply CarPlay too. With a distinctive design to boot, we can't think of a reason not to lease one – especially at such an enticing price point.
Ford Fiesta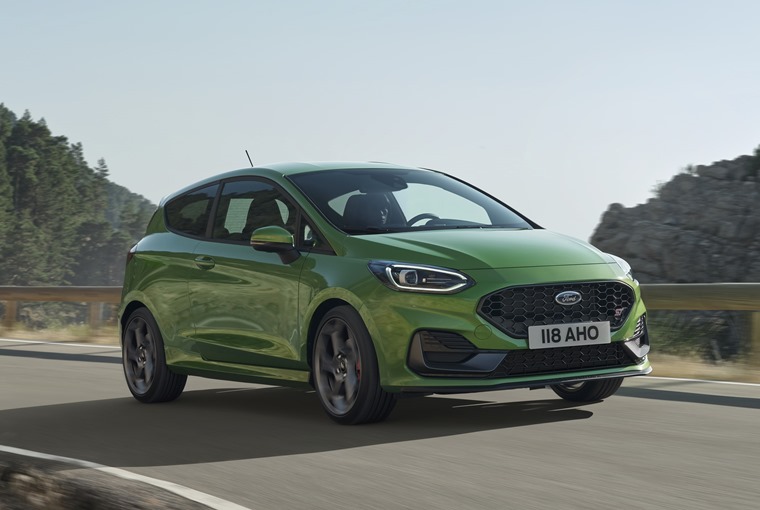 The ubiquitous Ford Fiesta recently underwent a facelift, and it's all the better for it. It's still as fun to drive as it always was, but now gets a sleek new face and the option of a mild-hybrid drivetrain.
Not only does the ST_Line model look fantastic, but standard equipment includes Ford's latest SYNC 3 infotainment system with 8in touchscreen, rear parking sensors, cruise control and traffic sign recognition. The most surprising part? That model is on offer for less than £200 per month.
Skoda Kamiq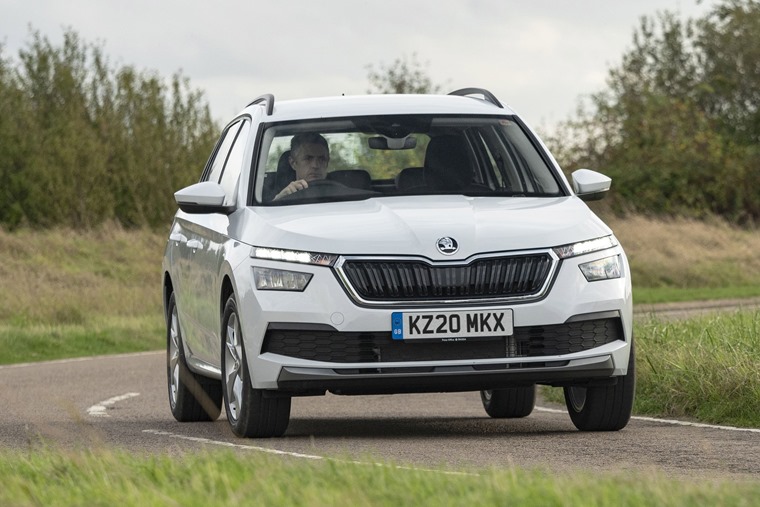 If you thought this list would be full of small cars, think again. A new Fabia supermini might just have launched, but for pure practicality you can't beat the perfectly formed Skoda Kamiq. For less than £200 per month, this is one of the best small crossovers about.
Fabulous build quality combined with a spacious interior make is exceptionally easy to live with. It even has some "simply clever" little features such as a torch and storage netting. Its high ride height makes it a joy to drive in traffic, with a wide range of engines making it suitable for both town and motorway drivers.
For less than £200 per month, you can lease a 1.0-litre SE L with change to spare. This particular trim features a 9in infotainment touchscreen with smartphone integration, dual-zone air conditioning and LED headlights. deals below.
Hyundai Kona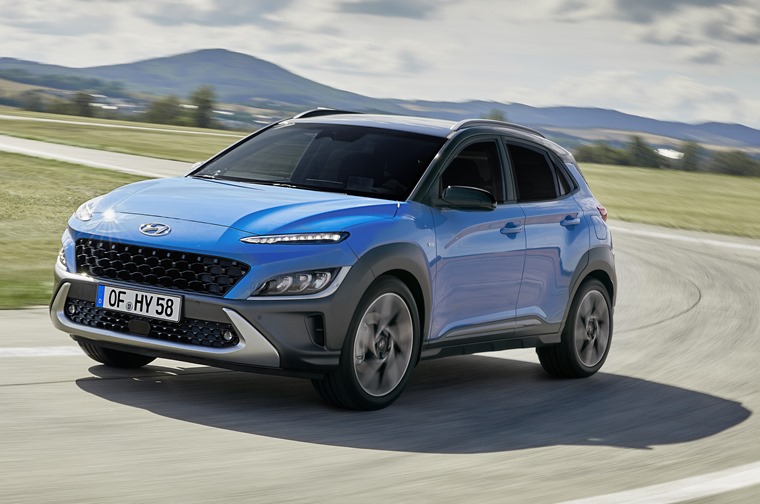 The Hyundai Kona is a practical, individual and well-equipped SUV, with a host of leasing plans from less than £200 per month. A recent refresh gets you a new exterior look, although we'll admit not everyone will be a fan of the styling.
No one can quibble at the specs though. Prices for the mid-range SE model start from less than £200, and for that you'll get an intuitive infotainment system that's smartphone-compatible and features a 7in touchscreen. There's cruise control and lane-assist too, as well as a plethora of other safety tech.
With a frugal 1.0-litre petrol engine, you'll easily manage over 45mpg according to the official stats, while its spacious rear passenger compartment makes it a great choice as the family runaround too.
Mini Hatchback
The Mini is an extremely popular car thanks to that combination of classic looks and cutting-edge tech. The latest generation is even available as an electric vehicle, cementing the Mini's unshakeable popularity well into the future. But our current favourite – and still the most popular – is the petrol-powered hatchback.
For less than £200 you can get behind the wheel of either the three-door or five-door version, meaning you shouldn't write the Mini off quite so soon if you regularly carry rear passengers.
The 1.5-litre Cooper Classic features a frugal but punchy 1.5-litre petrol engine, which gets from 0-62mph in 8.2 seconds and manages more than 50mpg combined. Its cutting-edge 8.8in touchscreen sits in the centre of a retro-inspired dashboard, making it just as trendy on the inside as it is on the outside.
Toyota Yaris Cross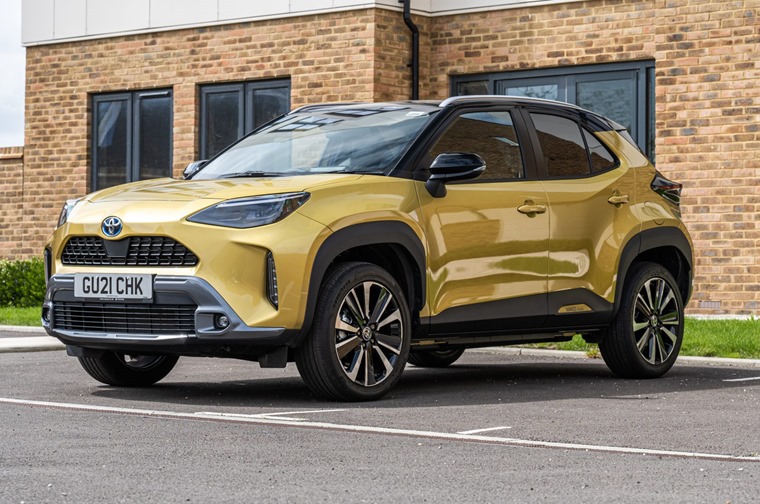 The Toyota Yaris Cross is officially available to lease, and there's some seriously enticing monthly prices currently on offer. The compact crossover offers sharp looks and an advanced hybrid drivetrain, and it's sure to prove popular in 2022.
The top quality interior features either an 8in or 9in touchscreen infotainment system, with the larger unit coming with a navigation system. It's compatible with Apple CarPlay and Android Auto too, and spec-wise is on par with rivals like the Nissan Juke.
Thanks to its roomier rear, it's also significantly more practical than the Yaris supermini, with enough passenger space in the back for adults as well as kids. At less than £200 a month, it's well worth considering.
See all Toyota Yaris Cross deals
Volkswagen Polo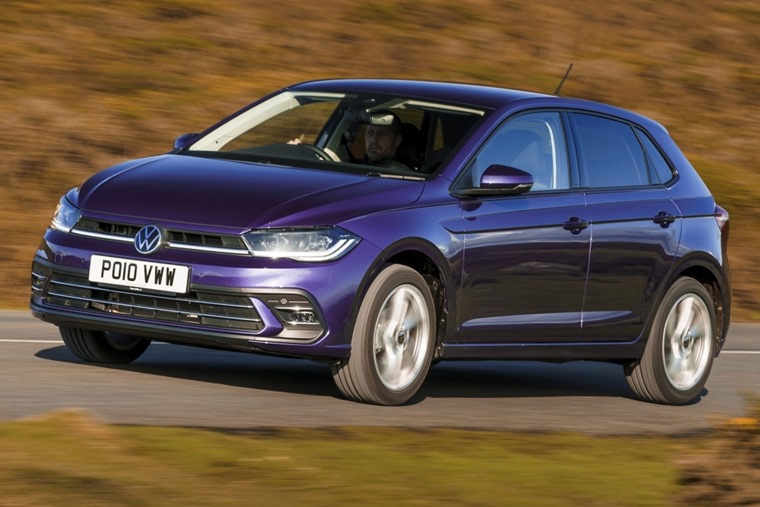 The Volkswagen Polo is a vehicle that proves  small supermini can feel every bit as premium as a larger car. Currently in its sixth generation, there's a new model on the way for 2022, but that shouldn't stop you leasing the current model – especially at its current prices.
These days you can only get the Polo in five-door form, ensuring it's as practical as possible despite its dimensions. The technology is also impressive, with an optional digital dashboard replacing analogue dials and a host of standard active safety kit.
A number of 1.0-litre engines are offered, all of which are impressively refined and fuel efficient. These days you really can consider the Polo to be a downsized Golf, and with a new version on the horizon, prices for the current model are only going to get more attractive.
Vauxhall Corsa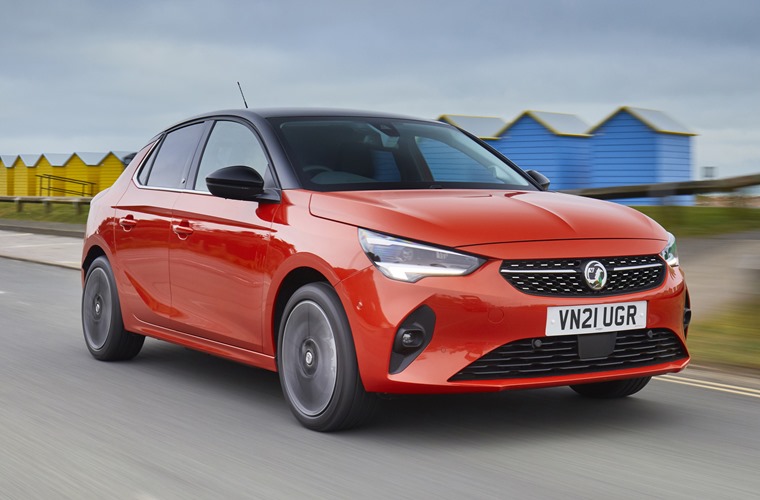 The Vauxhall Corsa is one of the UK's most popular cars, and in 2021 it beat the Ford Fiesta in the sales charts. The latest generation is miles ahead of any Corsa to have gone before it, with sleek looks, efficient drivetrains and an extremely generous standard spec.
It's also available as a fully electric car, but for less than £200 per month you can have an efficient 1.2-litre turbo petrol model featuring a 7in digital driver display, 7in infotainment system, cruise control plus front and rear parking sensors. It's difficult to argue with that for value.
None of the above cars suit you?
If you aren't keen on any of the above vehicles, don't worry. There are dozens of cars available on leasing plans with monthly payments under £200. Check them out by clicking on the link below. Alternatively, we've also put together a list of cars for less than £300 if you fancy increasing your budget. You can take a look at those by clicking here.
See all cars for under £200 per month
*Images and videos for illustrative purposes only. Prices correct as of 04/1/22