Top trending car lease deals
At Leasing.com, we like to think we offer something for everyone. Whether you have a particular make in mind – Mercedes-Benz for example – or if your budget is less than £200 per month, we like to bring you the best deals possible.
But what if you simply want a great deal? Well, thanks to our unique search algorithm, we can now bring you the top trending vehicles in real-time directly via our home page.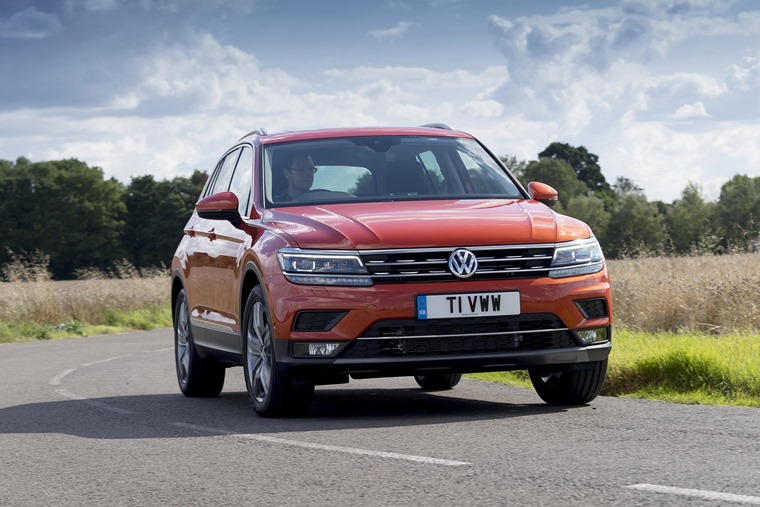 Using a combination of historical and current search data, we analyse what people are looking at right now and when a trend is spotted showcase the hottest car leasing deals on the #trendingdeals panel.
So here's which vehicles have been trending recently …
Volkswagen Tiguan
The VW Tiguan offers drivers practicality, ease and comfort – all things that lessees gravitate towards. Add in the fact that it handles like a conventional hatchback and you begin to see why it has become one of our most popular leases this year.
Spacious and practical, it's the premium classiness on offer that just puts the Tiguan ahead of its more economical rivals. With plenty of in stock deals starting from just over £200, you get a lot of car for the money.
Audi e-tron
From the outside, you'd be forgiven for thinking you were looking at a simple Q5. We can't exactly blame Audi for this, as the e-tron not only takes advantage of current market trends but brings an air of familiarity to the EV segment.
With a battery capacity of 95kWh, around 237 miles of range is available. The e-tron can be recharged via a domestic socket (taking 45 hours to charge from empty), a 7.4kW wallbox (13 hours to charge from empty) or via 50kW charging stations (74 minutes to charge from 10-80%).
Where available, 150kW terminals can recharge the e-tron to 80% within 30 minutes and 100% within 50 minutes.
Mercedes-Benz A-Class
Brimming with tech you'd once only find in an S-Class, the Mercedes-Benz A-Class is a seriously classy hatchback. No wonder it has continued its strong showing from 2019 into 2020.
Yes, you could say the Mercedes-Benz A-Class is trending 24/7. All trims feature the likes of Mercedes' MBUX infotainment system, which gets the excellent Alexa-like 'Hey Mercedes!' voice command. A180 SE models are priced from less than £200 per month. Fancy the swish new Saloon version? That's available from less than £225 per month in A200 Sport guise.
Land Rover Range Rover Evoque
Much like the Range Rover Velar last year, the new Range Rover Evoque has appeared from out of nowhere and made its mark on the leasing market thanks to strong residuals leading to low leasing prices. Subtly overhauled, the new Evoque is as quiet, refined and luxurious as anything else in the Range Rover range, including models costing well into six figures. Stylish, quiet, practical, refined and luxurious, it's another big win for Jaguar Land Rover.
Volvo XC40
Youthful and cool, the XC40 epitomises what Volvo is all about right now. While there was a drastic supply shortage of the XC40 at launch in 2018, now that more examples are available it continues to go from strength to strength.
In fact, here's five reasons why now is the time to lease one.