Volkswagen ID range: All the VW EVs available now (or coming soon)
It's been a few years since Volkswagen launched the first ID electric model, but it's really ramped up its effort in the last year or two.
But which is best for you? Which is most cost-effective? Should you take the plunge now or hold out for an upcoming model? Let's take a look.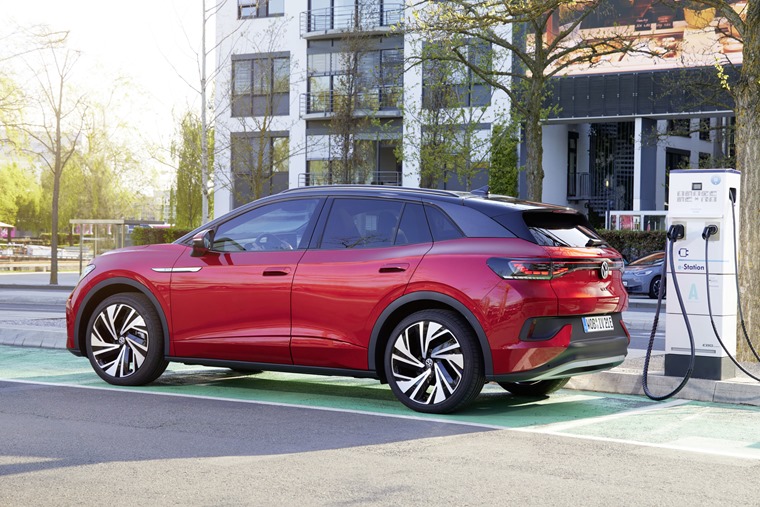 Volkswagen ID models available now or coming soon include:
Volkswagen ID.3
Volkswagen ID.4
Volkswagen ID.5
Volkswagen ID.Buzz
Volkswagen ID.2
Volkswagen ID.7
Available now
There are now a total of four ID electric models available to lease, with more set to hit the market soon.
Volkswagen ID.3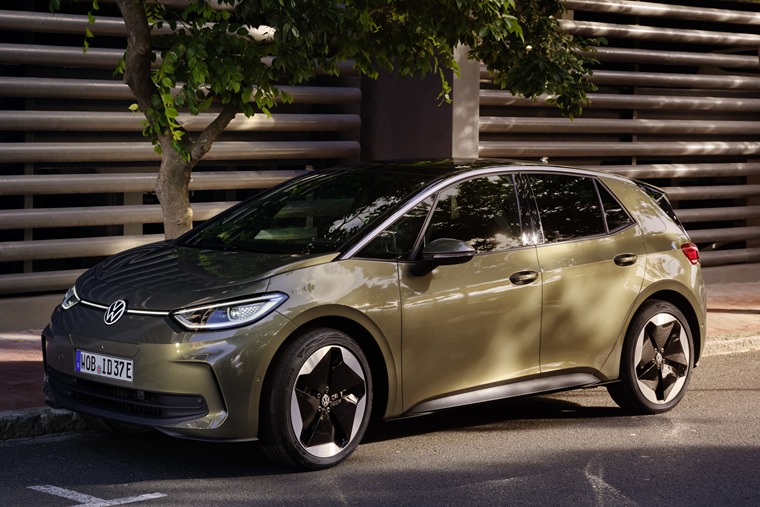 The Volkswagen ID.3 was the first of VW's new generation of EVs to hit the road. Unlike previous EVs like the e-Up and the e-Golf, the ID.3 was designed to be an electric car from the start – and that shows.
Despite now being a few years old, it remains one of the go-to choices for those after a high-tech electric hatchback. A recent refresh ushered in a fresh look and some tweaks to the interior.
The infotainment system is now an impressive 12.9in unit, while ergonomically it's been improved too. Life, Business, Tour, Pro and Pro S make up the trim levels, with a 58kWh and 77kWh battery available. The latter offers a maximum range of 347 miles.
Compare Volkswagen ID.3 lease deals
Volkswagen ID.4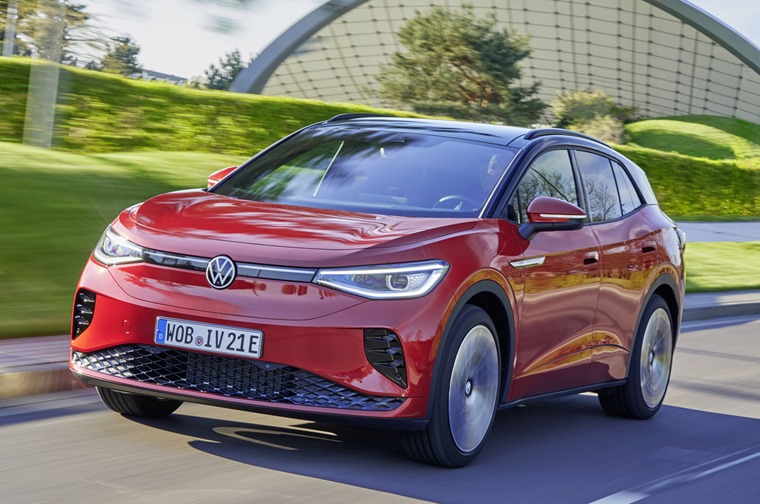 If you want all the tech of the ID.3 but require a roomier package, the ID.4 is potentially the right choice for you. Rather than a slick hatchback, the ID.4 takes the form of a family-sized crossover.
You'll find plenty of the tech is carried over, with a beautifully minimalist interior featuring a fantastic infotainment system and an incredibly spacious cabin.
Range isn't quite on par with the ID.3 due to its larger size and weight, but if you want to whisk your family around in serene silence, the ID.4 is a solid choice; it's one of the most refined EVs currently available.
Compare Volkswagen ID.4 lease deals
Volkswagen ID.5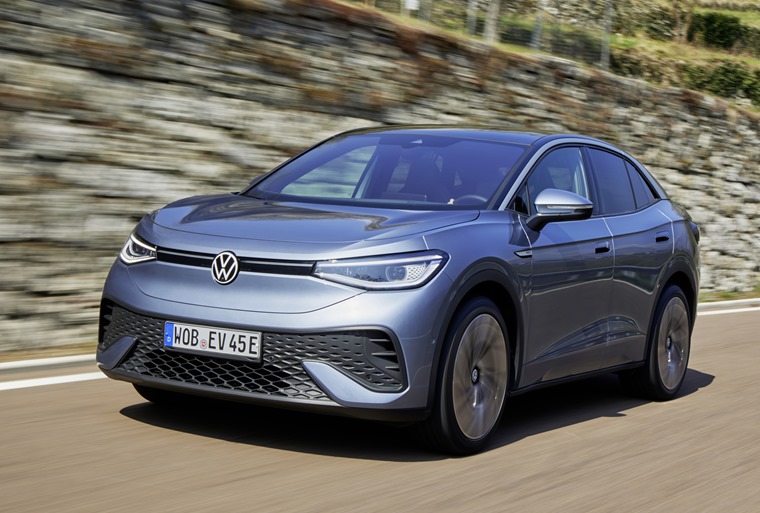 Coupe-style SUVs are among the most desirable type of new car on the market. They have most of the practicality of an SUV but mix in fastback styling. The ID.5 is Volkswagen's offering: it gets a sleeker roofline than the ID.4 and you'll find standard equipment is slightly higher across the range.
It's a fantastic cruiser, and keeps occupants isolated from wind and road noise. Thanks to its empty engine bay, it's also a doddle to drive around town with a tight turning circle and impressive manoeuvrability. If you want a more performance-orientated model, the GTX is one to consider.
Compare Volkswagen ID.5 lease deals
Volkswagen ID. Buzz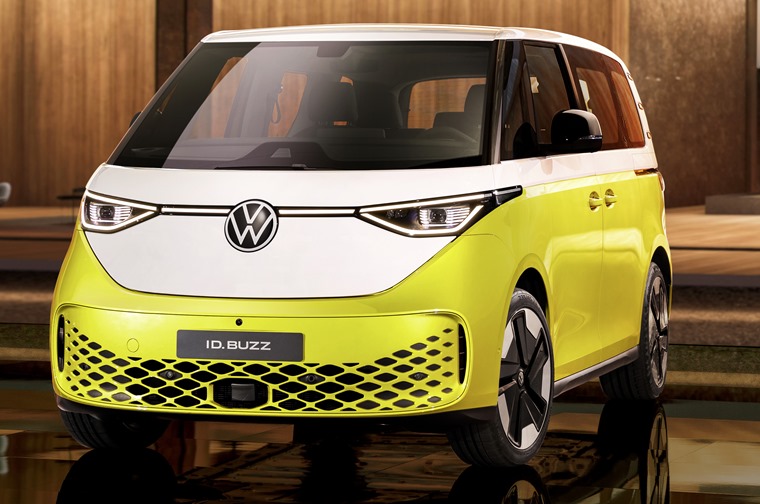 The ID.Buzz was among the most anticipated of Volkswagen's models. Available in both commercial and passenger formats, its retro inspired design harks back to those cool Volkswagen buses of the past.
With a 77kWh battery, you'll find most of its drivetrain and interior tech is carried over from the ID.4. Contrasting interior trim and that unique look give it a bit more street cred than others in the range though. Available in five, six and seven-seat variations, it's a vehicle that's practical and exceptionally cool.
Compare Volkswagen ID.Buzz lease deals
Coming soon
Volkswagen has promised a host of further EV models will launch in the coming years. And now it's been confirmed the current Golf is to be the last with combustion power, it'll be interesting to see how the brand furthers its range and whether it expands beyond the ID range.
Here's one or two models we know are coming very soon.
Volkswagen ID.2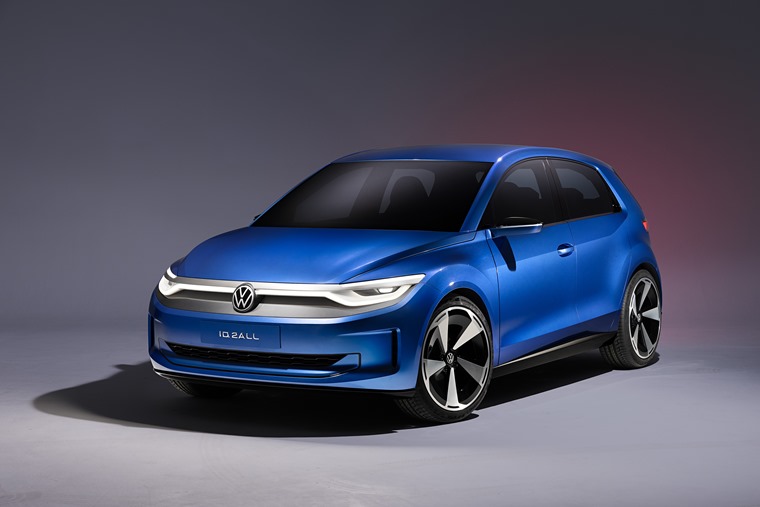 The ID.2all was revealed as a concept earlier this year, and in the looks department it's as close as we've seen yet to a new electric Golf. Promising 300+ miles of range and 226hp, it's due to enter production in 2025/26.
We'll bring you more info on this one as soon as it's released, as it's sure to be an important model for the brand.
Volkswagen ID.7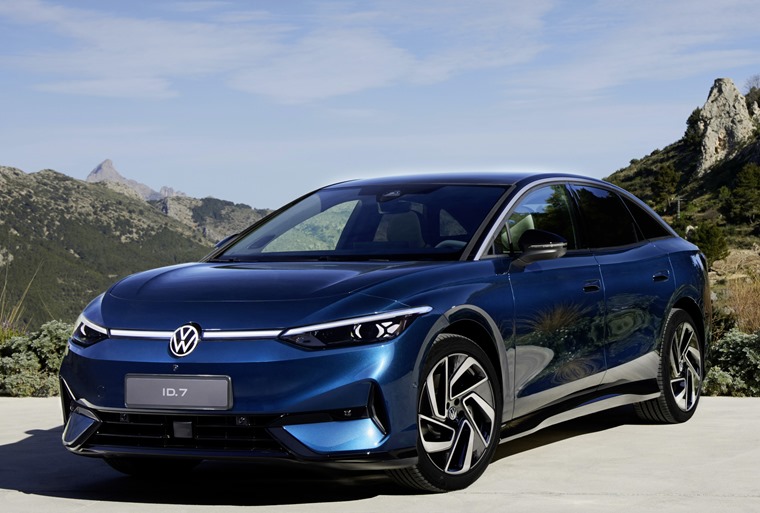 The slick-looking ID.7 saloon will be Volkswagen's electric flagship when it arrives later this year. With a premium interior and an all-new infotainment system, this EV will have up to 435 miles of range – enough to worry cars from the likes of BMW and Mercedes.
Further details, specs and pricing will follow over the coming months, although we expect the ID.7 to land on Leasing.com in the closing months of 2023.