A brief history of the Vauxhall Corsa
The new Vauxhall Corsa has been a big success and was the most the UK's most popular car of July 2020, outselling the Ford Fiesta. It also has a special place in a lot of drivers' hearts. It was many people's first car thanks to its traditionally low running costs, insurance and quality. These are all reasons why, to this day, the Corsa remains one of the most popular new cars in the UK.
With the model celebrating its 25th anniversary last year, and with an electrified future on the horizon, we thought we'd get a bit nostalgic and look back at the history of the Vauxhall Corsa and what the future will bring.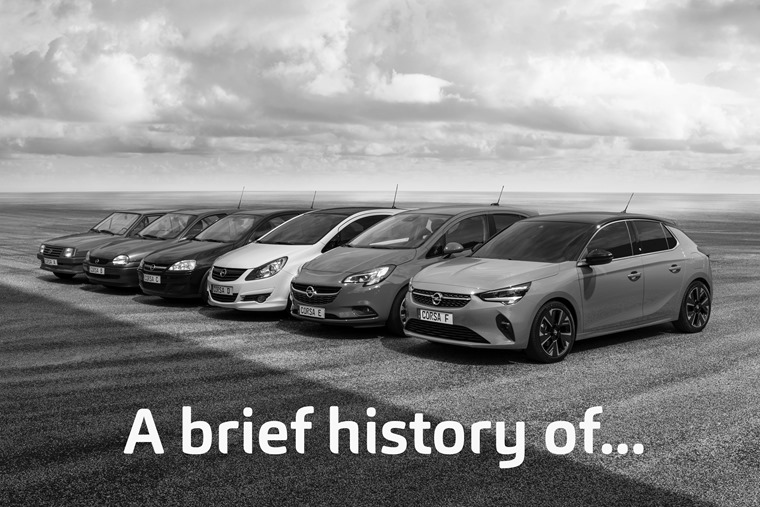 The first edition Vauxhall Corsa was introduced to market in 1993 as a replacement for the much-loved Vauxhall Nova. The Nova was a supremely popular car over its ten years of production, with 500,000 models sold, so replacing it would always be a tricky proposition. However, with its dated looks, a fresh start and rebadging was deemed the best option for the supermini.
When the Vauxhall Corsa B was launched it proved to be an immediate smash. Its modern design as well as up-to-date assistance and safety features such as power steering, anti-lock brakes and car alarm proved to be a big hit with everyone from small families and retirees to young drivers.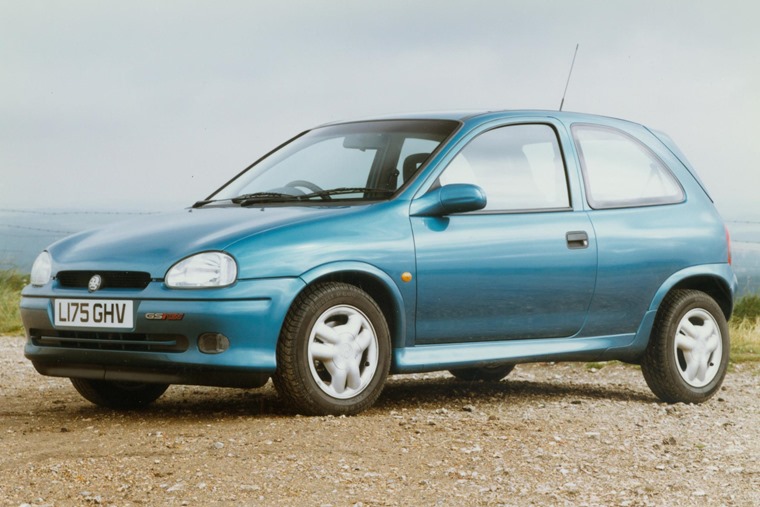 With its low curb weight it offered brisk performance and outstanding handling and was available in three or five-door guise. Engine options included a 1.2, 1.4, and 1.6-litre four-cylinder petrol engine as well as an economical 1.5-litre turbodiesel, with most models mated to a five-speed manual transmission.
Replicating the success of the Nova, the Corsa went on to sell over 4m units while receiving a variety of refreshes and updates over the seven years it was on sale.
Released to usher in the millennium for the brand, the Vauxhall Corsa C arrived in 2000. Bigger than its predecessor, it lost none of its driving credentials and proved to be as equally sharp as the outgoing model.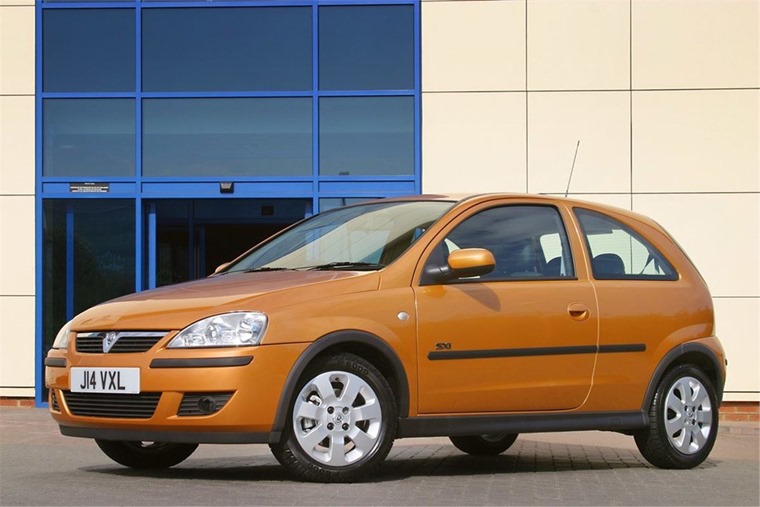 Not only that but it bettered its success too, becoming the most popular supermini available in the UK between 2002 and 2005 as well as featuring as one of the overall best-selling cars in the UK – a position it continues to hold to this day according to new car registration statistics. The model went on to sell over 2.5m units.
With three and five-door options available once again, the Corsa C was introduced with 1.0, 1.2, 1.4 and a 1.8-litre Ecotec petrol units offering from 57hp up to 123hp. A 1.7-litre Ecotec turbodiesel supplied by Isuzu was also offered, but due to a lack of intercooler it could only offer 64hp.
Collaboration was the key when the Vauxhall Corsa D was released in 2006. An all-new platform co-developed by Opel and Fiat, it was stylish, sleek and sportier than any Corsa that had come before.
The same engines from the outgoing model were available at launch, with the 1.3 and 1.7 CDTI upgraded and offering more power, ranging from 74hp to 124hp, but perhaps the Corsa D's crowning glory was the launch of the VXR badged hot hatch variant.
Launched in 2007, the Corsa VXR was a 1.6-litre turbocharged front-wheel drive beast, offering 189hp and a 0-62 of 6.8s.
A facelift of the regular Corsa D was launched in 2010 featuring a revised front, including a new grille, a restyled front bumper and daytime running lights. Top of the range models also introduced a new 'Touch and Connect' multimedia system from Bosch, with stop/start technology also added to Euro 5 compliant engines in 2011.
On sale for a total of eight years, the Corsa D proved to be one of the longest-running Corsa's Vauxhall has brought to market.
Perhaps that's why the Vauxhall Corsa E, released in 2014, proved to be an evolution of the outgoing model rather than a revolution.
While its styling was slightly altered to bring it in line with the rest of the Vauxhall range and the interior was completely revised to offer something more modern, it struggled to replicate the success of the previous iterations despite never falling out of the top ten new car registrations.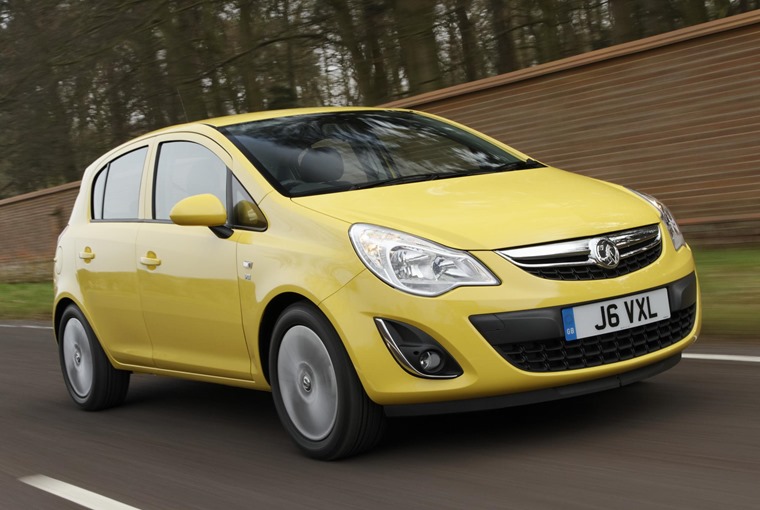 Having debuted at the Paris Motor Show, an all-new 1.0 litre three-cylinder Ecotec engine debuted offering 89 or 114hp and 170Nm of torque.
The entry level engine was a 69hp 1.2 litre petrol, while turbo and non-turbo 1.4s offered 99 and 89hp respectively. A 1.3 CDTI offered 74hp and emitted as little as 85g/km CO2 emissions, ensuring it was as cheap to tax as it was to run.
Which all brings us to now. In the time since the Corsa E was released, Vauxhall has been acquired by Groupe PSA, ensuring a certain French flair will make it into the next models. Originally planned for release in 2017, the Vauxhall Corsa F was scrapped and restarted to use the Peugeot 208 Common Modular Platform.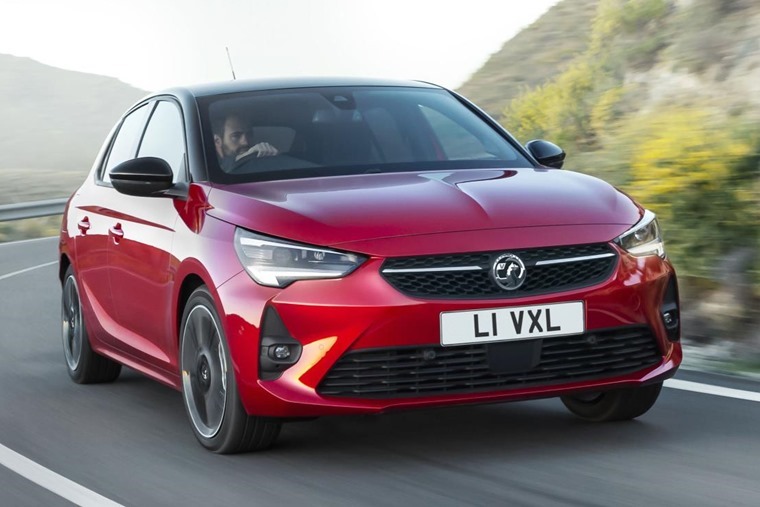 As the first Vauxhall Corsa to be built under its new owners, it will be interesting to see if PSA can inject fresh life into the model, with sales tailing off in recent years.
Due for release in 2020, the new car gets a much sleeker look than the outgoing model, with sharp lines running down the side along with an all-new face that fits in with the newer Vauxhall models such as the Crossland X. Breaking with tradition and inline with customer trends, it will only be available as a five-door hatch and its dimensions are set to be slightly larger than its predecessor.
What's most interesting though is it will be the first Vauxhall Corsa to offer an electric option, with the all-electric Corsa-e available from £26,490.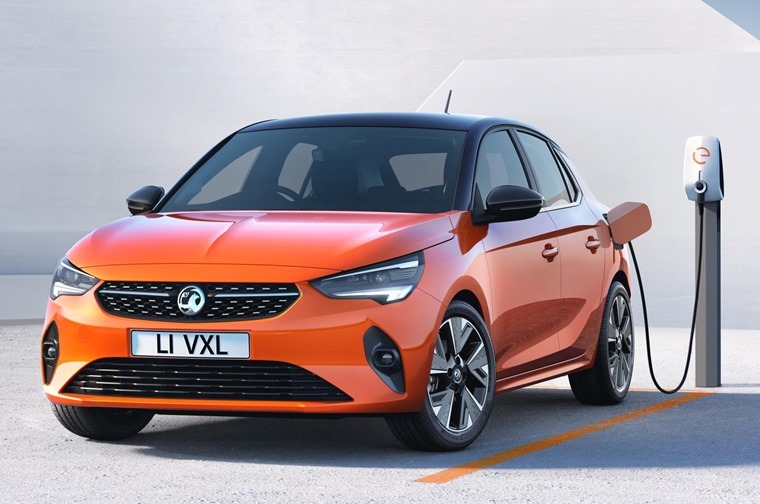 With a 50kWh battery, the Corsa-e will offer a range of around 200 miles and features 134bhp. The battery can also be recharged to 80% in half an hour, with onboard charging cables offered as standard.
Performance-wise, it will get to 60mph from rest in 8.1 seconds, while that lowdown torque means it will get to 30mph in just 3.1 seconds.
A fresh approach under the direction of Groupe PSA as well as innovations and forward thinking like this will hopefully ensure the Vauxhall Corsa gets to celebrate its 50th anniversary in another 24 years.