BMW 4 Series Gran Coupe: What you need to know
Say hello to the new BMW 4 Series Gran Coupe – a four-door fastback that offers a more practical alternative to the standard 4 Series Coupe.
Aimed at swaying customers away from the Audi A5 Sportback, here's what you need to know before UK cars arrive in November.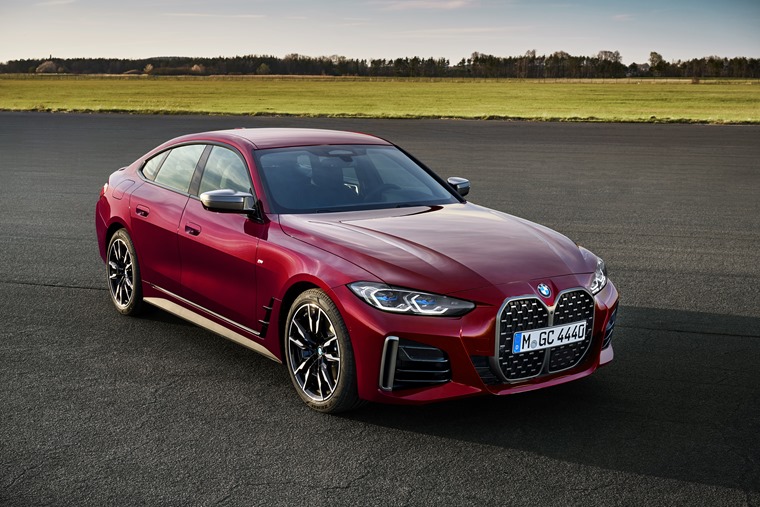 BMW 4 Series Gran Coupe styling
Although dimensionally very similar to a 3 Series saloon the 4 Series Gran Coupe is noticeably different to look at. Up front, it gets the same huge kidney grille as the standard coupe, with the angular LED headlights and large air intakes also carried over.
To the side, however, the roofline appears much swoopier and elongated due to those rear doors, with the roof of the car gently curving down and finishing at the boot lid. To the rear, there's a new set of LED tail lights that are again more similar to a 4 Series Coupe than a 3 Series.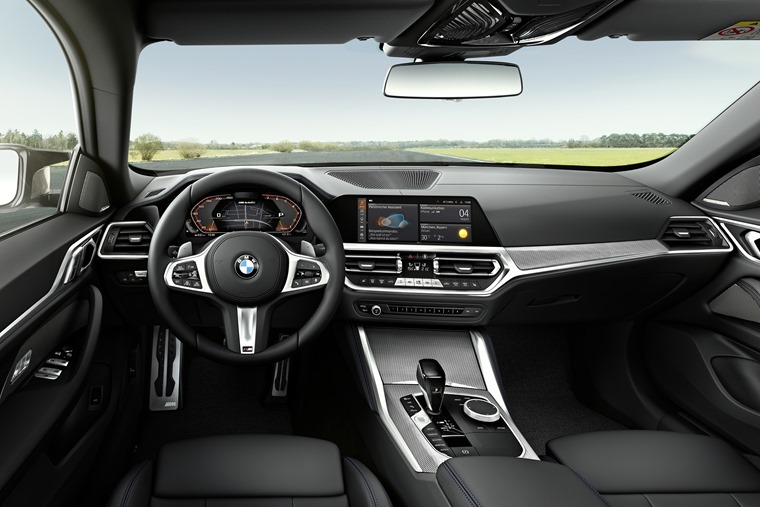 BMW 4 Series Gran Coupe interior and tech
As you might imagine, in the front of the 4 Series Gran Coupe, you'll find the same tech and trim as the 4 Series Coupe. That means it gets a large 12in driver display that replaces analogue dials, while the infotainment screen is 10in wide and makes up part of the same unit.
While rear legroom is much improved, headroom isn't as impressive as the 3 Series for obvious reasons; it's more practical than a coupe, but that roofline still means it has limitations.
On the tech front, it gets BMW's latest iDrive, meaning it gets an excellent voice control system. Simply say "Hey BMW" out loud, and you'll be able to change key functions – much like Amazon's Alexa.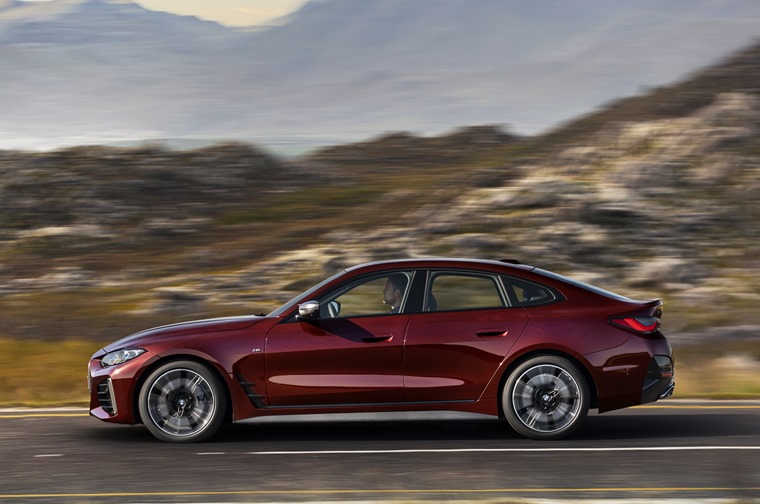 BMW 4 Series Gran Coupe engines and drivetrains
From launch, the 4 Series Gran Coupe will get a number of engines already found in the two-door model. That means entry-level petrol and diesel cars will be the 420i and 420d respectively.
The former gets from 0-62mph in less than 8 seconds, while the diesel can make the run in 7.3 seconds. Further up the range you'll find the 430i – a potent 2.0-litre turbo petrol. This cuts the 0-62mph run to 6.2 seconds.
All models will feature mild-hybrid tech helping to cut emissions and a slick eight-speed automatic gearbox. BMW's xDrive will be offered on the more potent diesel models, but most trims will come with rear-wheel drive as standard.
The range-topping performance model is the M440i. It's by far the most powerful, offering 375hp thanks to a 3.0-litre petrol engine. 62mph from rest takes less than five seconds.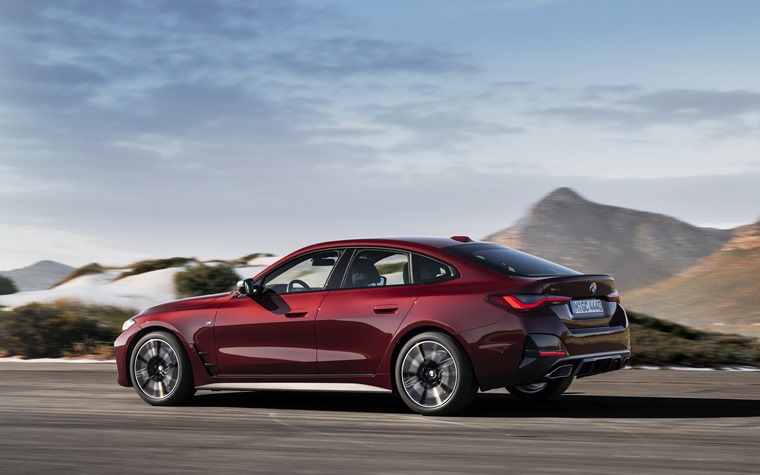 BMW 4 Series Gran Coupe release date
Order books for the Gran Coupe are open now, with prices from £40,465 rising to more than £50,000 for range-topping M440i variants.
We'll bring you leasing plans as soon as they are available. Expect deliveries to commence from November this year.