Review: BMW X5 M Competition
Large, in charge, but a bit of a barge - X5 M Competition's impressive pace comes at a price.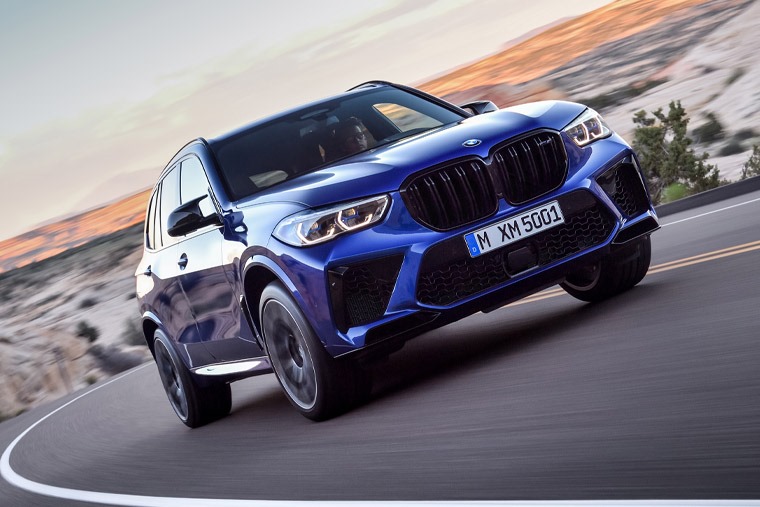 What is it?
Like the Audi RS Q8, Mercedes-AMG GLE 63 and Range Rover Sport SVR, the BMW X5 M Competition is a premium SUV on steroids. Based on the excellent X5, it's still reasonably practical but its main appeal is truly monstrous power from its V8 engine and the resulting supercar-rivalling performance.
Super premium SUV on steroids. – Leasing.com five-word review.
At well over £100,000, this beast isn't going to be for everybody, but there's a growing number who love these over-the-top performance SUVs, and they'll be very interested indeed.
What's it like to drive?
BMW has thrown everything it can muster at the X5 M Competition, giving it a truly steroidal engine - it's a 4.4-litre V8 with twin turbochargers, boosting it to a faintly ridiculous 625hp. That's enough to shift this two-tonne beast from 0-62mph in just 3.8 seconds, and on to a limited top speed of 155mph.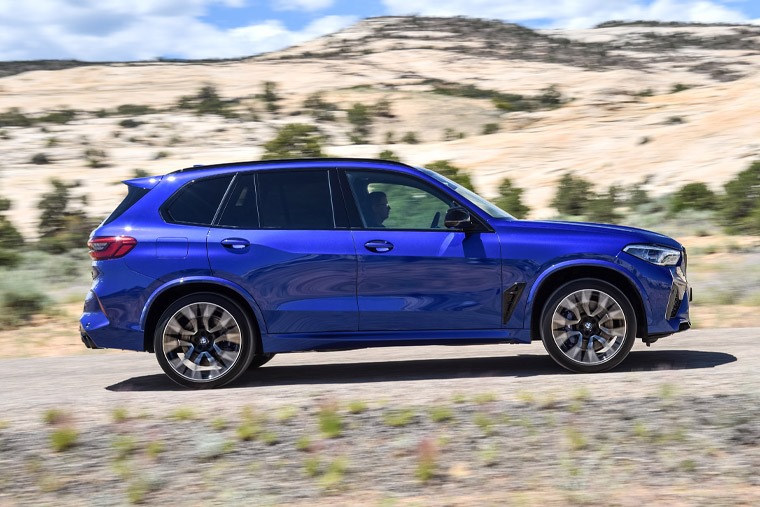 Ideally suited to cruising on the Autobahn, then, but what about the M25? Well, the X5 M is rather overkill for a commuter machine, but it rides surprisingly well given its enormous tyres and settles down to a reasonably refined cruise. You'll pay through the nose for it, though - claimed fuel economy is just 22.1mpg, and you'll be lucky to see a number in the teens if you make use of all that performance.
With CO2 emissions at a very chunky 292g/km, your first year's road tax will be a correspondingly massive £2,245 - and £490 for the succeeding five years thanks to the X5 M's high list price.
It's remarkably agile for its size.
You might be able to forget about those costs when you get this car onto a decent road, though. BMW's large performance cars often feel as though they've shrunk around you, and the X5 M is no exception as it's remarkably agile for its size.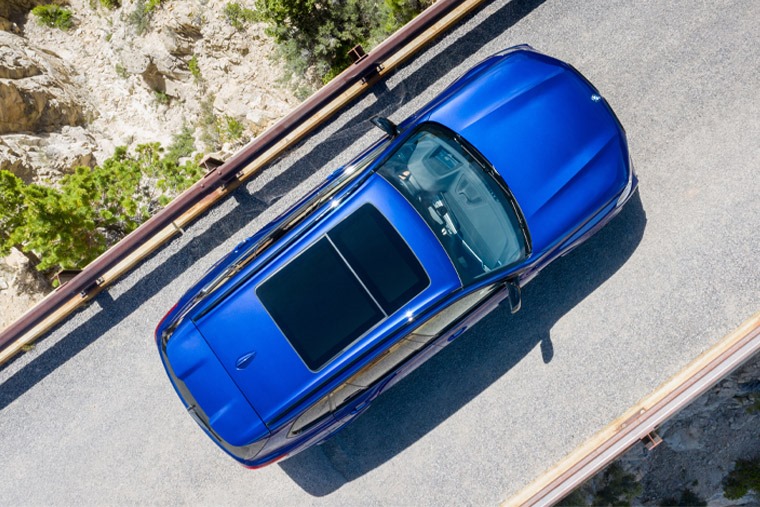 Part of that is thanks to the massive traction available from its four-wheel-drive system and active rear differential, which keep it on the line you choose with no sensation of understeer. The heavy body is very well-controlled, too, and even in fast cornering, you feel well in control of the X5 M's sheer bulk.
What's it like inside?
The X5 is one of BMW's luxury SUVs - it was the brand's flagship until the larger X7 came along. As you'd hope for something costing more than £100,000, material quality is sumptuous throughout, with gloriously comfortable and grippy leather seats and a dashboard that's beautifully put together.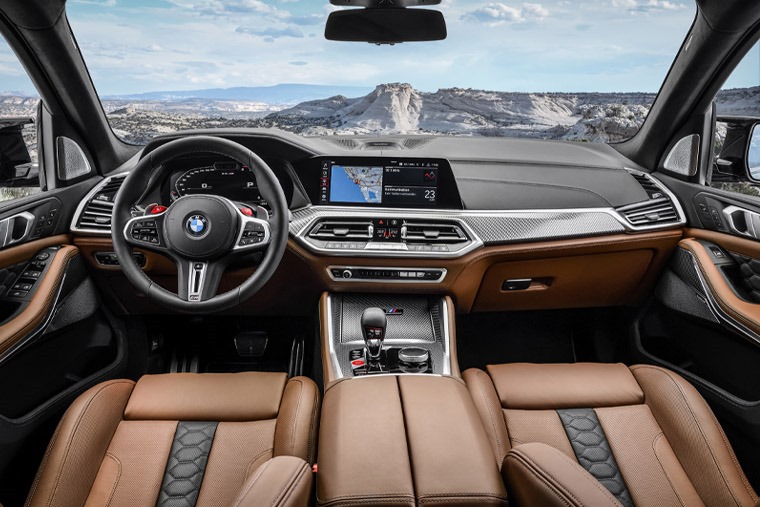 The fat-rimmed steering wheel is ideally sized for quick cornering and the gearshift paddles behind them have a lovely crisp response, too.
There's space for four adults to stretch out and a vast, 650-litre boot.
Technology is a BMW strong point and so it is here, with a massive central infotainment screen and digital dial pack providing a panoramic view of all that's going on.
The interior of the X5 M is absolutely massive, too. There's space for four adults to stretch out and a vast, 650-litre boot. Truly business-class jet travel, though if we're being picky a Range Rover Sport SVR or Mercedes-AMG GLE 63 feels more luxurious inside and is more comfortable on a long distance.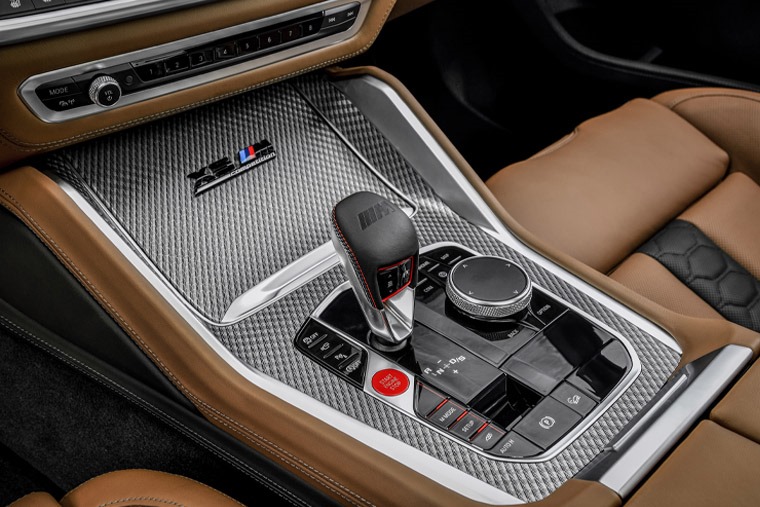 The Range Rover feels rather more special, too - the X5 M uses several interior fittings that you'll find further down the BMW range, in cars such as the 3 Series.
What's the verdict?
There's rather a lot of brand loyalty when it comes to £100k+ SUVs, and chances are drivers considering an X5 M Competition will already have decided that the BMW is for them, over the Audi, Range Rover or Mercedes-Benz.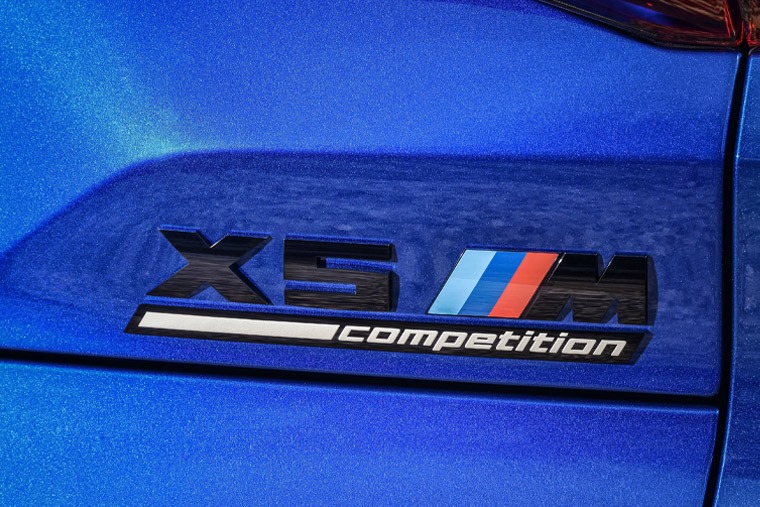 The BMW X5 M Competition is a very good super-SUV indeed.
Luckily, they won't be disappointed by this car's incredible performance, surprising comfort and great interior. As long as you've got pockets deep enough to run it, the BMW X5 M Competition is a very good super-SUV indeed.