Tesla officially opens UK Supercharger network to non-Tesla vehicles
Tesla has confirmed that it has opened up a number of its Superchargers to non-Tesla vehicles, potentially paving the way for more access to the network in the coming months.
Set to be available at 15 of Tesla's Supercharger stations, it means a total of 158 charging points that can deliver more than 150kW will be open to vehicles other than Tesla for the first time – via the Tesla app.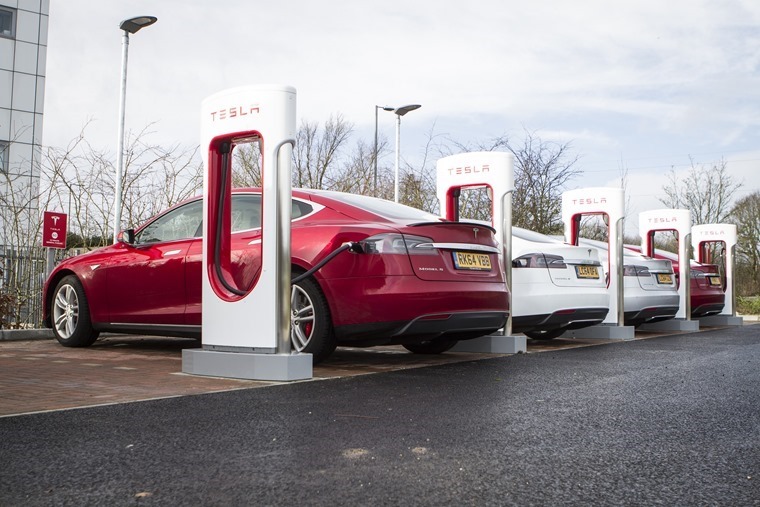 EVs that support CCS charging can use the 15 stations; opening it up to Fords, BMWs, Volkswagens, Porsches, Mercedes and Audis among others.
The locations of the Superchargers include Folkestone, Grays, Uxbridge, Birmingham, Cardiff, Wokingham, Manchester, Banbury, Thetford, Cambridge, Aberystwyth, Dundee, Aviemore and Adderstone. Rates are likely to vary between locations, but it's likely to cost from around 60p per kWh. It's understood a monthly membership may be available to non-Tesla drivers, to reduce costs.
Tesla's supercharger network is arguably one of the best available. With charging speeds of up to 250kW on offer, it's one of the main draws of the brand. Despite using the same Type 2 and CCS connectors as Tesla vehicles, non-Teslas have been excluded from the network – until now.
Commenting on the pilot, Tesla said: "It's always been our ambition to open the Supercharger network to Non-Tesla EVs, and by doing so, encourage more drivers to go electric.
"More customers using the Supercharger network enables faster expansion. Our goal is to learn and iterate quickly, while continuing to aggressively expand the network, so we can eventually welcome both Tesla and Non-Tesla drivers at every Supercharger worldwide."