Hyundai i30 N gets a facelift
The Hyundai i30 N hatch and fastback have been updated for 2021 getting mild styling tweaks and a new gearbox option.
With list prices from £33,745, here's what you need to know.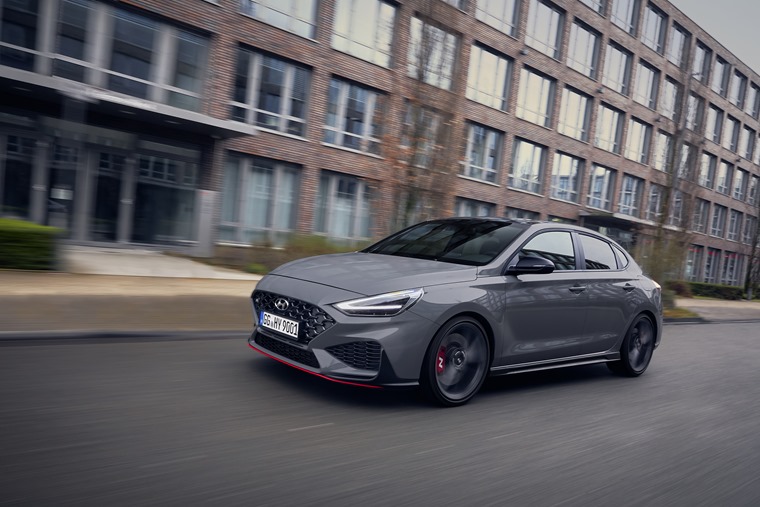 Hyundai i30 N exterior
On the outside, both the hatch and fastback get design tweaks. Up front you'll notice the most obvious changes; a new set of LED headlights and a wider grille.
There's a refreshed front bumper too, aimed at reducing drag at higher speeds. Round the back, there's a new spoiler and twin exhaust pipes on the hatch, although the fastback goes unchanged.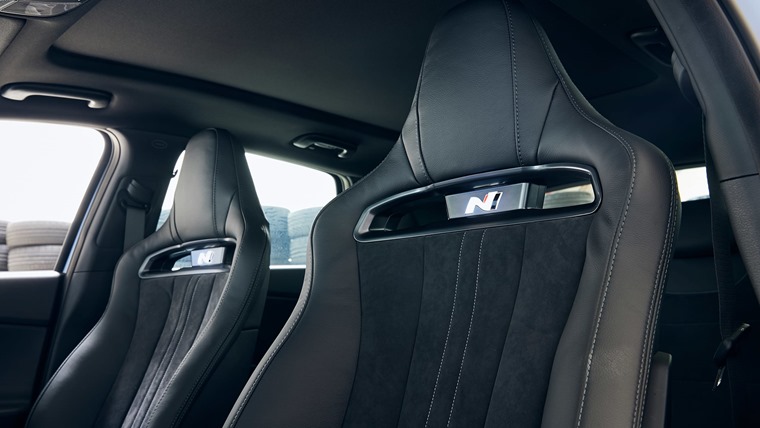 Hyundai i30 N interior
On the inside, the infotainment system has been updated to include the latest version of Hyundai's voice command and connected services. This gives drivers access to satnav, traffic and parking info and allows them to build their own unique profile and set preferences.
Elsewhere, some new optional seats are on offer. Costing £600, the "N Light Sports Seats" are lighter to the tune of 2.2kg. They're finished in leather and Alcantara.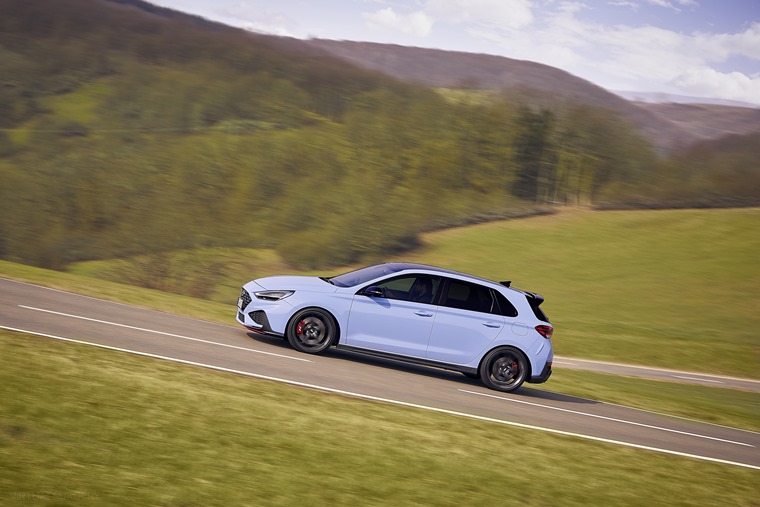 Hyundai i30 N drivetrain
It gets the same potent 2.0-litre turbocharged petrol engine, although power has received a 5hp gain giving both models 283hp.
While the six-speed manual remains the standard option, you'll be able to plump for an automatic for the first time- it's an eight-speed dual-clutch unit and features '"N Power Shift".
This maintains high engine revs during shifting to improve performance. It gets a sport "N Grin Shift" mode too – which will give you a 20-second burst of performance if and when you press it.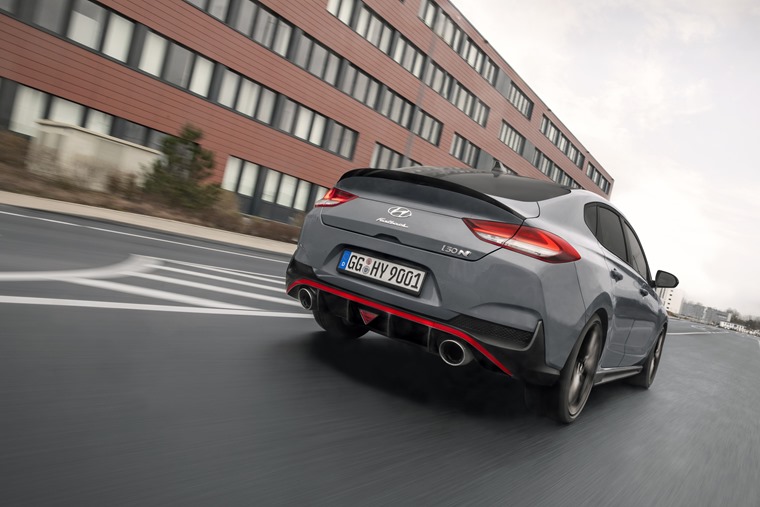 Hyundai i30 N release date
No launch date has been given for the updated N in the UK, but we expect it to be relatively soon. The hatchback will cost from £33,745 while the fastback costs from £34,445.
We'll bring you the best leasing plans as soon as they are available.