2021 Skoda Kodiaq: Full UK trim levels revealed
The refreshed 2021 Skoda Kodiaq has been revealed, with the seven seater getting a visual makeover and a host of design tweaks.
Priced from £27,650, It'll be available from July. In the meantime, here's everything you need to know.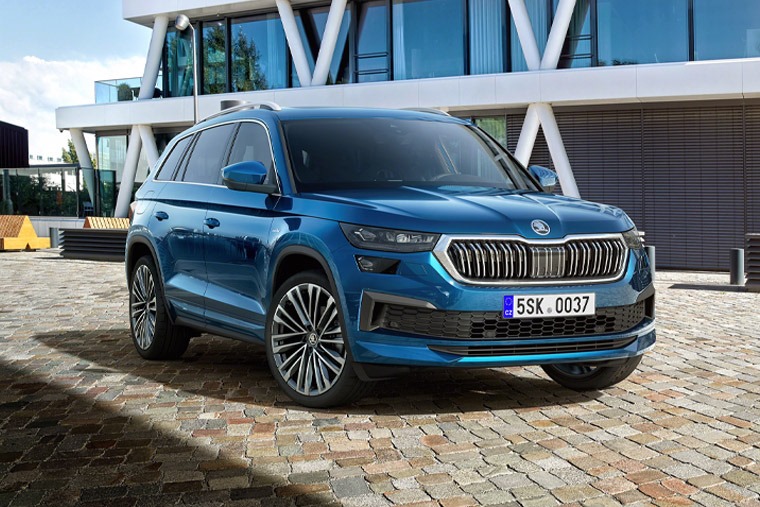 Skoda Kodiaq exterior
Sometimes it's hard to differentiate between what's new when a model is updated, but that's not the case with the updated Kodiaq. The large SUV features LED headlights as standard and for the first time, can be equipped with full LED Matrix headlights.
S, SE and SE L trims will come with aluminium-effect detail on the front and rear apron – a win-win for those that opt for off-road styling.
It doesn't stop there. Special Aero wheels, redesigned front and rear bumpers, and the new gloss black rear spoiler and finlets on the sides of the rear window all reduce drag. New alloy wheels measuring up to 20in add to the off-road aesthetic too.
The Kodiaq vRS now features a distinct, dynamically designed model-specific front bumper to stand out from the crowed even further.
Skoda Kodiaq interior
Skoda has taken the look and feel of the Kodiaq to a new level by providing it with new decorative strips, additional contrasting stitching and enhanced LED ambient lighting functions. Skoda has increased the options to include ergonomic, perforated-leather seats with multiway electric seat adjustment, ventilation and massage function.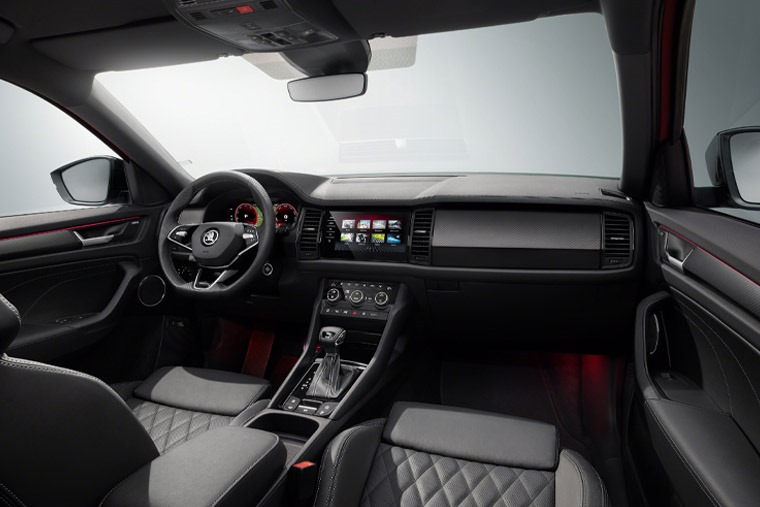 The optional Eco seats available for the SE and SE L trim levels come with high-quality seat covers made of vegan, recycled materials. The CANTON sound system is another optional extra now offering ten speakers instead of the previous eight, in addition to the central speaker in the dashboard and the subwoofer in the boot.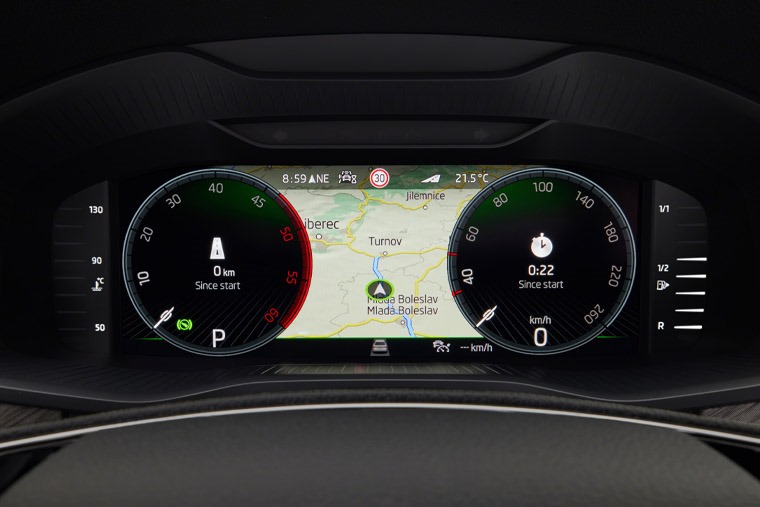 The Virtual Cockpit with a 10.25in display and four different layouts is available as an option for most models but comes as standard for the Kodiaq vRS. Drivers of both the vRS and the Kodiaq SportLine have an additional layout to choose from, the Sport layout.
The range of assistance systems now also features an enhanced version of Crew Protect Assist. This new variant has additional radar sensors at the rear to respond to vehicles that pose a risk for a rear-end collision.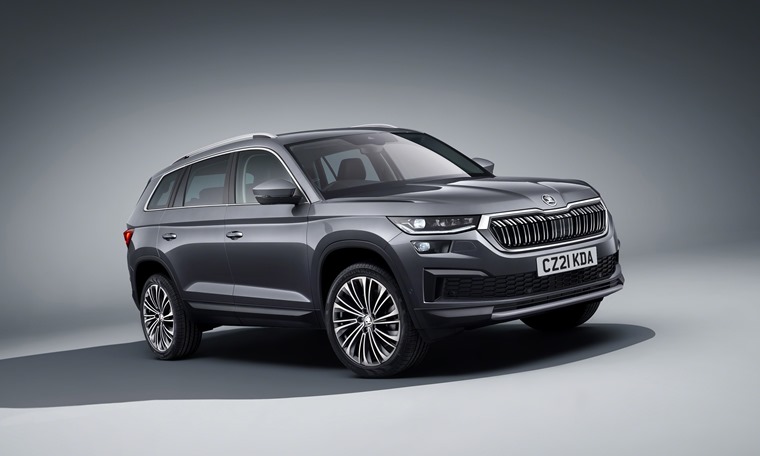 Skoda Kodiaq trim levels
The facelifted Kodiaq will be available in five familiar trim levels; SE, SE L, SportLine, L&K and vRS. SE models can be ordered in both five and seven seat layouts with all other models in the range featuring seven seats as standard.
Priced from £27,650, the SE comes as standard with LED headlights and tail lights, off-road style bumpers, dynamic indicators and an extended rear spoiler. From £31,895, you can have the SE L, which adds 19in alloy wheels, Matrix headlights, chrome exterior details and some nicer interior trim pieces.
The mid-range SportLine model is priced from £35,805 and adds adaptive front lighting and a rear-view camera. The L&K model is the non-vRS range-topping model. It's priced from £41,720 and gets leather upholstery, heated seats and Skoda's clever Virtual Cockpit.
Skoda Kodiaq vRS
The sporty top of the range Kodiaq vRS has not only been provided with a visual makeover but also with a new engine. The 2.0 TSI petrol engine comes from Volkswagen Group's EVO generation and has a power output of 180 kW (245 PS), making it 4 kW (5 PS) more powerful than the predecessor's biturbo diesel.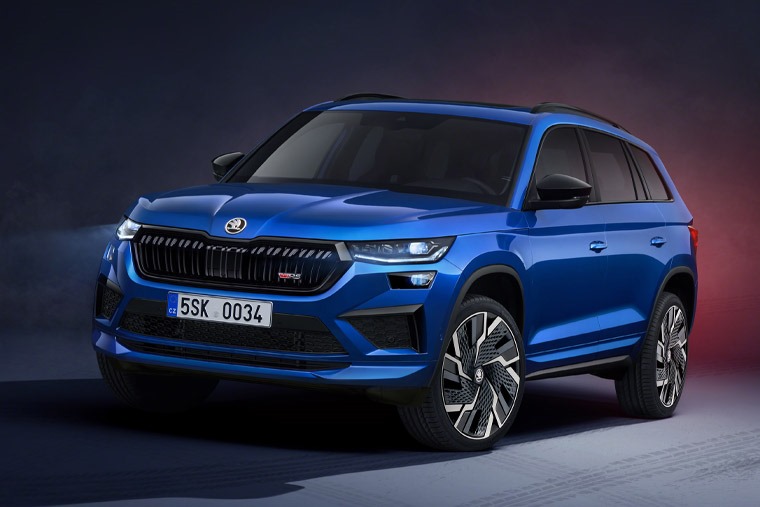 At the same time, this engine is more than 60kg lighter than the TDI. Together with the new 7-speed DSG, which is 5.2kg lighter, this power unit's performance is even better.
The two other petrol engines, the 1.5 TSI producing 110 kW (150 PS) and the 2.0 TSI with an output of 140 kW (190 PS), as well as the 2.0 TDIs delivering 110 kW (150 PS) and 147 kW (200 PS), also come from Volkswagen Group's latest EVO generation.
Skoda Kodiaq release date
The latest Kodiaq will be available to order in July 2021. We get it, you might want to be driving around in a new Kodiaq as soon as possible. We can't blame you. Check out deals for the current Kodiaq by clicking below.