All-new 2022 Volkswagen Amarok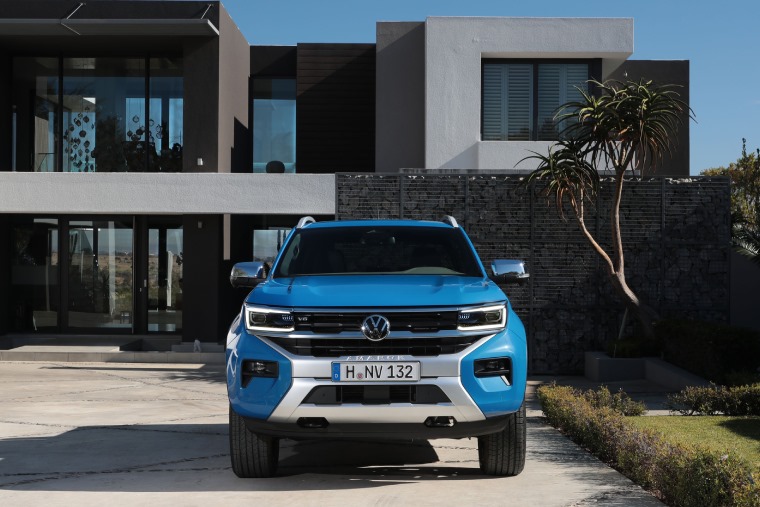 The highly anticipated all-new Volkswagen Amarok has been revealed, and we think its new features will excite the palates of all pickup drivers and VW Group enthusiasts.
Volkswagen Amarok: Fast facts
Brand new look and colour.
High-spec standard features.
5 new turbocharged engines and two AWD options.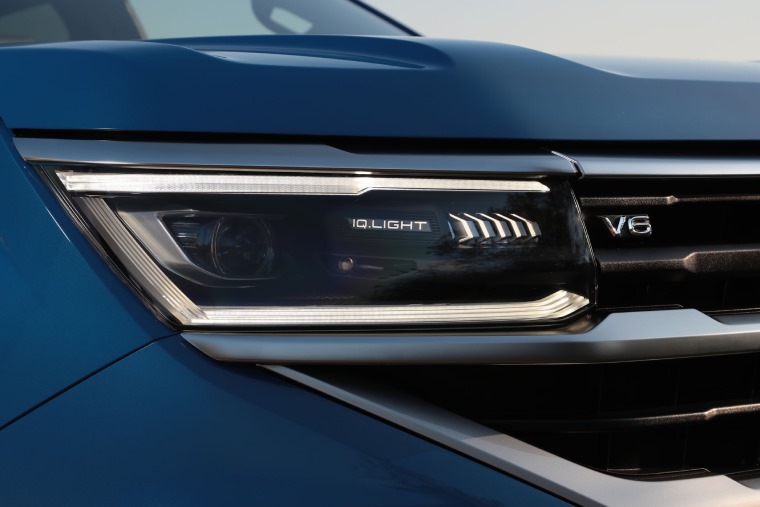 Volkswagen Amarok styling
A fabulous, fresh look and bigger stance comes to the all-new Amarok. With its new slogan - 'No matter what' – the new pick-up gets several design enhancements and technical additions.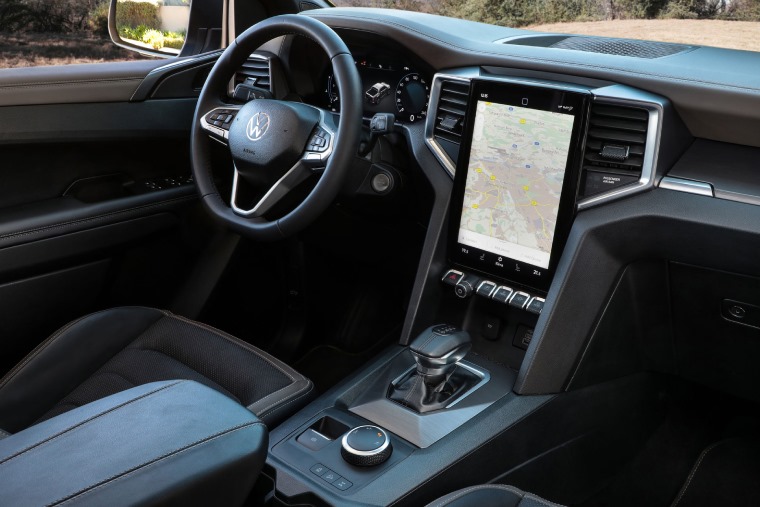 Volkswagen Amarok interior
There are numerous intricate details on the interior. It features a premium look and feel with dual-climate control and soft-touch dashboard buttons throughout.
The infotainment screen is extra-large and features a portrait position, with a focus on a new internal operating system that will be much easier to use.
The steering wheel has a premium look, borrowing its cues from Volkswagen's more regular passenger cars. The air vents have a traditional 'boxy' look – perfectly fitting for a heavy-duty pick-up truck.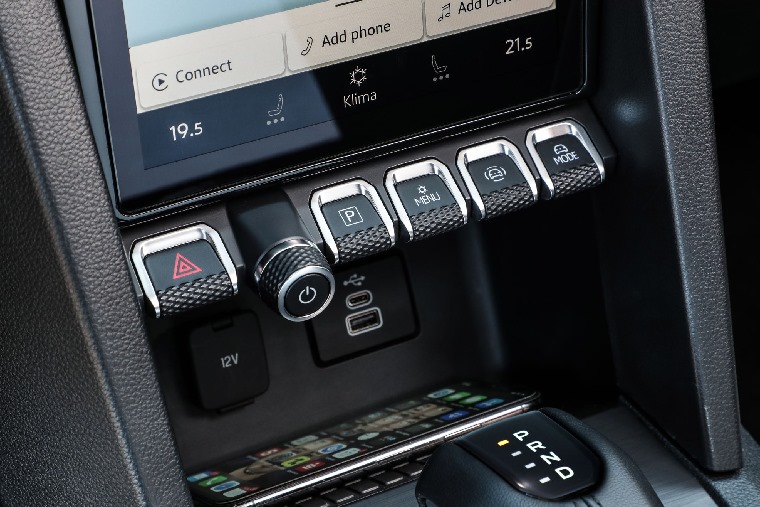 The base-level 'Amarok', 'Life' and 'Style' will come with ACC (adaptive cruise control) as standard, along with sharp, bold LED headlights.
The higher-tier versions such as the PanAmericana and Aventura will be styled to a more 'off-road' taste and will include leather trim and 'IQ.LIGHT – LED matrix headlights' as standard.
The Amarok has an impressive 20 new driver assist systems which will make driving the all-new pick-up truck much simpler and enjoyable on commutes.
Volkswagen Amarok drivetrains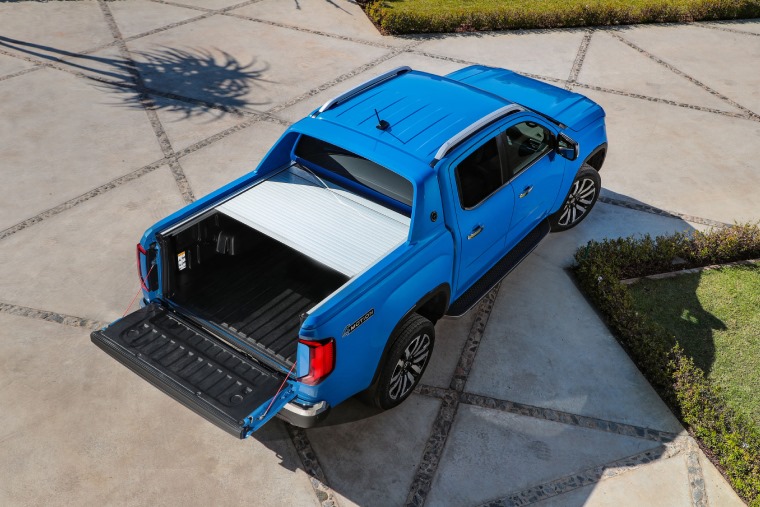 On the engine front, up to five turbocharged engines will be available, offering power outputs of up to 222 kW.
Two AWD versions will become available, offering up to four different driving modes to help you enjoy your Amarok in even the most difficult of situations.
All-wheel-drive options means it will be a capable off-road machine too, with a towing capacity of up to 3.5 tonnes.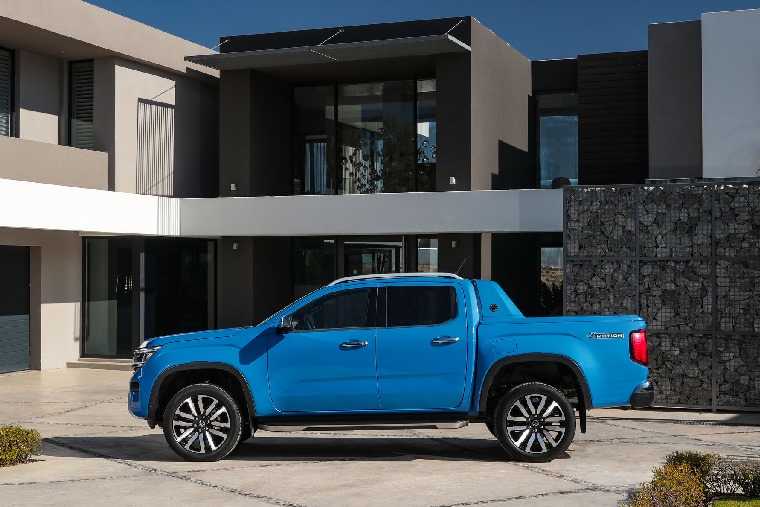 Total payload is 1.2 tonnes, and the wheelbase has grown to more than 3.2 metres. This means more room, as well as more stability when the going gets tough.
A four-door DoubleCab and two-door SingleCab will be available, giving you the opportunity to make this new vehicle personalised to your every need.
Volkswagen Amarok release date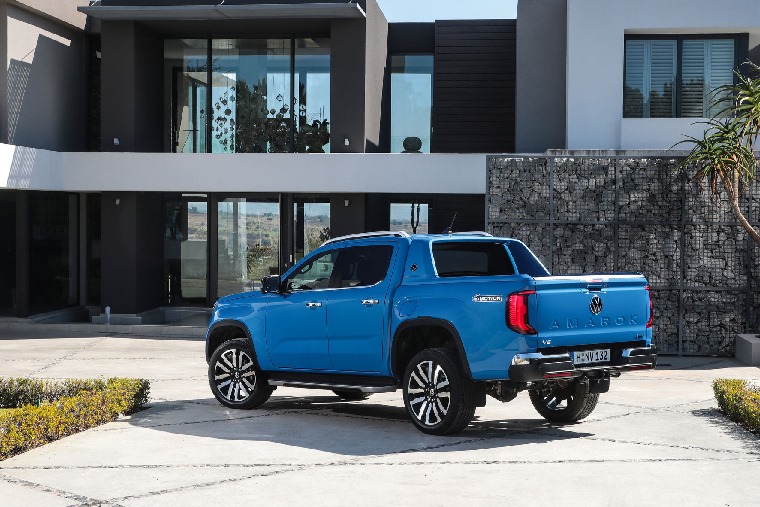 The new generation Amarok will be launched at the end of this year, although there's no UK release date yet. We will bring you more details and of course the best leasing plan as soon as they become available.
In the meantime, you can check out current pick-up lease deals by hitting the button below.