The most potent ever Volkswagen Golf R has landed
This is the all-new Volkswagen Golf R. Topping the recently launched Golf MK8 range, it gets a 320hp turbocharged engine, a host of styling enhancements and tons of tech.
You won't struggle for choice when browsing our entire Volkswagen hatchback range, with the ever-so-popular Volkswagen Golf often trending with lease deals under £200 per month.
Here's what you need to know.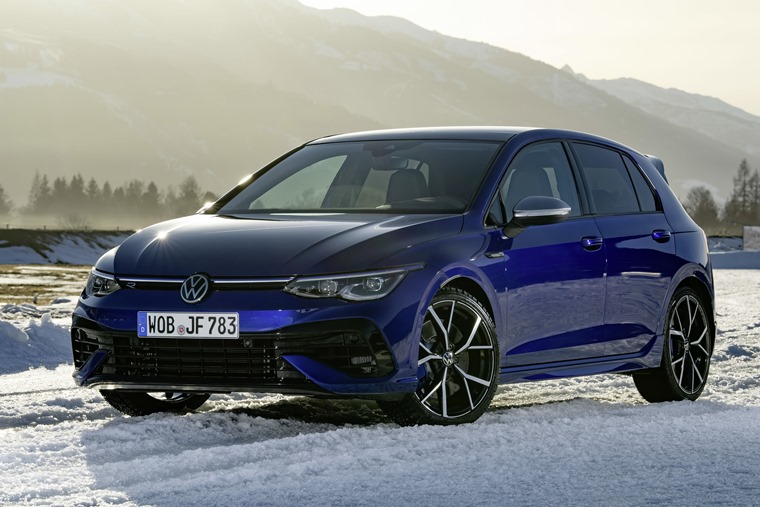 Volkswagen Golf R exterior
The Golf R has represented the pinnacle of the sporting Golf range and as such is marked out by a number of performance-orientated enhancements on the outside.
All models get the full R bodykit, introducing beefier side skirts and flared wheel arches. At the rear, you'll find an R-specific spoiler along with the model's tell tale quad exhaust pipe set-up.
The wheels are 18in alloy wheels as standard, while the brake calipers have been painted blue across the range, giving another indication that this is no ordinary Golf. Door mirrors and other pieces of exterior trim are finished in a matt chrome effect too.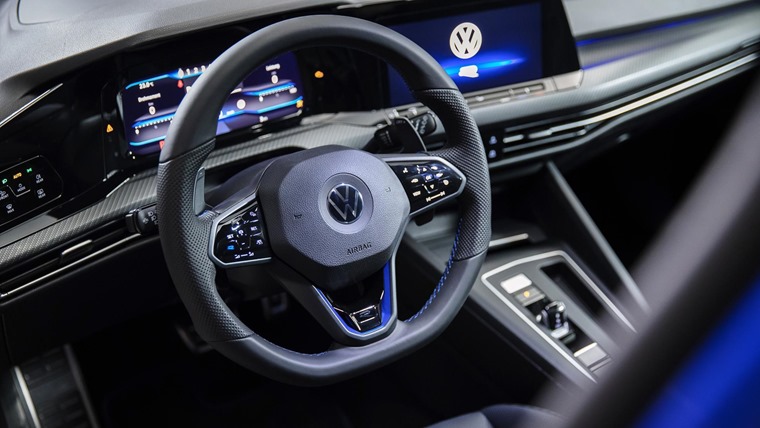 Volkswagen Golf R interior
On the inside, you'll find similar tweaks to the interior. There's a heated R steering wheel for starters, which includes a new 'R' button that gives drivers access to the car's enhanced drive modes without taking their hands off the wheel.
The paddle shifters have been extended too, adding to the driver-focused feel of the car. All Rs get sports seats with integrated head restraints. They are finished in a black-blue cloth that is unique to R models.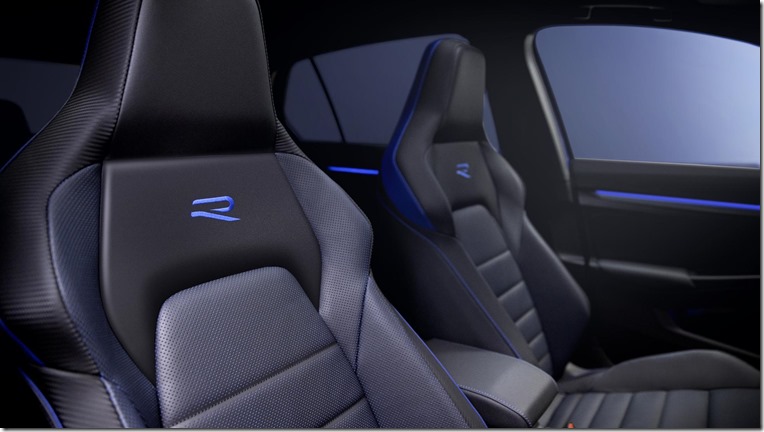 In terms of infotainment and tech, this being the top-of-the-range Golf means it's packed full of the same innovative kit that's available on the rest of the range. That means an digital driver display, smartphone-compatible infotainment system with voice command and a host of driver aids.
Volkswagen Golf R engine and performance
The Golf R uses the same 2.0-litre turbocharged petrol engine as previously, but it's been updated to deliver 320hp and 420Nm of torque. The result is a 0-62mph time of 4.7 seconds, making it the quickest Volkswagen currently available.
All models feature a seven-speed DSP automatic gearbox and, like all vehicles from Volkswagen R, 4MOTION all-wheel drive. The system has been uprated for this all-new generation of Golf, and includes a new torque vectoring feature to ensure power is distributed equally between all four wheels when needed.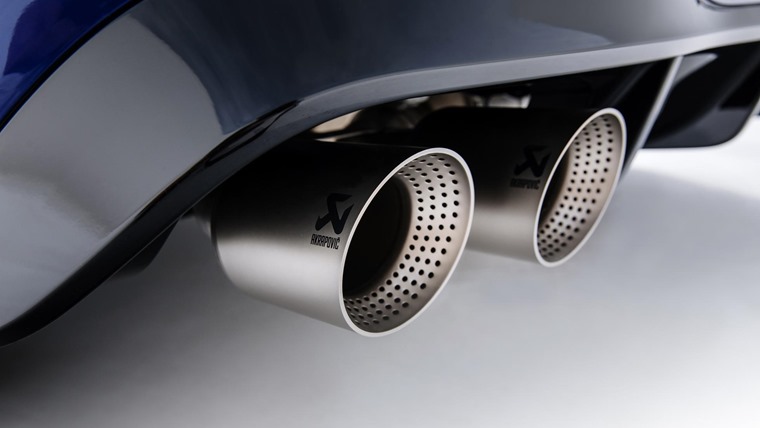 Top speed is limited to 155mph, although this can be up to 168mph if you opt for the £2,000 R-Performance pack. Plumping for this also introduces larger 19in alloy wheels and two extra drive modes: Drift and Special.
VW says Drift is entirely focused on driver enjoyment on the track and is not designed for use on the road. Special mode has been designed with blistering lap times in mind; in fact it was created specifically to adapt the car for use at the famous Nurburgring circuit in Germany.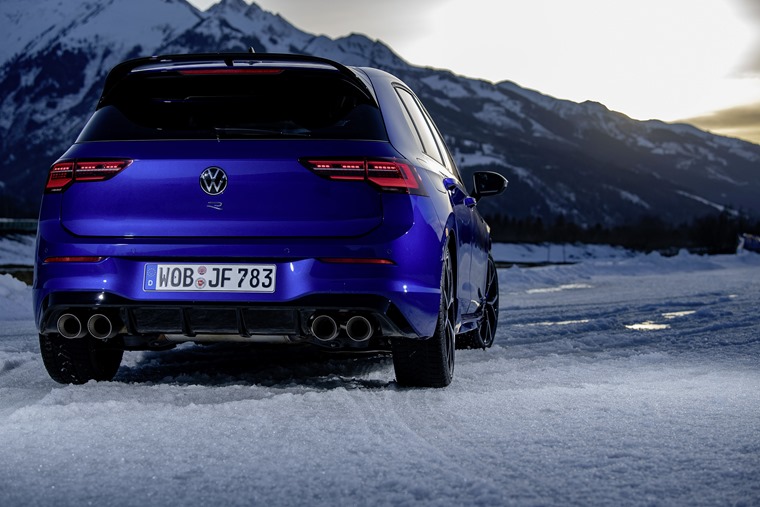 Volkswagen Golf R price and release date
The Golf R will be priced from £39,270 and sits at the top of the Golf range above the recently revealed Golf GTI Clubsport. We'll bring you lease deals on the new Golf R as soon as they're available.