Top five alternatives to the Volkswagen Golf 2023
The Volkswagen Golf is an eternally popular family hatchback and a firm favourite with leasing customers.
It's easy to see why. The Golf has something in its line-up for everyone. But the Golf's popularity does beg a certain question: what are the best alternatives?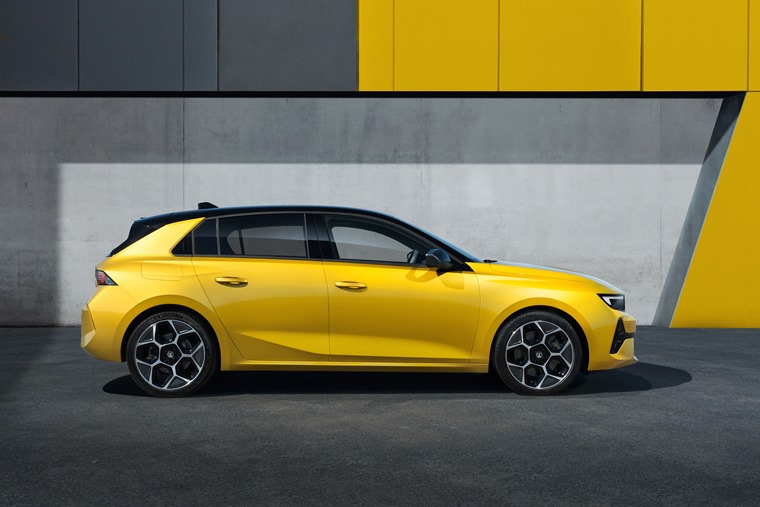 Despite the rise in popularity of SUVs, the family hatchback remains a packed market segment with some top quality alternatives to the ever-popular Golf. Here's five of the best for 2023.
The best alternatives to the Golf in 2023 include:
Peugeot 308
Vauxhall Astra
Mazda 3
Audi A3
Honda Civic
Peugeot 308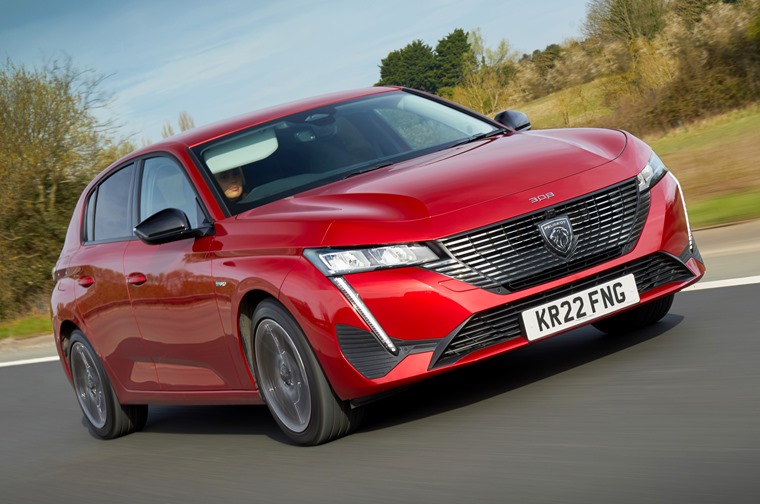 First on the list is the Peugeot 308. It also happens to be one of the newest designs here and, in our humble opinion, the best looking. Its sleek front end and stunning light design come together to make it one of the most handsome hatchbacks to arrive in a long time.
Inside, the cabin features Peugeot's excellent i-Cockpit layout that combines a small steering wheel with large vivid digital displays. Trim levels include Active, Allure and GT, with the latter introducing sportier alloy wheels and beautiful gloss black trim.
Pick of the engine range is the 1.2-litre petrol that, despite its small displacement, can produce up to 130hp. It's available with a smooth eight-speed automatic gearbox too, which makes it even more economical.
Compare Peugeot 308 lease deals
Vauxhall Astra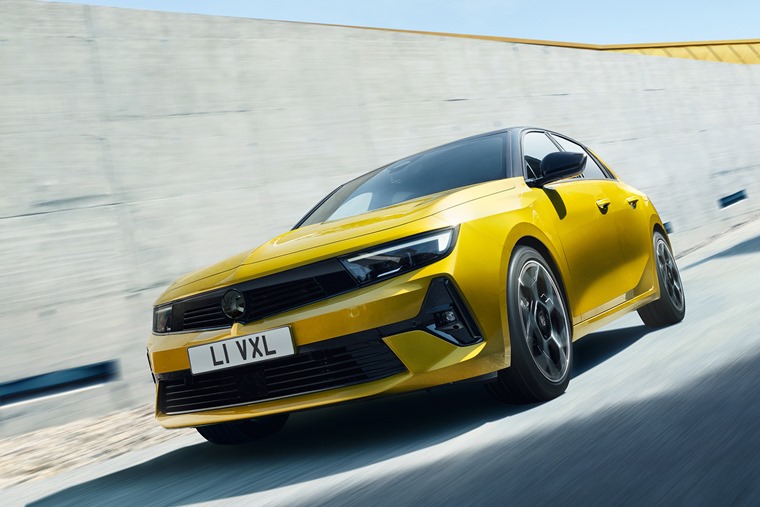 The Vauxhall Astra hasn't always been on the same level as the Golf from a quality perspective, but that all changes with the most recent model. Stand-out design combined with a roomy interior that's packed with tech make it an excellent yet affordable choice.
It's available with a host of petrol and diesel engines, while a plug-in hybrid has also been launched making the Astra a truly economical and efficient choice.
Compare Vauxhall Astra lease deals
Mazda 3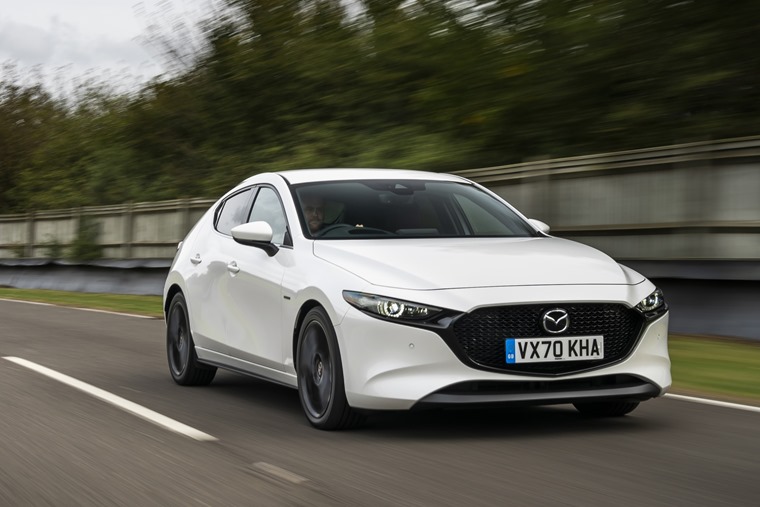 With sharp looks, the Mazda 3 is an excellent alternative to the Volkswagen Golf. The company's trademark quality and excellent petrol engines make it a solid left-field choice. It'll turn heads and is on the same level as premium German manufacturers in the design department.
Motoring journalists have praised the way the 3 drives for years, and the latest version continues this trend. The 2.0-litre mild-hybrid petrol engine is available with a wide range of power options, with our choice being the 180hp variant.
Audi A3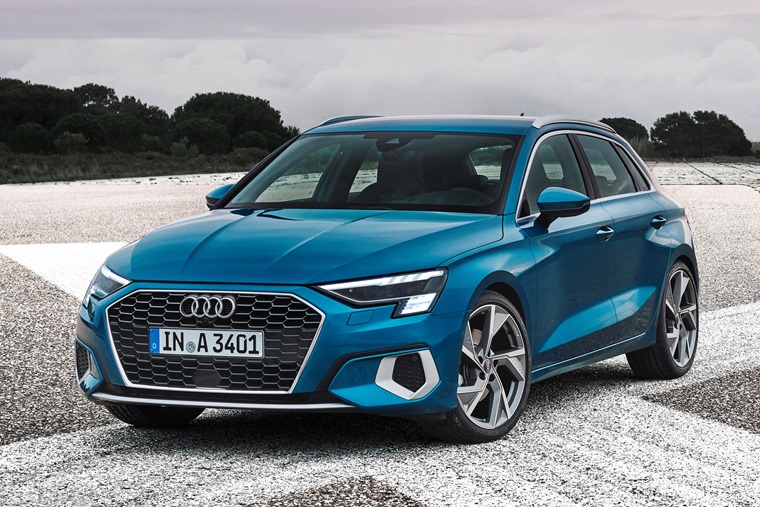 If you want a Golf that feels a little more premium, then the Audi A3 is the car for you. Audi actually belongs to the Volkswagen family, and as such it uses the Golf's platform in its A3. That means it gets the same sure-footed drive, but adds a more luxurious and expensive feel in the cabin.
The styling is subtle yet smart, while the interior is packed with the latest in tech. You get an excellent infotainment system as standard on every model, as well as Audi's excellent digital cockpit display. The system is compatible with Android Auto and Apple CarPlay.
A range of trim levels are offered, while the drivetrains make use of the Golf's popular mild-hybrid petrol platforms.
Honda Civic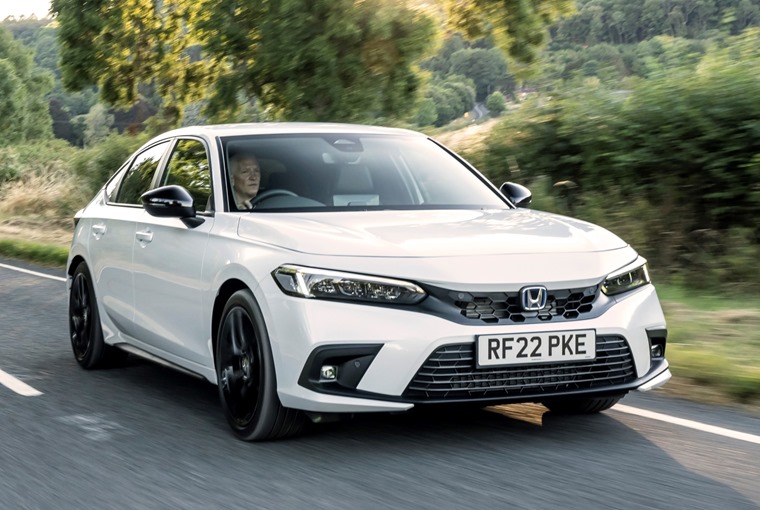 The Honda Civic might have proportions more like a saloon than a hatchback, but that helps it stand out and also makes it a really practical proposition. The Civic has recently been refreshed, meaning it now has infotainment tech that equals its driving experience and quality.
Its 410-litre boot outdoes every rival on this list, and is only beaten by Skoda's cavernous Octavia. There's plenty of passenger room in the cabin too, where you'll find high quality soft-touch materials used throughout.
Engine-wise, there's only one hybrid option available (unless you opt for the fiery Type R) but it's a good one: a 2.0-litre petrol unit works seamlessly with an electric motor to produce 184hp while returning more than 60mpg. That's an impressive combination of performance and economy.
Compare Honda Civic lease deals
Can't see what you're looking for?
The five Golf alternatives above are just a small sample of the hatchbacks that are available to lease right now on Leasing.com. Hit the button below to compare prices on dozens of models from the UK's most trusted dealers, brokers and manufacturers.