2022 DS 4: Price and specs revealed
Say hello to the all-new DS 4 – an all-new premium hatchback aiming to take on the likes of the Mercedes-Benz A-Class.
Priced from £25,350, DS Automobiles has revealed full details on trim levels and specifications ahead of deliveries beginning later this year. Here's what you need to know.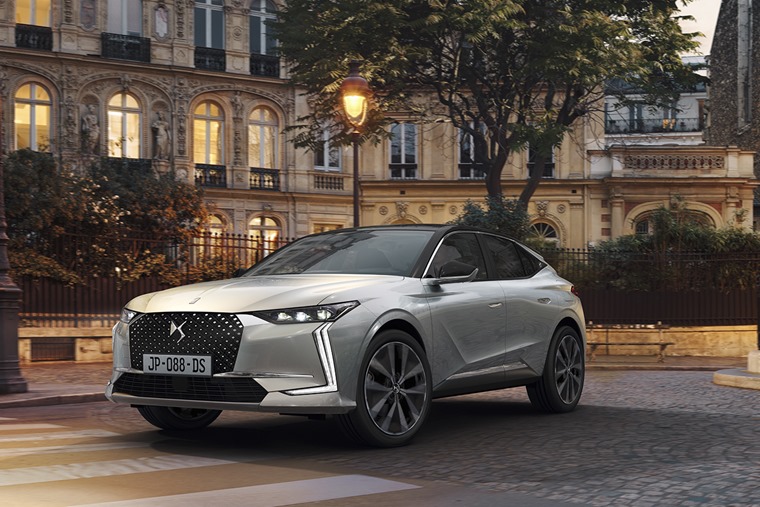 DS4 exterior
The DS4 features a truly striking design from the outside, with the overall look being closer to an SUV than an outright hatchback. There's a sharp set of headlights up front, combined with a huge honeycomb grille that integrates the number plate and a large DS badge.
The stylised lights run into the bumper, with a pair of slashes in the bumper giving the car a distinctive face. To the side, you'll find the rear windows tail off into the C-pillar and meet a curvy rear end.
At the back, a set of diamond-effect tail lights really help the DS4 stand out, while a set of large alloy wheels will feature no matter which trim you choose. There's a host of chromed or blacked out trim, depending on the derivative too.


DS4 interior and tech
What's it like inside? Well, the DS4 has a digital cockpit which aims to create complete calm inside. You have access to two screens on the central console, both with different functions. The lower screen controls the upper touchscreen, whilst the second uses DS Iris, a system that is designed to mirror the functions on your phone. Handy.
It's worth noting, the DS4 isn't completely knobless like the new VW Golf. There are a series of physical buttons underneath the upper touchscreen to control the heating and ventilation such as: defrost, defog, recycling, on/off quick launch.
Through its materials, with different types of leather, Alcantara, forged carbon, wood and new upholstery techniques, the interior of DS 4 blends refinement with technology.
The use of tech hasn't been skimped on. The DS4 includes level 2 semi-autonomous driving, a head-up display which shows everything you need to see to ensure complete safety and comfort, as well as Active Scan Suspension. This feature scans the road ahead and ensures the suspension is altered to be firmer or softer between the distance of 5m-25m.
It goes without saying the launch model – DS4 LA PREMIERE – will feature all the features mentioned above.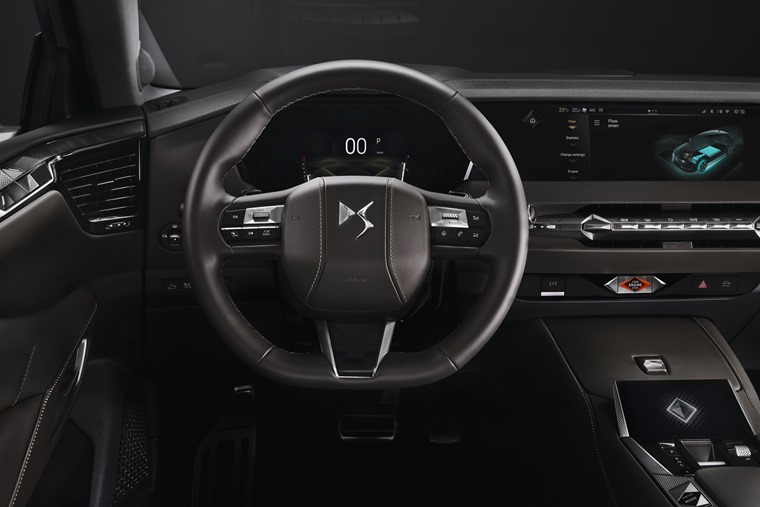 DS4 trim levels and packs
Three trim levels are available: DS 4, DS 4 Cross and DS 4 Performance Line. There's currently a La Premiere launch edition model of the car too, while both the entry-level variant and Cross model can be ordered with varying equipment packs (Bastille+, Trocadero and Rivoli).
The standard DS 4 in Bastille+ guise features 17in alloy wheels, rear parking sensors, a reversing camera, 10in infotainment system and a 7in digital driver display. The Trocadero adds 19in alloy wheels, chrome exterior trim and some upgraded upholstery. Satnav and voice command are also standard from this level.
DS 4 Rivoli adds a different set of 19in alloy wheels, LED headlights, leather upholstery and a clever cruise control system that allows the car to accelerate, steer and brake – giving it level 2 autonomous driving capability.
As you might have guessed, opting for the DS 4 Cross variant adds a range of features that gives the car a more rugged appeal. There's a fresh set of chunkier bumpers, skid plates and roof bars as standard. The Performance Line+ adds the clever cruise control system, styling tweaks and a better infotainment system – essentially it includes the same features you get on the Trocadero pack.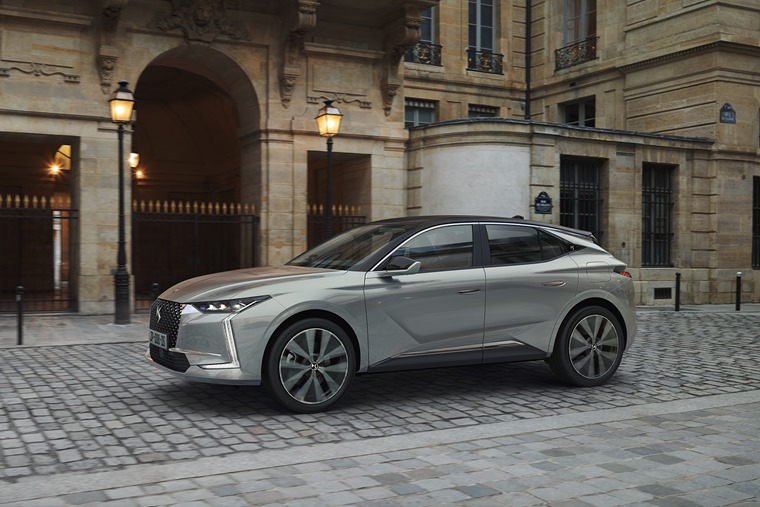 DS4 drivetrains
The all-new DS 4 is available with petrol, diesel and a Plug-in Hybrid Electric Vehicle (PHEV) powertrain, with the DS 4 E-TENSE capable of up to 30 miles of all-electric driving from a single charge.
A turbocharged 180hp 4-cylinder engine is paired with a 110hp electric motor and an e-EAT8 gearbox, for a combined 225hp. It's powered by a more efficient battery with new, more compact and larger capacity cells located behind the deformable beam and giving a range of more than 30 miles in zero emissions mode (WLTP combined cycle).
This plug-in hybrid is the drivetrain that will feature under the LA PREMIERE. However, the PureTech 130, 180 and 225hp petrol versions and a 130 horsepower Diesel BlueHDi version will also be offered on other trims down the line.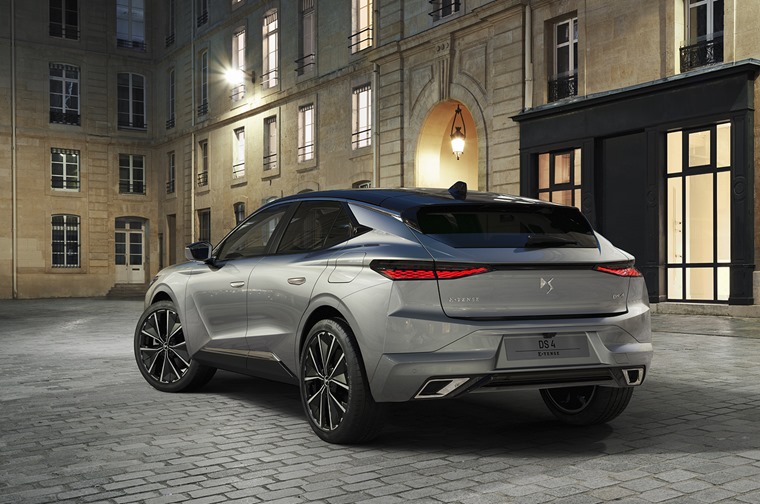 DS4 release date
With list prices from £25,350, the DS4 is available to order now, with UK deliveries commencing towards the end of the year. We'll bring you the best leasing plans as soon as they're available.
It'll be the fourth new model in the DS line-up, which already includes the DS3 Crossback, DS7 Crossback and DS9.