Case studies: Dream it. Drive it. With Leasing.com.
Leasing.com has helped more than a million different people into a brand new car since we started back in 2000.
We want people to know that leasing is for everyone who is looking to change their car, no matter what their needs are. We take a look back at the wide variety of people who've found their perfect lease deal via Leasing.com.
Case study: David appreciates the faff-free approach to finding a deal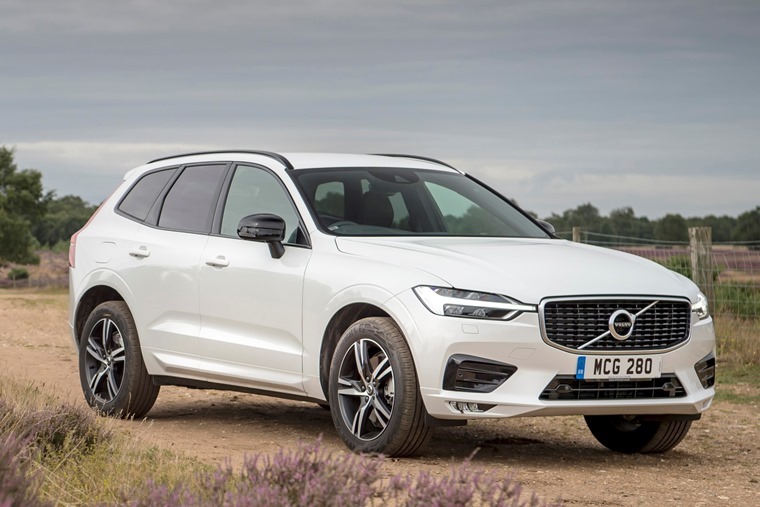 David has been a leasing advocate for a few years now, and most recently took delivery of a Volvo XC60. Since being introduced to Leasing.com in 2017, he hasn't looked back.
"The process was simple and faff-free"
"The process was simple, and the faff-free way of getting a car at a great price really struck a chord with me.
"I can't see the benefit of tying up capital in new cars. Everyone knows that new cars depreciate the most during the first few years of their life, so why wouldn't you lease one instead of buying?"
Case study: You're never too old to lease ... 'again and again'!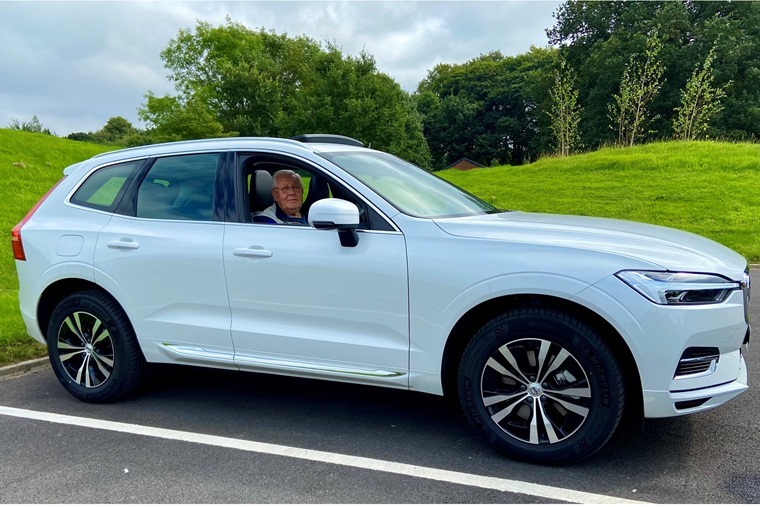 We first met Graham when he took delivery of his first lease car at the age of 70. Seven years later, we thought we'd catch up with Graham to ask him about his leasing experiences, and most importantly, find out if he was still leasing a vehicle.
"Honestly, leasing was the best thing that I ever did."
"In short I was previously budgeting monthly for my personal vehicle which included the additional maintenance and ensuring that I was saving for a replacement vehicle in the future.  Leasing a car simply gave me my vehicle of choice for less money."
Case study: Ashley switched to electric and hasn't looked back since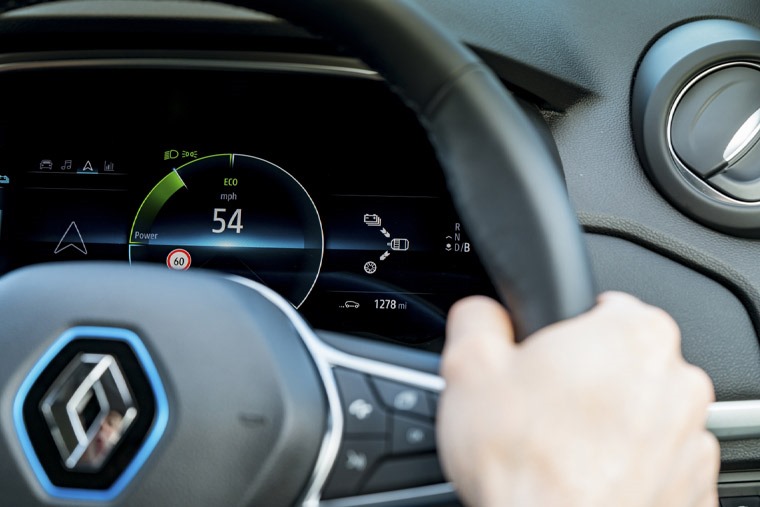 Ashley has just taken out a lease agreement on the ultra-affordable Renault Zoe, and he couldn't be happier with its all-electric performance and cheap running costs.
"Since my car, two of my friends have leased after comparing prices and finding a deal through Leasing.com."
"My Renault Zoe will be my second leased car. We used to buy used cars, keep them for 18 months, and slowly upgrade. Then a couple of used cars cost us a lot of money in repairs: a clutch, engine faults, and just being unlucky I guess."
Case study: Leasing was the perfect choice for Jayne and her family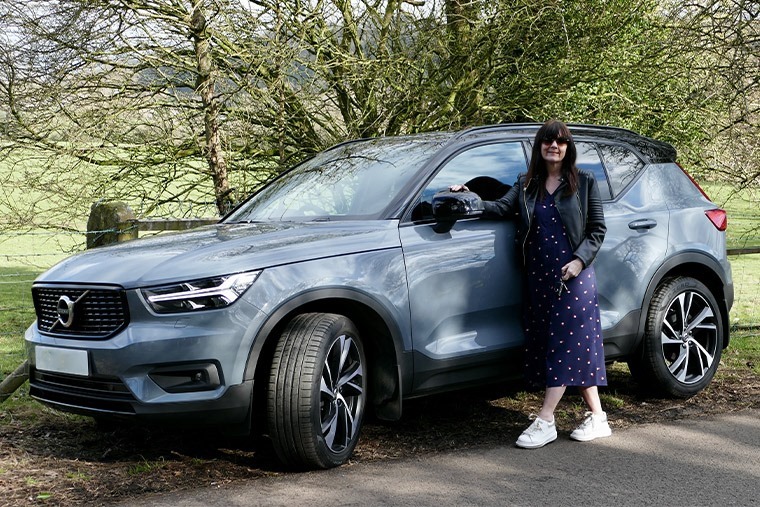 Jayne recently took delivery of her Volvo XC40 R-Design Pro and hasn't looked back since. "I had decided that I wanted to change the car in the next few years and a PCH seemed like a no-brainer when it came to replacing the car in the future."
"The site enabled me to upload documents whilst exchanging messages in a remarkably quick period of time."
"I kind of draw a parallel between a PCH and an all-inclusive holiday; I knew from the onset what I was getting, there were no hidden extras and like an all inclusive you can then just enjoy the experience. What this means to me now is that I now have the car that I really wanted, I know how much I am paying each month, I can enjoy driving it and in a strange way I am looking forward to choosing my next car."
Case study: Petrolhead Josh Hawtin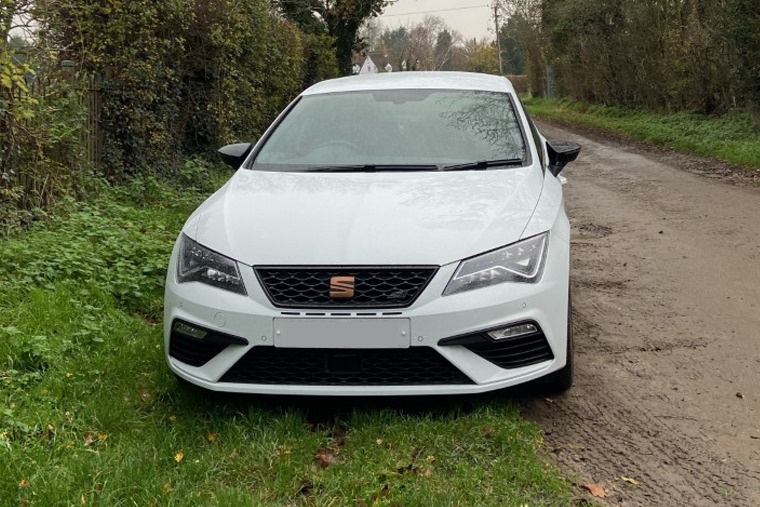 A self-confessed petrolhead, Josh was hooked when looking in the market for his first high-performance hot hatch. This is not the first time Josh has leased, and not the first time he's secured an envious deal from the car leasing experts – Leasing.com. You could say he's a bit of an expert himself.
"I found that leasing was not only the most affordable but also the best way to attain a brand new vehicle."
"I always wondered how some of my family friends could have access to brand new vehicles with relatively small deposits and monthly payments, I was super curious and found out more about Personal Contract Hire, also known as leasing."
Case study: Racing driver Charlie Martin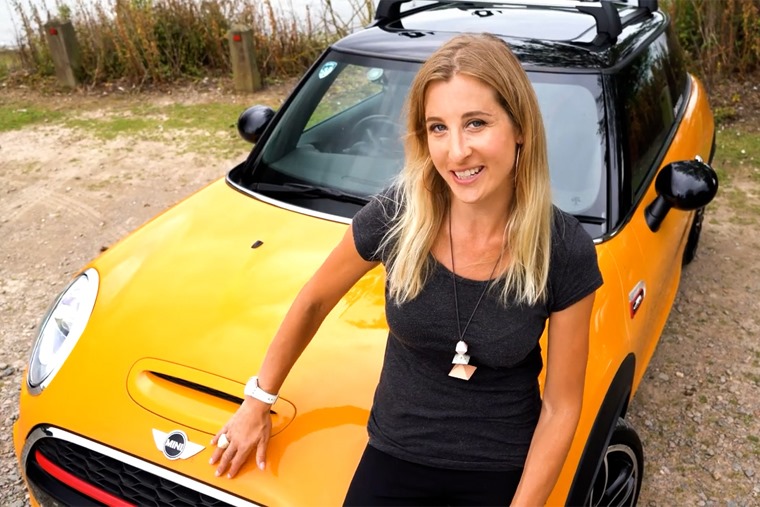 Trailblazing transgender racing driver Charlie had enough of forking out for repairs on used cars, being messed around by buyers and being involved in a few scary demo drives – this is why she said goodbye to buying and ordered her Mini John Copper Works through Leasing.com.
All I need to do is insure it, put fuel in it and enjoy it.
"One of the best things is that it comes brand new with all of the options I wanted. Like a panoramic sunroof, rails to carry my surfboard, heated seats and of course metallic paint.
"Car ownership vs car usership? I know which one I'd choose. That's why I've said goodbye to buying."
Case study: University student Thomas Kilpin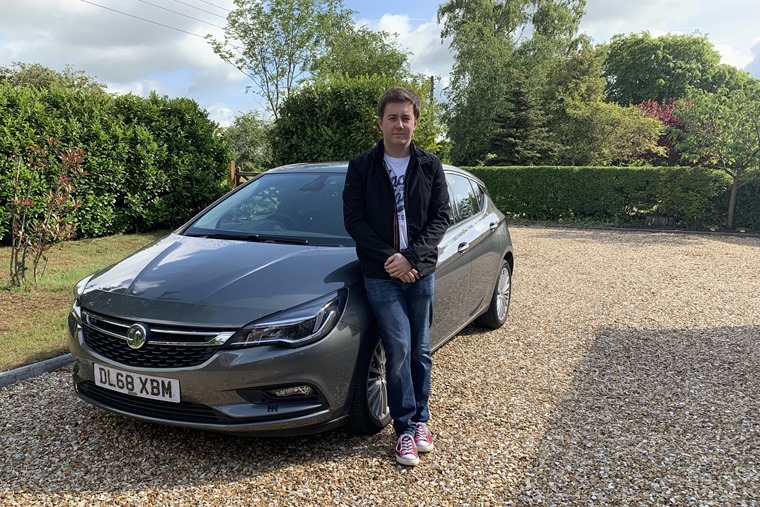 Tom looked at several forms of finance and visited local dealers before settling on a deal advertised via Leasing.com. He said: "I began by looking at both prices for PCP and contract hire. I was surprised to find my car at the price it was on Leasing.com.
I upgraded due to the increasing running costs of keeping an older car on the road.
"I needed something I wouldn't have to worry about, something I could feel confident would never let me down, and the backup of the manufacturer warranty on a new car put my mind further at rest."
Tom got his Vauxhall Astra 1.6T Elite Nav 200 delivered to his door and it's safe to say he hasn't looked back since. "I'll certainly be using Leasing.com again. The website is super simple, the staff helpful and you can find the most competitive deals as you can compare offers from hundreds of different places."
Case study: Millennial Matt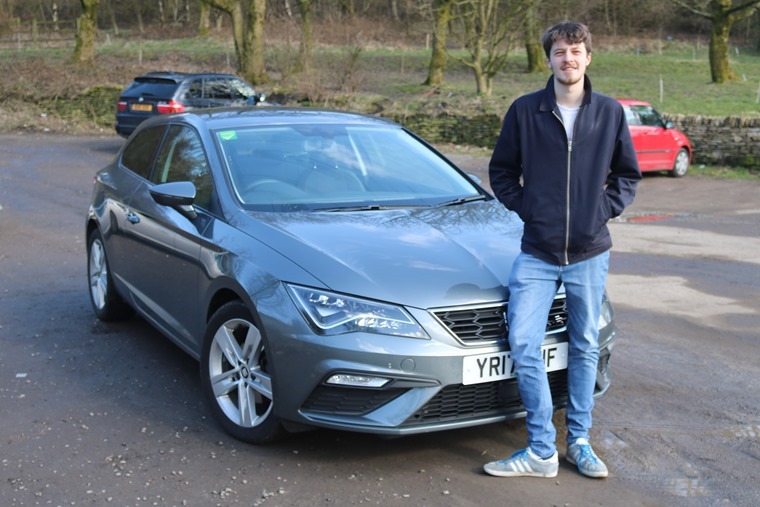 Matt was faced with another big MOT bill and realised it was time for something new. Having become accustomed to Netflix-style pay monthly services, millennials generally want access to products and services but are less interested in ownership, this is why leasing was so appealing to him.
"At first I considered going for another second-hand car from one of the big car supermarkets, but I decided I'd had enough of the breakdowns and unexpected repair bills that come with older cars.
I like the fact you can choose a deal in your own time on Leasing.com .. cheaper than any PCP deal.
After comparing deals on Leasing.com, he found a package he liked on a Seat Leon in sporty FR guise for £189 per month. Two weeks later, Matt took delivery of his new Leon that was delivered straight to his front door.
"If you've no plan to keep the car long-term and like changing every few years, I realised there's no reason you wouldn't lease. The monthly rate I'm paying is cheaper than any PCP deal I could find, and I don't need to worry about road tax because that's all included too."
Case study: Leasing made more sense than PCP for Jill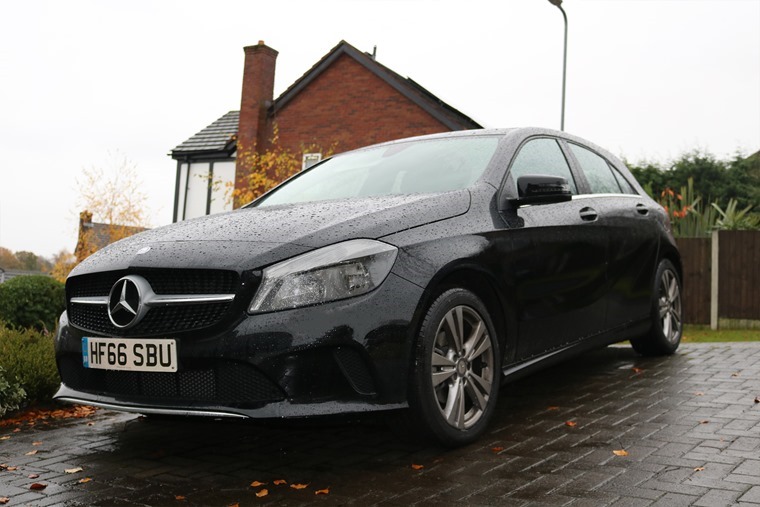 When Jill Jenkins' PCP deal on her Toyota Yaris came to an end, she had to decide what to do – hand the car back and find a new deal, or pay the final balloon payment to take outright ownership.
After weighing up her options, Mrs Jenkins decided that a lease deal might be a better bet than taking out another PCP arrangement.
A friend told me about Leasing.com and the way it works, and I thought I'd give it a go.
A year down the line, does Mrs Jenkins still think opting to lease was the best option? "Considering I was paying almost £150 per month for my three-year old Yaris, it's fantastic that for marginally more I can drive a much newer, more comfortable Mercedes. I just wish I had done it sooner."
"I really like the A-Class, but the two-year contract will enable me to get another new one more easily than a PCP, or if I fancy a change, perhaps something completely different from a different manufacturer. The choice is mine."
Case study: Mum Kathryn was better off leasing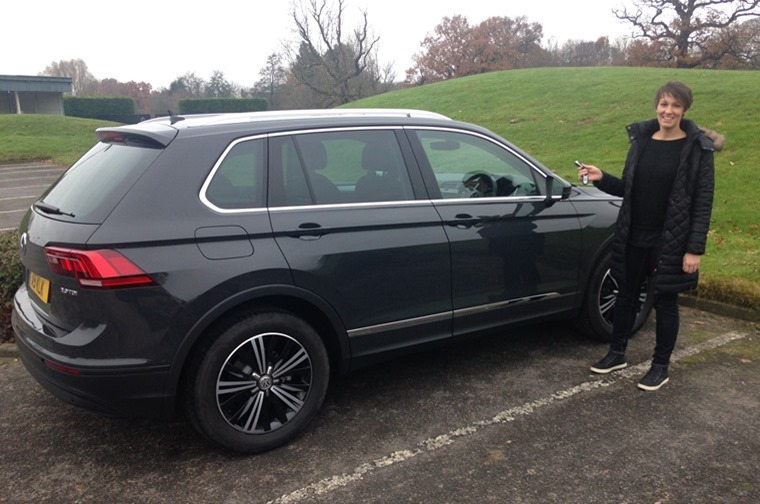 Having financed her previous car, a Nissan Qashqai, with a personal contract purchase (PCP) agreement via her local dealership, when she came towards the end of the contract she realised she didn't want to keep the car.
"We'd lost so much money on the Qashqai it didn't make any sense to walk away from the car and then do the same thing over again." Kathryn eventually took a loan out to pay off the balloon payment before then selling the car onto a friend just to have it off her hands.
If you're going to change your car often, like we do, it makes the most sense to lease. Our current car will only cost us £6,000 over two years, significantly less than our previous PCP deal.
Mrs Barwick found a lease deal on a Volkswagen Tiguan SE Nav 2.0 TDI, advertised via Leasing.com. The two-year deal meant for a fixed monthly cost she could lease a brand-new car at a much lower monthly cost and hand it back at the end without any hassle. "When searching for a lease deal online, you're in charge. You pick the car. You choose the deal. We found a 24-month contract, with nine months up front, and 8,000 annual mileage allowance was the ideal rental profile for us."
New to leasing?
Whether it's your first-time car leasing or you've leased before, understanding how car leasing works can help you secure your ideal car for less. Have a read of our expert guides and leasing advice all under one roof by hitting the link below.