Cupra Born revealed: What you need to know
Say hello to the Cupra Born – the new hot hatch with up to 335 miles of range from the Spanish sub-brand of Seat.
Designed to be a sporty alternative to its sister car, the Volkswagen ID.3, here's what you need to know.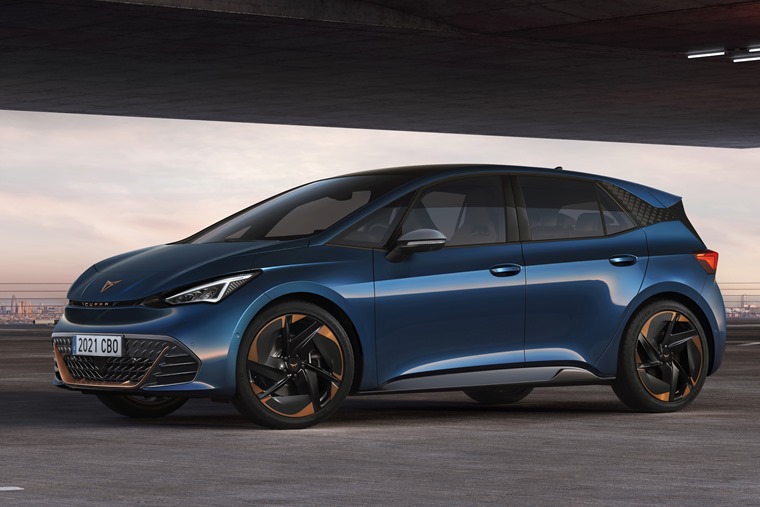 Cupra Born styling
The all-electric Born shares its platform with the VW ID.3 – something quite evident in the way it looks too. The front end is much sharper and sportier than the ID.3 though, although from the side the silhouette is unmistakably similar.
The Cupra Born actually retains a load of interesting details from the original concept, including that unique texture-effect C-pillar (the bit between the rear door and the boot) that gives the appearance of a floating roofline.
All models will get LED headlights, large alloy wheels and large grille at the front. Some models will also get bronze-colour trim – a feature we've seen on other Cupra models.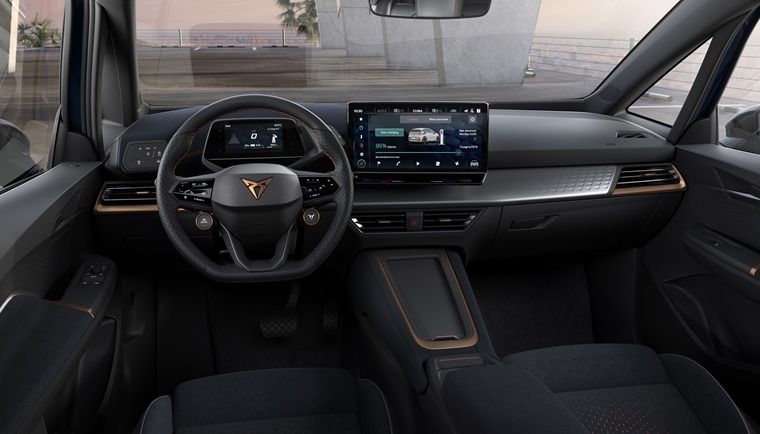 Cupra Born interior and tech
The Cupra Born gets the same tech offered in the ID.3 too. That means there's an uncannily similar infotainment system. However, the screen is actually larger than the Volkswagen's at 12in rather than 10in.
You control most of the car's functions via this central driver-orientated screen, while digital displays ahead of the driver replace analogue dials. You'll also find touch-sensitive controls for the climate control too.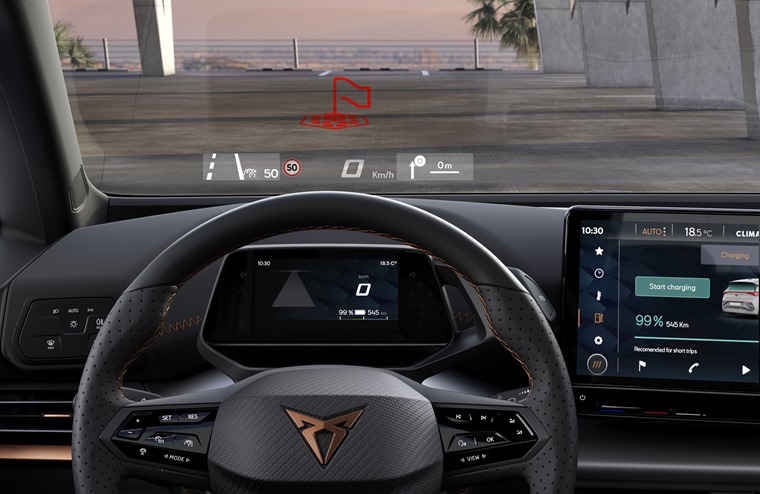 Cupra is offering a range of recycled materials in the cabin, including leather-free upholstery made from plastic collected from the ocean floor. Dinamica is also used, and comes from old clothing.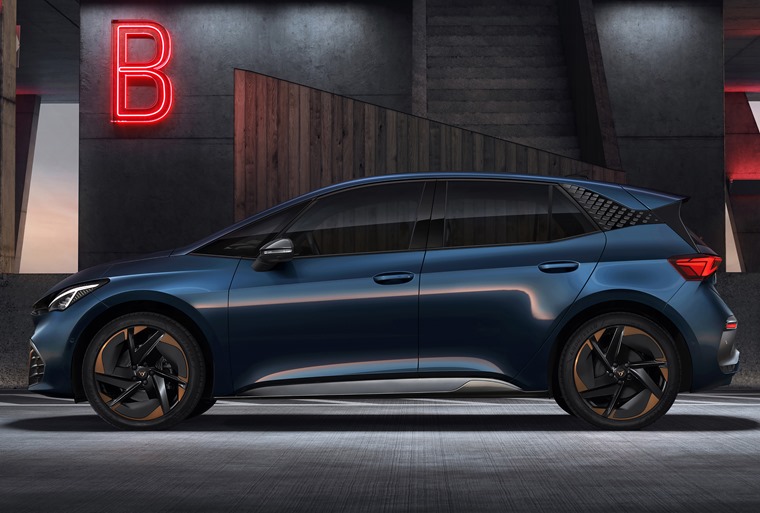 Cupra Born drivetrains
Again, the Cupra Born shares lots of its drivetrain bits with the ID.3. That means the entry-level version gets a 45kWh battery pack combined with a 150hp electric motor – enough to give it a sub-nine second 0-62mph time and a range of 211 miles.
A 58kWh version is also available, which utiliises a more potent 200hp motor. This drops the 0-62mph time to 7.3 seconds and ups range to 260 miles. An e-Boost function can also temporarily up the power to 230hp.
The most potent version uses a 77kWh battery pack, which offers a o-62mph time of 6.6 seconds and up to 335 miles of range. Whichever you pick, you'll get 310Nm and rear-wheel drive.
It's thought an all-wheel drive version will launch after the car's debut though.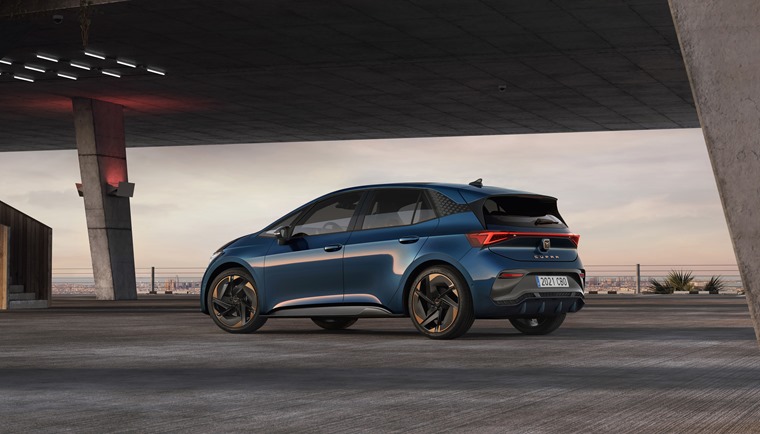 Cupra Born prices and leasing plans
Lots of details are still under wraps, although we reckon it'll get a list price of around £37,000 when it arrives in the UK later this year. More expensive ones will likely cost more than £40,000 – in line with the ID.3's pricing.
We'll bring you further details and leasing rates as soon as the Born becomes available.