Mazda MX-30: Electric SUV revealed at Tokyo Motor Show
A car with a battery, not a battery with wheels, that's how Mazda summed up it all-new MX-30 EV. Revealed at the Tokyo Motor Show, the SUEV gets a range of 125 miles from its 35.5kWh battery capacity.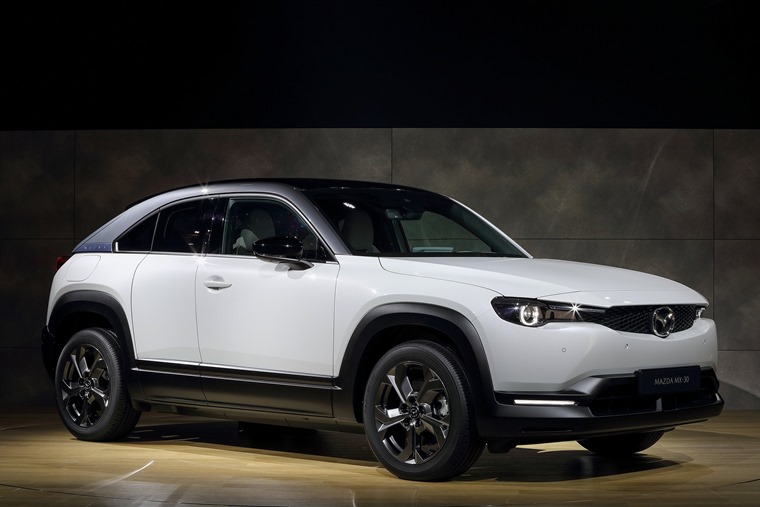 With its unique interior and exterior design, the MX-30 hopes to live up to its MX prefix by also offering great driving dynamics. By integrating the battery rigidly into the vehicle body structure it enhances the overall body stiffness and provides excellent response to the driver's input.
In addition, Mazda have created an EV sound system which is synchronised to the motor torque and responds to frequency and pressure, so the faster you go the more noise you will hear. This has been developed in response to the importance of sound to a drivers' perception of torque and speed.
The all-new #MazdaMX30 EV gets unique freestyle doors, sustainable cabin materials and has a right-size, lightweight battery returning a 124-mile range. UK ETA: Early 2021. #TMS2019 #MazdaElectric pic.twitter.com/09AUYCjEMi

— Mazda UK (@Mazda_UK) October 23, 2019
The design of the MX-30 is similar to the new CX-30 SUV, albeit with flourishes we've come to expect from an electric vehicle such as a closed off grille. One unique touch it brings to the segment are reverse-hinged rear doors which it borrows from the former RX-8 sports car. This gives the vehicle a distinctive and elegant cabin silhouette.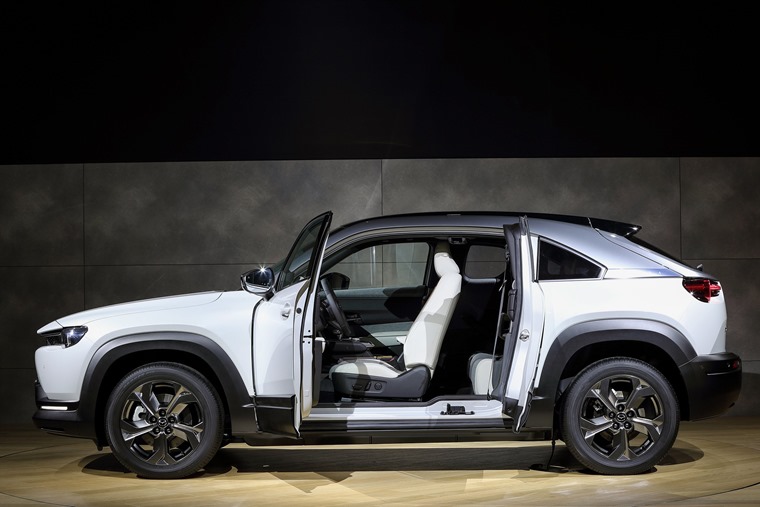 Mazda's Kodo design flows into the interior of the vehicle too, with a floating infotainment unit on the dashboard as well as raised centre column which gives access to climate control and drive modes. Mazda will also introduce eco-friendly materials to replace real leather, while environmentally sourced cork features in the floating centre console to provide additional storage space.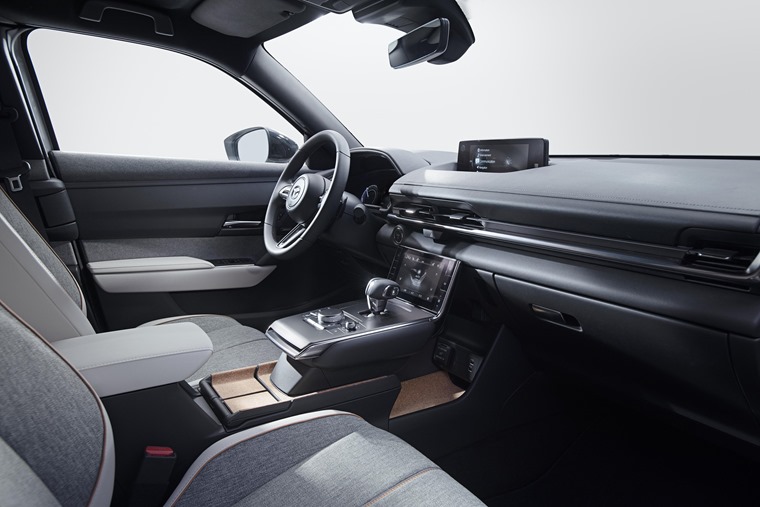 Commenting on the premiere of the Mazda MX-30, which will arrive in the UK in early 2021, Yasuhiro Aoyama, president & CEO of Mazda Motor Europe, said: "Many of the media who have driven our test vehicle have said it is one of the few electric cars they have driven with the positive characteristics of a regular car.
"Delivering driving pleasure is at the heart of every Mazda we design and that will be no different in our electric car."