Nissan Juke gains new hybrid drivetrain
The Nissan Juke is set to gain an all-new hybrid drivetrain, which aims to boost the efficiency and performance of the popular crossover.
Here's what you need to know.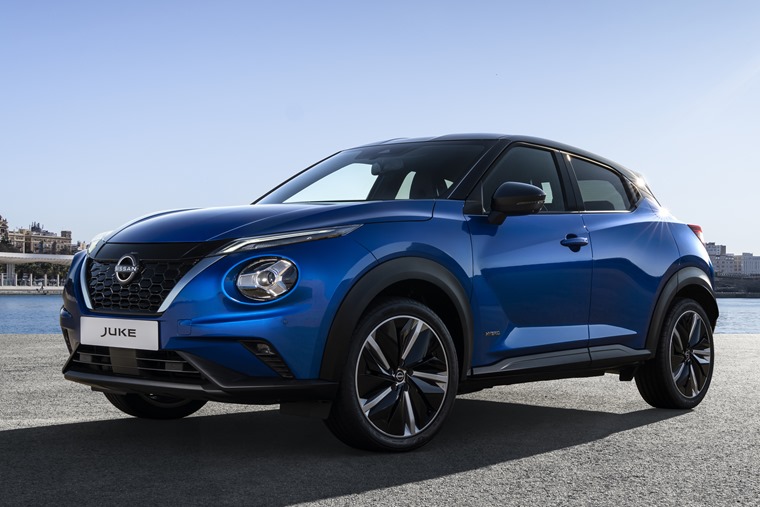 Nissan Juke 2022 exterior
The latest Juke is still quite a new model, so changes on the outside are minimal. However, the new hybrid model has received a number of tweaks to improve its aerodynamics. Fresh sets of 17in and 19in alloy wheels will also be offered.
Up front there's a new bumper, while the rear spoiler has been adapted to reduce drag. You'll also find the latest Nissan insignia on the grille and rear, while hybrid models will be marked out by new badging.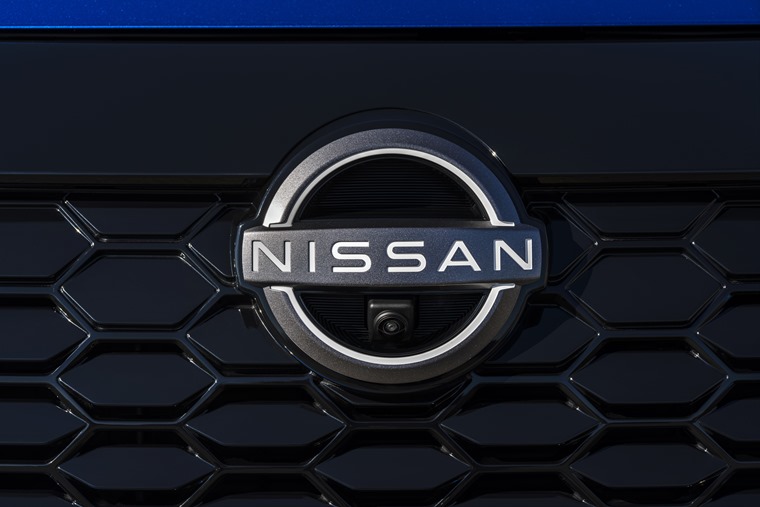 Nissan Juke 2022 interior
The interior remains unchanged, bar a new dashboard that incorporates a new power gauge that displays the amount of regenerative charge being used, as well as indicating the battery's state of charge.
Due to the hybrid tech, boot space has also been reduced by 68 litres, meaning the hybrid model has a luggage capacity of 354 litres.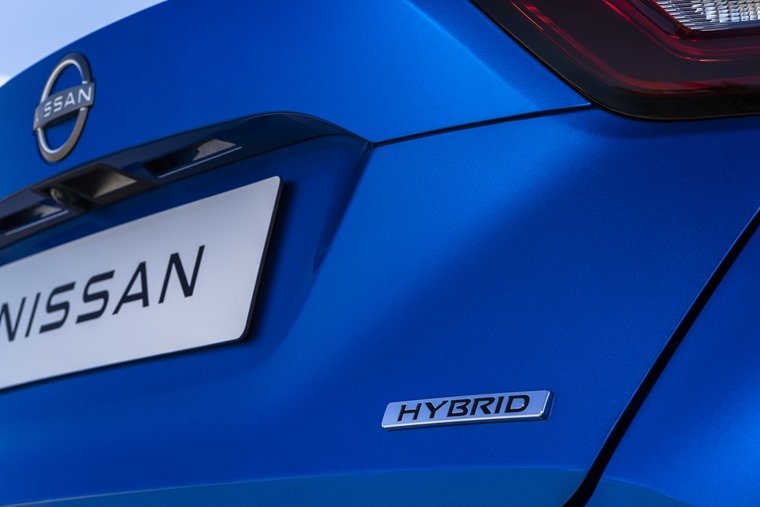 Nissan Juke 2022 drivetrain
The new model uses a 1.6-litre petrol engine and an electric motor to offer a combined power output of 145hp. The model uses a 15kW starter-generator motor and a 1.2kWh battery.
This results in a fully electric capability, with the car able to start up without the use of the petrol engine. Economy figures stand at 54mpg, with CO2 standing at 118g/km.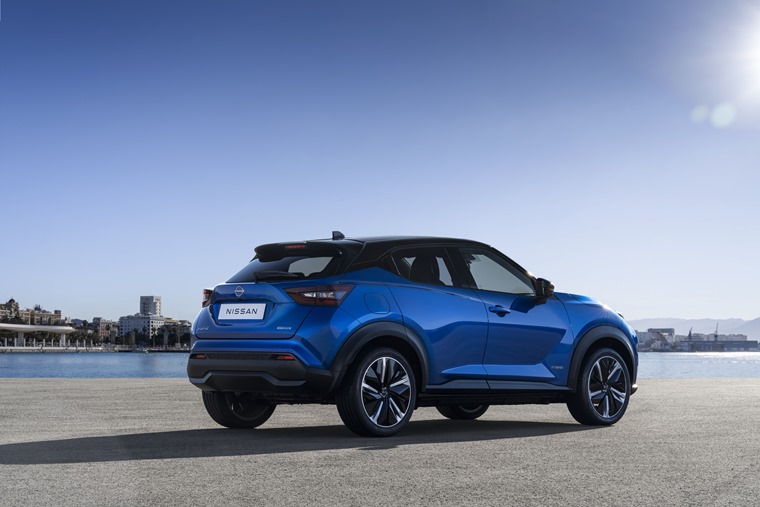 Nissan Juke 2022 release date and prices
Full specs and prices are yet to be revealed, but Nissan says deliveries for the new Hybrid will commence in the summer. We reckon list prices will start between £20,000 and £25,000.
We'll bring you leasing plans as soon as they are available, but in the meantime you can check out leasing plans on the current model by hitting the button below.