Nissan Leaf: What's new for 2021?
The popular Nissan Leaf EV has been updated for 2021, with changes focused around tech, driver assistance systems and new safety system.
List prices, leasing plans and specifications remain the same as before, but here's what you need to know about the changes.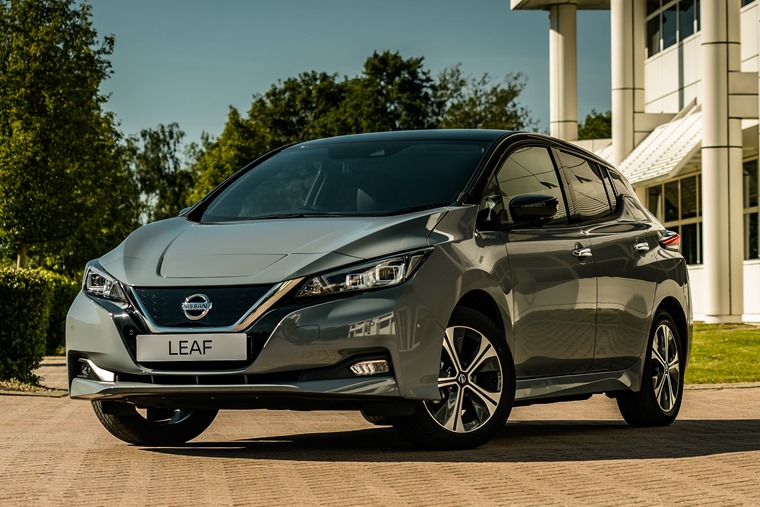 Nissan Leaf "Canto" sound alert
The headline change for the 2021 Leaf is the addition of "Canto". It's Nissan's word for its new pedestrian safety system, made possible thanks to a specially engineered soundtrack that will now be standard on all Nissan's EVs.
The noise has been specifically created to give pedestrians a warning that a vehicle is present. Combustion-engined cars don't have to worry about this, but EVs travelling at low speed are often completely silent.
"Canto" automatically operates at speeds up to 18mph, with the sound depending on whether the driver brakes, reverses or accelerates.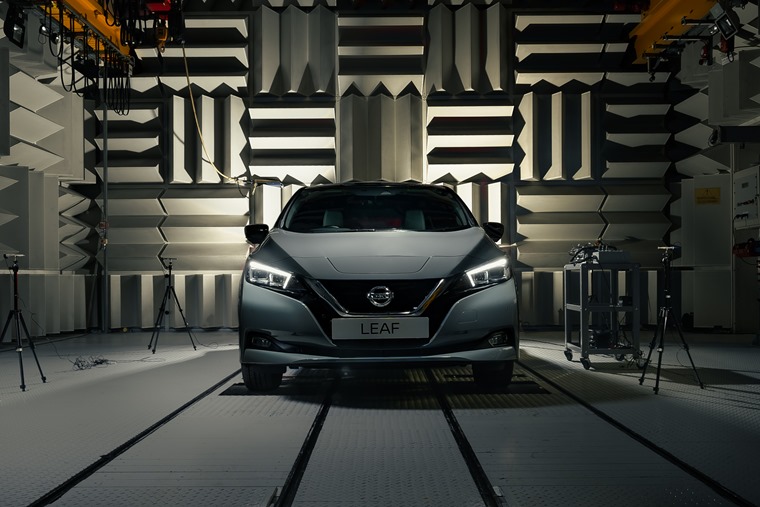 Nissan Leaf blind spot intervention system
As well as the new noise, the Leaf's safety features now get a blind spot intervention system as standard. This monitors the moving traffic around the car and, if necessary, can steer the car back into lane if the driver hasn't spotted a vehicle in their blind spot.
Nissan Leaf trim levels
Aside from the safety advancements, trim levels and prices remain unchanged. The Acenta model is priced from £25,995 and features climate control, automatic wipers, 16in alloy wheels and an 8in infotainment touchscreen. It is compatible with both Apple CarPlay and Android Auto.
Moving up the range is the N-Connecta, priced from £27,995. This gets larger 17in alloy wheels, heated seats, leather upholstery and a reversing camera.
At the top of the range you'll find the Tekna trim. Priced from £29,995, it adds Nissan's Pro Pilot semi-autonomous driving aids, an upgraded Bose sound system, LED fog lights with a special cornering function and a full leather-suede interior.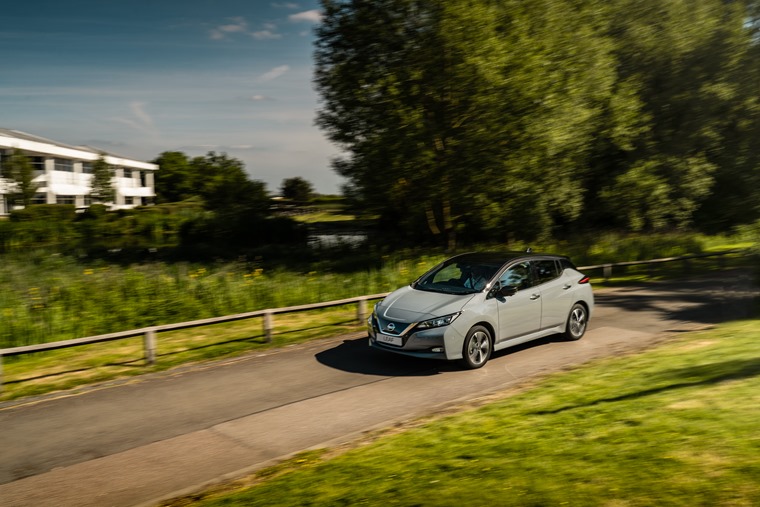 Nissan Leaf drivetrains
Two options are on offer: a 40kWh battery pack and 150hp electric motor, or a 62kWh battery pack and 218hp electric motor. The former offers a range of up to 168 miles and supports rapid charging. This means you can recoup 80% of charge in an hour.
The more potent battery adds power and performance; it can manage up to 239 miles between charges and gets from zero to 62mph in 6.9 seconds. Like the lower-powered option, it supports rapid charging of up to 50kW DC.
Nissan Leaf release date
The updated Nissan Leaf is available to order now. You can check out leasing plans via the button below. Alternatively, here's five reasons why you should consider leasing a Nissan Leaf in 2021.