Top five SUVs for less than £250 per month
If you're looking for a new family car, then chances are you've a few SUVs on your list. They make up one of the fastest growing segments of the new car market. Why?
Well they're often more practical than smaller family hatchbacks thanks to their raised ride height, larger loading areas and roomier cabins. However, lots of them are comparable with their smaller siblings when it comes to price. But which are the best five on offer if you've £250 per month to spend?
Here's what's on offer for that kind of money…
Nissan Qashqai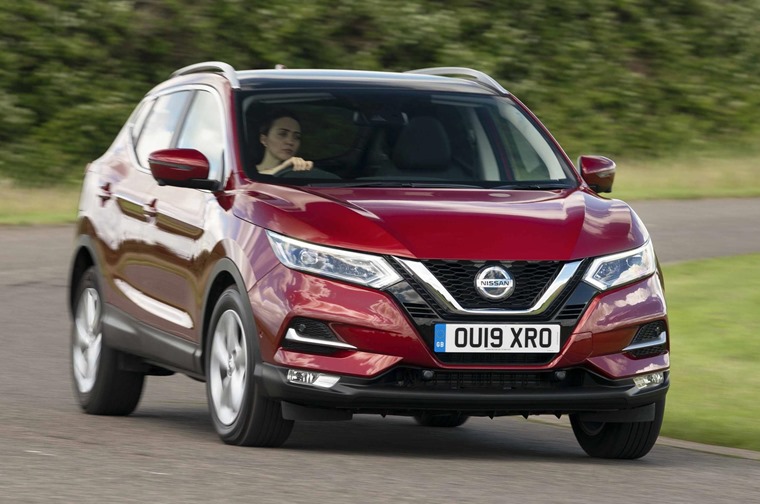 The Nissan Qashqai is the car that really brought the crossover segment into the public eye. A consistently popular lease, it's well-built and comes with tonnes of kit and has been a family favourite since the original launched back in 2008.
For £250 per month you can expect to get a well-specified N-Connecta-trimmed model, which includes a 360-degree surround-view camera, parking sensors and satnav as standard. If you like the look of the Qashqai but need a bit more space, it's worth noting the X-Trail is also available within our £250 per month budget too.
Compare all Qashqai lease deals under £250 per month
Range Rover Evoque
Replacing something that has seen the levels of success that the Range Rover Evoque has is tricky, which is why it initially appears that Land Rover has played things safe. Very safe. Is it another big win for Jaguar Land Rover? More practical, more capable and every bit as stylish as before, it certainly seems that way.
The new model is as quiet, refined and luxurious as anything else in the Range Rover range - and that includes models costing well into six figures. In other words, it's difficult to make a case against the car.
Compare all Evoque lease deals under £250 per month
Kia Sportage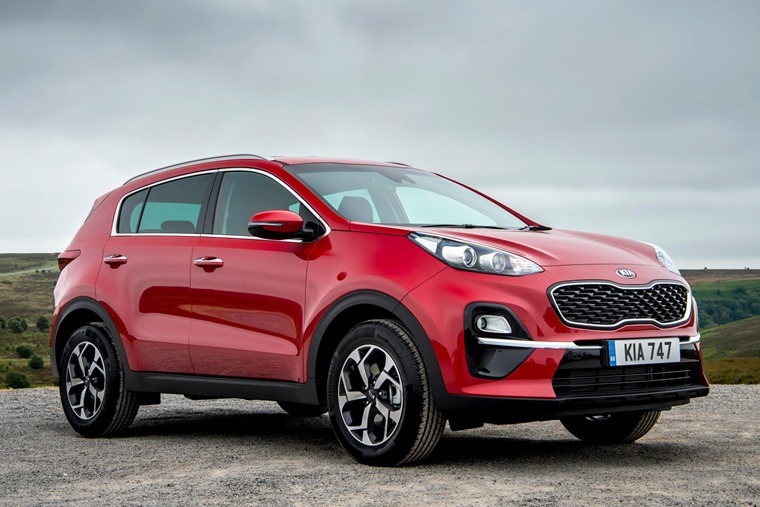 Though it might have fallen out of favour in recent years compared to some models on this list, the Kia Sportage remains a popular choice.
Revised last year to keep it in line with the competition, the Sportage has erred slightly away from the crossover look and features a more sporty exterior and interior design. On top of this, new safety and infotainment technologies and a revised powertrain line-up are the other big changes.
Most of the models under £250 feature the 1.6 CRDi engine with 48V diesel mild-hybrid powertrain. This can provide the diesel engine with an extra 10kW of power and should result in up to a 4% reduction in C02 emissions (WLTP) when used with a manual gearbox.
Compare all Sportage lease deals under £250 per month
Volkswagen Tiguan
The VW Tiguan offers drivers practicality, ease and comfort – all things that lessees gravitate towards. Add in the fact that it handles like a conventional hatchback and you begin to see why it has become one of our most popular leases this year.
Spacious and practical, it's the premium classiness on offer that just puts the Tiguan ahead of its more economical rivals. At under £250 p/m, it's an absolute steal.
Compare all Tiguan lease deals under £250 per month
Mercedes-Benz GLA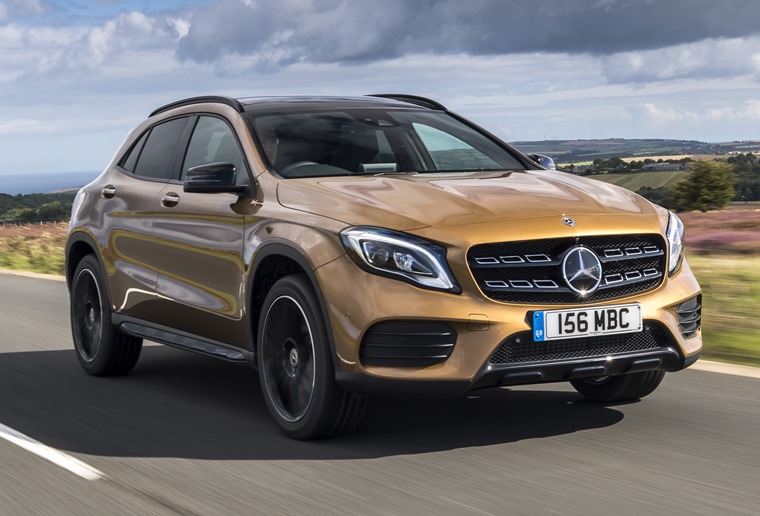 Didn't think £250 could get you an SUV with a premium badge? The Mercedes-Benz GLA proves otherwise. As the number one lease in February, there's a lot of appeal apart from just the badge. It gets one of the classiest interiors in the segment, with faux-leather and smartphone connectivity options as standard across the range, and even the entry-level SE gets large 17in alloy wheels to match the chunky looks.
Add to that its 'A-Class on steroids' appearance, similar performance stats and soft suspension, and it's easy to see why it is one of the most popular lease cars in 2019.
Compare all GLA lease deals under £250 per month