The top five alternatives to the Audi A1 2023
The Audi A1 is one of the most popular hatchbacks on Leasing.com. It truly shines in its top-tier configuration, featuring oversized alloy wheels and a captivating two-tone paint finish. The extensive range of personalization choices is highly sought-after.
Whilst it's a luxury compact car, it's not the only commendable choice on the market in 2023. We take a look at some of the top alternatives that have taken the leasing market by storm this year.


Vauxhall Corsa      



Embark on a Vauxhall Corsa lease opportunity, granting you access to the current favourite among new cars in the UK. The latest iteration of this supermini, adorned with a collection of accolades, presents a more captivating appearance, boasts enhanced engine efficiency, and sheds 10% of its weight for improved performance and handling. Furthermore, it offers a roomier boot for increased practicality and a thoughtfully designed cabin layout.
What truly sets it apart is the driving experience, thanks in part to the 108kg weight reduction. The engines are crafted from lightweight aluminium, including the bonnet, and even the seats sport a fresh, lighter design. Particularly noteworthy is the performance of the petrol variants, with an excellent suspension setup that instills confidence when navigating corners and ensures a comfortable journey at higher speeds on straightaways. Notably, the SRi models excel in twisty road conditions.
Compare Vauxhall Corsa lease deals
Ford Fiesta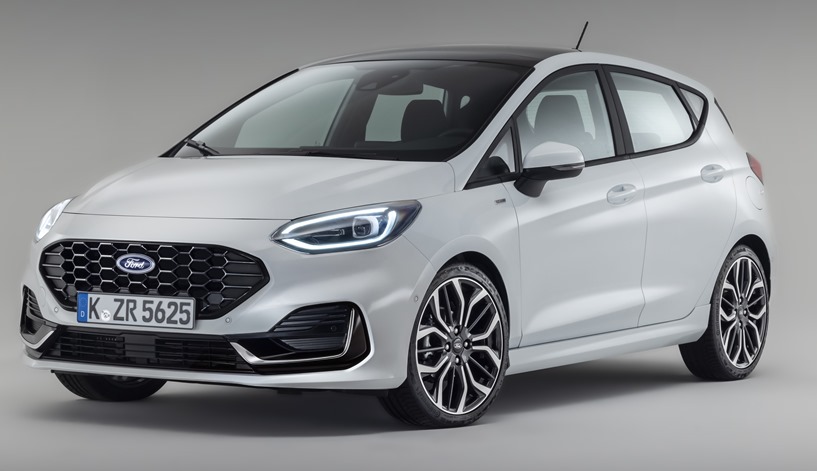 Earning commendable ratings in comparison to its competitors from various UK media outlets, the Fiesta garners widespread acclaim for its agile handling, excellent value, and an extensive array of model options. It not only enjoys unrivaled popularity in the UK's new car market but also ranks as one of the top-performing cars in its category.
The Ford Fiesta offers both three-door and five-door body styles, with the 1.0-liter three-cylinder petrol turbo engine emerging as the favoured choice, blending fuel efficiency with spirited performance.
Compare Ford Fiesta lease deals
BMW 1 Series       



While some enthusiasts may express nostalgia for the previous rear-wheel-drive setup, the transition to a front-wheel-drive configuration has resonated positively with the general consumer base due to improved practicality and efficiency. Notably, the third-generation model is exclusively available as a five-door hatchback, with the discontinuation of the three-door variant.
Distinguished by an extensive array of cutting-edge technologies, the BMW 1 Series is renowned for its solid construction and provides a comfortable driving environment.
Compare BMW 1 Series lease deals
Volkswagen Polo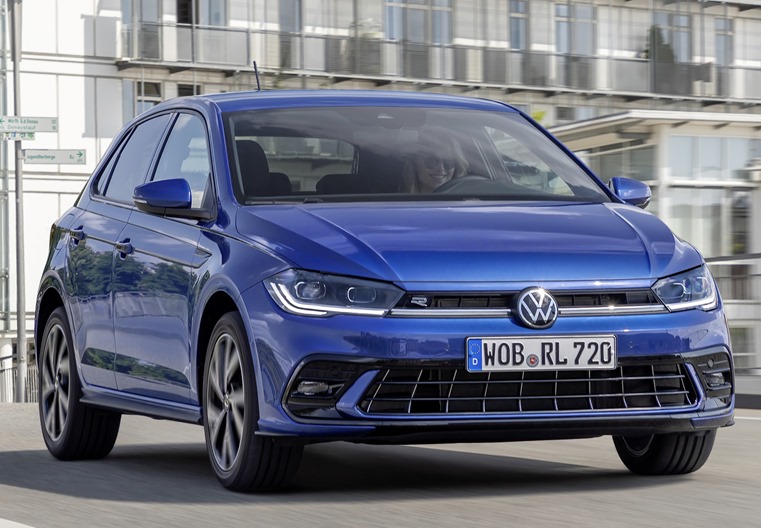 If you're in the market for a compact hatchback, it's highly likely that adding a Volkswagen Polo lease to your shortlist is a sensible move. This current iteration marks the sixth generation of a longstanding model and successfully builds upon the strengths of its predecessors. Notably, the three-door variant is no longer in production, making the five-door hatchback the more prevalent choice.
In true Volkswagen fashion, the Polo displays comfort, aesthetics, and robust craftsmanship. It incorporates a wealth of advanced technology, setting it apart from other superminis, including the optional digital dashboard. It essentially embodies a compact version of the Golf, boasting a level of refinement that elevates it above its competitors. An upscale Polo, equipped with the finest in-car technology and an automatic gearbox, exudes the same level of sophistication as its larger sibling, dispelling the notion that small cars must compromise on refinement.
Cupra Leon        



An enticing blend of style, speed, exhilarating driving dynamics, and an abundance of features awaits those considering a Cupra Leon lease. Stepping into the world of hot hatches, the Cupra Leon beckons you with open arms. While it shares its mechanical underpinnings with the VW Golf GTI Clubsport, many enthusiasts argue that it delivers a more honed and engaging driving experience. Cupra's engineers have meticulously fine-tuned this model to strike the perfect balance between precise handling and comfortable ride quality, ensuring that it remains a practical and enjoyable daily driver.
Under the hood, you'll find the same 2.0-liter turbocharged four-cylinder petrol engine and a seven-speed dual-clutch automatic gearbox, but with the added advantage of an even more extensive list of standard equipment.
Compare Cupra Leon lease deals
Can't see what you're looking for?
If you're in the market for something like the Audi A1, but still don't know what your options are, you can always check out our new Find my dream car tool. Alternatively, you can compare all Hatchback by hitting the link below.