Top five alternatives to the Volkswagen Tiguan
The Volkswagen Tiguan is one of the most popular vehicles on Leasing.com. It offers fantastic value when you consider its practicality, quality and wide range of drivetrains.
With up to 700 litres of boot space, impressive infotainment system and excellent efficiency, it makes a fantastic family vehicle or company car. But it's far from the only laudable choice in 2023.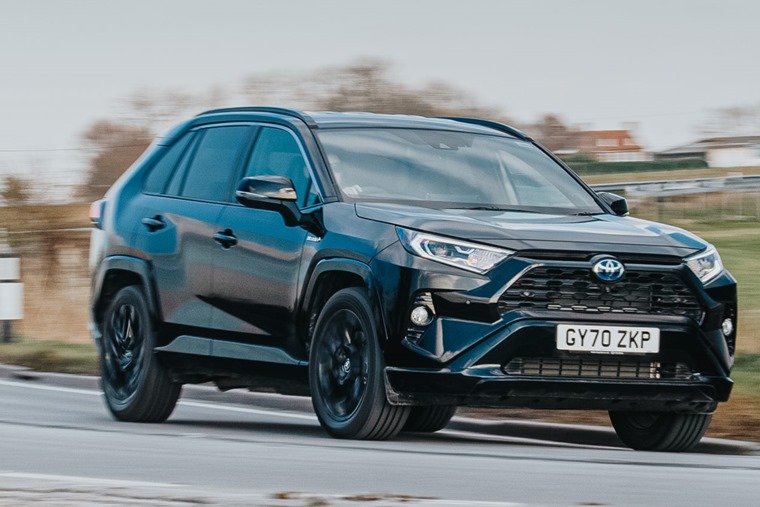 We decided to have a look at some of the key Tiguan alternatives that are taking the leasing market by storm this year.
Kia Sportage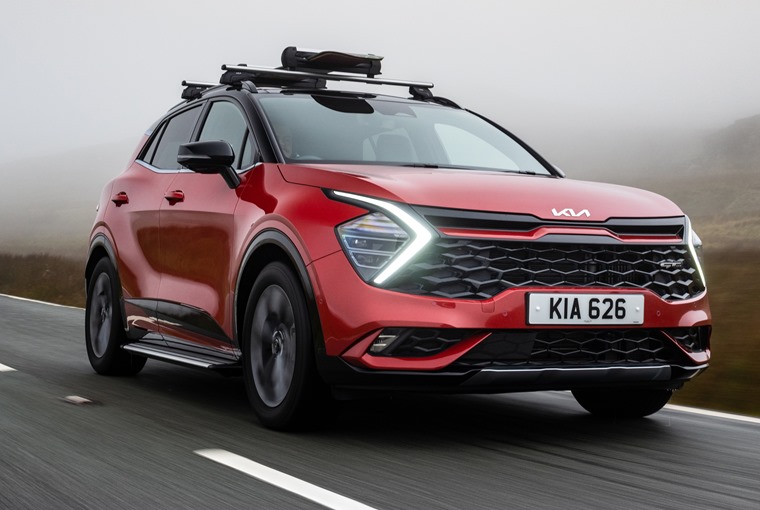 The Kia Sportage is one of the few family crossovers that can compete with the Tiguan on both quality and price. In fact, it's little wonder that it was the third most popular lease car in 2022. The stunning styling takes inspiration from larger Kia models like the EV6, and the interior tech is more comprehensive than the Tiguan too courtesy of an excellent infotainment system and digital driver display that spans the dashboard.
Whichever trim level you opt for, you'll be able to choose from a range of mild-hybrid petrol and diesel models, as well as an impressive plug-in hybrid model capable of up to 43 miles using electric power alone – perfect for keeping costs and emissions to a minimum when you're doing the school run.
Compare Kia Sportage lease deals
Honda CR-V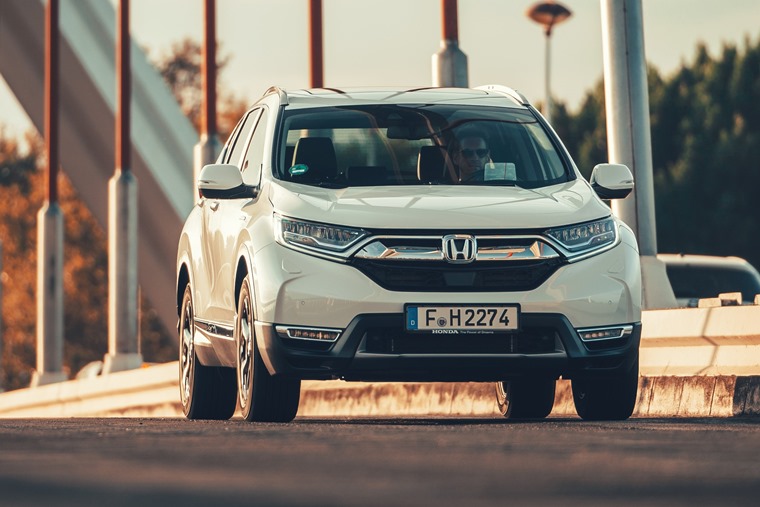 The Honda CR-V is an impressive all-round package if you're after a large family crossover that has a premium feel. Unlike the standard Tiguan, it's also a seven seater – great for family day trips. A host of trim levels are available, with all models featuring a high specification including an excellent infotainment system and a raft of advanced safety features.
The latest models all get a full hybrid drivetrain too. Combined with the standard CVT automatic gearbox, it makes for a seriously relaxing driving experience – particularly in traffic and around town. The only detractor is that its hybrid system takes up some boot space – it gets 497 litres of capacity, which is down on the Tiguan and many other rivals.
Compare Honda CR-V lease deals
Mercedes GLB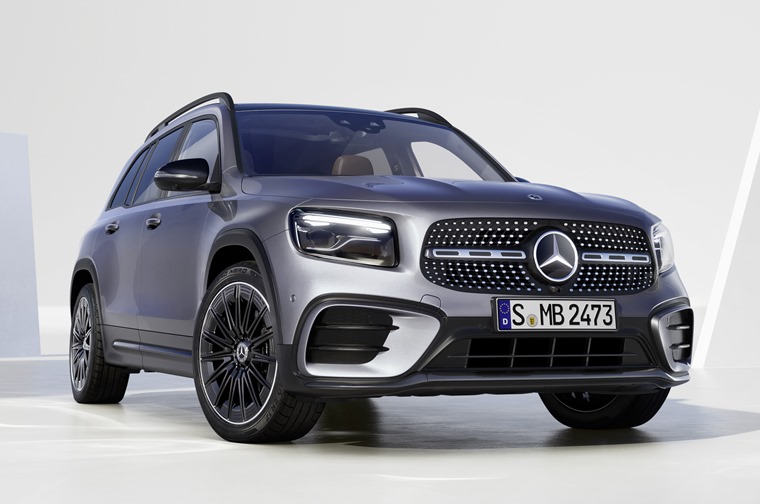 Ok, we'll admit that leasing a Mercedes-Benz GLB will be a little more costly than a Tiguan. But it offers all the Volkswagen's practicality and wraps it up in a seriously premium package. Comfort and refinement are top priorities, and the GLB borrows infotainment tech from larger Mercedes models. A host of mild-hybrid petrol and diesel options are available, and all models feature an automatic gearbox.
The stunning twin-screen set-up MBUX system wouldn't look out of place in an S Class, and everything else about the interior is top notch too. Interestingly, the GLB can also be specified as a seven seater, so if you're in the market for a truly practical vehicle, it scores well on that front too.
Compare Mercedes GLB lease deals
Hyundai Ioniq 5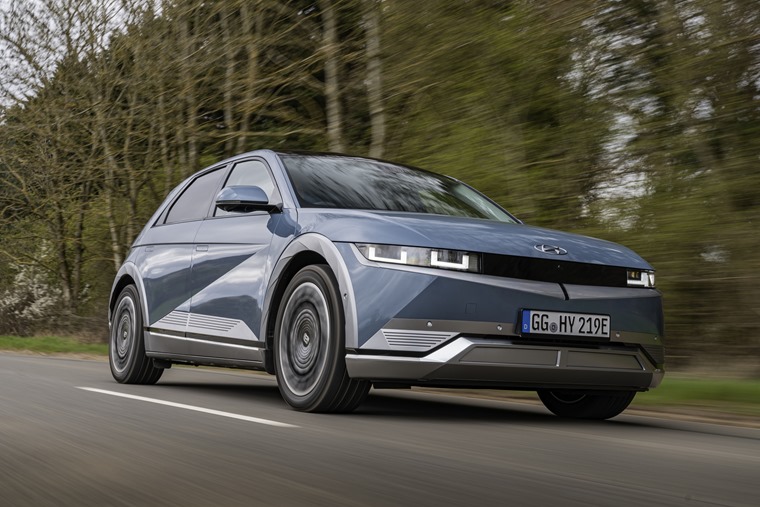 The Hyundai Ioniq 5 might seem a bit of a left-field choice compared to the Tiguan, but a closer look reveals that it's more similar than things first seem. For starters, as an all-electric vehicle it offers one of the best ranges – depending on the exact spec you choose, you'll get up to 315 miles of range between recharges, which should meet most peoples' needs.
The next big attraction is the looks. The Ioniq 5 has styling like nothing else, and really helps you stand out from the crowd in a market that's brimming with SUVs and crossovers. The electric drivetrain also brings with it performance that few Tiguan options can match – the AWD model can get from 0-62mph in just 5.1 seconds.
Compare Hyundai Ioniq 5 lease deals
Toyota RAV4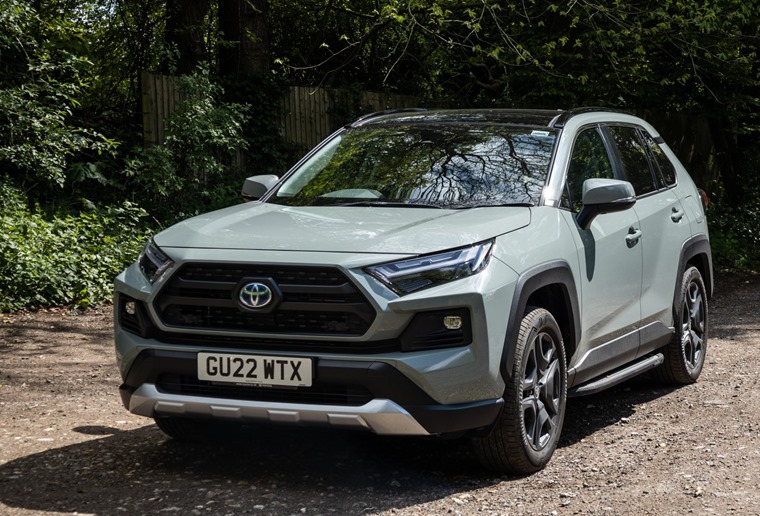 The Toyota RAV4 is a tempting proposition if you require a large, family SUV. It's a little larger than the Tiguan, making it a fantastic alternative if you value space. The interior is typically well-made in the best Toyota tradition, and it now features an updated infotainment system compatible with Android Auto and Apple CarPlay.
The drivetrain is a clever hybrid system, featuring a potent 2.4-litre petrol engine and small electric motor. The result is a really relaxing driving experience, with all models featuring an automatic gearbox too. The resulting efficiency is impressive too, with around 50mpg easily attainable whether you're around town or on a longer run.
Compare Toyota RAV4 lease deals
Can't see anything you like?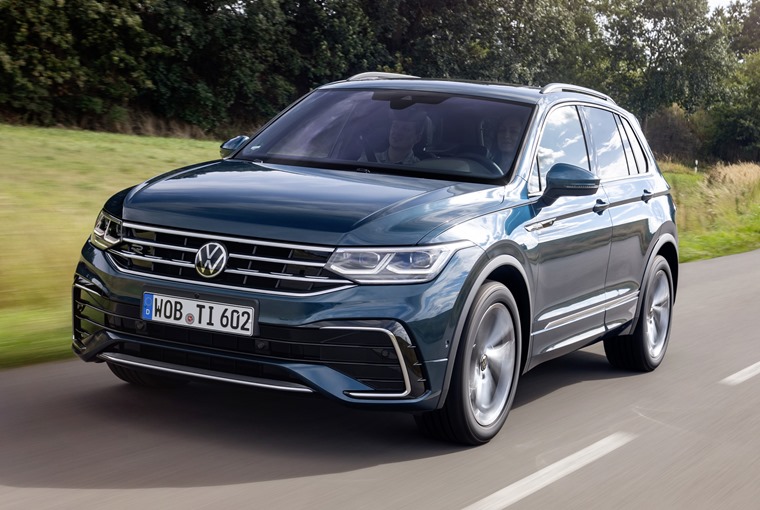 If you're in the market for something like the Tiguan, but still don't know what your options are, you can always check out our new Find my dream car tool. Alternatively, you can compare all SUV and crossovers by hitting the link below. ]