The best EVs for range 2023 | Top 10 RANKED
EVs have come a long way in recent years. Just a few short years ago, even the best EVs had a range of somewhere between 100 and 200 miles. However, there are now dozens of cars that can exceed 200 and even 300 miles without having to plug it in.
Increasing battery range has also made EVs significantly more useable, with more and more leasing customers choosing plug-in power in 2023. But which offer the best range according to the official stats?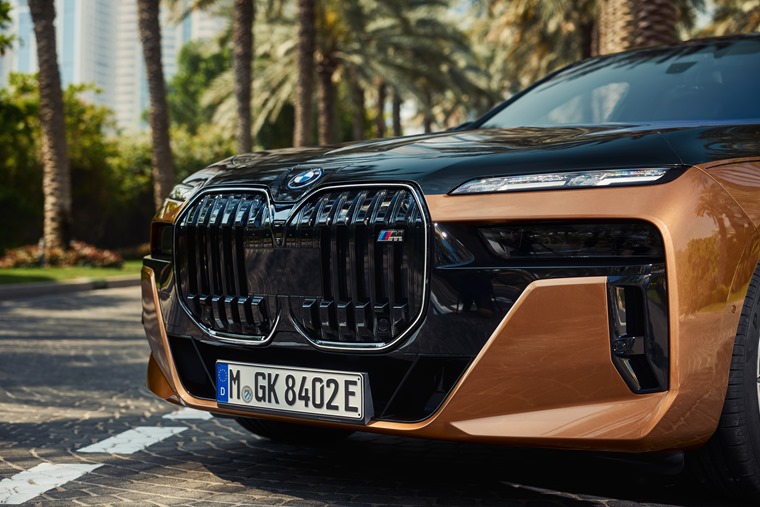 We've checked out ten EVs that are available on Leasing.com right now, and ranked them by their official range*. Of course, much like official mpg figures, it's worth bearing in mind that these are estimates rather than gospel. All the same, they show how far EVs have come in the last few years.
The best EVs ranked by range currently include:
Volkswagen ID.4
Kia EV6
Hyundai Ioniq 6
Volkswagen ID.3
Audi Q8 e-tron
Ford Mustang Mach-E
Tesla Model 3
Polestar 3
BMW iX
BMW i7
10. Volkswagen ID.4 – 326 miles (Pro Performance)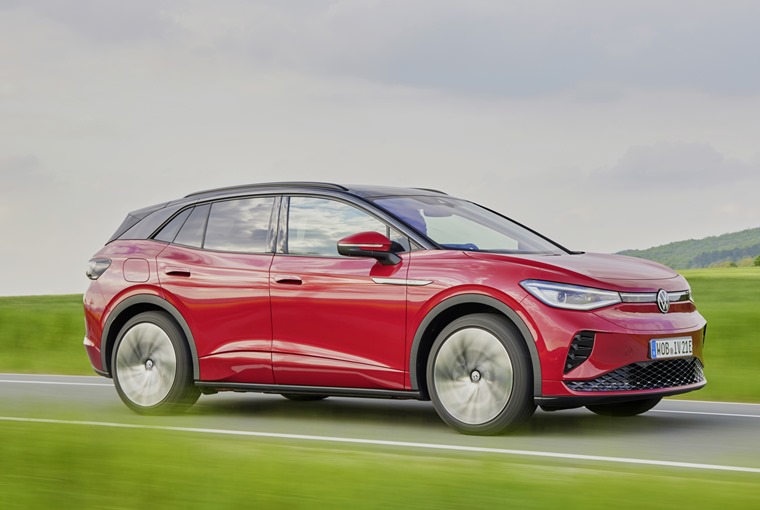 The Volkswagen ID.4 is one of the most practical family EVs currently available. With a high-tech interior, 543-litre boot and a supremely comfortable driving experience, you can consider it the "grown up" SUV version of the smaller ID.3 hatchback.
All range numbers are reasonably impressive, with every ID.4 capable of more than 200 miles between charges. For the longest range though, you'll want to plump for the Pro Performance edition. It can theoretically eek our up to 328 miles of range.
Compare Volkswagen ID.4 lease deals
9. Kia EV6 – 328 miles (Long Range 2WD)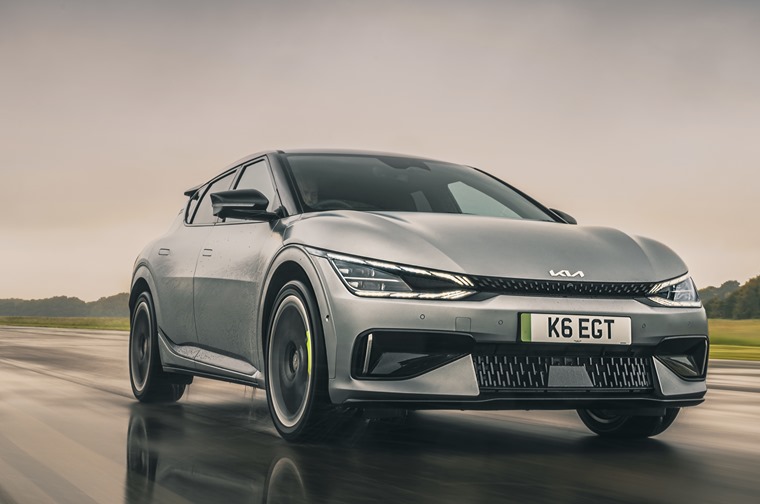 Before we even consider its impressive range, let's consider the Kia EV6's other attributes. With stunningly bold styling and a high level of standard equipment on all models, it offers fantastic value for money when compared to many other premium electric cars.
Fitted with the larger 78kWh battery pack, the Long Range 2WD model manages to achieve 328 miles before needing plugging in according to WLTP tests. What's more, real-world tests have shown that it can get surprisingly close to this figure in everyday conditions.
8. Hyundai Ioniq 6 – 338 miles (77.4kWh)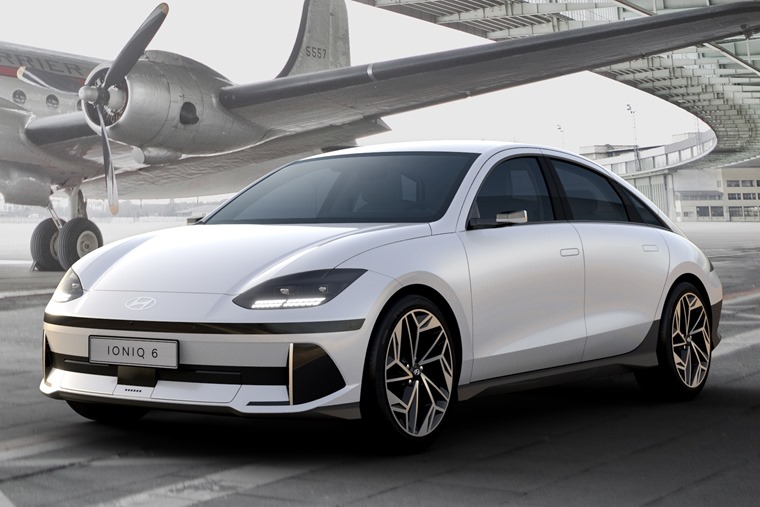 The Ioniq 6 joins the Ioniq 5 in Hyundai's growing EV line-up. But it's far more than a larger version. In fact it's a different car completely. Its streamlined fastback look has been inspired by aero race cars of the past, while the interior boasts a stunning twin-screen set-up that spans the dashboard.
With 338 miles of range, the rear-wheel drive version beats its SUV sibling by around 30 miles. While it features the same 77kWh battery pack, its aerodynamic design clearly gives it the advantage when it comes to eking out the miles.
Compare Hyundai Ioniq 6 lease deals
7. Volkswagen ID.3 – 340 miles (Pro S 77kWh)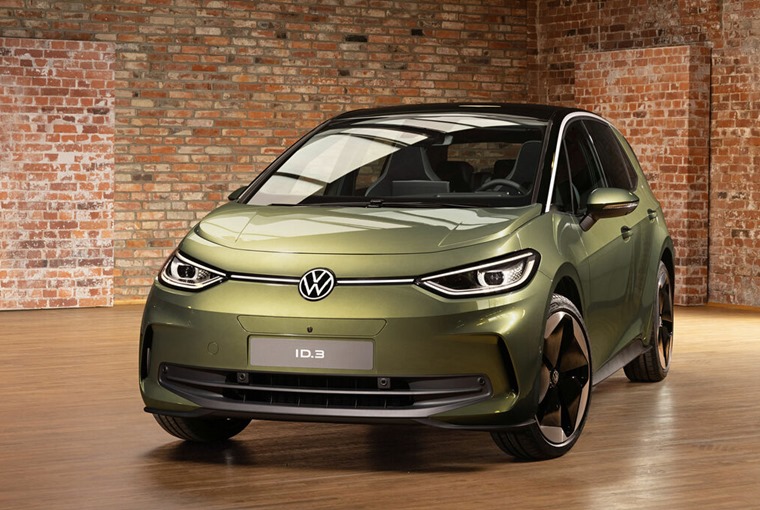 In above its larger sibling is the ID.3. A recent refresh has brought the first ID model bang up to date and includes a rehashed infotainment system and various external tweaks that help it look as contemporary as it did when it first launched.
Opt for the Pro S model and you'll get up to 340 miles of range – that's slightly more than the same drivetrain in the ID.4. And it's easy to work out why – the ID.3 is the smaller, lighter model. If range is a top priority, you could do much worse than the ID.3 Pro S.
Compare Volkswagen ID.3 lease deals
6. Audi Q8 e-tron Sportback – 342 miles (55 e-tron quattro)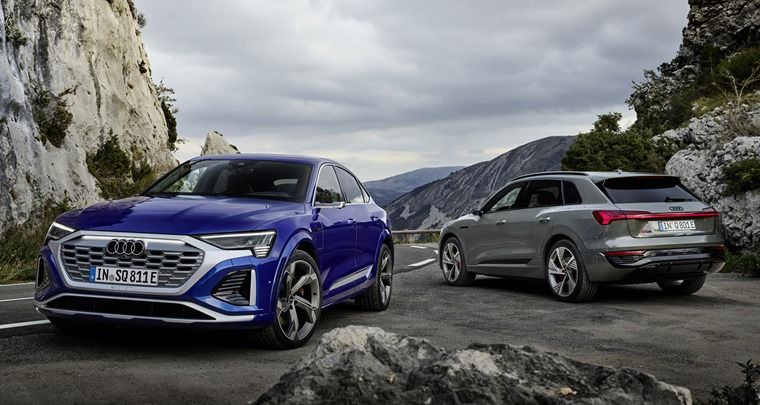 If you're after an imposing luxury SUV, the Audi e-tron was one of the best electric choices. It recently dropped that model in favour of the even larger Q8 model. It's an alternative to models like the BMW iX, and as you'd expect features the latest and greatest infotainment tech.
It's available in both SUV and Sportback form, with the latter offering the biggest official range in Sportback form – the 55 e-tron quattro Sportback can muster up to 342 miles according to the spec sheet. Impressive.
Compare Audi Q8 e-tron lease deals
5. Ford Mustang Mach-E – 370 miles (Premium Extended Range)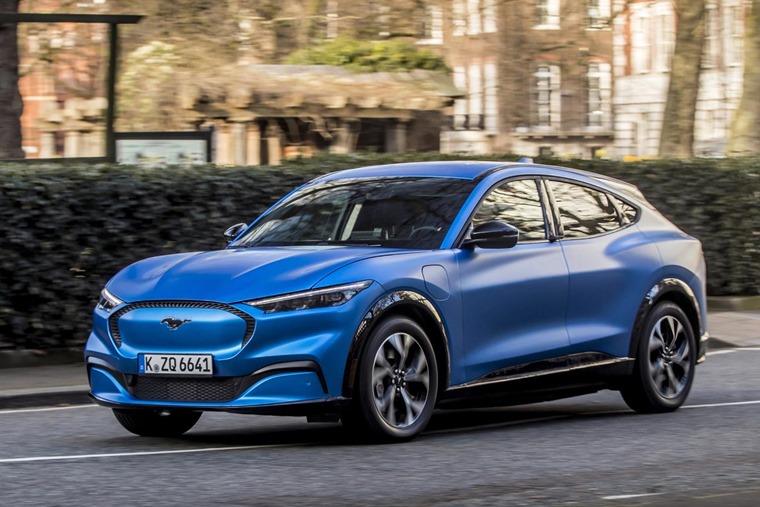 The Mustang Mach-E might not be quite on par with models like the Q8 in terms of perceived quality, but it does a pretty good job. It gets a huge infotainment touchscreen that's easy to use and still looks as great as it did when it first hit the road a few years ago.
Kitted out with the 91kWh battery option, official stats stand at an impressive 370 miles of range. Unusually, this is also the all-wheel drive model; most long-range EVs feature just a single electric motor.
Compare Ford Mustang Mach E lease deals
4. Tesla Model 3 – 374 miles (Long Range)
Tesla was one of the first electric car makers to create cars with seriously impressive range. While other brands have since caught up, Tesla hasn't been resting on its laurels – its Model 3 hatchback remains one of the most impressive EVs for range. And in 2023 it's affordable too.
The Long Range model is the one to go for for outright range, and features an 88kWh battery pack. Its 374-mile range is seriously impressive, but so is the 0-60mph time: it takes just 4.2 seconds.
Compare Tesla Model 3 lease deals
3. Polestar 3 – 379 miles (Long Range 107kWh)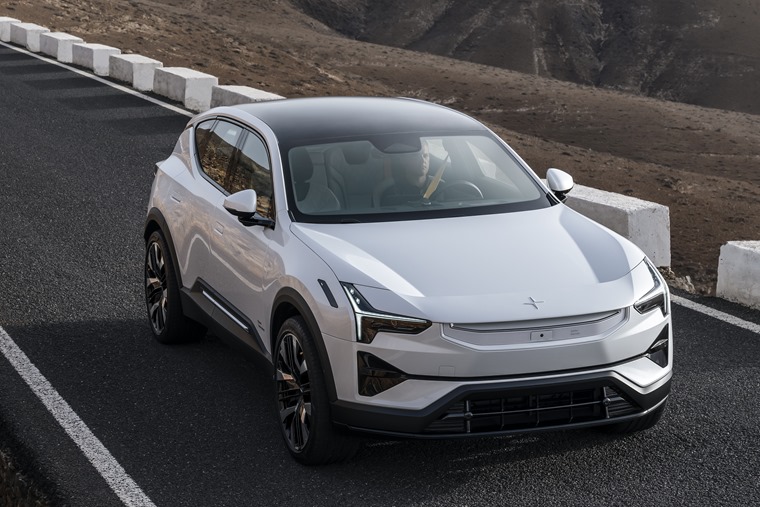 The Polestar 3 is one of the newest EVs to hit the market, and as you'd expect it offers some of the best ranges too. The Polestar 3 is a more imposing vehicle than the 2, and features stunningly futuristic looks that can compete with cars like the BMW iX and Hyundai Ioniq 6.
It offers a futuristic driving experience too, with all models featuring some form of Autopilot. If you opt for the Long Range model with a 107kWh battery, you'll theoretically be able to travel 379 miles between finding a plug.
Compare Polestar 3 lease deals
2. BMW iX – 380 miles (xDrive50)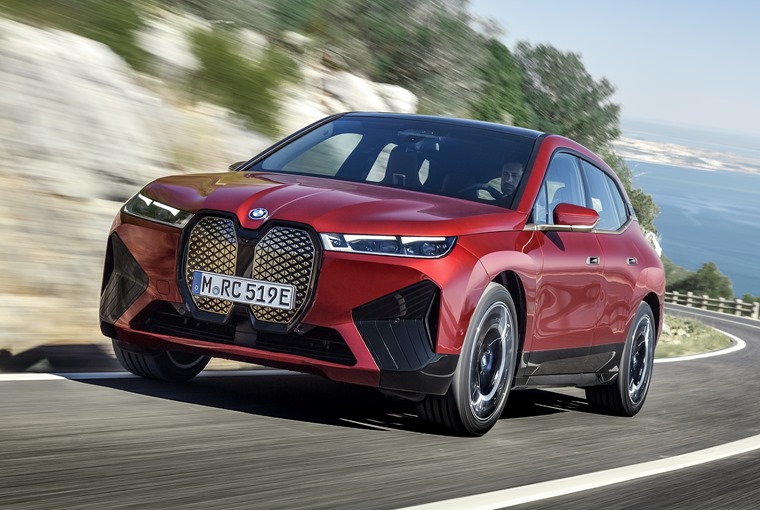 Super-quick and imposing, the BMW iX certainly has a unique look that you'll either love or loathe. Regardless of its looks though, its range is seriously impressive. The xDrive 50 model's battery pack is a 105kWh unit, allowing a range of up to 380 miles.
What's more, this model supports charging up to 200kW, giving you really quick recharge time too. BMW's electric tech has come on significantly in the last year or two, and the iX is just the first of several new EVs to get Tesla-beating levels of range.
1. BMW i7 – 388 miles (xDrive60)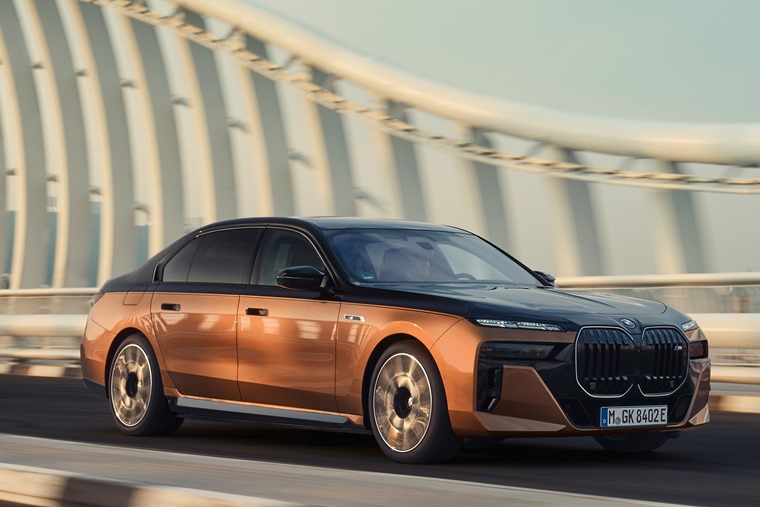 And in first place, the highest range EV currently available on Leasing.com right now is the awesome BMW i7. For all intents and purposes, you can consider this limousine-like saloon the electrified version of the new 7 Series – aside from the technical differences, they look very alike.
With a 102kWh battery pack, the i7 can muster up to 388 miles between charges. While there are other competitors from the likes of Mercedes that can compete with this, if you're after a long-range EV, the i7 is available to lease on Leasing.com right now.
Search EVs by range
The cars on this list make up just a small portion of the EVs currently available on Leasing.com. We know that range anxiety is a real thing, so to make life easier in your search for an EV, we've introduced a new feature.

You can now search by range within our filters, which will give you a quick and easy snapshot into what's available and at what price. Hit the button below to compare all EV lease deals, or if you're not sure what you want, check out our Find your dream car tool.
List based on vehicles available on Leasing.com as of 25 April 2023, imagery for illustrative purposes only. *Official range based on WLTP Combined cycle.