BMW i4 EV: M50 lease deals now available
Say hello to the all-electric BMW i4 – an all-new model with 367 miles of range that's set to take on the likes of the Tesla Model 3.
Available to pre-order right now, the potent M50 variant is also available – check out leasing plans on all i4s by clicking on the button below.  Or read on for everything you need to know.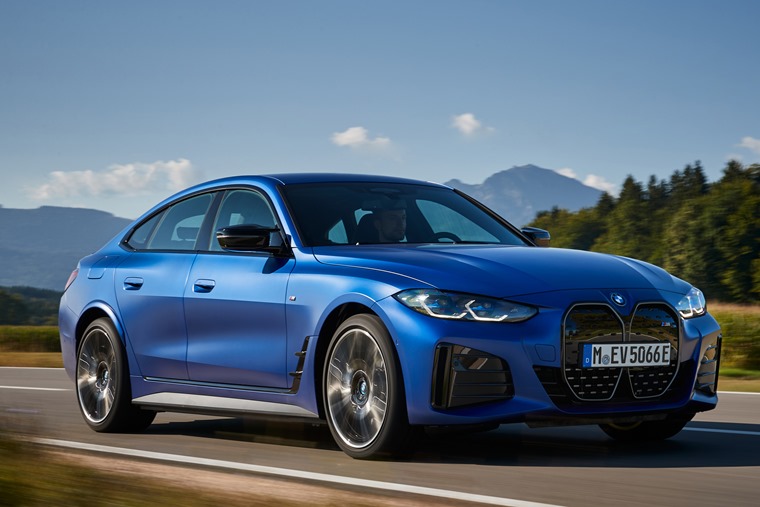 BMW i4 styling
We've known that an all-electric saloon called the i4 has been in the works for a while, with various concepts dating back to 2019 giving us an idea of what the i4 will look like.
In the flesh, however, it's very similar to the current 4 Series from a lot of angles – certainly a less radical design than BMW's other new EV, the iX.
Up front you'll find the trademark kidney grille is a prominent feature, taking up much of the front bumper. The headlights are very similar to the 4 Series, with a series of angular fake air intakes giving the car a sharp look at the front.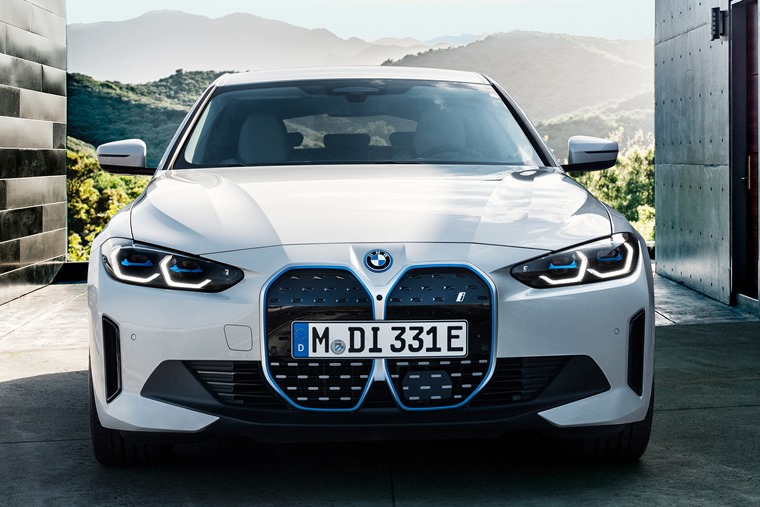 Down the side, you'll find some unique alloy wheels and blue accents, highlighting the fact that this is in fact an electric vehicle (we've seen these already on the iX3 and iX).
Dimensionally, it is larger than the 4 Series though, although the low roofline that extends right to the back of the car still ensures it resembles the combustion-powered model.
While it might look like a similar design, the i4 is unique in its ability to cut through the air. A number of external tweaks and trim pieces allow it to cut through the air and make it much more aerodynamic than an ordinary 4 Series.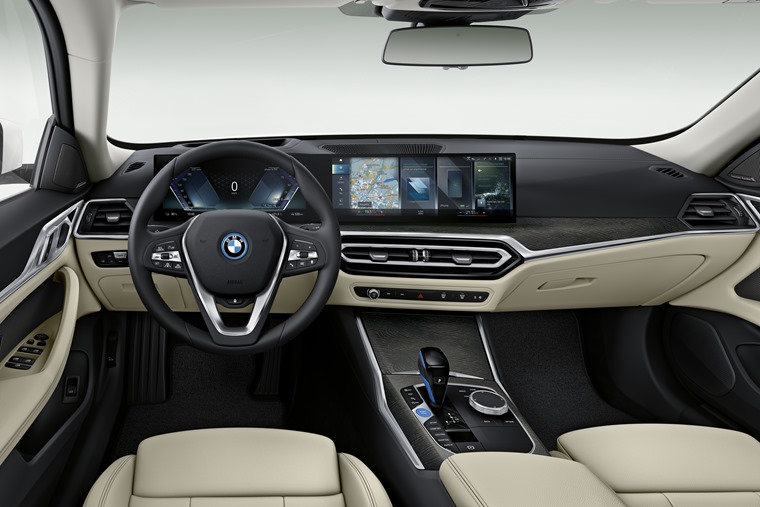 BMW i4 interior and tech
On the inside, the dashboard is dominated by two screens: the driver gets a 12.3in digital display in place of analogue dials, while the central 14.9in infotainment touchscreen features a curved display.
It uses BMW's latest iDrive technology, meaning some seriously advanced voice command is on offer. If you're not a fan of the touchscreen, you can still access the system via a manual rotary wheel.
All models get features such as automatic climate control and ambient lighting, while some versions will feature a mix of Alcantara and man-made leather.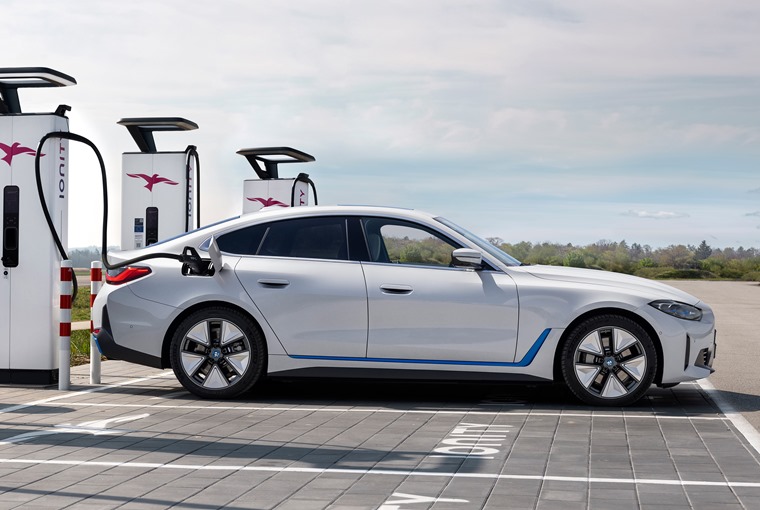 BMW i4 drivetrains
From launch, you'll be able to choose between two models: eDrive 40 and the i4 M50.
The eDrive 40 aims to offer the best blend of performance and range, so it can manage up to 376 miles between charges. It's powered by a 340hp electric motor and is rear-wheel drive only. This gets it from 0-62mph in around 5.5 seconds.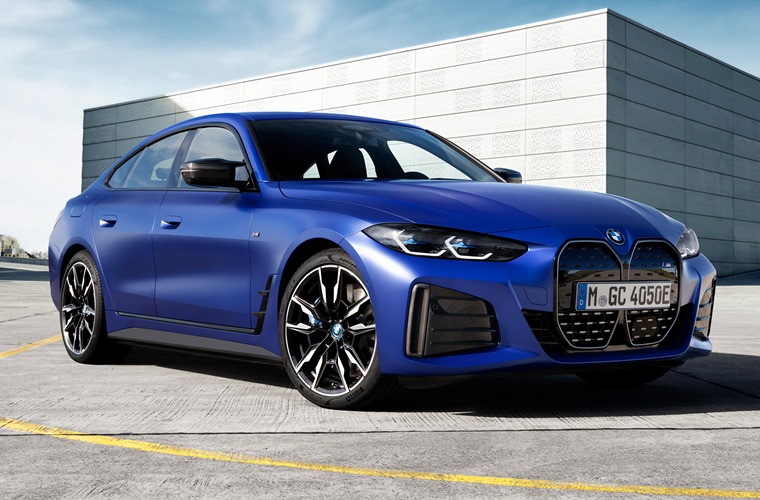 The i4 M50 is BMW's first performance-specific EV, and as such gets all-wheel drive courtesy of two electric motors. Together they produce 544hp and can get from 0-60mph in under 4 seconds.
It gets a special Sport Boost mode too, which unleashes up to 795Nm of torque. As you might imagine, range isn't as good as the eDrive 40; it'll manage just shy of 320 miles before needing plugging in.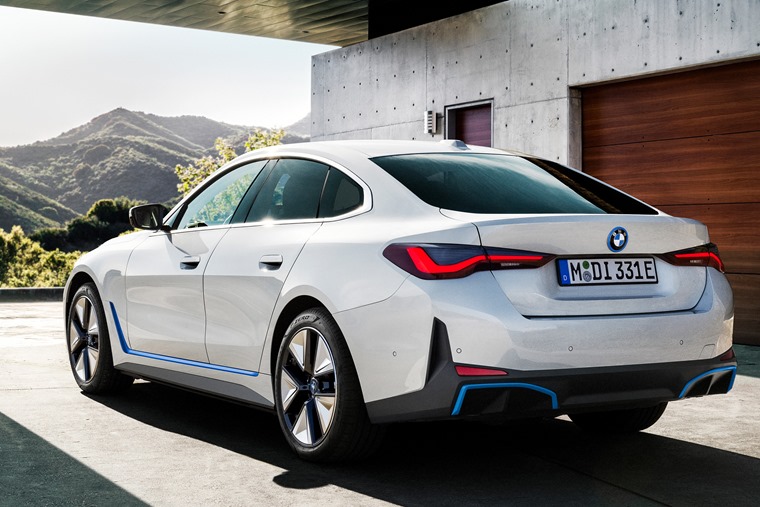 BMW i4 release date
The eDrive 40 gets a list price of £51,905, while the M50's pricing starts from £63,905. All models will come with a 12-month subscription to a charging service and deliveries are expected to commence in November.
You can compare leasing deals on the i4 right now via the link below.