Ford Mustang Mach-E: Potent GT arrives to top the range
Ford's Tesla-tackling Mustang Mach-E has arrived in the UK and is now available to order – including the potent range-topping GT model.
Here's everything you need to know about the Mustang Mach-E including features, specs, ranges and leasing plans.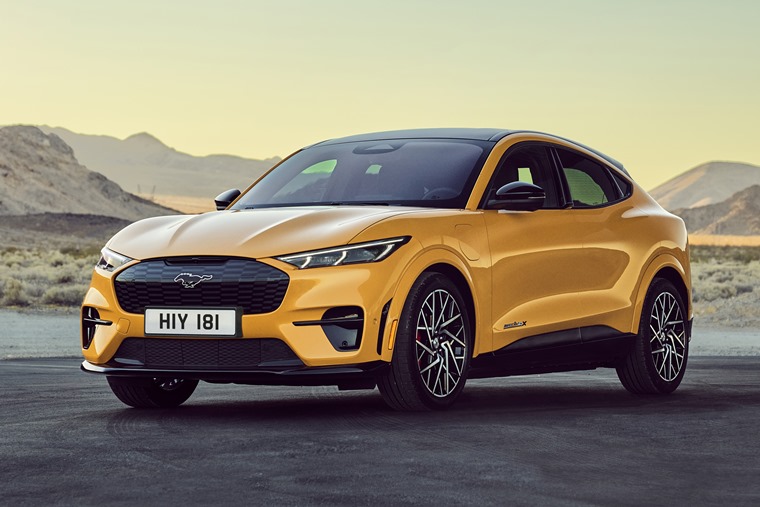 What is the Ford Mustang Mach-E?
Aiming to bring the Pony into the electric age by utilising the famed Mustang name as a sub-brand, the Mustang Mach-E is a potent EV that comes in a range of power options and trims. It can offer up to 370 miles in range, up to 467hp and rear or all-wheel drive.
Aiming squarely at American rival Tesla, the sleek SUV is likely to raise the ire of muscle car devotees. In spite of that, and moving with the times, it aims to deliver a spirited ride and handling, with state-of-the-art connected vehicle technology.
Mustang Mach-E also features three unique drive modes; Whisper, Engage and Unbridled. Each drive mode fine-tunes driving dynamics, ambient lighting and dynamic cluster animations to match the desired character. Even vehicle sounds are adjusted for an authentic all-electric experience.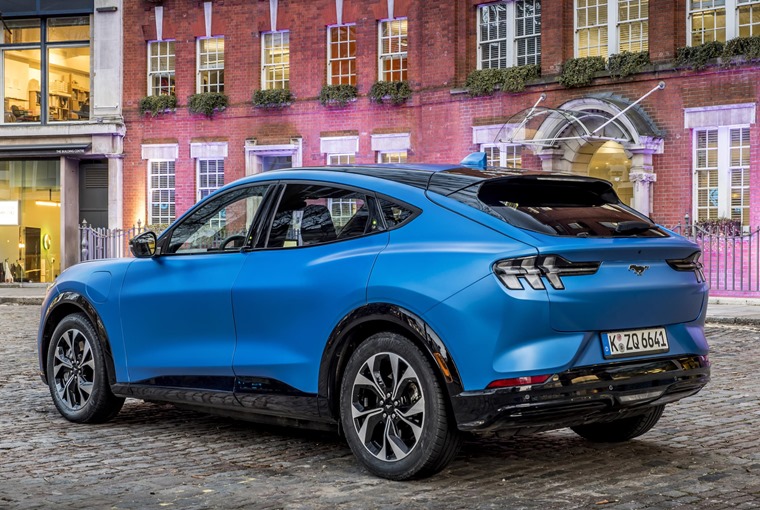 Ford Mustang Mach-E exterior
The exterior certainly looks like an evolution of a Mustang. It features the same elongated front end, while the rear appears to borrow the lighting design of the iconic two-door. With a longer wheelbase, the SUV also follows the current trend for unique door handles, with buttons on the B and C-pillars to open them.
The car can also be opened with 'Phone As A Key' technology which uses Bluetooth to unlock the Mustang Mach-E and allows you to start driving without getting your phone out of your pocket or using a key fob. Failing that, a backup code can be entered into a keypad on the B-pillar to unlock the vehicle before using a separate code on the centre touchscreen to start and drive the vehicle.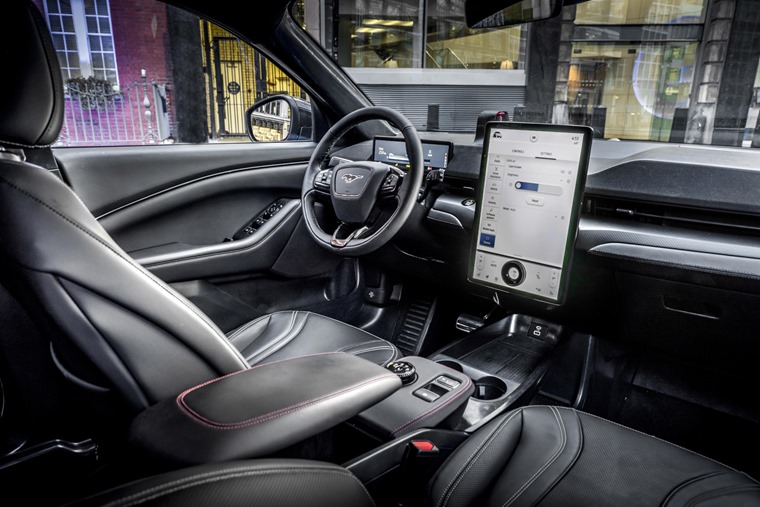 Ford Mustang Mach-E Interior
On the inside, Ford will debut the next-generation Sync infotainment system which will offer over-the-air updates. The 15.5in portrait screen quickly learns drivers' preferences and the simple interface also ditches complicated menus, making it easier to access features with touch, swipe and pinch controls that every smartphone owner will be comfortable using.
Elsewhere in the cabin, premium B&O Sound System includes speakers seamlessly integrated across the front, floating above the air vents like a sound bar. The panoramic roof also features a special glass coating with infrared protection to help the interior stay cooler in the summer and warmer in the winter.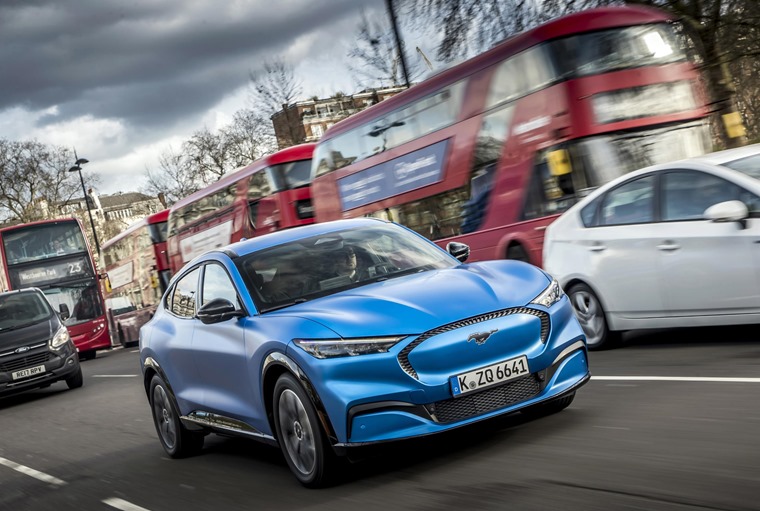 Sportier steering controls, ambient lighting, sounds tuned for an authentic all-electric experience, and dynamic cluster animations that are tied to driving behaviour all heighten the driving experience too, with three unique drive modes – Whisper, Engage and Unbridled – each offering finely tuned driving dynamics.
The Mach-E is also available with a new semi-autonomous driving functions, allowing the car to accelerate, brake and keep you in lane on a motorway.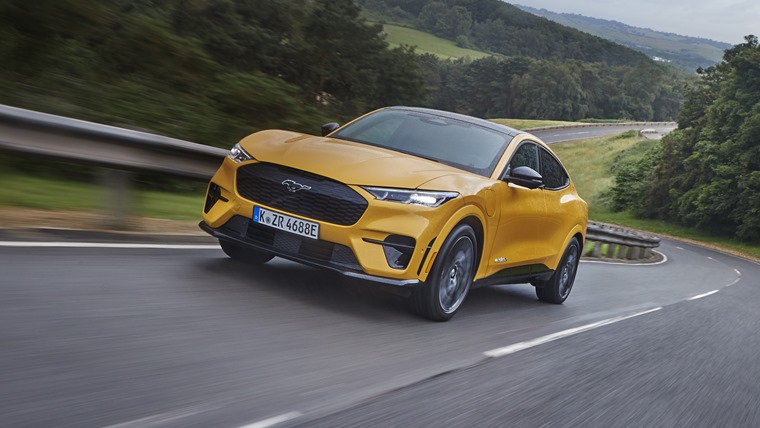 Ford Mustang Mach-E drivetrains
Ford likes to give people choice, and the line-up of drivetrain options for the Mach-E carries on in this tradition. Entry-level cars feature a 270hp rear-wheel drive platform that uses  68kWh battery pack. This gives it a 0-60mph time of 6.1 seconds and around 270 miles of range.
Next up, you can choose an Extended Range model that gets a bigger battery. the 88kWh pack extends range to 380 miles. It uses the same rear-wheel drive two-motor set-up as the entry-level car. But all-wheel drive options are available too.
First up is the all-wheel drive version that's equipped with the 68kWh battery. It might not have any more power, but its extra traction means it'll get to 60mph from rest half a second quicker than the rear-wheel drive version. It's also available with the 88kWh battery pack, which increases range to 335 miles and gives you 350hp.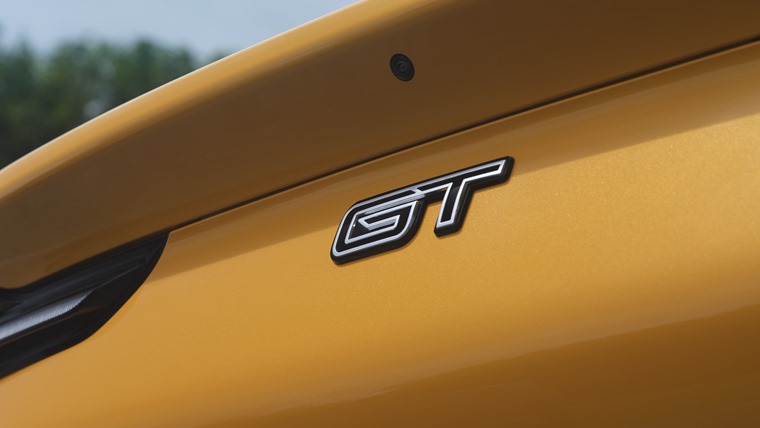 Ford Mustang Mach-E GT
At the top of the range though, you'll find the potent Mach-E GT. Now available to order, this is a true Mustang derivative and features a whopping 490hp and 830Nm of torque. That means its 0-60mph time is slashed to 3.7 seconds, while it'll still manage more than 300 miles between charges.
The Mach-E GT also features adaptive suspension, high-erformance Brembo brakes, specially developed tyres, a bespoke body trim design and huge 20in alloy wheels.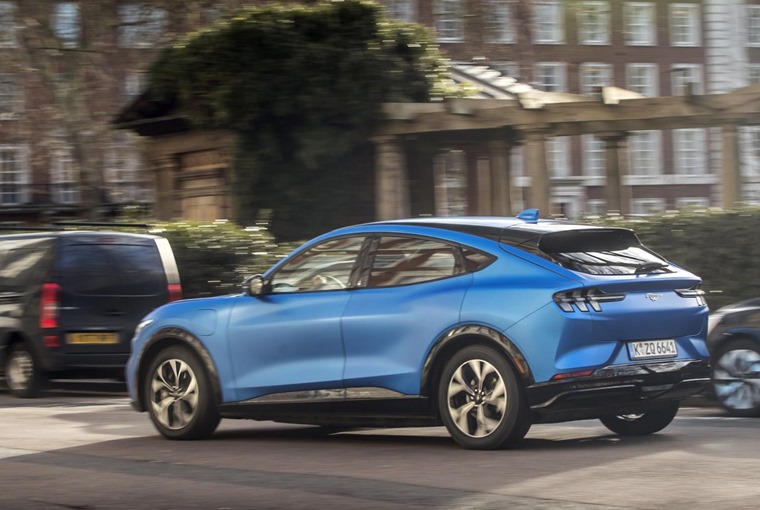 Ford Mustang Mach-E charging
Ford also aims to make charging on the go as hassle-free as possible by giving customers access to the FordPass Charging Network. In partnership with NewMotion, the app will give customers access to Europe's largest and fastest-growing network of more than 125,000 public charging stations in 21 countries.
"The Mustang Mach-E is the start of a new era for Ford and we could not be more excited to bring it to our customers in Europe," said Stuart Rowley, president, Ford of Europe. "This purpose-built all-electric vehicle is unique, but still unmistakably a Mustang, and it's coming at exactly the right time for customers in Europe."
Ford Mustang Mach-E prices
Available to order right now, you can check out the best leasing plans and prices on the Mach-E by clicking the button below. Alternatively, have a read of our Mustang Mach-E review to see what it's like to drive.