Ford Mustang Mach-E: All-electric SUV revealed
For the first time in 55 years, Ford is expanding the Mustang family with the introduction of an all-electric SUV.
Aiming to bring the Pony into the electric age by utilising the famed Mustang name as a sub-brand, the Mustang Mach-E will offer up to 370 miles of range on top of 830Nm of torque ensuring it is thrilling as well as practical.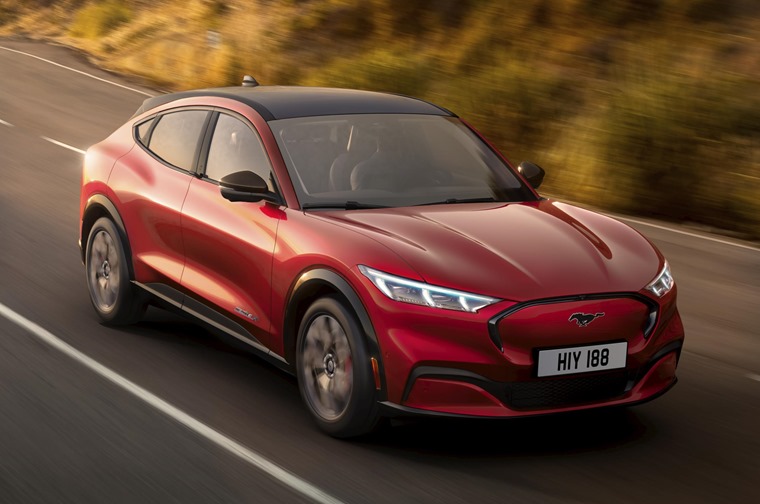 With a development based entirely on customer needs and desires, the sleek SUV is likely to raise the ire of muscle car devotees. In spite of that, and moving with the times, it aims to deliver a spirited ride and handling, with state-of-the-art connected vehicle technology.
When it arrives later next year, Mustang Mach-E will be available with standard and extended-range battery options with either rear-wheel drive or all-wheel drive. Equipped with an extended-range battery and rear-wheel drive, Mustang Mach-E is expected to offer a range of more than 370 miles with 335hp and 565Nm of torque.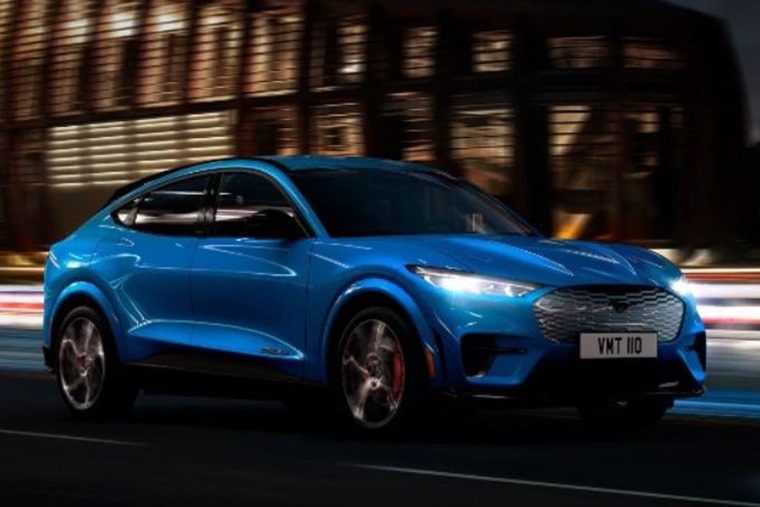 A special performance version, the Mustang Mach-E GT, aims to build on that with 0-62mph acceleration in less than five seconds, as well as an estimated 463hp and 830Nm of torque.
Strangely for a Mustang, practicality aims to be one of its key offerings. Using Ford's new all-electric architecture that places batteries inside the underbody, Ford designers worked extensively with customers to design the interior. That means it sits five adults comfortably and features a front boot which offers 100-litres of space while the rear features 402 litres of space.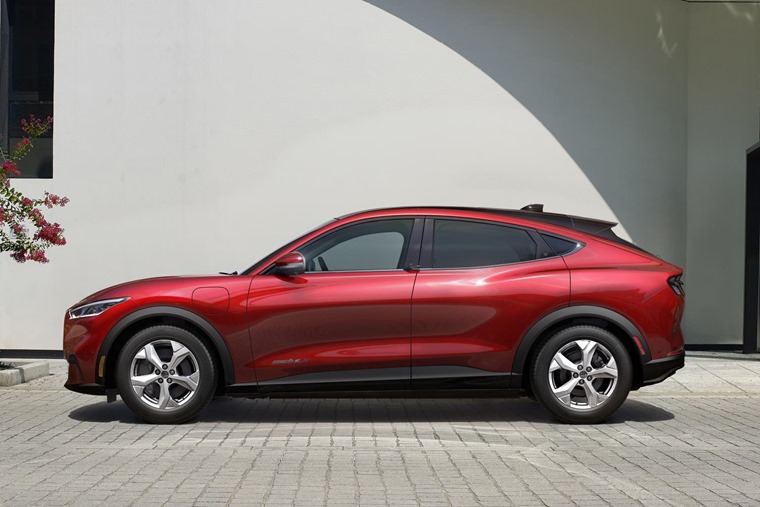 The exterior certainly looks like an evolution of a Mustang. It features the same elongated front end, while the rear appears to borrow the lighting design of the iconic two-door. With a longer wheelbase, the SUV also follows the current trend for unique door handles, with buttons on the B and C-pillars to open them.
The car can also be opened with 'Phone As A Key' technology which uses Bluetooth to unlock the Mustang Mach-E and allows you to start driving without getting your phone out of your pocket or using a key fob. Failing that, a backup code can be entered into a keypad on the B-pillar to unlock the vehicle before using a separate code on the centre touchscreen to start and drive the vehicle.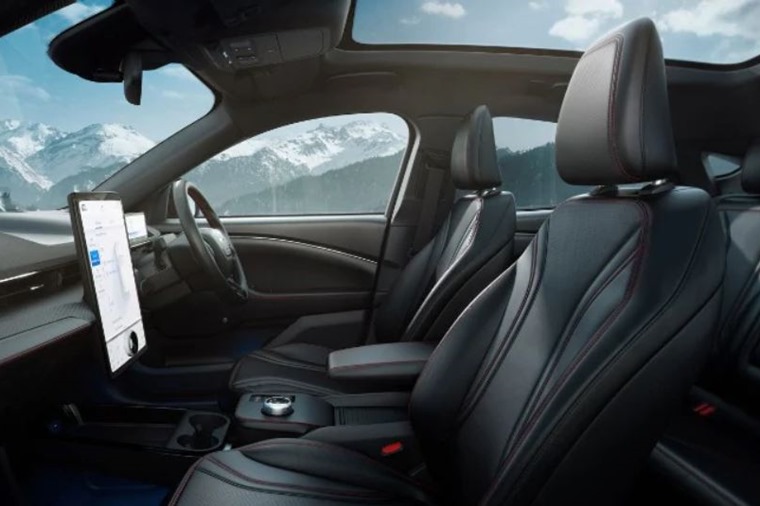 On the inside, Ford will debut the next-generation Sync infotainment system which will offer over-the-air updates. The 15.5-inch portrait screen quickly learns drivers' preferences and the simple interface also ditches complicated menus, making it easier to access features with touch, swipe and pinch controls that every smartphone owner will be comfortable using.
Elsewhere in the cabin, premium B&O Sound System includes speakers seamlessly integrated across the front, floating above the air vents like a sound bar. The panoramic roof also features a special glass coating with infrared protection to help the interior stay cooler in the summer and warmer in the winter.
Sportier steering controls, ambient lighting, sounds tuned for an authentic all-electric experience, and dynamic cluster animations that are tied to driving behaviour all heighten the driving experience too, with three unique drive modes – Whisper, Engage and Unbridled – each offering finely tuned driving dynamics.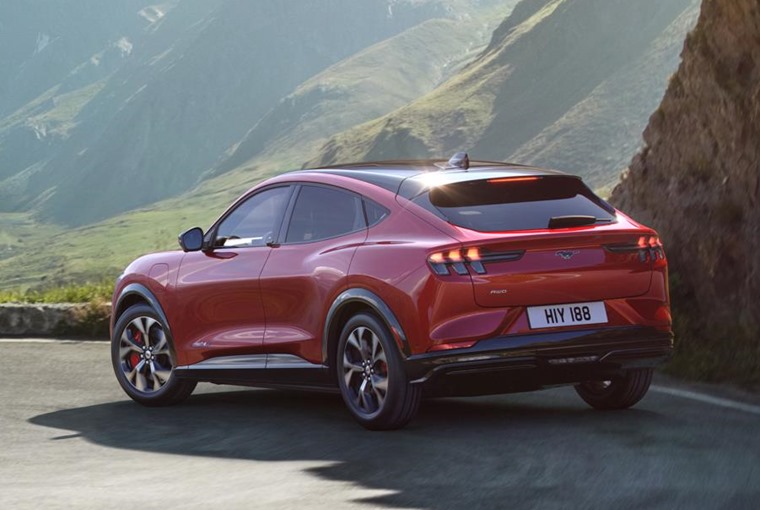 With a standard-range 75.7kWh lithium-ion battery and extended-range (98.8kWh), Ford will also be offering a Ford Connected Wallbox to customers. This will offer up to five times the charging power of a typical domestic socket meaning you can add an estimated average range of 38 miles per charging hour.
Ford also aim to make charging on the go as hassle-free as possible by giving customers access to the FordPass Charging Network. In partnership with NewMotion, the app will give customers access to Europe's largest and fastest-growing network of more than 125,000 public charging stations in 21 countries.
"The Mustang Mach-E is the start of a new era for Ford and we could not be more excited to bring it to our customers in Europe," said Stuart Rowley, president, Ford of Europe. "This purpose-built all-electric vehicle is unique, but still unmistakably a Mustang, and it's coming at exactly the right time for customers in Europe."