2020 Porsche Panamera: Facelift ushers in new drivetrains and performance tweaks
Say hello to the facelifted Porsche Panamera. Following a mid-life refresh, this low-slung four-door sports saloon gets a range of new powertrains, tech upgrades along with some minor styling tweaks.
Here's what you need to know.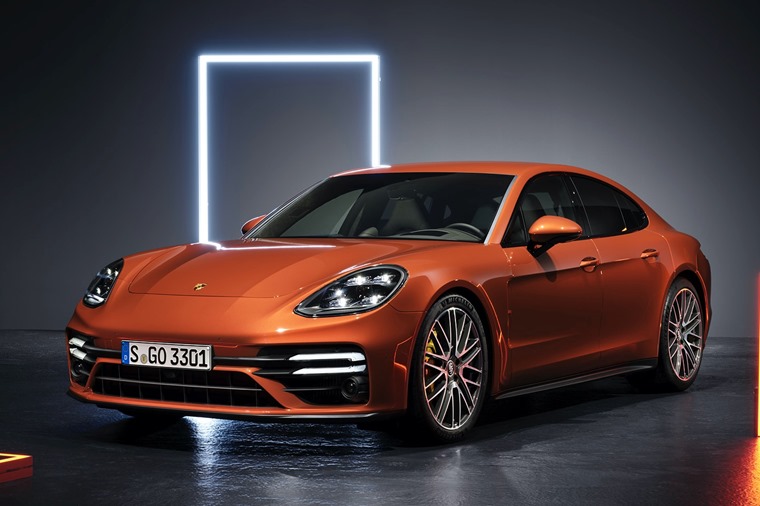 On the outside, it's hard to see that anything has changes. However, certain variants now benefit from a refreshed front that includes larger ait intakes and some new grilles on the side of the wings.
From behind, a new set of LED tail lights are standard across the range, while a number of alloy wheel options have been added too.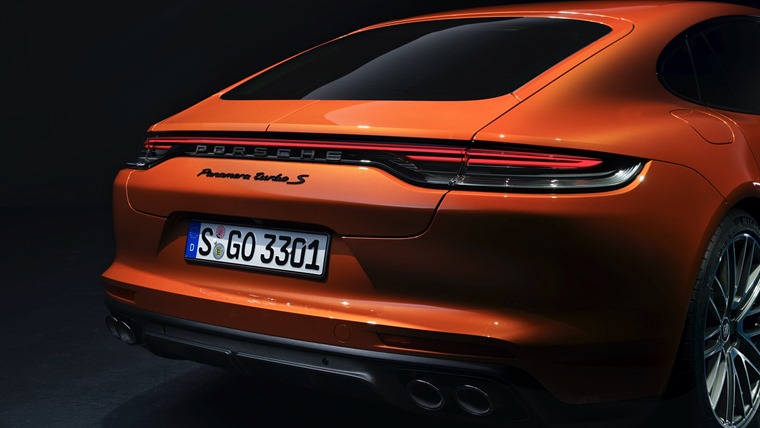 The most significant changes can't actually be seen, with a number of technical enhancements and new models making the Panamera line-up faster and more nimble than ever before.
The range-topping Turbo S model now features a more potent version of its 4.0-litre V8. The twin-turbo unit now produces 625hp and a huge 820Nm of torque – a significant boost compared to the outgoing model.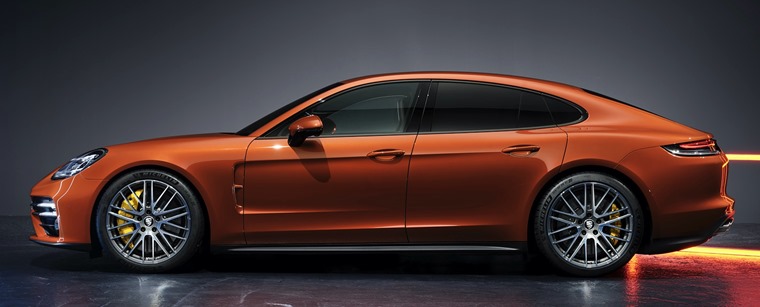 That means it can hit 62mph from standstill in just 3.1 seconds and go on to a top speed of 198mph. From the outside, Turbo S models are set apart thanks to twin headlight bars and a wider-looking front bumper.
The GTS model has also gained more power and now produces 475hp and 620Nm of torque, while the more pedestrian Panamera and Panamera 4S' power figures remain unchanged.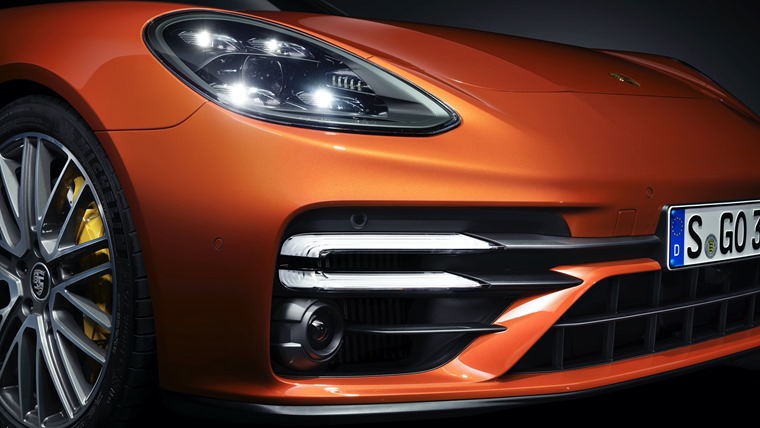 The 4s E-Hybrid model now gets a combined power output of 555hp thanks to a revised electric motor and 2.9-litre turbocharged V6 engine, while a bigger battery now allows up to 33.5 miles of electric-only driving.
Al models now benefit from a new chassis control system that improves both comfort and enhances body control in certain conditions. It's all thanks to an electric anti-roll bar system and an Active Suspension Management computer.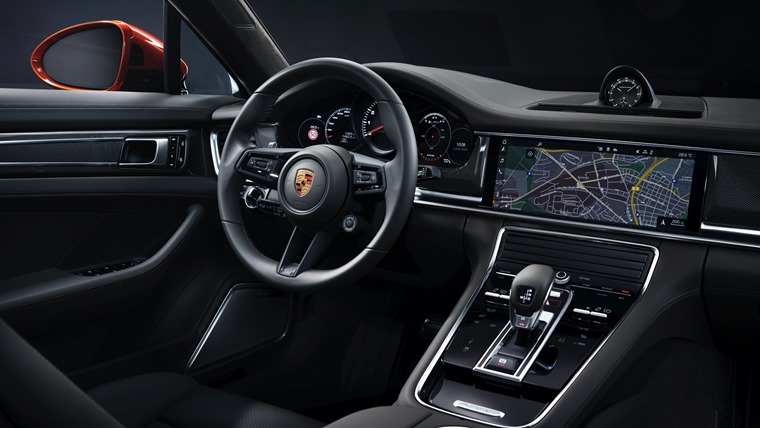 On the inside, things are much the same as before although Porsche's excellent infotainment system now includes more digital functions as standard including Voice Pilot and Risk Radar which gives you up-to-date road sign and hazard information.
An extensive range of innovative light and assistance systems are also offered, with lane keeping assist with road sign recognition now a standard feature, as is adaptive cruise control, night vision assist and lane change assist.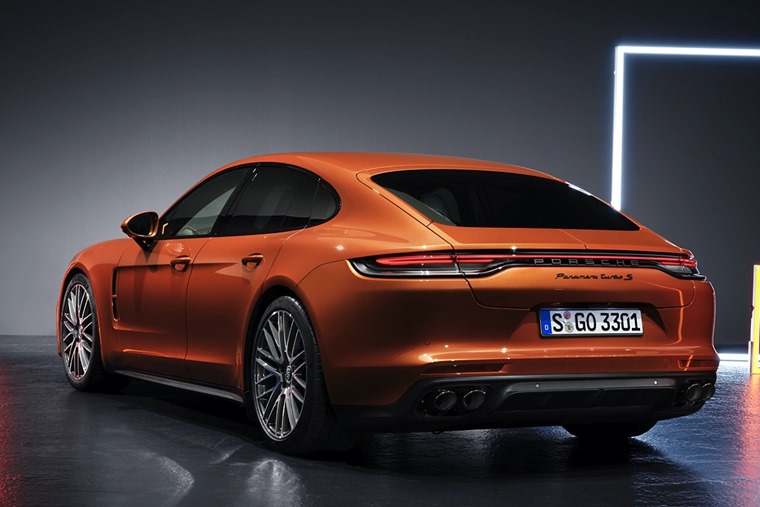 Priced from £72,890 and rising to £135,10 for the Turbo S, deliveries of the new Porsche Panamera are expected to commence in October.