BMW lease deals for any monthly budget
Along with Audi and Mercedes, BMW is one of the most sought after marques in the car business. In fact, last year analysis of Google data revealed it was the most searched car brand in the UK.
Their sleek looks and top notch quality go some way to explaining the continued demand, but it's actually behind the wheel where you find out what truly sets these Munich-made motors apart.
So, what if you want to lease the 'ultimate driving machine? We've sieved through thousands of deals to see just what models are on offer for what type of cash. Below, you'll find a selection that'll suit most budgets…
Less than £250 per month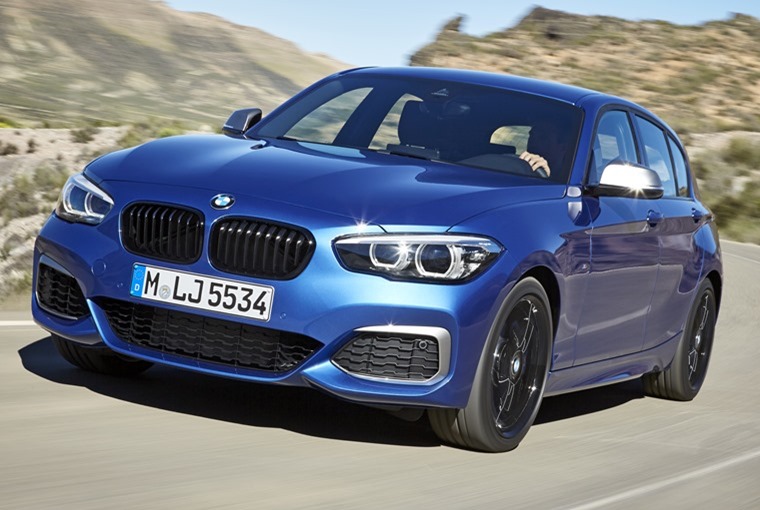 Despite some formidable competition coming in the form of the Audi A3 and Mercedes A-Class (in its current form), the 1 Series offers the most fun behind the wheel. Where the other two put emphasis on comfort, the 1 Series is all about the drive – just how a BMW should be.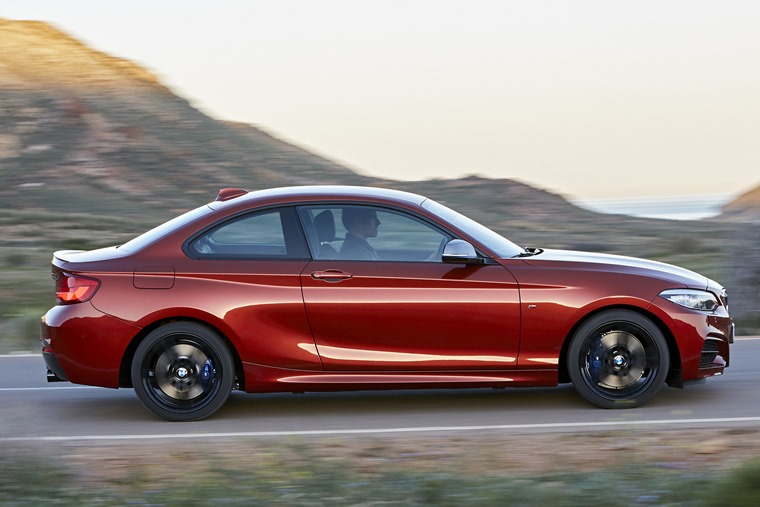 Unlike the bulky 2 Series Tourers, the 2 Series Coupe is everything you'd expect a BMW to be: sleek, sporty, and most importantly rear-wheel drive. The entry-level petrol's 134bhp might not sound too much, but that's all you need to have fun in one. If efficiency is more important, a host of frugal diesels are on offer, too.
Less than £300 per month
As compact exec saloons go, the 3 Series still sets the benchmark. From a driver's perspective, it's a different kind of car than the likes of the C-Class. Where Mercedes prioritises comfort, the 3 Series' priorities revolve around performance. If you're after an engaging drive rather than a cossetted one, the 3 Series stands above the rest in this segment.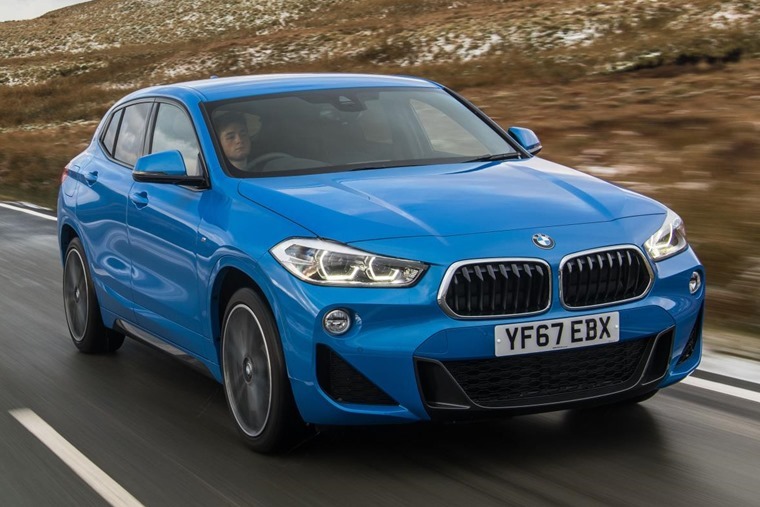 Everyone loves a good crossover and BMW was quicker than most to cotton on to this trend, originally delivering the goods in the form of the X1. While that is also available for less than £300 per month, why not consider the X2 instead? This new release isn't actually as practical as the X1, but it certainly gets a more stylish face.
Although the 4 Series might appear to be a step down from the 5 Series, in terms of style the Gran Coupe is anything but. In fact, we'd say it's one of the best-looking BMWs currently available. Admittedly its swooping roofline impedes practicality somewhat, but if style is a must, look no further.
Less than £350 per month
The most recent BMW 5 Series was extremely well-received by pretty much every reviewer that got their hands on one – including our very own Howard Ritchie. Why? Aside from being a cut above in the driving stakes, its interior is filled with a multitude of impressive tech that's not usually on offer at this price point.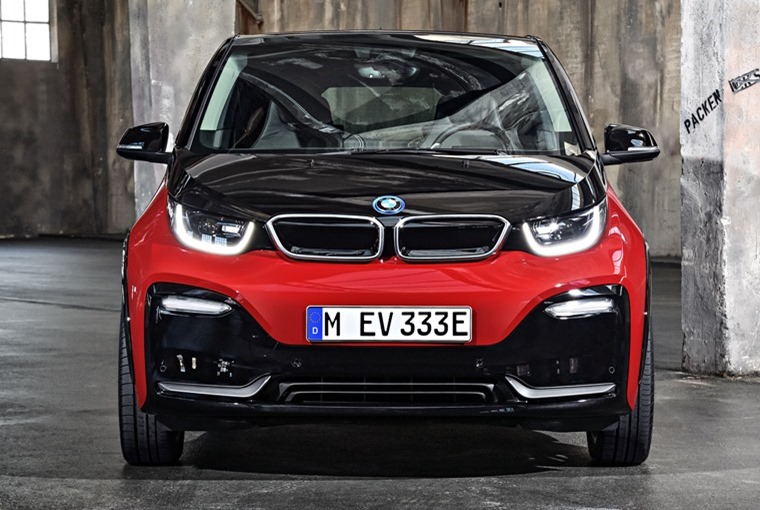 The i3 has been around a while, but it remains a steadfast choice for those looking for an alternatively fuelled vehicle. It's not hard to see why when you consider the Range Extender 94Ah is one of the only petrol-electric vehicles on the market that meets the government's reported ambition for ALL vehicles to be able to travel at least 50 miles on an electricity alone.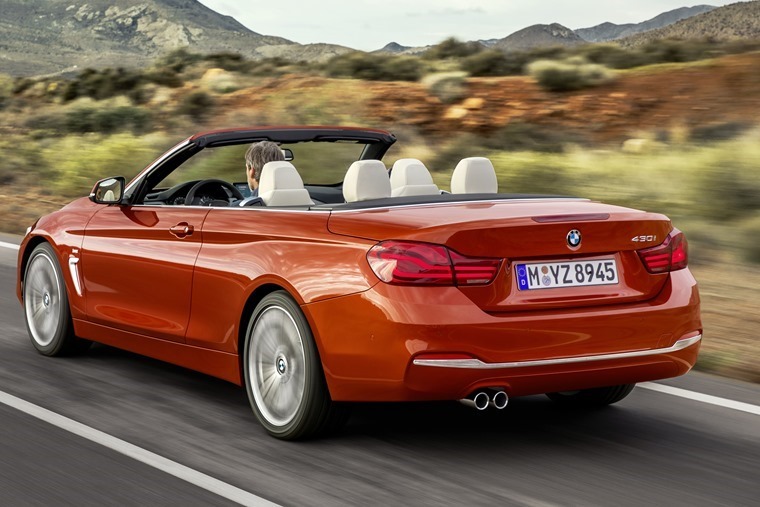 You may struggle to tell the latest 4 Series in Cabriolet form apart from its predecessor, but it's still one of the most refined and well-engineered cabrios you can choose. While losing the roof can upsets the handling in some cars, the Convertible feels every bit as taught and responsive around corners as the Coupe (which can also be had for less than £450 per month).
Less than £400 per month
If you don't feel ready to make the jump to an all-electric vehicle just yet, the BMW 330e iPerformance PHEV might be the vehicle for you. While the internal combustion engine 3 Series remains BMW's most accomplished model, the plug-in hybrid derivative offers its own unique perks in the form of a potential combined range of 372 miles and a 0 to 62mph acceleration of just 6.5 seconds.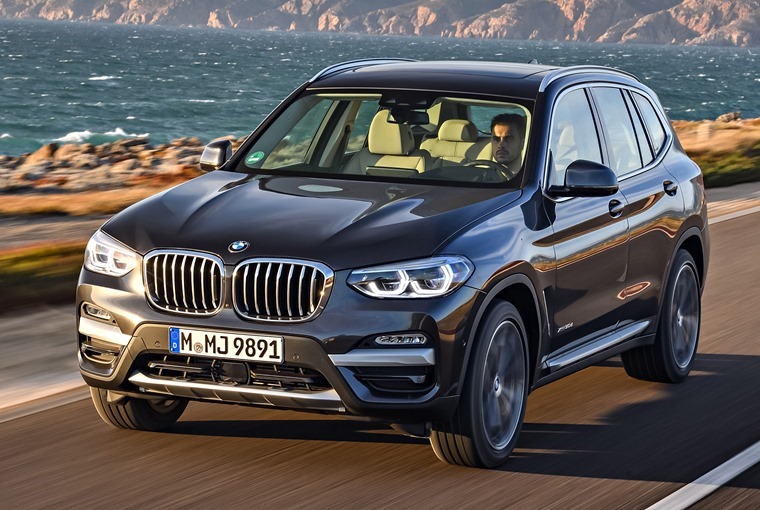 The X3 was updated last year and offers an alternative to the popular Audi Q3. So should you plump for one over another German rival? Well, the latest model is larger, more powerful and more cohesive in design than it has ever been. Add in some autonomous assistance systems and BMW's latest iDrive infotainment, it's hard not to resist.

With summer fast approaching, there's some great deals on the BMW Z4. This sporty roadster not only offers powerful engines and progressive design but a host of BMW technology too.
The current model is also a better drive than ever before thanks to its turbocharged 2.0-litre petrol engine, and at this price range you can choose between 194bhp 20i or the 255bhp 30i.
Less than £450 per month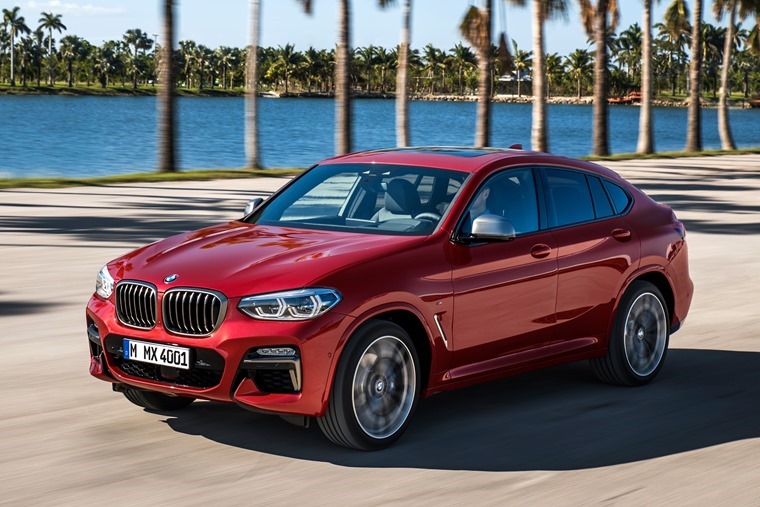 Another SUV now – the X4. It's been designed to be a sportier interpretation of the X3 above and features largely the same engines and drive. As is the case with the X1 and X2, it's the sporty-looking one that offers less practicality. Whether or not the looks justify the extra monthly cost is really up to you.
Less than £500 per month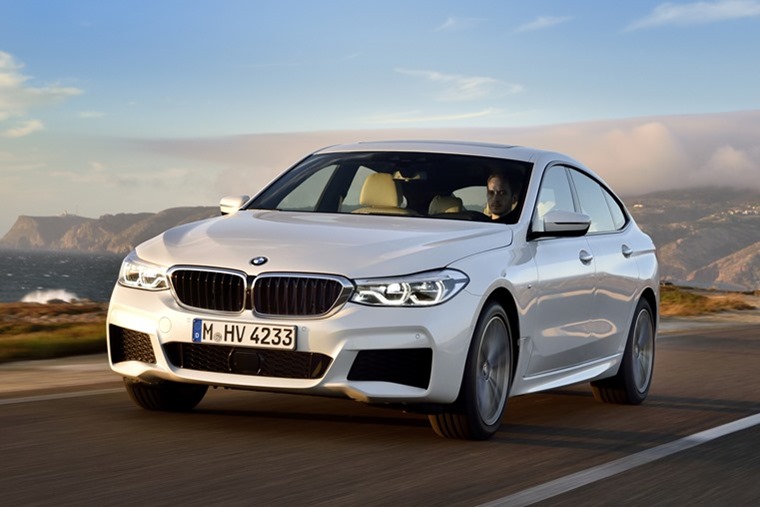 The 6 Series Gran Turismo isn't as good-looking as some other saloons here, but it is by far the most practical. Its high roof and slightly higher driving position means there's a lot more room for rear passengers, while the driver gets a better view of the road, too.
Less than £550 per month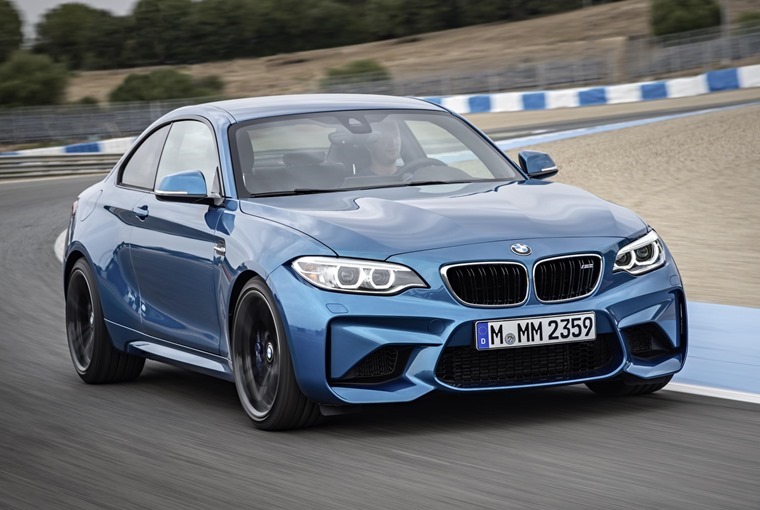 If you want one the most fun you can on the road, look no further than the M2. With the new Competition offering 410hp, you can bag one of the outgoing models for less than £550 per month and benefit from that splendid chassis and potent straight-six.
Less than £600 per month
Sleek and narrow headlights, athletic contours and a new double-bubble roofline give the new BMW 8 Series a rare presence that is both utterly luxurious and remarkably sporty. With in stock deals on the 840i sDrive Gran Coupe currently available for under £600 you can do no wrong.
Although there are cheaper options, it would be wrong of us to leave out BMW's first SUV – the X5. Believe it or not, it's been around since 1999 and over the years it's been an important car for the brand. And the all-new one is by far and away the best one yet… just have a look at our video review if you don't believe us.
Feeling flush?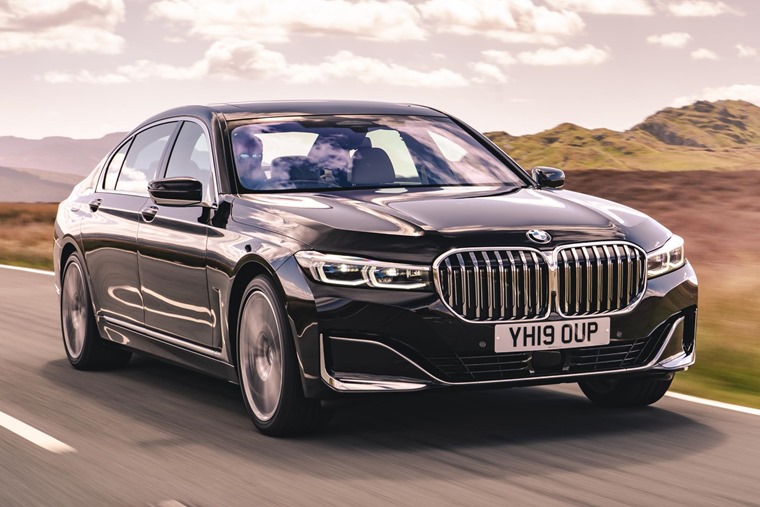 Traditionally, the 7 Series has offered a more sporting drive than its two main rivals – the Audi A8 and Mercedes S-Class Saloon. That remains the case courtesy of a lightened, updated platform. But BMW hasn't forgotten that in this segment, passenger comfort is as –  if not more – important than driver enjoyment. Options include massaging, reclining seats and twin-10in rear screens for rear passengers making sure it'll be a firm favourite with chauffeurs.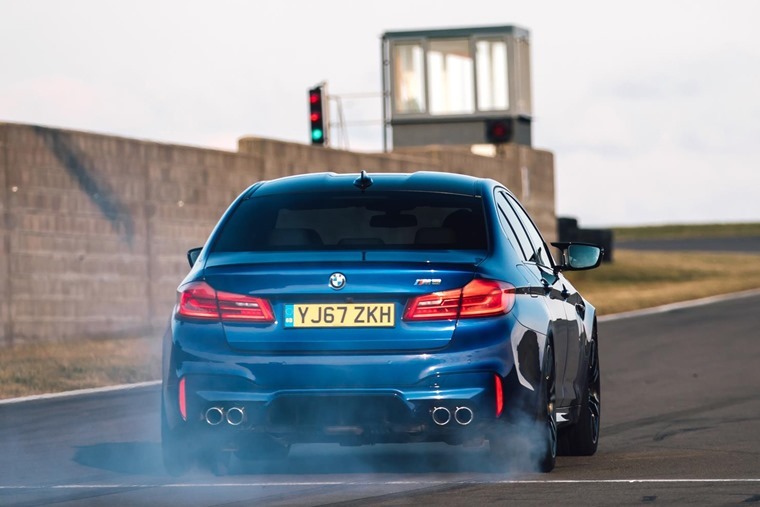 If your budget can stretch – admittedly quite a long way – then BMW's ultimate Munich mile-muncher could be yours. Yes, we're talking about the M5 of course. A sub four-second 0-62mph run comes courtesy of its magic 4.4-litre twin-turbo V8 that produces a supercar-quashing 592bhp. If that isn't quite enough, how about the new Competition Pack edition that has been tweaked to produce a massive 616bhp?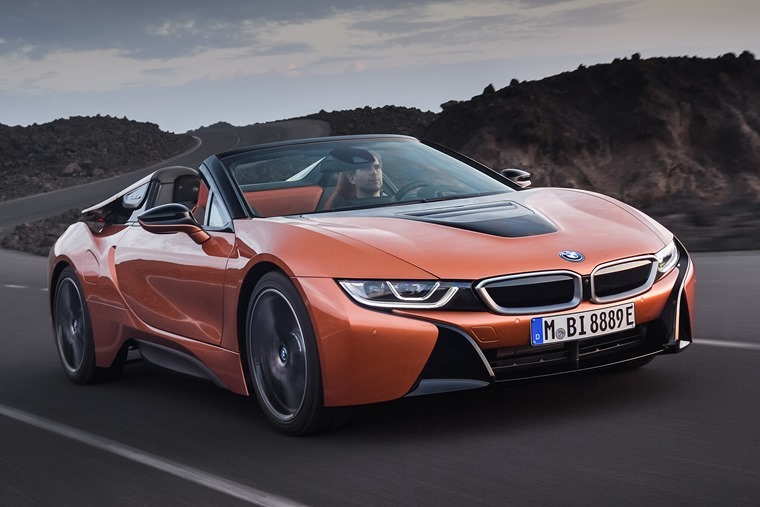 Talking of supercars, the i8 is also a viable choice for those wanting to splash the cash. It's not half as practical, but it does feel a lot more special with the hybrid drivetrain producing 369bhp and is capable of travelling up to 33 miles on electric power alone.
With a variety of all-electric cars on the way, such as the BMW i4, the i8 is due to cease production in April so keep your eye out for some great lease deals on it.
Want to see what other cars are offer from other manufacturers?
Click here for Mercedes leases to suit any budget