The Volvo Estate has been axed: A fond farewell
It's a rather sad week. Volvo has confirmed that it is withdrawing all its saloons and – *shock horror* its estates – from the UK. While the brand's extensive range of premium SUVs and crossovers are impressive, this marks the end of an era.
For decades, the Volvo estate has been a steadfast favourite for families. It's arguably the most perfect multi-purpose vehicle ever to exist.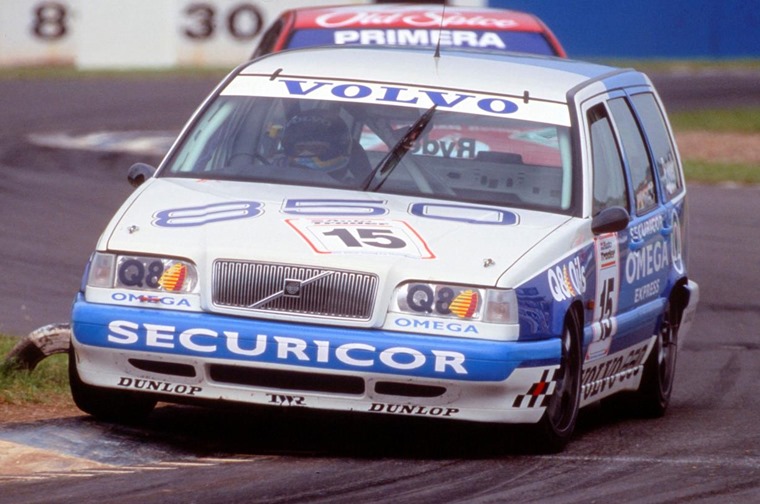 Whether it's picking up a wardrobe or packed to the roof with luggage heading off on the annual holiday, these work horses have long been a part of family life for us.
To commemorate the occasion, we've taken a look back at the greatest Volvo estates over the years. Which one is your favourite?
The grand daddy: Volvo Amazon Estate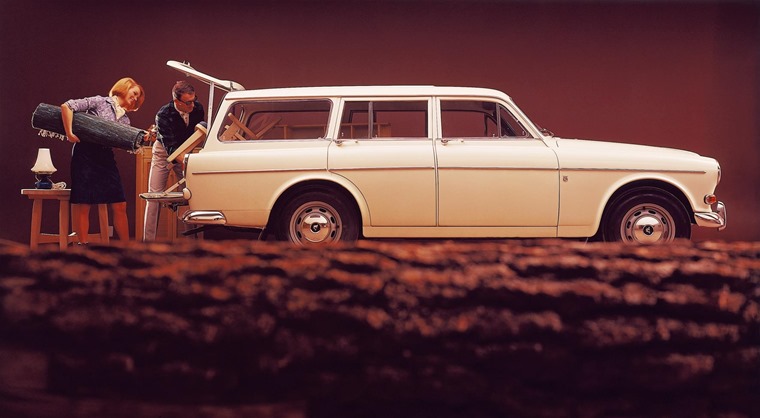 While the Volvo estate's popularity only really took off in the 1970s, the concept was borne out of the 1960s. The Volvo Amazon was an innovative car for its time, and was produced in various guises between 1956 and 1970.
As well as being the first car to feature seat belts as standard equipment, in 1962 the Station Wagon introduced another innovation: a split-tailgate. The lower section provided a loading surface, while the upper section hinged over head.
It's a concept that's been copied many times over the years, including on Range Rovers. If you're looking for the original Volvo estate car, then this is arguably it.
The brick: Volvo 240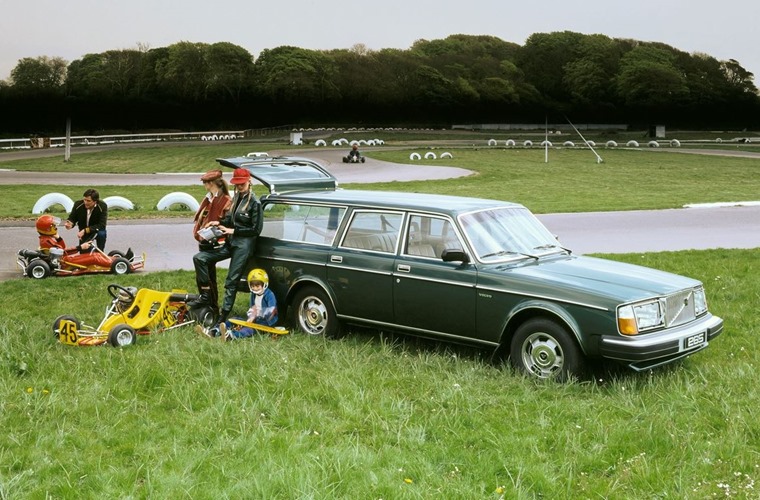 The Volvo 200 Series was a massive success for the brand and cemented its image as THE estate car to have. Produced between 1974 and 1992, we're sure those of a certain age will have travelled in one of these as a kid – or at least known someone who had one.
It eventually became known as "the brick", with its iconic styling standing the test of time. In fact by the end of its production run it was more popular than it had ever been. Loved by antique dealers, its load lugging capabilities knew no bounds.
It was available in a range of guises, including a seven seater. In five-seat form though, its boot offered a whopping 1,200 litres of room – that's significantly more than many estate cars manage even today.
The sleeper: 850 T5-R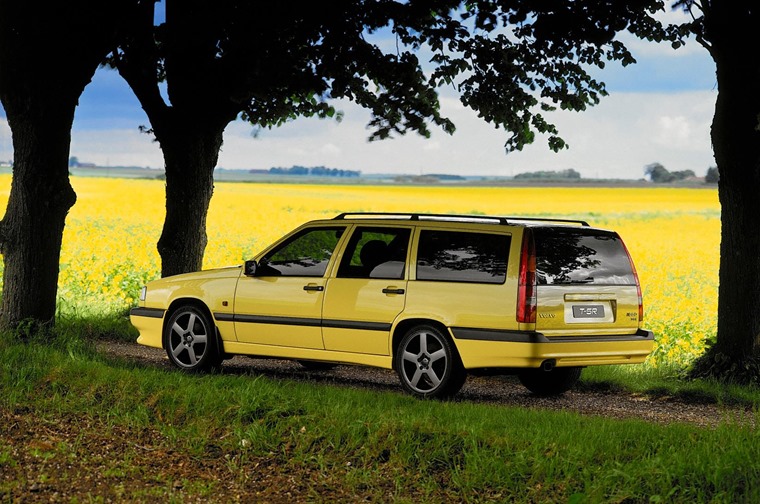 By the '90s the Volvo estate had become an institution, but not one that was necessarily known for its sporting prowess. That all changed with the arrival of the 850R in 1995.
It coupled Volvo's practical sensibilities with a potent turbocharged motor producing 240hp. Coupled with a five-speed manual, this was an estate car that could compete with Porsches at the traffic light grand prix.
0-62mph took just 5.8 seconds and it went on to a limited 152mph. It also came in a range of distinctive colours, the most notable of which being Cream Yellow. What a machine.
Understated elegance: Volvo XC70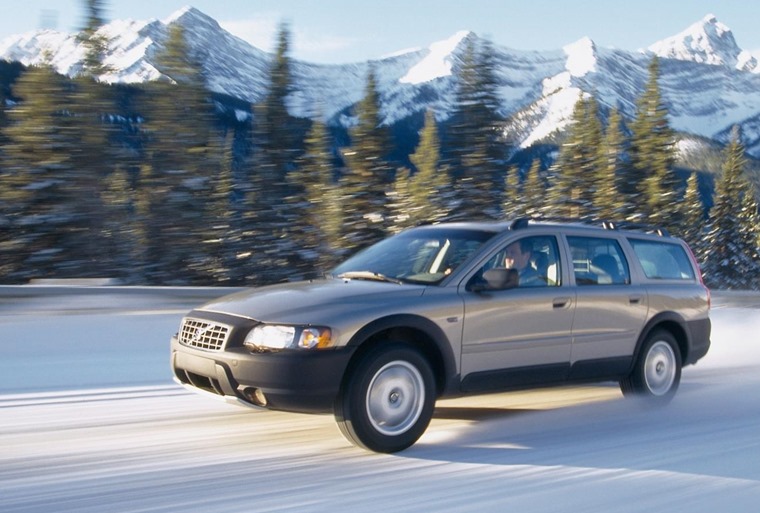 If the 850 was a bit too shouty, then Volvo came up with the perfect alternative when it launched the XC70 in 2001. Based on the then new V70 estate, it was arguably ahead of its time adding chunky bits of body trim and a four-wheel drive system.
Twenty years later, it's common to see regular hatchbacks and estates offered in jacked-up form to give it a bit of off-roading appeal. Well, Volvo invented it. It was a classy vehicle and available with a punch 2.4-litre turbo diesel or a 2.5-litre petrol. Our favourite was the Ocean Race.
The ultimate: Volvo V60 Cross Country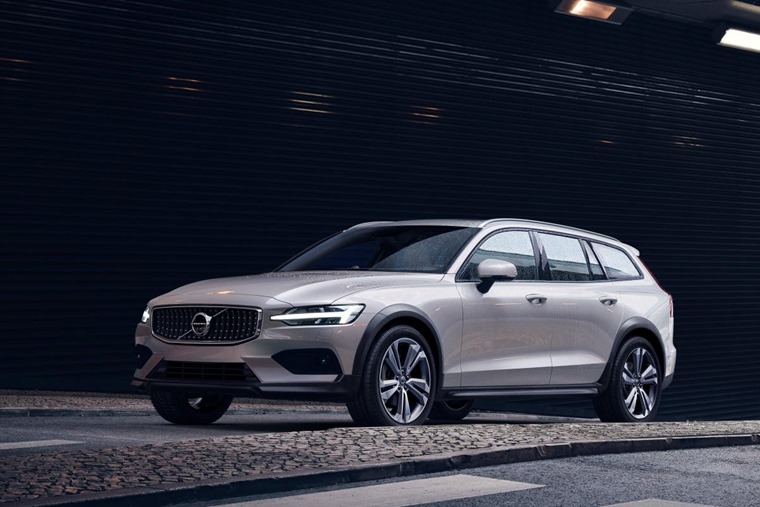 If there was any doubt that Volvo can still create a cool, capable and spacious estate, the V60 Cross Country is the proof you need. It's arguably the spiritual successor of the XC70, but adds the latest infotainment and safety tech.
The suspension is sublime, outdoing many German rivals. It is also the perfect antidote to the sea of SUVs and crossovers now on the market. But unfortunately, that'll come to an end soon.
Volvo's 60 and 90 range are still available to lease, so if you fancy one last hurrah to the Volvo estate, we'd get enquiring soon. Hit the button below to compare lease deals now.