Throwback Thursday: The best retro-inspired cars you can lease today
Everyone loves a throwback, including car makers. Whether it's the enticing prospect of recreating a successful hit, laziness or just outright nostalgia, manufacturers the world over have recreated some of their best-ever models over the last decade or two.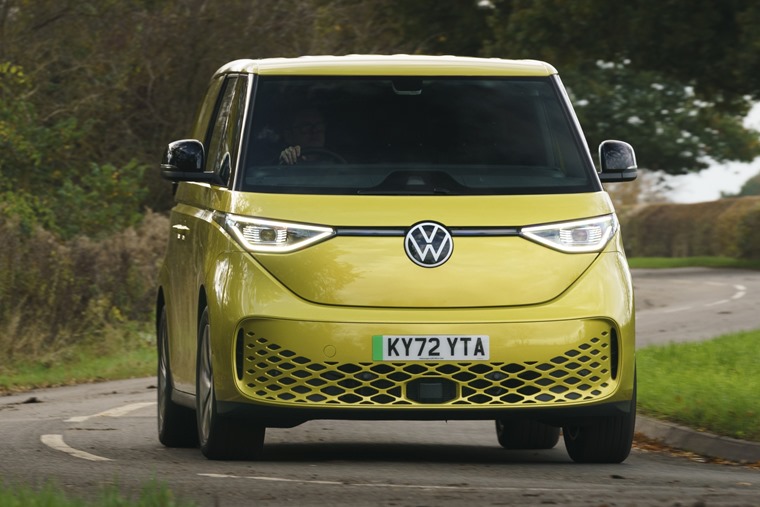 In fact car makers have become experts at creating designs that are both cool and comforting for us creatures of habit. While it's true that some manufacturers are more informed by their history than others, there's little doubt this trend will continue as we move towards an electric future.
We thought we'd take a look at some of the best throwback designs that are available right now, and also included one or two that are due soon.
The best retro-inspired cars available right now
Honda-E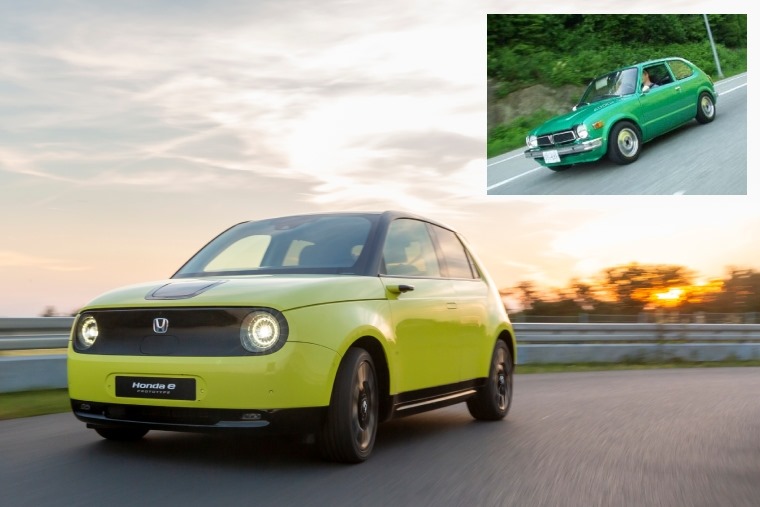 The Honda E arrived back in 2020, but it remains one of the hippest cars to be seen in around the city. It gets its retro looks and dinky proportions from the original Honda Civic of the 1970s.
But its outwardly looks are the only retro thing about this supermini. The cabin is one of the most advanced in its class. Honda was aiming for a "lounge" style interior, and it really went to town.
You'll find up to five(!) screens running the length of the dashboard, incorporating clever rear-view monitors so it can forego door mirrors. Range-wise, there are better options out there, but for pure throwback style, it's got to be one of the best choices for a runaround.
Ford Mustang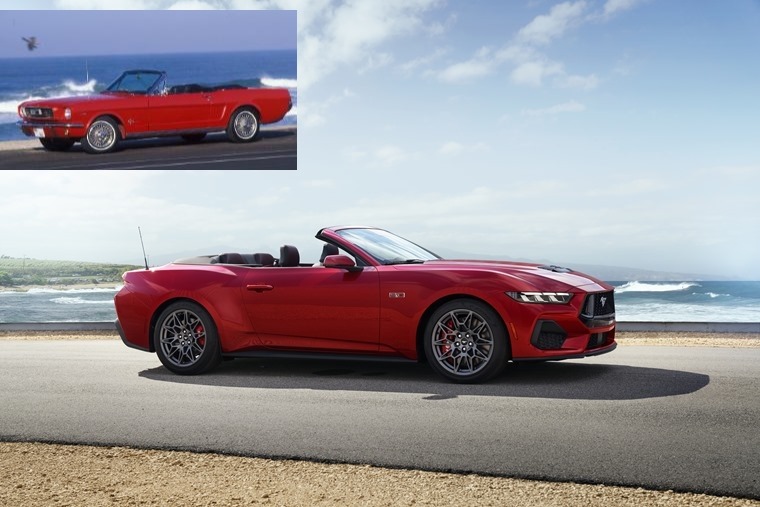 The Ford Mustang is an icon. The original pony car came out back in 1964, ushering in a new era for the brand. It's been interesting to see this model's development over the last decade or two, mainly because it's been getting more and more retro.
Its classic silhouette and tell-tale rear light clusters remain present, despite its underpinnings and interior tech taking a massive step up. The latest iteration is boxier than previous versions too, adding to that classic look further.
Under the bonnet you can still specify a potent 5.0-litre V8 in the truest muscle car tradition. It can still be had as a manual too, if you really want to feel like you're Steve McQueen on the way to the office.
Compare Ford Mustang lease deals
Volkswagen ID.Buzz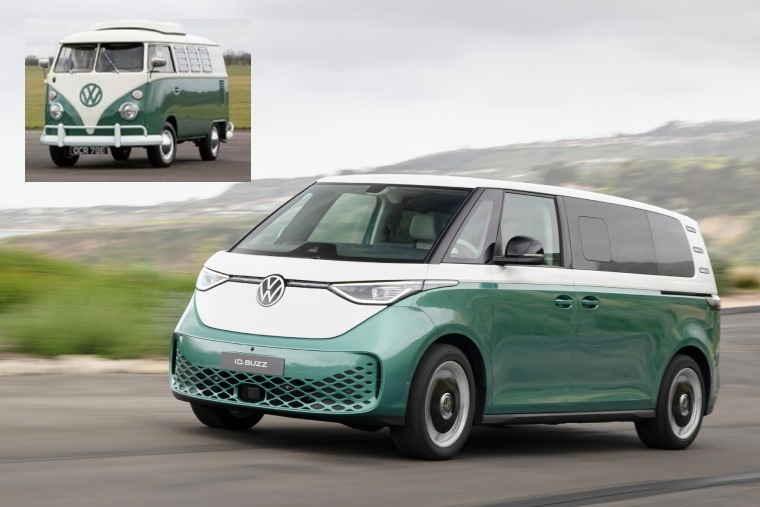 VW killed off its "new" Beetle a few years ago, but the influence of its wide-ranging historic models is still present. Enter the ID.Buzz. There's no mistaking this out on the road – it's one of the most individual commercial vehicles on offer.
With its dual-tone paint options and boxy design, it is clear this is the direct descendant of the Type 2 bus.
But you won't find a wheezy flat-four in the rear of an ID.Buzz. Instead it harnesses the tech used in cars like the ID.3 and ID.4. That means in 77kWh guise, the ID.Buzz can drive up to 258 miles between charges. Impressive stuff.
Compare Volkswagen ID.Buzz lease deals
Fiat 500e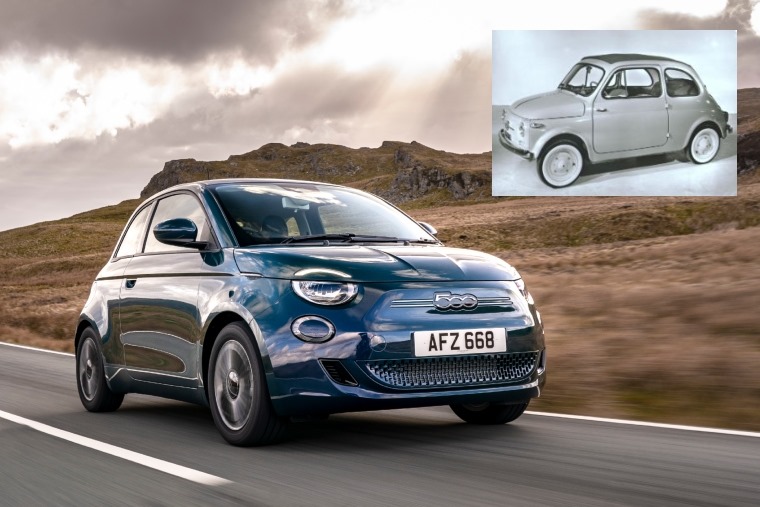 Back to city cars now, and another redesign of a redesign. The new Fiat 500 retains all the cutesy appeal that made the 2008 model such a success, but adds a little extra flair and most importantly, an all-electric drivetrain.
The 500 was released way back in 1957 and, while the new version is significantly larger than the teeny original, it still makes an excellent companion around town. With its 42kWh battery pack, it can manage up to 199 miles between charges – significantly more than the Honda E.
With light steering and a small footprint, it makes a great choice if you don't fancy more mainstream futuristic designs available on the EV market.
Alpine A110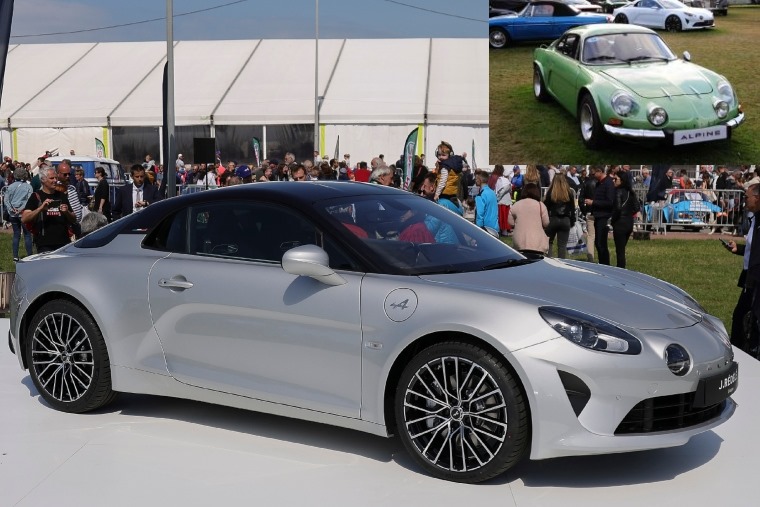 The Alpine A110 has been heralded as one of the decades best sports cars. With the poise and agility to take on the likes of Porsche's Boxter, it's a seriously desirable car. But not everyone knows that this is actually a design based on a rally car. A 1960s rally car.
The original A110 arrived in 1963 and, despite having just 51hp, was more than a match for the Porsches of the time. It was also quite advanced, and featured all-round disc brakes and lightweight bodywork that helped make it such a hit on the rally scene.
Compare Alpine A110 lease deals
An honourable mention…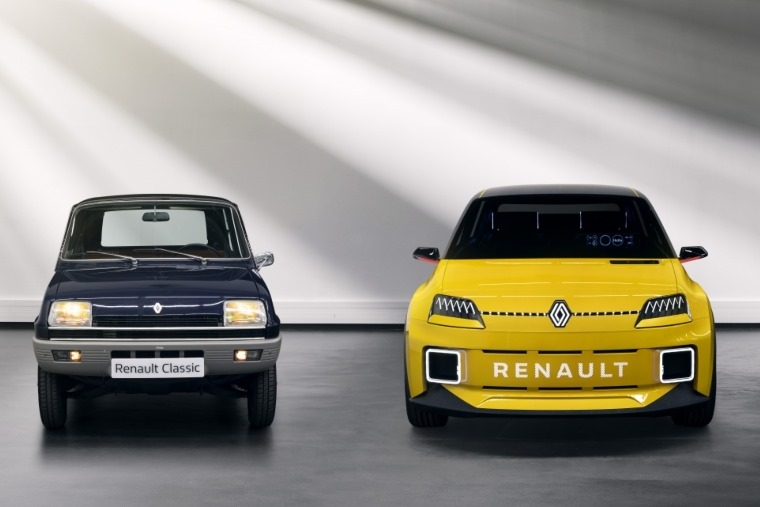 Interestingly Alpine is owned by Renault, and it would appear it's on a bit of a retro role. A while back, it announced that its iconic Renault 5 supermini would be returning as an innovative EV.
From what we've seen so far, it retains that characterful shape that made the original so distinctive. Those stacked rear lights and flush external door handles also hark back to the 1971 success story.
We can't wait for this one to arrive – it's certainly a fresher car than the Zoe which it is likely to replace, anyway.