New Volkswagen ID.4: Price and specs confirmed
Volkswagen has confirmed specs and prices for its ID.4 SUV, with deliveries expected to commence in May.
Here's everything you need to know about Volkswagen's first all-electric SUV.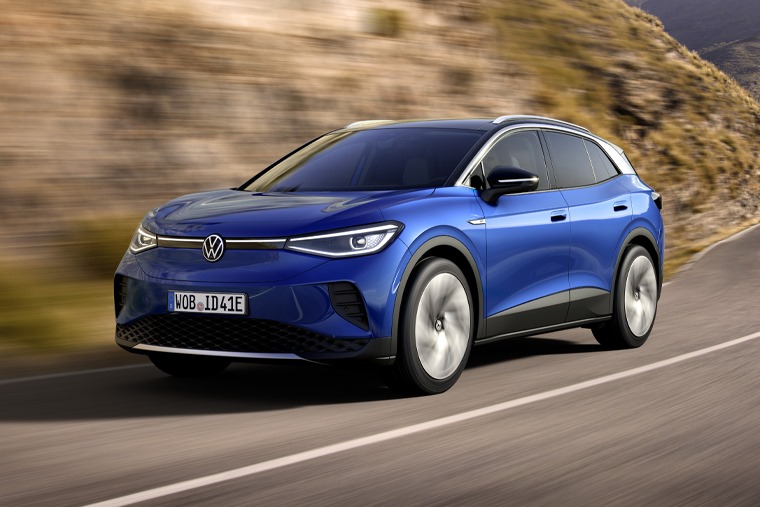 Volkswagen ID.4 exterior
With a bold and ultra-modern appearance, the ID.4 borrows its styling cues from the ID.3, albeit sized up to give it proportions similar to other all-electric SUVs like the upcoming Tesla Model Y and Ford's Mustang Mach-e.
The dynamic exterior is inspired by nature with its clear, flowing design. The basic model features headlights that are almost completely equipped with light-emitting diodes while its taillight clusters have been fully equipped with this technology.
The top-of-the-range version gets headlights that are even more progressive: "they welcome drivers with swivelling lens modules and generate an intelligently controlled main beam."
Volkswagen ID.4 interior
Thanks to its unique drivetrain design, interior room is the first things that strikes you when you step inside an ID.4. The luggage compartment ranges from 543 to 1,575 litres capacity, depending on the rear seat backrest's position – a similar size to cars in the class above.
The most notable feature up front is the large screens. A central infotainment unit gives you either a 10in or 12in touchscreen (depending on specification), while a small driver display is to be found where the dials would normally be.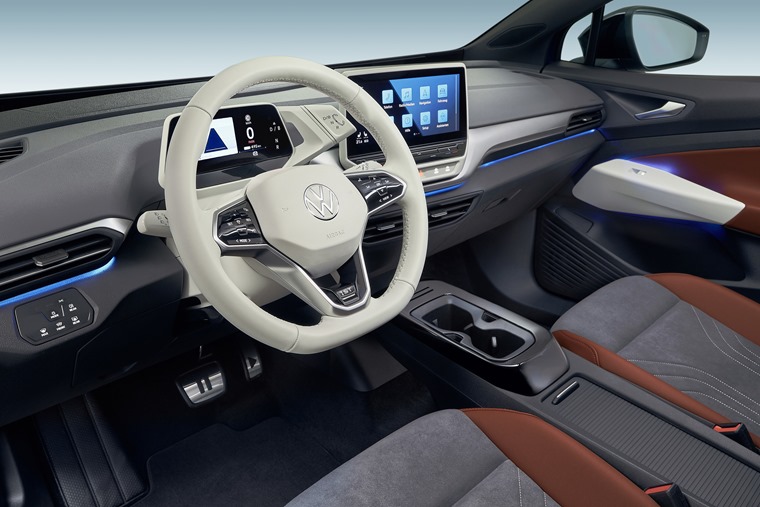 An impressive augmented reality satnav head-up display system is on offer, while you'll find the amenities we've come to expect from a high-tech car such as this: lane keep assist and adaptive cruise control are both offered, with the latter introducing the newest version of VW's semi-autonomous driving assistant.
Say goodbye to buttons, as the the ID.4 does not depend on physical buttons and switches. It is based on two displays – one of which diagonally measures up to 12in and features touch functionality – as well as "Hello ID." natural voice control.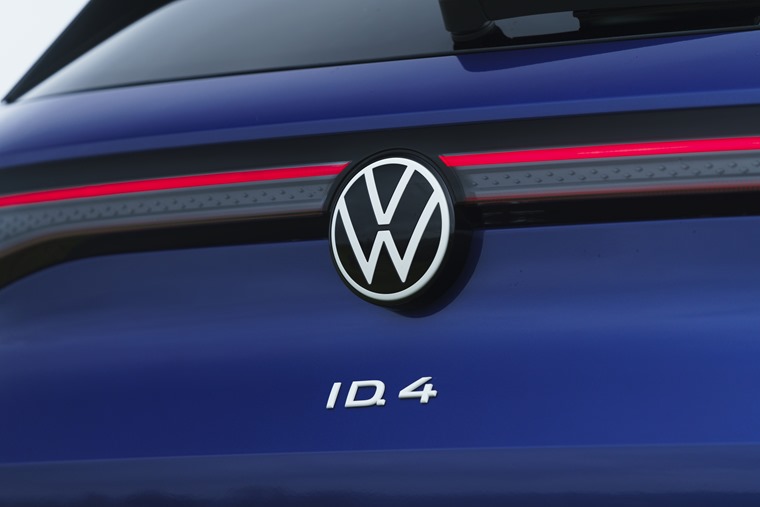 Volkswagen ID.4 trim levels
From launch, three trim levels will be offered: Life, Family and Max. All models feature wireless charging and a 10in infotainment system. The family is priced from £45,520 and adds things like a panoramic sunroof, LED headlights and three-zone climate control.
At the top of the range you've got Max. Priced from £49,990 it gets a head-up display, 12in infotainment system, electric tailgate and adaptive dampers. A number of optional extra packs are available across the range, with niceties including different alloy wheel designs, ambient lighting and different coloured steering wheels.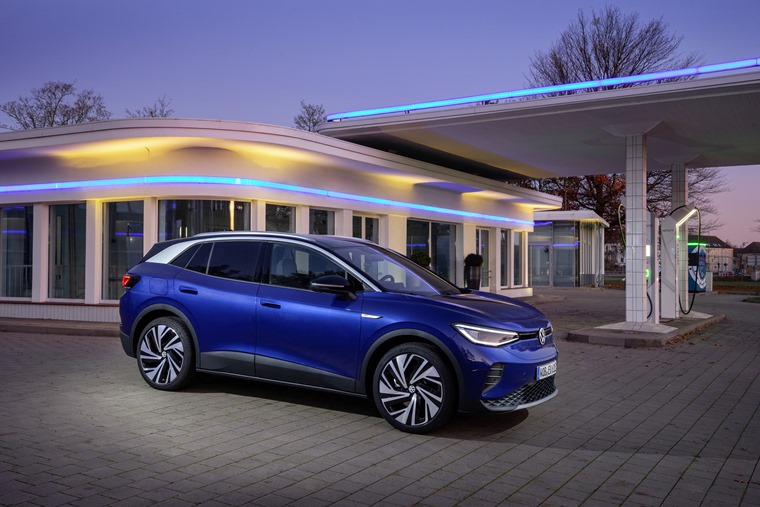 Volkswagen ID.4 drivetrains
All three models feature Volkswagen's latest Pro Performance drivetrain. This is made up of a 77kWh battery and an electric motor powering the rear axle making 205hp and 310Nm of torque. All models will get a range of more than 310 miles, while entry-level Life models get the most with 323.
Thanks to rapid charging technology, the batteries can be recharged to over 200 miles of charge in around half an hour. Other more affordable drivetrains are likely to arrive in due course. We'll get you all the details as soon as they are revealed.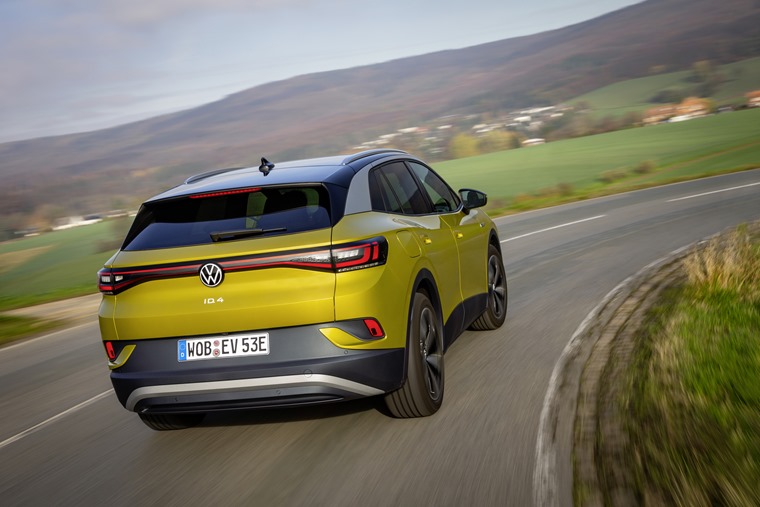 Volkswagen ID.4 release date
Order books are now open, with the first UK customer deliveries expected some time in May. We'll bring you the very best leasing plans as soon as they are available.