Top five reasons why now is the time to lease a Volvo XC40
It's safe to say the Volvo XC40 wowed everyone when it was released in 2018. As Volvo's first entry into the small SUV segment, it aimed to broaden the appeal of the brand and move it in a new direction that was more youthful, a little bit cooler and more customisable.
It was so impressive it was unanimously voted as the 2018 European Car of the Year, winning a litany of 'best ofs' from other publications along the way. No wonder it was difficult to get your hands on one.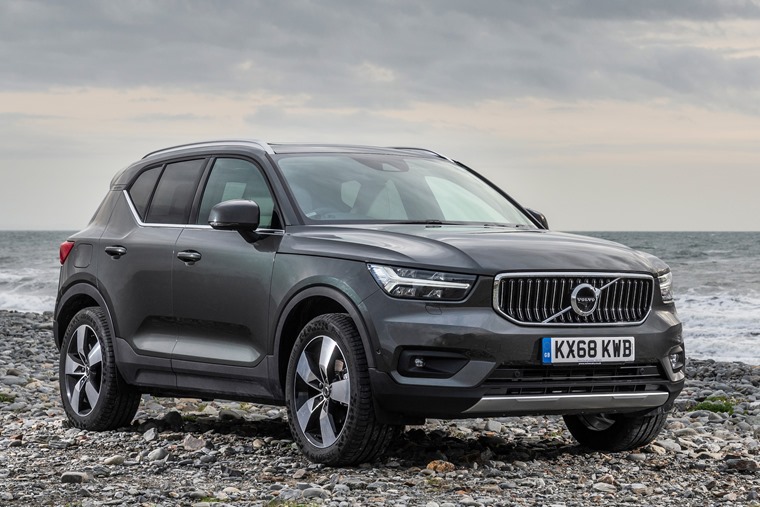 Because of the above points and the momentum Volvo had been building as a brand prior to its release, there was a drastic supply shortage of the XC40 at launch. After receiving more than 80,000 orders in the lead up to its release, Volvo had to expand production at its Ghent manufacturing plant as well as add it to the production line-up at their Luqiao plant in China.
Now that this little supply issue has been sorted and the launch buzz has died down, and with in-stock deals currently available on Leasing.com, we thought it was a perfect time to revisit just what is so special about the Volvo XC40 and why it captured everyone's imagination.
1. It's compact yet spacious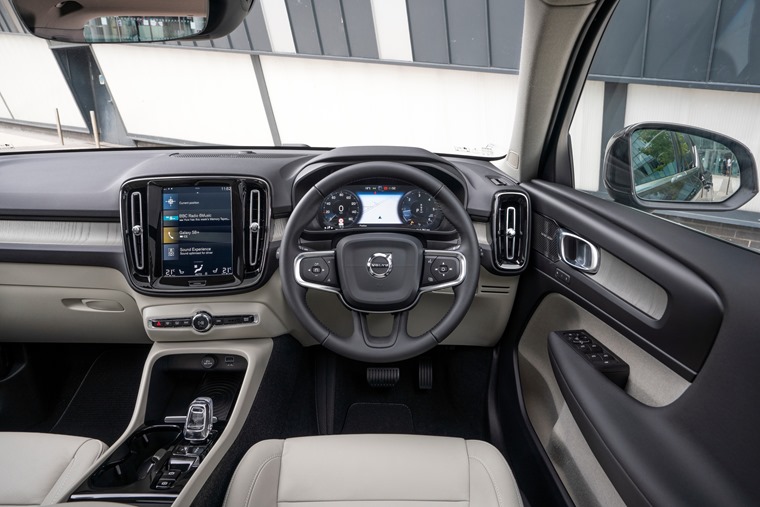 Step inside and the XC40 remains the automotive equivalent of a zen garden. Whereas the exterior exudes the compact nature of the small SUV, inside it's all cool and minimalist which makes it seem a lot more roomier than it has any right to be.
Ignoring the overly complicated interiors of stated rivals such as the Audi Q3 and BMW X1, Volvo's infamous tablet-esque Sensus infotainment system takes pride of place on the dashboard. It's also surrounded by silver-trimmed vertical air-vents and a world's first air-ventilated Harman Kardon sub-woofer mounted on the dashboard. All of this adds to the lightweight and spacious design of the cabin.
Other little space saving and handy touches such as card slots near the driver seat for parking passes, an area to stand your phone in the centre console, and foldout hook near the glovebox could also give Skoda's Simply Clever features a run for their money.
2. It's solid on the road
While Volvo claim the XC40 is more energetic and invigorating than the XC60 or XC90, don't make the mistake of thinking this is a performance model or even a particularly driver-focused vehicle. What it does is get you from A to B in comfort and luxury and with a minimum of fuss, all without jacking up your adrenalin.
There's enough grip and body control to reiterate the above points, making it easier to maneuverer than its bigger stablemates, and the steering is consistent albeit quite light on feedback. All of this suits the size and style of the vehicle.
3. It offers the most comprehensive safety features in its class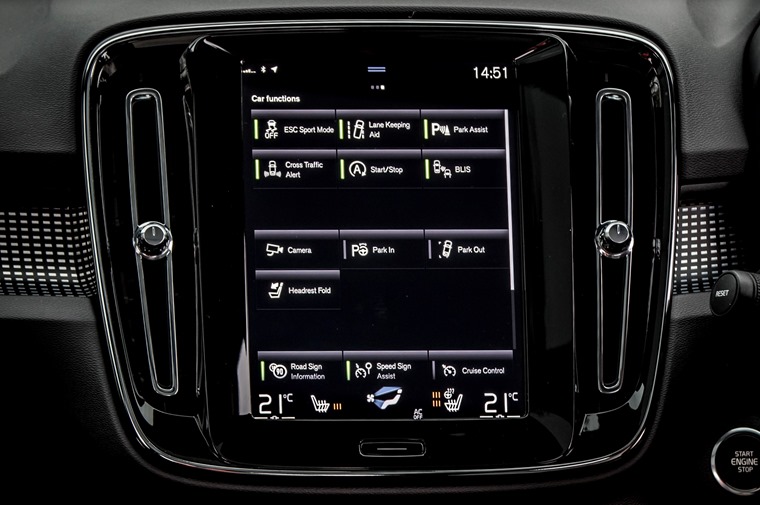 Safety has always been one of the core values of Volvo and the XC40 continues that long tradition. In fact, Volvo's standard safety features put almost every other manufacturer to shame.
The new XC40 comes with the largest offering of safety technology of any small SUV in the market, helping drivers detect and avoid collisions, remain safely in their lane and reduce the impact of accidentally running off the road
Without spec'ing up for an additional safety pack, the XC40 gives you access to everything from Oncoming Lane Mitigation and Run-off Road Protection to Driver Alert Control and Full Auto Brake. Not to mention a Whiplash Protection System, Inflatable Airbag Curtains, Side Impact Protection and Stability and Traction Control. This doesn't even scratch the surface of everything available to mitigate risk while driving either!
It's no surprise then that it's one of Euro NCAP five-star rated vehicles, scoring 97% for Adult Occupant safety, 87% for Child Occupant, 71% for Vulnerable Road Users, and 76% for Safety Assist.
4. Great residual values ensure you get a good deal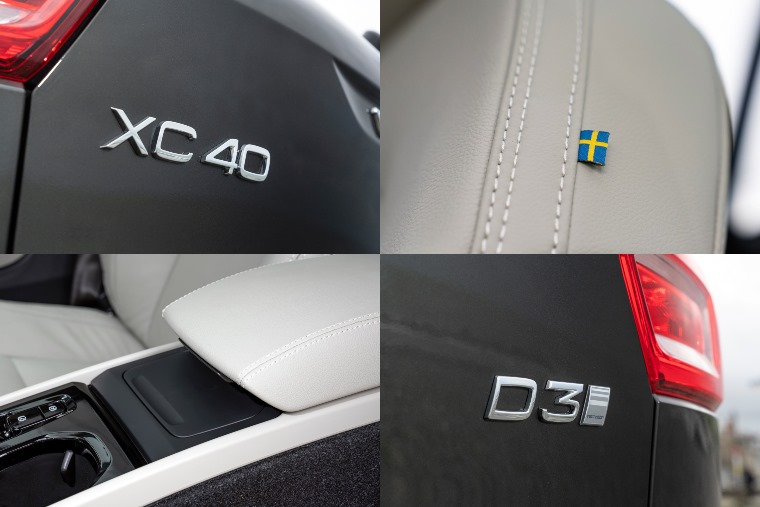 The Volvo XC40 follows in the footsteps of its larger stablemates with competition-beating residual values. The Volvo XC40 D3 Momentum we tested is estimated to be worth 43% of its cost new price (£32,420) after three years and 60,000 miles, according to cap hpi.
Strong residual values mean lower monthly leasing rates, which only makes the XC40 more enticing as well as competitive with fleet and retail customers alike. Lease prices for the XC40 1.5 T3 [163] Momentum 5dr currently start at around £240 per month.
5. There are now plug-in hybrid and pure electric versions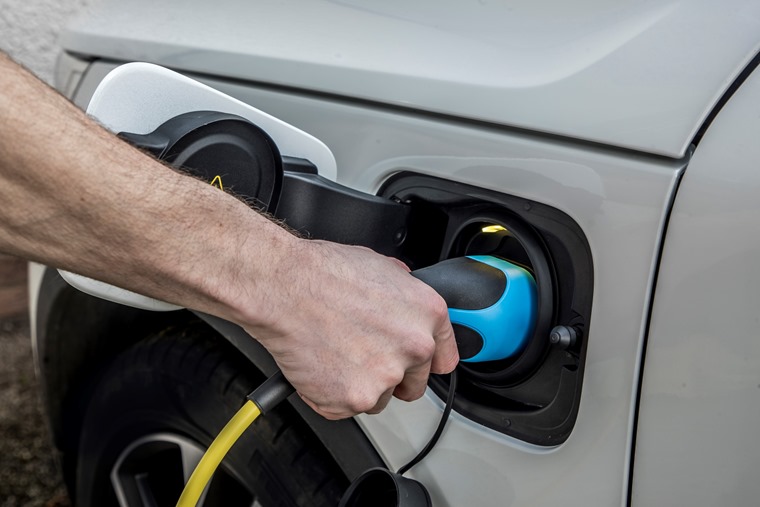 Volvo promised that all of its cars would be electrified in some way by 2020, and it has now made good on that promise.
The Volvo XC40 Recharge - Volvo's new name for any of its cars with a plug, whether that's a hybrid such as this one or any of the forthcoming pure-electric models - is now available to order and we've taken it for a test drive too. You can read the Volvo XC40 Recharge review here. "Refined. Smooth. A sensible SUV," was our five-word review.