Top EVs that are fun to drive… that you can lease right now
Compared with the throaty induction roar of an internal combustion engine, EVs have gained a reputation for not being the most involving cars behind the wheel.
They offer a relaxed and, in many cases, impressively quick drive, but they aren't what you'd describe as fun.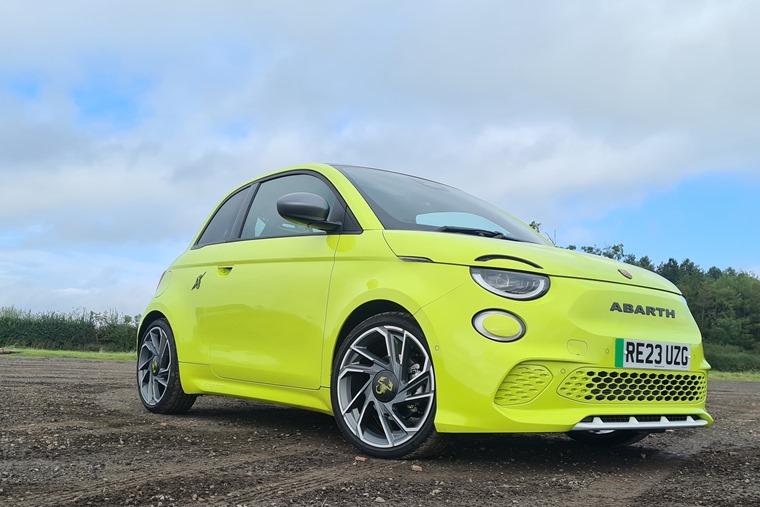 Or so many people think. The truth is manufacturers have been working hard to give their next generation of vehicles the same thrills that petrol power can offer.
We've taken a look at some of the fully electric vehicles we consider to be among the most fun behind the wheel.
1. Cupra Born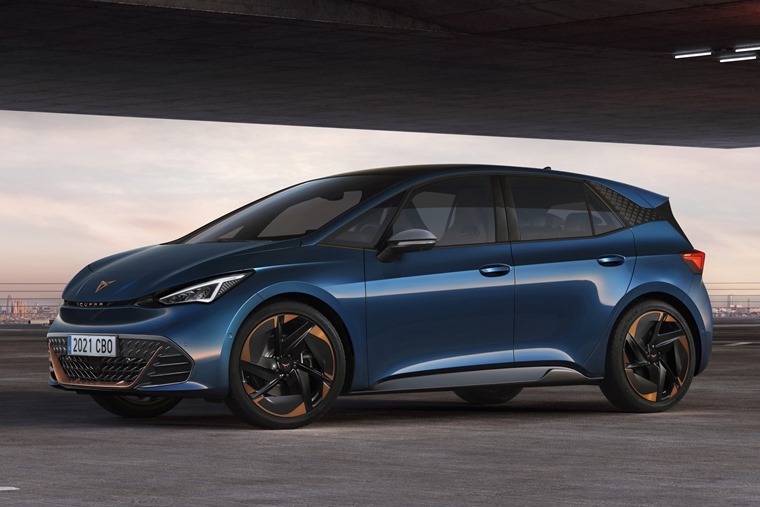 The Cupra Born is a practical family hatchback that sits on the same platform as the Volkswagen ID.3. But you can consider this the sporty, athletic cousin of the VW – it certainly offers a more sporty drive.
For starters, its suspension has been tweaked to provide a stiffer and more engaging feel, while the steering offers sharper responses to make the most of the peppy electric drivetrain on country roads.
All Borns feature rear-wheel drive, and are available with either 204hp or 230hp, depending on spec. For outright acceleration, the latter E-Boost model is best, with a 0-60mph time of 6.6 seconds – enough to worry quite a few petrol-powered hot hatchbacks.
Compare Cupra Born deals
2. Abarth 500e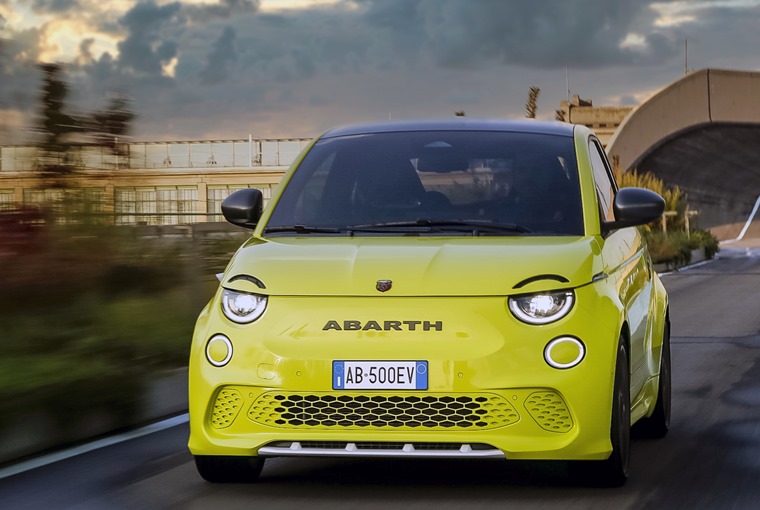 The Abarth brand has a reputation for creating fiery potent little pocket rockets that make a great noise. So how do you make an EV sound like that? Quite easily as it turns out – Abarth spent more than 6,000 hours perfecting what has to be the best synthesised EV noise yet.
Responding to throttle response in the same way you'd expect a petrol car to, there's a crescendo of noise from the sound generator as soon as you blip the throttle. The 500e delivers in spades on the back roads too.
Despite those heavy batteries, their placement combines with the suspension and steering set-up to create a really engaging drive. It feels just as quick as its petrol predecessor, and is an absolute hoot to drive.
Compare Abarth 500e deals
3. MG4 XPower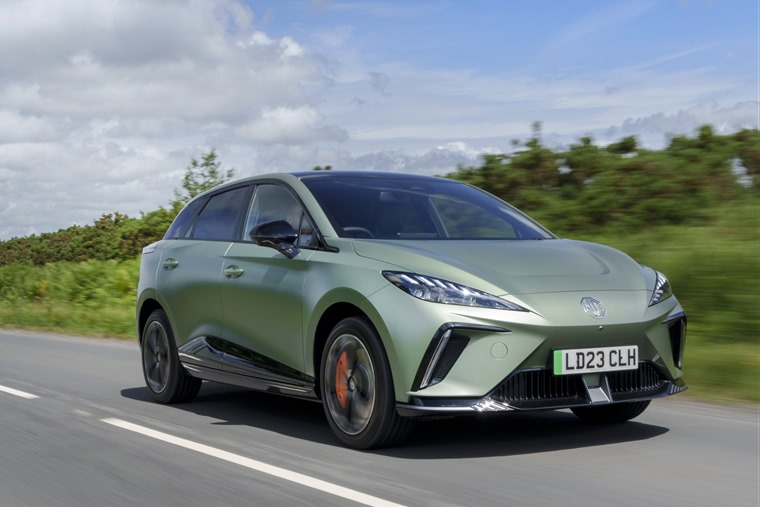 Since it launched back in 2022, the MG4 was praised for being a practical, family-sized EV that was genuinely great to drive. Now it's gone one further with the introduction of the XPower. It offers supercar-rivalling acceleration, while keeping that great chassis set-up that makes it a hoot on the open road.
0-60mph takes just 3.8 seconds – unheard of for a car in this class (with the exception of Tesla). There's also been a number of mechanical additions to help manage the extra power, including an electronic differential and a torque vectoring system.
The suspension is firmer than the standard model, while its 64mWh battery offers an impressive range of 239 miles. If you're after a bit of a sleeper EV that'll compete with a Porsche 911 at the traffic lights, it's worth a look.
Compare MG4 deals
4. Porsche Taycan
IF you're after a luxurious and super-quick GT car, then the Porsche Taycan should certainly be on your shortlist. It combines the potency of Tesla's fastest vehicles, but adds decades of honed experience in how to make a car handle perfectly.
It's one of the few EVs to utilise a gearbox, which allows it to achieve a top speed of 162mph. A raft of control systems also feature, with torque vectoring and rear-axle steering making it one of the most engaging EVs to drive down a twisty b road.
With the range-topping Turbo S producing up to 760hp, the acceleration on offer will really take your breath away. It's one of the most accomplished sporty EVs to date.
Compare Porsche Taycan deals
5. Lotus Eletre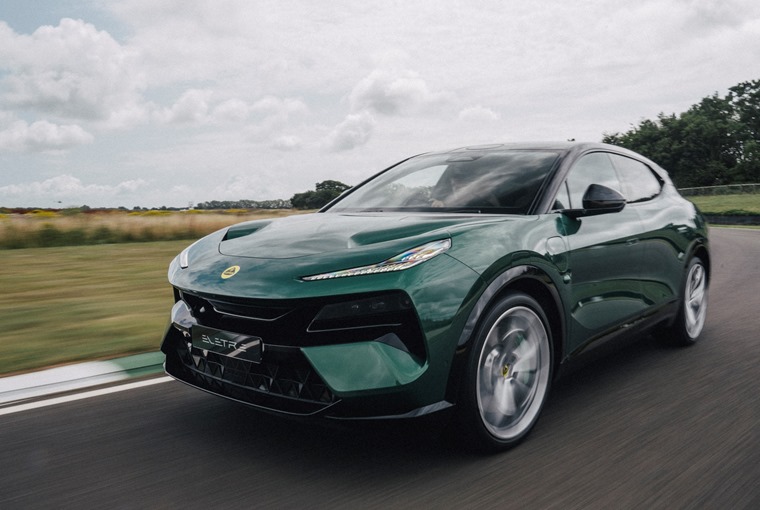 The Lotus Eletre has a lot to live up to. It's the brand's first EV. And Lotus isn't just any car company. It's renowned for creating some of the most nimble and impressive sports cars ever made. We're happy to say that the Eletre can hold a candle to Lotus' huge back catalogue of driver's cars.
You can opt for two variants that produce 600hp and a whopping 900hp respectively – the more potent variation is capable of 0-62mph in less than three seconds, making it one of the quickest EVs on the planet.
But Lotus isn't just known for outright performance; it has to handle well too. Amazingly, despite a 2.5-tonne weight, the engineers have managed to create a seriously engaging platform. Cornering grip is phenomenal and, when combines with its eye-watering acceleration, makes for one of the funnest EVs to date.
Compare Lotus Eletre deals
One to watch: Volkswagen ID.2 GTI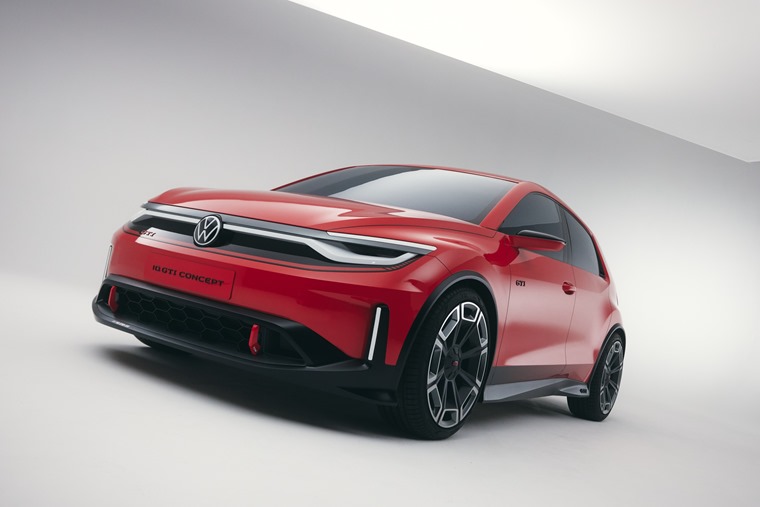 It's not yet possible to lease one, but the Volkswagen ID.2 GTI is certainly one to watch if you're in the market for a fun EV. The GTI has been synonymous with driving enjoyment for decades, and VW has now confirmed there will be a hot version of its upcoming ID2 hatchback.
It'll launch in 2026, and features all the best GTI hallmarks, with of course, one key difference: it's electric. Drivetrain details are to be confirmed, but it'll produce around 200hp and most likely feature a number of other tweaks that help it handle better than the standard car.
We'll bring you more details as and when they are revealed.
Find out more about the ID2 GTI
And just for fun: Citroen Ami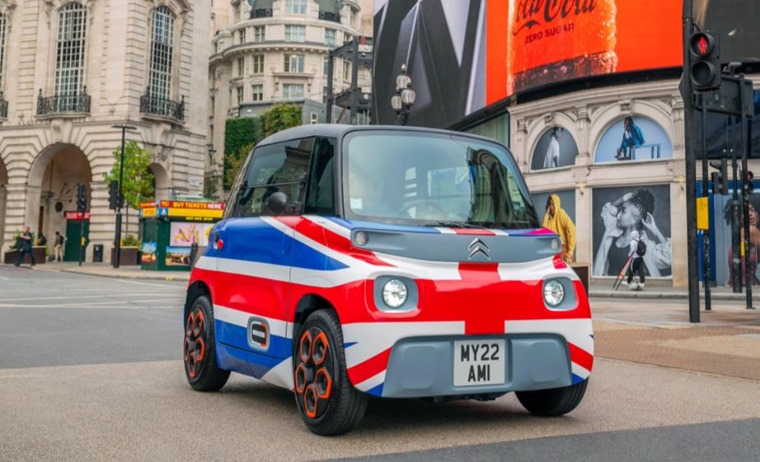 Ok, bare with us. We appreciate the Citroen Ami won't be for everyone, but it is a car that proves that "fun" doesn't necessarily require a lot of power. Producing just 9hp and with a top speed of 28mph, you might think we've lost the plot.
But the truth is that the fact you drive the Citroen Ami flat out everywhere makes it rather fun – especially in its preferred urban environment. You might not win any traffic light grand prix, but acceleration to around 20mph is swifter than you may think.
And its funky design adds to the fun. Flip up windows inspired by the iconic 2CV, a rear-hinged driver's door and quirky looks make it a great choice for city dwellers who want some fun, albeit slow fun.
Compare Citroen Ami deals