Top five alternatives to the Vauxhall Corsa
The Vauxhall Corsa has long been a popular choice on the small car market. It offers an affordable and practical hatchback and is available with a range of power train options – including a fully electric version.
But what else is on offer in this segment that can compete? Despite the rise of the crossover, the small hatchback market segment is still a packed one.
We took a look at some of the best alternatives to the Corsa that can compete in terms of costs, practicality and features. Here's our top five Corsa alternatives.
Volkswagen Polo
 
Volkswagen
Polo
2.0 TSI GTI 5dr DSG
Profile:
9+35
Mileage:
5k Miles p/a
£264.66
Per Month, INC VAT
Initial Payment: £2,381.94
Personal Leasing Deal by: Bestcarfinder
The Volkswagen Polo is a premium small car that impresses with a high-quality interior, refined ride and grown up feel. These days you really can consider this car a downsized Golf in terms of its drive.
All models feature a host of advanced safety tech such as autonomous emergency braking, while infotainment is also impressive with Android Auto and Apple Car Play compatibility across the range.
Drivetrain-wise, you've a choice of frugal 1.0-litre petrol engines available with a range of power outputs. There's also the 2.0-litre GTI to consider if you're after something a little special, but the 1.0-litre units should meet most people's requirements.
Compare Volkswagen Polo lease deals
Hyundai i20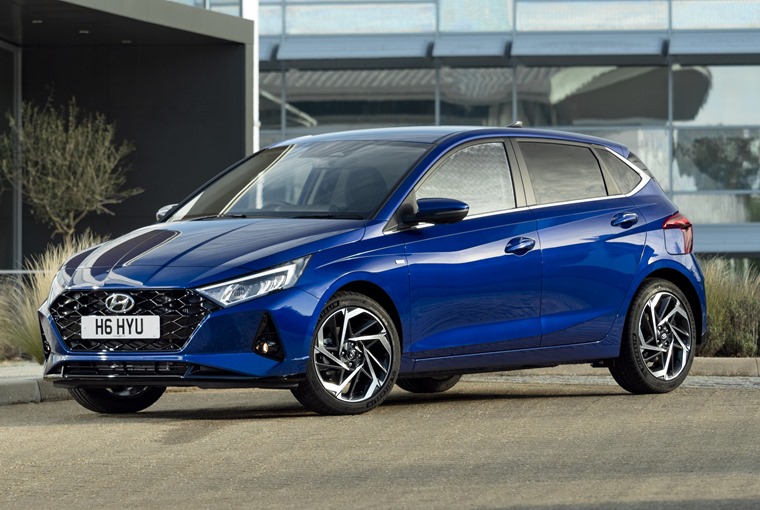 Sitting between the i10 city car and the i30 hatchback, the i20 is often forgotten about. In its latest iteration though, it's won plenty of praise for its sharp styling and impressive standard specification.
Hyundai has come a long way in terms of quality and reputation, and the i20 is a shining example of their progress. Its punchy 1.0-litre engine also features a mild-hybrid system and can be specified with a smooth seven-speed gearbox.
Offering excellent value for money, the i20 boasts a spacious cabin, good build quality, and a comfortable ride. It also comes with a generous list of standard features, including some that are optional on rivals.
Compare Hyundai i20 lease deals
Renault Clio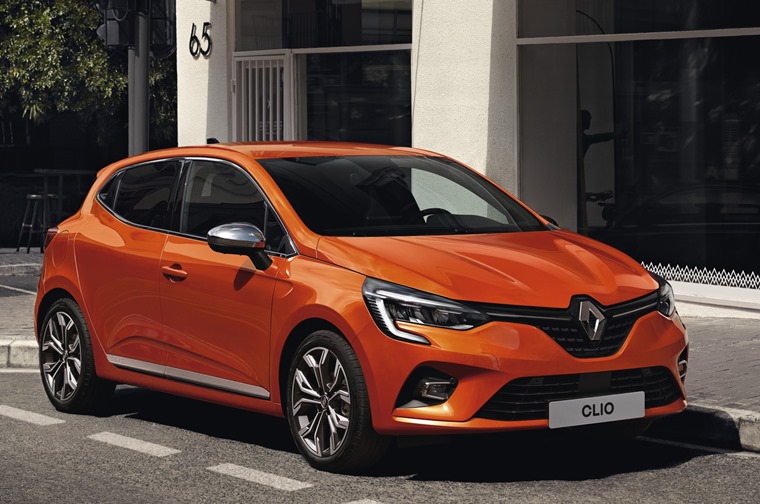 If you want to add a little va-va-voom to your lease, then the Clio is the way to go. This small French hatchback has been a favourite for years, and the latest version features a nicely updated infotainment system and some clever 360-degree camera options.
Its distinctive design helps it stand out in a crowded market space, while the range of efficient engines offer an enjoyable driving experience that's just as happy on longer journeys as it is around town.
You'll also find it offers more luggage capacity than some on this list, including the more expensive Volkswagen Polo.
Compare Renault Clio lease deals
Peugeot 208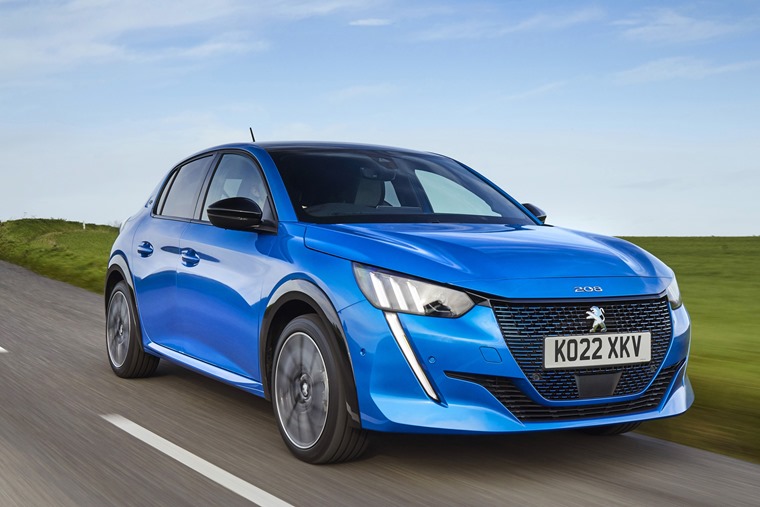 The 208 is Peugeot's answer to the Clio, and a very good one it is too. It's also closely related to the Corsa. You'll find despite its curvaceous body and stand-out interior, underneath it sits on a very similar platform – Vauxhall and Peugeot are after all owned by the same company.
This means it offers the same great 1.2-litre petrol engines, as well as an all-electric model in the form of the e-208. The Corsa might be a good-looking car, but the 208's design really does stand out.
The i-Cockpit dashboard helps put it a cut above too, with the central infotainment touchscreen featuring Apple Car Play and Android Auto as standard.
Compare Peugeot 208 lease deals
Mazda 2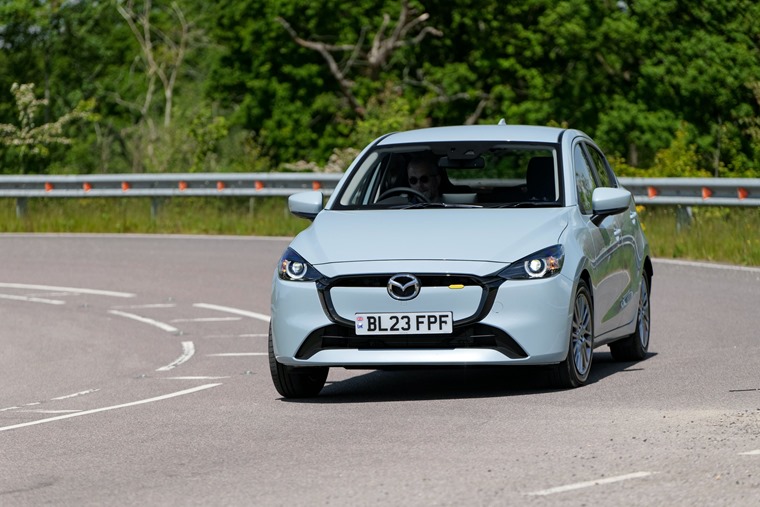 Mazda is known for creating some great driving cars, and the 2 hatchback is no exception. Featuring clever Sky-activ petrol engines that are frugal and efficient, this is a great well-made car that offers a fantastic alternative to more mainstream rivals.
It's been around a few years now, but a serious of facelifts have kept it looking fresh. Talking of looking fresh, if you don't mind spending a little more, the Mazda 2 Hybrid offers a different look and even better efficiency. Both models are worth your hard-earned cash.
Cant' see the car you want?
Don't worry. At Leasing.com, we strive to offer the biggest choice at the best prices. Hit the button below to find your dream lease deal. We've millions of offers from hundreds of the UK's leading brokers, dealers and manufacturers.