The cars we're most looking forward to in 2021
2020 is officially over. Hurrah! Following such a complicated year, there's much to look forward to in 2021.
But what about the cars? What are we looking forward to most? Here's a taster of what'll be arriving over the next 12 months. Next year looks electric, literally.
BMW iX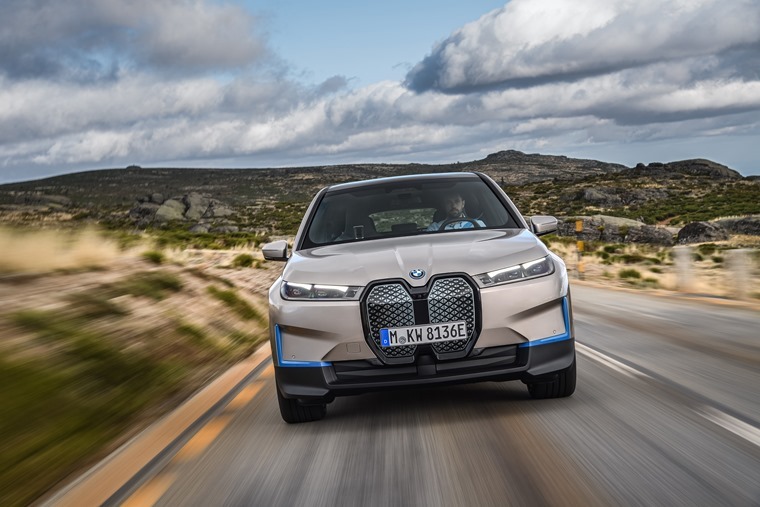 The radical BMW iX was revealed earlier this year and is markedly different in appearance to other electric SUVs. It gets two electric motors, which combine to produce around 500hp. A 100kWh battery will enable it to travel up to 375 miles between charges too.
The infotainment system is seriously clever too, featuring 5G compatible tech that enables it to communicate with other vehicles. This is likely to be a regular feature on cars in the future. Like the i3, it'll be arriving at the end of next year.
BMW i3 (the all-electric 3 Series)
The BMW i3 was quite revolutionary when it arrived a few years back, but with BMW now offering plug-in versions across most of its range, it's no surprise we can expect the next i3 to take the shape of a 3 Series.
Offering an alternative to the likes of the Tesla Model 3, We don't know much about it so far, but you can expect it to resemble the petrol and diesel-powered 3 Series. If it's anything like other electric BMWs, it'll be marked out by blue trim pieces and unique bumpers and alloy wheels. It's set to be revealed towards then end of 2021. Watch this space.
Ford Mustang Mach-e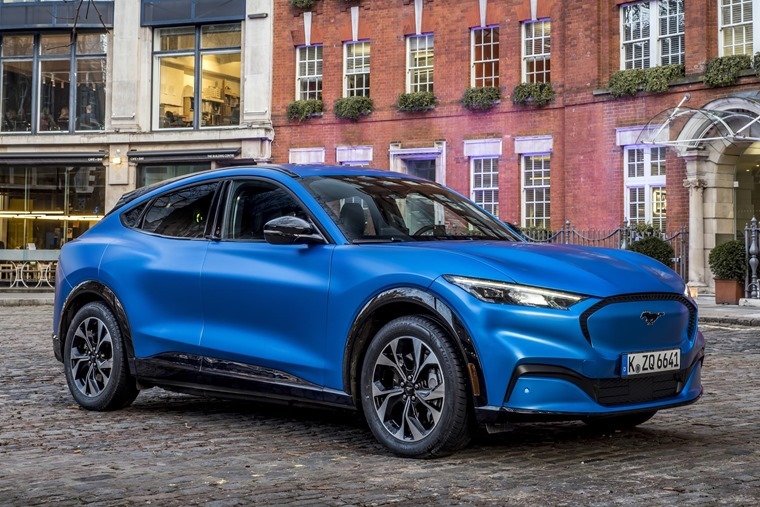 An electric muscle car that's actually an SUV? Yep, that's what Ford have built with the Mustang Mach-e. It gets the same moniker and shares looks with the famous Mustang Coupe, but underneath you'll find an electrified platform fit to take on the Tesla Model Y. Early reviews have been extremely positive, and with a range of more than 350 miles, it'll meet the needs of most people too.
Hyundai Ioniq 5
The Ioniq was a major success for Hyundai. Available as a hybrid, plug-in hybrid and all-electric variations, the current model continues to be a popular choice with lease customers thanks to appealing rates and low running costs. The Korean brand is now turning the Ioniq into a range of electric-only cars, the first one – the Ioniq 5 – is set to be revealed next year. We don't know much about it yet, but it'll probably get around 300 miles of range and get a list price of around £35,000.
Mercedes EQ range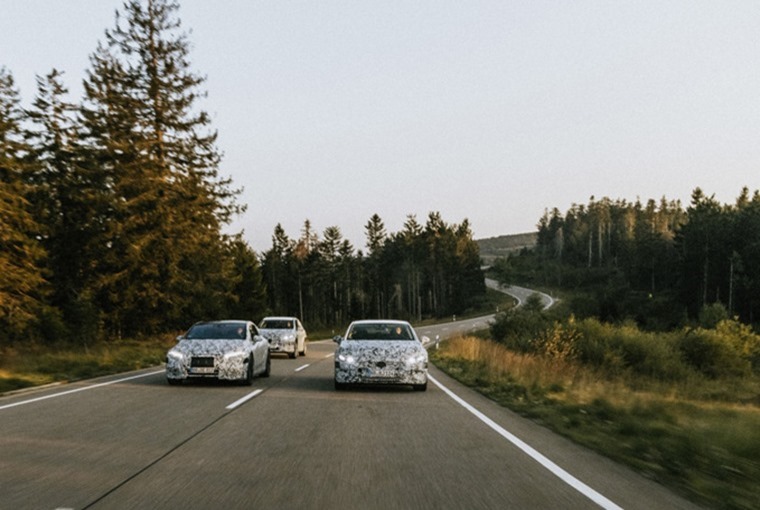 If you'd prefer your Mercedes with an all-electric drivetrain, good news: 2021 will mark the launch of the first EQ saloon cars, starting with the flagship EQS. This will essentially act as the electric variation of the latest S-Class, although there'll be some key styling differences. Expect this to launch by the end of 2021.
We'll also likely see the launch of the smaller EQE as well as a compact EQA saloon. You can read all about this upcoming range here.
Mercedes-Benz C-Class
Attention leasing fans: there's a new C-Class in the works. It's constantly topped the leasing charts in the UK in recent years, and there's no reason to think the next generation will be any different. There's no official pics yet, but we expect it'll take styling cues from the A-Class and S-Class. That means a sharper, more angular look.
Expect to see a range of mild-hybrid options making up the main powertrain variations, with plug-ins likely to feature prominently. There's also be tonnes of new tech, with a new adaptive cruise control system and autonomous driving aid that allows for hands-off driving at up to 80mph. All models will feature adaptive suspension, while there's rumours a rugged all-wheel drive estate version will feature in the line-up too.
Nissan Qashqai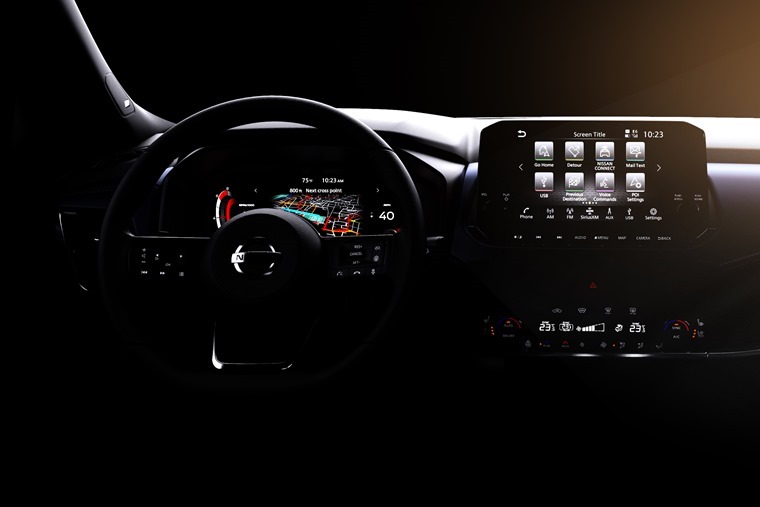 This Nissan Qashqai is a firm family favourite has had a complete rework for 2021, with the all-new model set to be revealed in the spring. We've been treated to some photos of its class-leading interior, which features much improved ergonomics, higher quality materials and a raft of new infotainment tech. Read all about it here.
Skoda Enyaq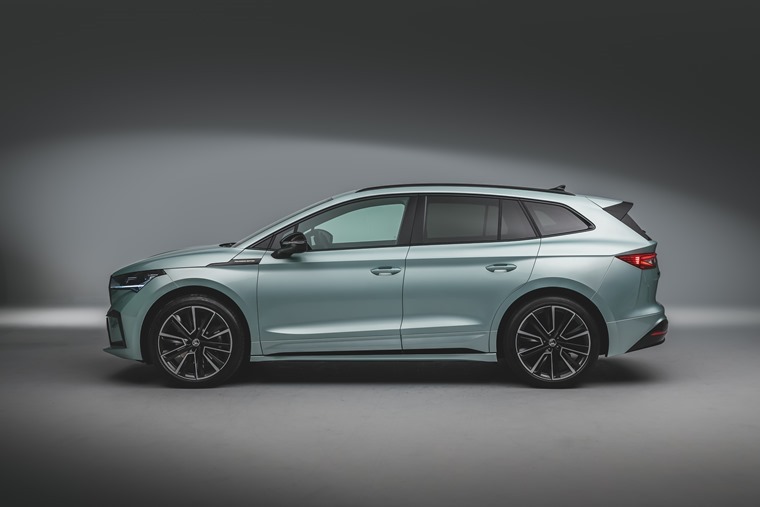 If you're looking for your next car right now, have you considered the all-new Skoda Enyaq? It'll be the first model featured on this list to launch, with production already underway ahead of a UK launch early in the new year.
It gets Skoda's hallmark – an extremely practical and spacious interior – while its range of batteries will be able to get you 316 miles between charges – enough to worry EVs that are much more expensive. Fast charging options are available too, with the range-topping iV 80 model capable of receiving a 125kW charge. Costing from £33,450, we're predicting this will be one of the most popular EVs of 2021.
Volkswagen ID.4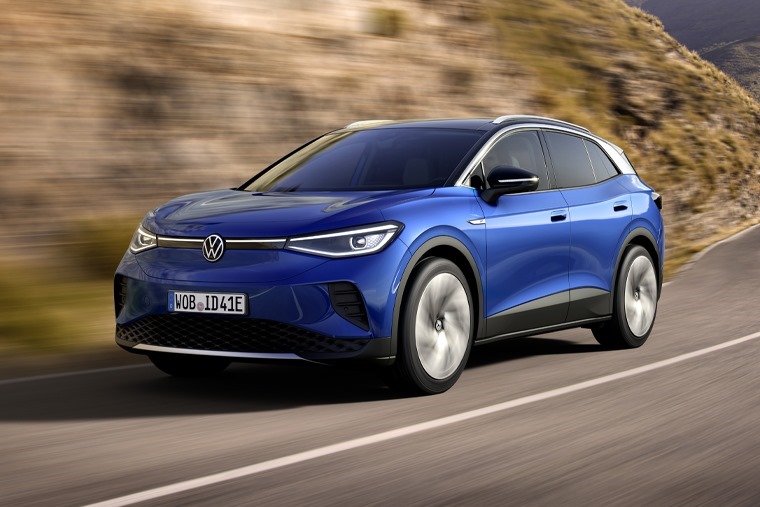 Have you seen ID.3s out in the wild yet? It's probably the most important car VW has created since the Golf. But if you want more room than a hatchback can offer, you'll soon be able to get the VW ID.4 too. This SUV is poised to take on upcoming cars such as the Mustang Mach-e and Tesla Model Y and offers a range of up to 323 miles. Set to launch sometime in 2021, you can read all about it here.
Ready to lease right now?
If you can't wait for one of the above vehicles, check out leasing offers now and find your ideal next car. Just click the button below.