The best new cars you'll be able to lease in 2023
2022 was a funny old year for the car industry. Finally, manufacturers are catching up with demand, and more and more vehicles are in stock and available with lower lead times.
So, if your lease is up this year, there's a raft of new models of all shapes and sizes set to hit Leasing.com in 2023 – in fact some already have.
In no particular order, here's a look at some of the latest and greatest models coming in 2023. Could one of them be your next lease car?
Ford Mustang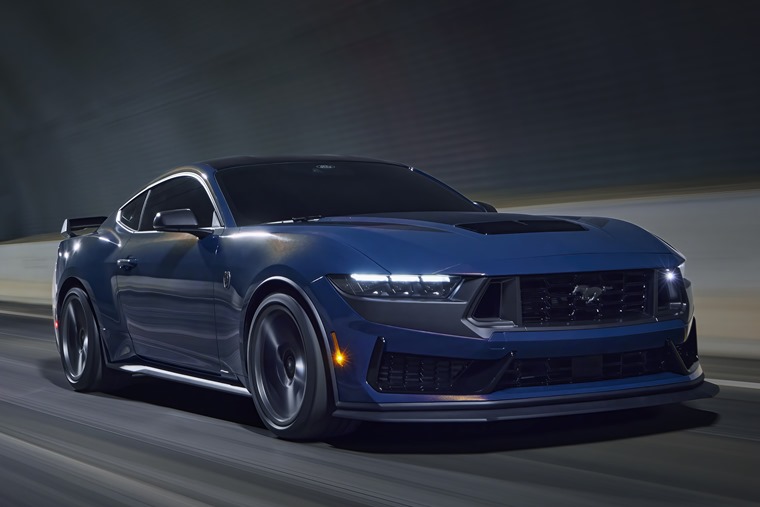 The arrival of the new Ford Mustang is imminent, with deliveries expected to commence in the opening months of 2023. Despite the ever-growing move towards electrification, the Mustang has stayed true to its petrol roots, and retains its iconic 5.0-litre V8 engine.
Style-wise, the updated car is more chiselled than before, while the interior also gets a comprehensive rework. You can still even choose to opt for a six-speed manual rather than a 10-speed automatic. So, if you're after one of the last true muscle cars that'll feature potent petrol power, the upcoming Mustang could be for you.
Hyundai Ioniq 6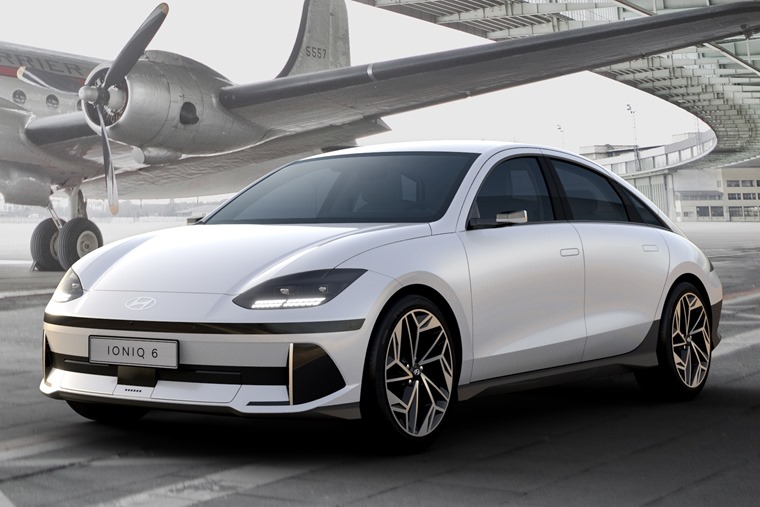 From one extreme to another now, in the form of the sleek new Hyundai Ioniq 6. Deliveries are expected to commence by spring, and you can order one right now. Taking the form of a fastback saloon, it marks a breakaway from the Ioniq 5's square, retro design, instead taking inspiration from aero cars of old.
Inside, the dashboard features a twin-screen panel, with the company aiming to make the car as roomy as possible thanks to a flat floor. While it doesn't share any styling with its sibling, it does borrow its drivetrain. That means you can get it with a 77kWh battery pack offering up to 379 miles between charges.
Audi A6 Avant e-tron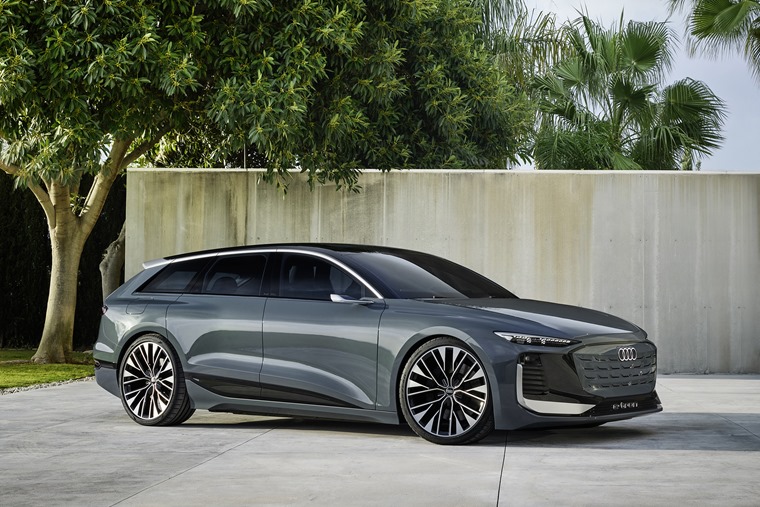 The stunning new Audi A6 Avant e-tron is set to hit the market in 2023. It will join the electrified version of the saloon car. With more than 400 miles of range between charges and a sub-four second 0-62mph time, it's no doubt going to be one of the most premium electric load luggers on the market.
In fact, it shares lots of its components with the potent Porsche Taycan. That tells you all you need to know really, doesn't it? Prices haven't been confirmed yet, but you'll be able to order the A6 e-tron in both saloon and estate form some time in 2023. We'll bring you plans as soon as they're on offer.
Volvo EX90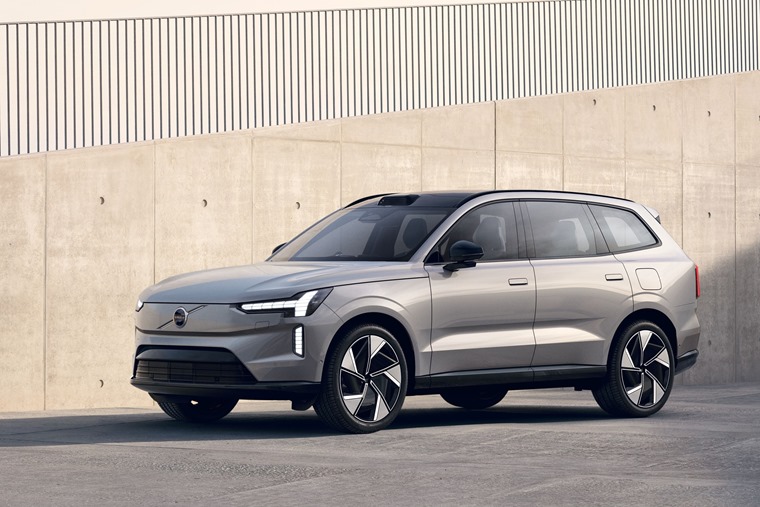 The EX90 is a significant car for the Volvo brand. It's set to eventually replace the iconic XC90 seven-seater and, in the best tradition, will also be offered with three rows of seats. Unlike the petrol powered model though, the EX90 benefits from cool Polestar-inspired styling and uses lots of recycled and sustainable materials.
Featuring a large 107kWh battery pack will also give this large car the ability to travel up to 364 miles between charges. A Performance version is also set to be offered, which will produce more than 500hp. No exact release date has been given, but we know deliveries will commence in 2023. We'll bring you leasing plans asap.
Jeep Avenger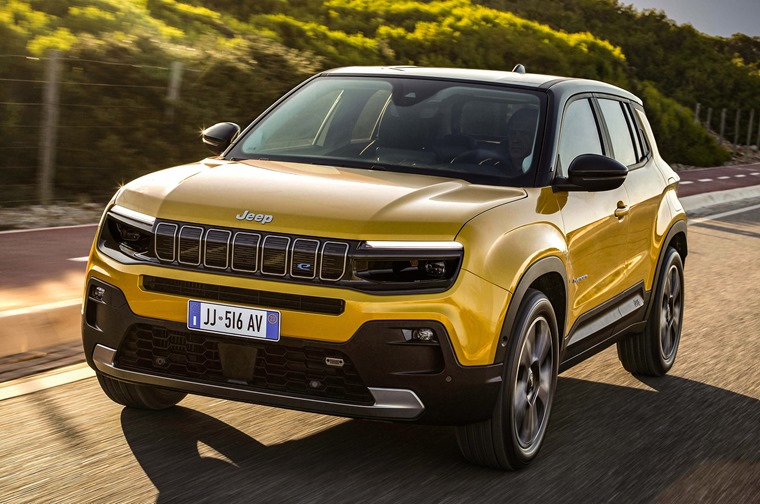 Jeep's all-new Avenger model was revealed at the Paris Motor Show, and it'll be available in the UK from January. It's the brand's first-ever all-electric vehicle, featuring a 54kWh battery offering around 250 miles of range between charges.
Offering fresh new styling, it appears the Avenger breaks away from the current design cues used by cars like the Renegade. Single and dual electric motors will be offered, allowing for both two and four-wheel drive models. All motors produce 120hp. You can read more about it here.
Polestar 3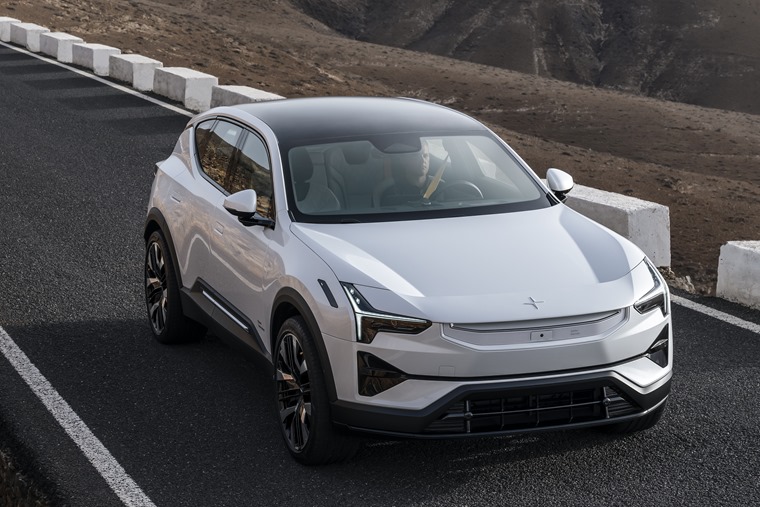 The Polestar 3 is an all-new electric SUV, and is set to offer an alternative to models like the BMW iX. With Polestar's trademark styling, a potent electric drivetrain and tonnes of tech, we reckon it will be a hit for the Swedish brand.
It's larger, wider and higher than the existing Polestar 2, and offers impressive practicality. It'll get a 111kWh battery which, in the Long Range model, offers enough juice to give you 379 miles of range. You can check out the Polestar 3 in full here.
Mercedes EQE SUV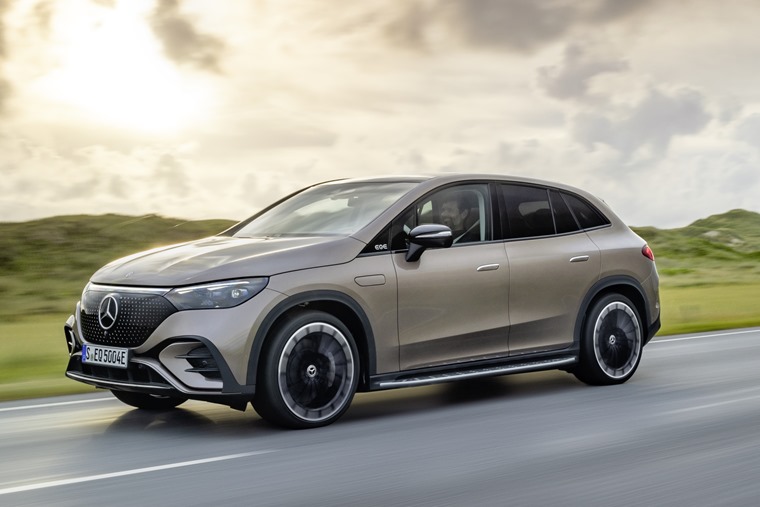 Mercedes' latest EV comes in the form of the EQE SUV – a larger, wider and more practical variant of its standard EQE saloon. The SUV mirrors its sibling in the styling department, but adds SUV proportions. Inside, you can plump for Mercedes' stunning Hyperscreen infotainment system.
You'll be able to pick between a single and dual-motor model from launch, with a 90kWh battery providing power. Perhaps most intriguingly, following its launch there's set to be a hit AMG model. It'll produce 950Nm of torque and almost 700hp. 0-62mph? Just 3.5 seconds.
Renault Austral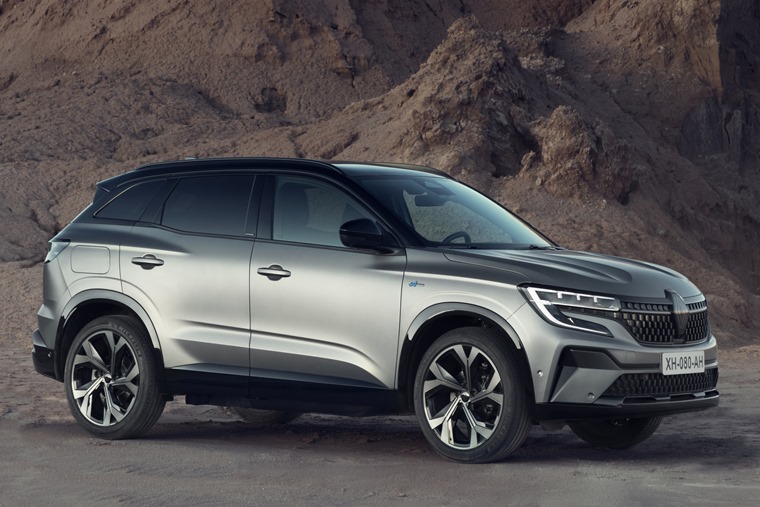 The Austral is Renault's replacement for the Kadjar, and is set to debut in the opening months of the year. It gets hybrid engine options, fresh styling that borrows elements from the E-Tech Megane and an all-new impressive infotainment system.
If you're looking for a more interesting alternative to the likes of Nissan's Qashqai, this could be the car for you. Inside, things have been seriously upgraded if you're comparing it to the Kadjar. There are two 12in displays that make up Android-based infotainment system. Check it out in full here.
Smart #1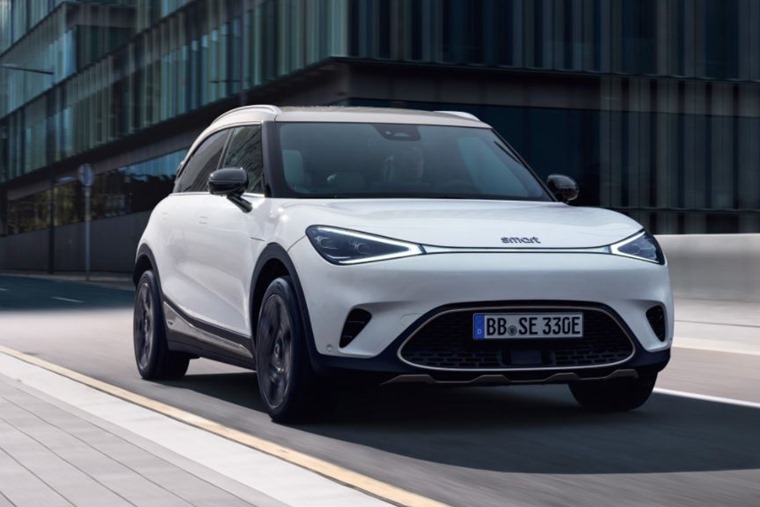 The Smart brand has changed. With the #1, it'll introduce its first SUV. It's aimed at expanding the brand's presence in one of the most competitive market segments, and utilises a completely fresh platform and design.
Underneath the Smart's new body lies a completely new platform for the brand too. It's been developed as part of a partnership between Mercedes and Geely. From launch, it'll get a 66kWh battery combined with a 268bhp electric motor. We expect order books to open in the coming months.
In the market for a car right now?
If you don't want to wait, you can check out the car leasing offers available right now by hitting the button below. You can sort deals by monthly price, total lease cost and overall value. By opting for in-stock deals, you'll be able to find cars that are available for delivery asap.