Lease car countdown: The Top 10 hits of 2022
As another year draws to a close, we've been taking a look at the figures here at Leasing.com. As the UK's only lease comparison website that has full market coverage of brokers, dealers, funders and manufacturers, we've got a good idea of what's how and what's not on the personal contract hire market.
There's some noticeable trends this year. Firstly, a whopping seven of the top ten vehicles are crossovers or SUVs, with consumers seemingly more keen than ever on this popular and practical body style.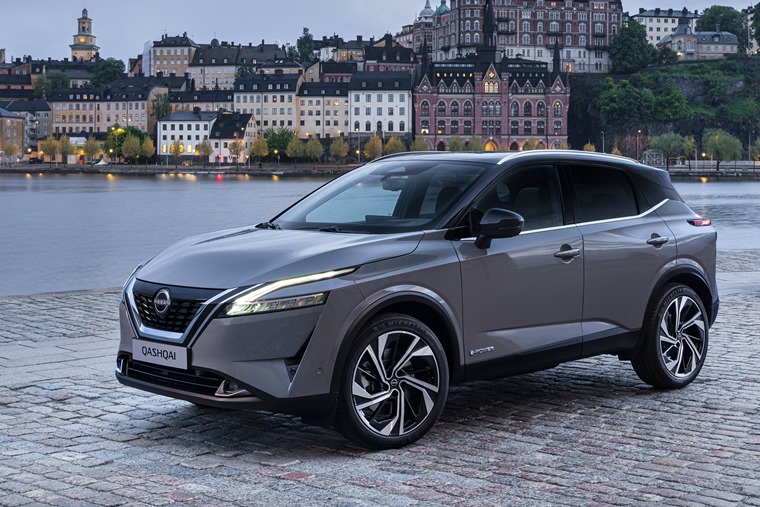 Secondly, with the cost of living crisis starting to bite, it appears that more mainstream, affordable brands are the go-to choice, with only one premium German car making it into the top ten this year.
But what does the full list look like. Without further ado, here were the most popular cars on Leasing.com by enquiry numbers in 2022.
10. Volkswagen T-Roc
In tenth place, it's the Volkswagen T-Roc. It's been around a few years now, and like the Tiguan before it, has made its mark on the leasing sector. It offers a perfect combination of compact proportions and impressive interior room. Given its popularity, we sent one to our reviewer Howard Ritchie to see if it still lives up to its reputation.
It was actually facelifted earlier this year, which no doubt has helped bolster its popularity. The rework ushered in an updated infotainment system, while a digital driver display is now standard across the range. The comprehensive petrol engine line-up went unchanged though, but that's no problem. There's something to suit all requirements in the T-Roc range.
Compare Volkswagen T-Roc lease deals
9. Volkswagen Polo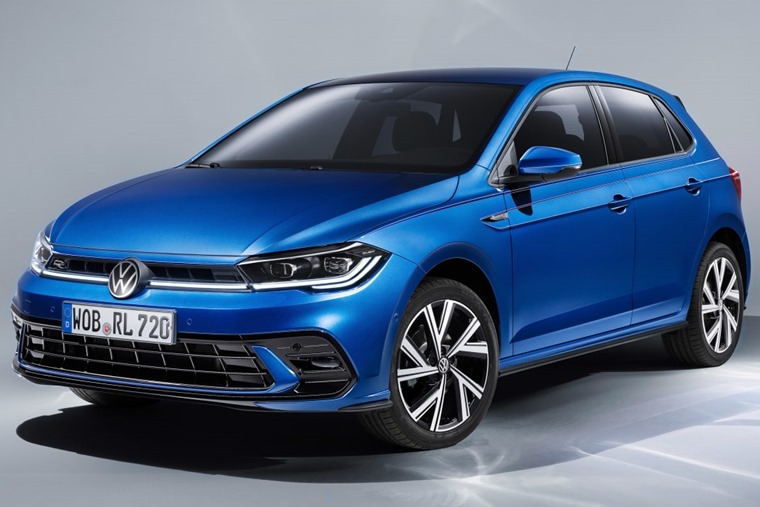 In ninth place, it's another Volkswagen – the iconic Polo. These days, the Polo is very much a slightly smaller Golf, in terms of styling, tech and quality anyway. It's also one of the only small hatchbacks to make the top ten, although there is clearly still a large market for small, economical models like this – particularly in the current climate.
With a host of impressive tech on offer and even a sporty R-Line to choose from, the Polo has got to be one of the most premium hatchbacks currently on offer. Its price point probably has a lot to do with its popularity too – for the best part of the last year, you've been able to bag a Polo for around £200 per month. That's a lot of car for not a lot of cash.
Compare Volkswagen Polo lease deals
8. Mercedes-Benz CLA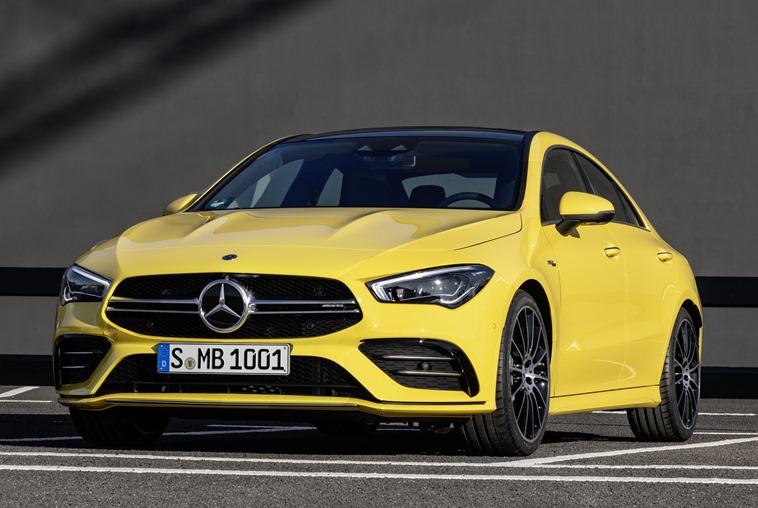 In years gone by, the top ten used to be packed with Mercedes products, but in the current economic climate, it's just the CLA that slips into the list in eighth position. It's not hard to see why – it offers the same sleek looks as the Mercedes A Class Saloon, but in a slightly larger package. It's available as a swoopy estate car too.
With a comprehensive range of petrol, diesel and plug-in models, there is a CLA to suit every requirement and occasion. Combine this with the fact that it gets Mercedes' ultra-luxurious interior and cutting-edge tech, it's one of the best compact executive cars of 2022 – and its popularity proves it.
Compare Mercedes CLA lease deals
7. Hyundai Kona
In seventh place, it's another compact crossover – the Hyundai Kona. The Korean manufacturer has been on a roll these last few years, coming out with some fantastic new electrified models like the Ioniq 5. While the Kona can be had in petrol mild-hybrid form, there's an electric version too, and it offers fantastic value for money compared to similarly sized competitors.
Equipment levels are impressive, even on more basic models. All but entry-level cars get things like a large infotainment touchscreen with smartphone mirroring capabilities. Compared to lots of crossovers, it's actually quite fun to drive too thanks to its firm suspension and (relatively speaking) low-slung body.
Compare Hyundai Kona lease deals
6. Tesla Model Y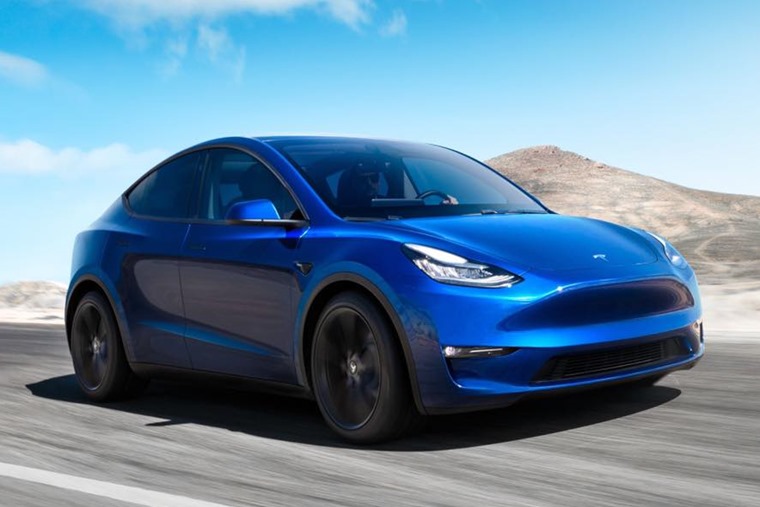 The Tesla Model Y has been a huge hit in the UK, with it regularly featuring in the SMMT's own monthly top ten most popular cars. It takes all the tech of the Model 3 and wraps it up in a larger SUV-shaped body. The added practicality is particularly noticeable in the boot, while the trademark Tesla large touchscreen keeps the brand's minimalist approach to interior design.
There are several drivetrain options to choose from, with the all-wheel drive Performance model capable of getting from 0-60mph in just 3.5 seconds. But even the most basic model outdoes many rivals when it comes to range – the rear-wheel drive Standard Range model gets up to 272 miles between charges. This increases to more than 300 if you opt for the Performance, and an impressive 358 miles if you opt for the Long Range model.
Compare Tesla Model Y lease deals
5. Cupra Formentor
Considering it's quite a young brand, Cupra has really taken off over the last year or two – particularly its Formentor SUV. You can consider the Formentor the sportier cousin of the Ateca and, despite its high-performance credentials and stunning looks, it's available with a range of economical petrol engines.
This might go some way to explaining why it's the fifth most popular lease car of 2022. Aside from the more practical 1.5-litre offerings, you can plump for a fiery all-wheel drive model that produces more than 300hp. But for the best deals, we'd suggest considering the smaller engined options.
Compare Cupra Formentor lease deals
4. Vauxhall Corsa
No longer does the Ford Fiesta reign supreme in the small car segment (it's actually ending production completely next year). That award now goes to the Vauxhall Corsa. Along with the Polo, it's the "other" traditional hatchback that's managed to make its way into the top ten. Considering the plethora of petrol, diesel and electric drivetrain offerings, it's easy to see why so many people opt for one.
The design is miles apart from Corsas of old, as is the tech. Even basic models feature 7in infotainment systems and the latest in safety tech. If you're after a lease car for less than £200 per month, then the Corsa is the best bet by far.
Compare Vauxhall Corsa lease deals
3. Kia Sportage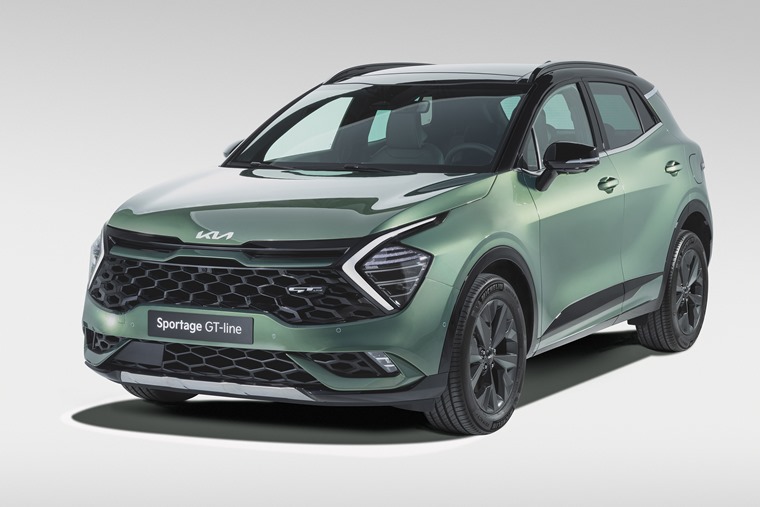 And now for the big three. The final countdown. Spoiler alert: They are all family crossovers. Little surprise there. What is perhaps a surprise, is just how quickly the new Kia Sportage has taken off. At the beginning of the year, we said this would be one to watch, and at the year-end, the consumers have proved us right.
There's lots of reasons why it's been such a hit. Perhaps it's those stylish looks, or perhaps it's the infotainment system and interior that takes inspiration from the stunning Kia EV6. Whatever its major selling point is, it's clear that the current Sportage offers a radical departure from the old model, and it's a worthy runner up in 2022.
Compare Kia Sportage lease deals
2. Hyundai Tucson
Second place goes to a close relation of the Kia Sportage in the form of Hyundai's Tucson. It's little surprise really, considering they are both built on the same platform. Like its sibling, the Tucson has come on leaps and bounds in this latest generation, with all models featuring things like a 10in digital driver display.
Having driven it recently, Howard actually thinks it's on a par with cars like Mercedes on a quality and driving level. Watch our full review above for the full lowdown, and find out just why the Tucson has done so well in 2022.
Compare Hyundai Tucson lease deals
1. Nissan Qashqai
Drumroll please… for the Nissan Qashqai. We can officially crown it as the most popular lease car of 2022. It's always been a stalwart of the crossover scene and, despite tough competition from the likes of Hyundai and Kia, it seems its popularity is still unweaning with the Great British public.
The new version borrows looks from the high-tech Ayria EV, while a clever new hybrid system gives it the same smoothness and refinement of the EV in many circumstances too.The package is topped off with a first-class cabin, where build quality has taken a serious step up and tech now abounds. Monthly price currently start from around £275 per month. It's difficult to think of a better family crossover for the money.
Compare Nissan Qashqai lease deals
Ready to lease?
If you fancy leasing one of the above models, or perhaps something different, you can compare prices on all the UK's most popular cars right now by hitting the link below.
Alternatively, check out some all-new cars you'll be able to lease in 2023. We wonder if any will manage to make it on to next year's top ten.