The top five alternatives to the BMW 1 Series 2023
The BMW 1 Series is an extremely popular car choice amongst Leasing.com consumers. Boasting a wide array of technology, the 1 Series is considered to have an extensive range compared to some more expensive cars.

Whilst a popular choice, we decided to have a look at some of the key 1 Series alternatives that are taking the leasing market by storm this year.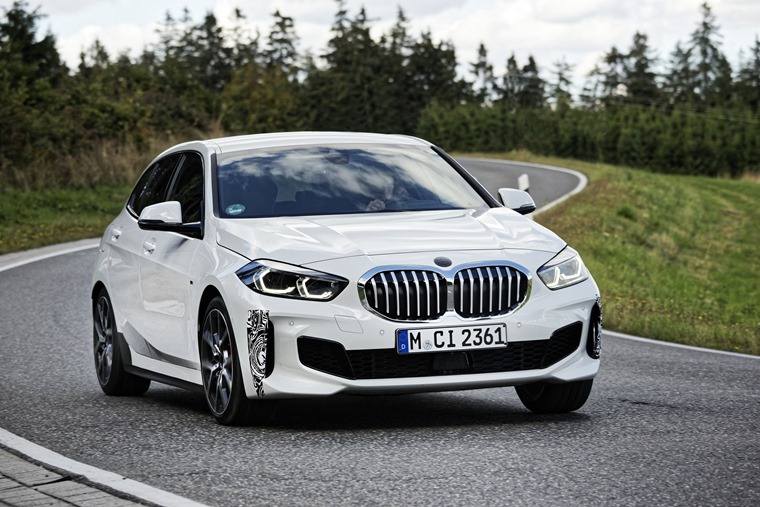 The best alternatives to the 1 Series in 2023 include:
Cupra Leon
Audi A3
Volkswagen Golf
Mercedes A-Class
Peugeot 308
Cupra Leon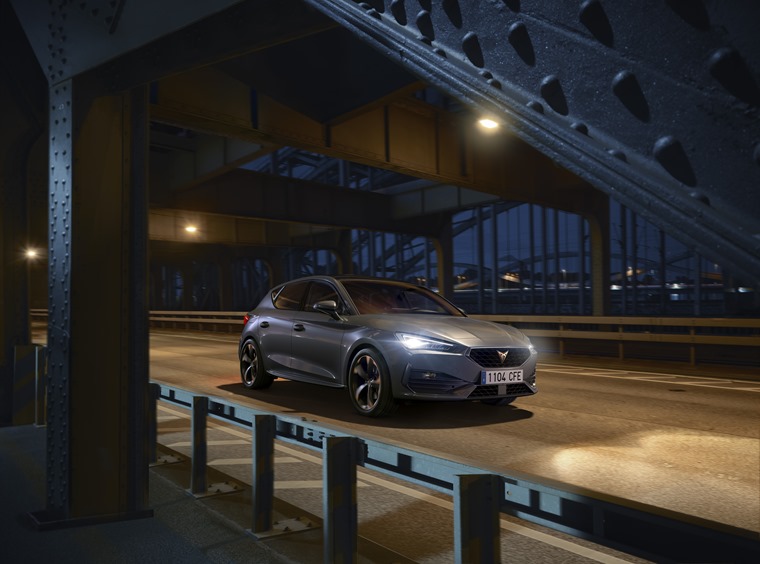 An enticing option that combines aesthetics, speed, and an exhilarating driving experience, a lease arrangement for the Cupra Leon opens the gateway to the realm of high-performance hatchbacks. Built on the same foundational mechanics as the VW Golf GTI Clubsport, the Cupra Leon is often perceived to offer a more targeted driving encounter.

The engineers at Cupra have meticulously fine-tuned the vehicle to strike a harmonious balance between precise handling and a comfortable ride, all while retaining its everyday practicality. Powering the Cupra Leon is an identical 2.0-liter turbocharged four-cylinder gasoline engine paired with a seven-speed dual-clutch automatic transmission, but it arrives with an even more extensive array of features and amenities.
Compare Cupra Leon lease deals
Audi A3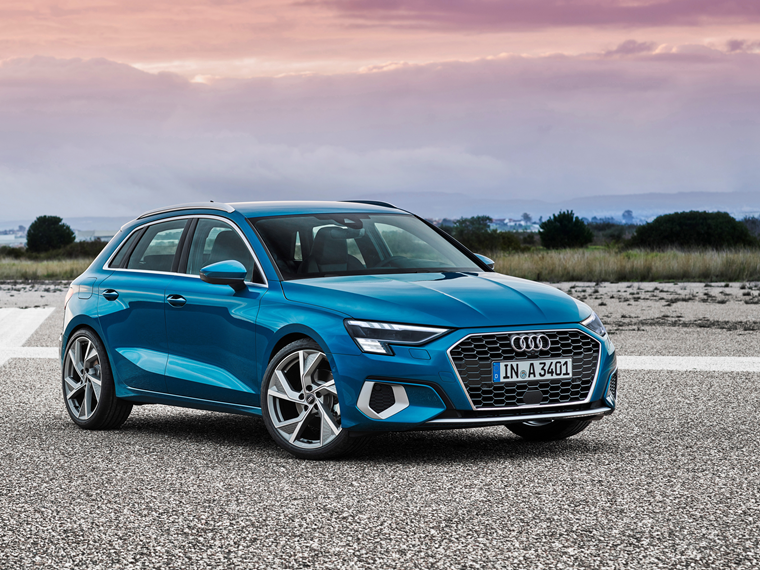 Opting for an Audi A3 lease arrangement grants you access to the most recent iteration of Audi's sophisticated and well-proportioned medium-sized hatchback. The entirely new A3 enhances its allure through a distinctively sleek redesign, coupled with a cutting-edge interior that boasts the latest advancements in automotive technology.

The availability of a three-door variant has ceased, leaving you with a choice between a five-door hatchback or a four-door sedan, both of which provide increased dimensions in comparison to the previous model, resulting in a more spacious interior.
Behind the wheel, the Audi A3 displays a level of performance parallel to a considerably higher-priced vehicle, showcasing impeccable steering and handling, as well as impressive refinement. This is complemented by its ability to deliver a comfortable experience during extended journeys.
Volkswagen Golf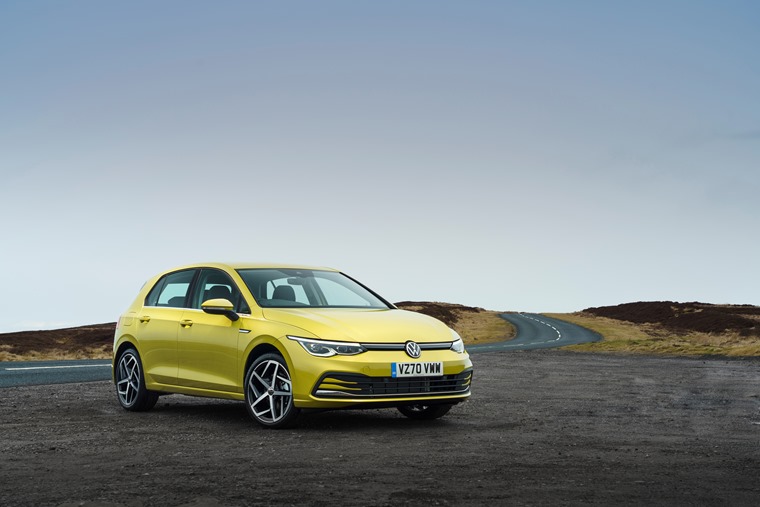 When seeking a suitable family vehicle, consider embracing an automotive family icon through a lease arrangement with the Volkswagen Golf. Its sizable interior, comprehensive features, and enjoyable driving dynamics contribute to its widespread appeal.
Inside the latest iteration, a sophisticated and streamlined dashboard awaits, boasting a minimalist design that minimises buttons. Instead, you're presented with a pair of high-resolution digital displays, effectively replacing the conventional central infotainment system and analog dials.
With a variety of powertrain options, including spirited petrol engines, economical diesel variants, and versatile plug-in hybrid configurations, the Golf empowers you to choose according to your preferences. Regardless of your choice, the Golf excels in maneuverability and agility, making it effortless to navigate through various driving scenarios. Its suspension also demonstrates a pleasing flexibility, ensuring a smooth ride over uneven road surfaces.
Compare Volkswagen Golf lease deals
Mercedes A-Class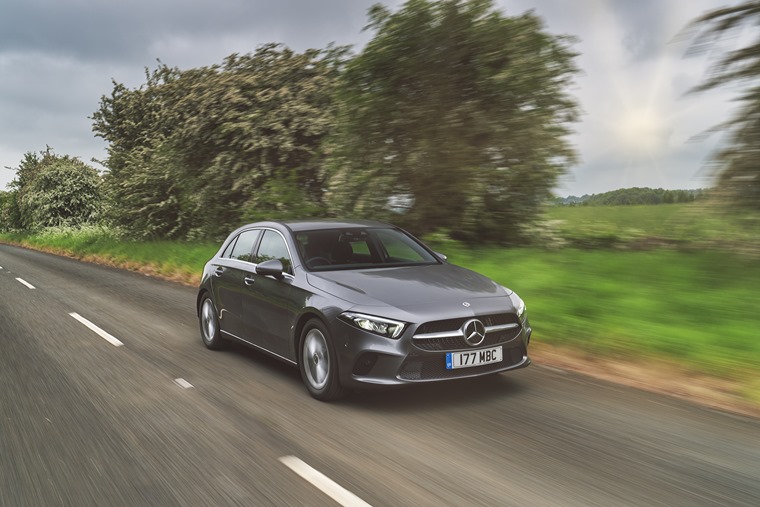 Should your pursuit involve locating a mid-sized hatchback or sedan that masterfully blends luxury and widespread appeal, a Mercedes-Benz A-Class available through a personal contract hire arrangement could be the ideal solution.
With diverse configurations to choose from and a selection encompassing petrol, diesel, and plug-in hybrid powertrains, the A-Class is undoubtedly a versatile offering catering to a broad spectrum of preferences.
Earning accolades for its exceptional safety standards from authoritative bodies such as Euro NCAP, Thatcham, and What Car?, the A-Class doesn't merely excel in safety; it also embraces an array of in-car technologies that stand apart from those offered by its competitors.
Compare Mercedes-Benz A-Class lease deals
Peugeot 308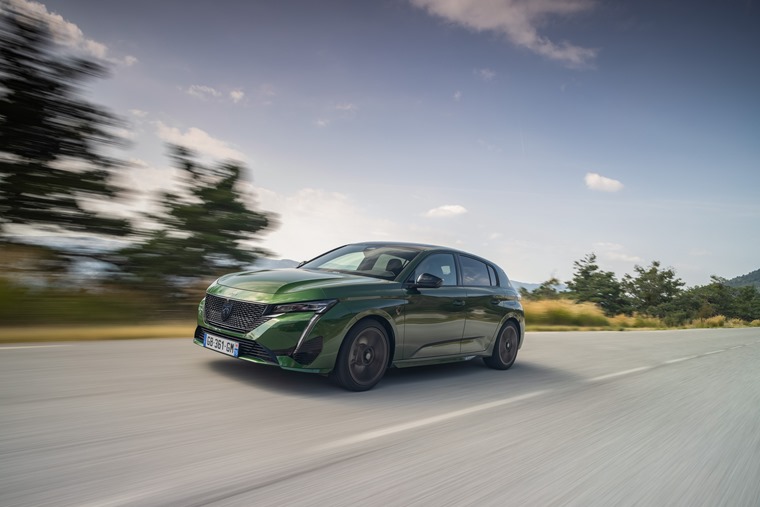 Opting for a Peugeot 308 lease agreement introduces an entirely refreshed appearance to a well-known nameplate, as the all-new 308 presents the latest evolution of Peugeot's design language with remarkable success. With a selection comprising petrol, diesel, and plug-in hybrid powertrains, there's a fitting option for every individual, while an all-electric e-308 is anticipated to make its debut in 2023.
Within the cabin, the layout embodies Peugeot's distinct and futuristic i-Cockpit design philosophy, characterised by a sporty compact steering wheel and an elevated instrument panel. The remainder of the interior provides a sleek, contemporary ambiance that is exceptionally current and minimalist in nature.
Compare Peugeot 308 lease deals
Can't see what you're looking for?
If you're in the market for something like the 1 Series, but still don't know what your options are, you can always check out our new Find my dream car tool. Alternatively, you can compare all Hatchback and crossovers by hitting the link below.