The best car lease deals available right now | December 2023
Leasing is by far the most cost-effective way of getting behind the wheel of a new car. And if you're looking for the very best car lease deals, then Leasing.com is a fantastic place to find them.
We're the UK's biggest and most trusted lease comparison site, and are in a truly unrivalled position to bring you the best lease deals, no matter what time of year it is.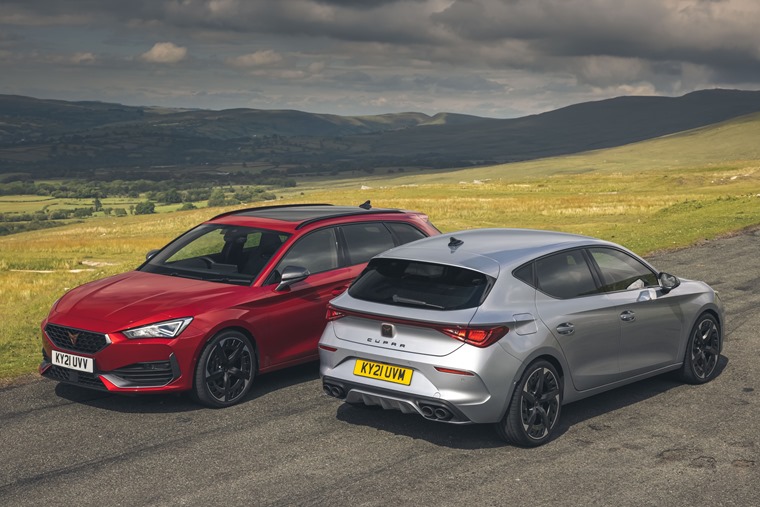 Volkswagen
Golf
1.5 TSI Style 5dr
Profile:
9+23
Mileage:
5k Miles p/a
£193.80
Per Month, INC VAT
Initial Payment: £1,744.20
Personal Leasing Deal by: Leasing Options Limited
We've put together a handy list of the best car lease deals available right now, with something to suit all tastes, budgets an requirements.
We had a look at some of our most popular segments, and created a definitive list of the cars that consistently top the charts when it comes to outright value for money. We're sure you'll find something on the list to suit you. You can skip to the best lease deals by segment below.
Best car lease deals
Skip to:
Best small car lease deals
A small car is an excellent way to ensure you keep costs to a minimum and, despite their size, that doesn't necessarily come at the expense of practicality. Here are some of the best small car lease deals available right now.
Seat Ibiza
Peugeot 208
Vauxhall Corsa
Volkswagen Polo
Seat Ibiza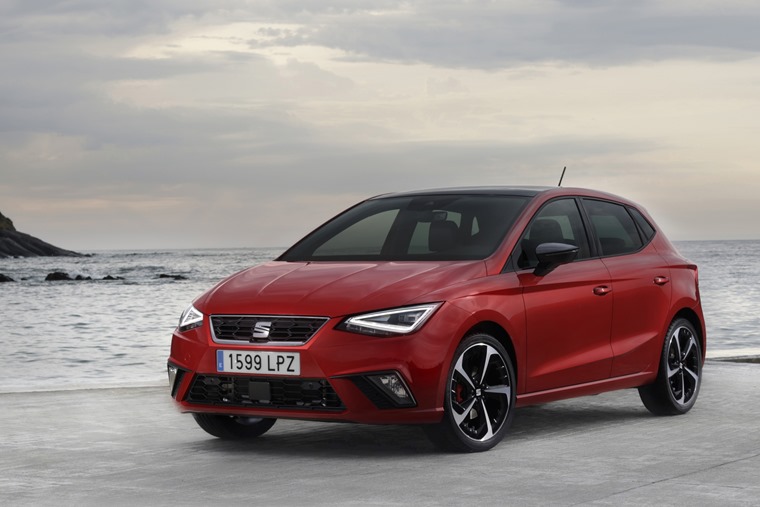 The Ibiza has long been a fantastic choice if you're after a tech-laden, affordable small hatchback. Last updated in 2021, the Ibiza gets features such as LED daytime running lights, an 8.25in infotainment screen that's compatible with Android Auto and Apple CarPlay, along with a range of frugal yet punchy 1.0-litre engines.
With prices for the 1.0-litre TSI SE starting from less than £200 per month, it's one of the best small cars currently available to lease. Hit the button below to start comparing Ibiza prices and tailor your lease to suit your requirements.
Compare Seat Ibiza deals
Peugeot 208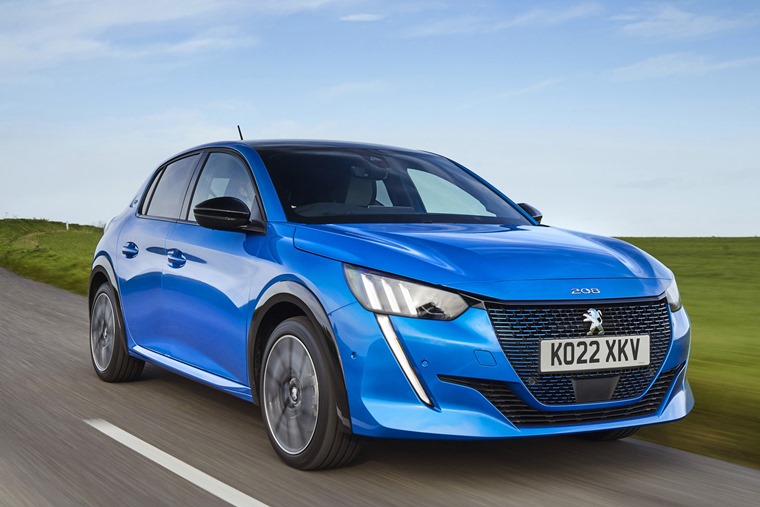 Sharp looks, a high-tech cabin and offering plenty of boot space, the Peugeot 208 is a great choice if you're after a small car that does things a little but differently to the crowd. Its beautifully sculpted body really does stand out, and the latest version features an updated version of Peugeot's excellent i-Cockpit.
Available with a range of punchy drivetrains – including an all-electric variant – prices are competitive compared to rivals like the Volkswagen Polo. Check them out by hitting the button below.
Compare Peugeot 208 deals
Vauxhall Corsa
A perennial favourite of the young and old alike, the Corsa can't be beaten for value for money. Five doors, impressive tech and a big boot – all for less than £200 per month. Leasing offers the most cost-effective way of funding a brand-new one too.
Hit the button below to find out more about the Corsa and check out the very best lease deals available right now.
Compare Vauxhall Corsa deals
Volkswagen Polo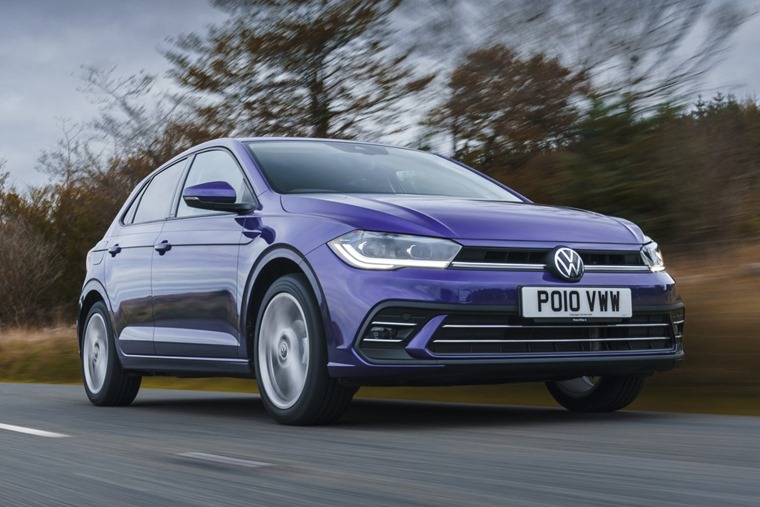 The Volkswagen Polo is the small car of choice if you want a truly premium product. Unlike some rivals, interior quality and feel rivals much larger, more expensive models. The latest generation is only available in five-door form too, making it more practical than ever.
You can really consider the Polo a sized-down Golf these days. And you might be surprised how affordable leasing might make this classy hatchback – monthly prices start from less than £225 per month currently. Hit the button below to find the best lease deal that suits you.
Compare Volkswagen Polo deals
Best hatchback car lease deals
Hatchbacks are a fantastic choice if you want to maximise practicality, economy and value. They come in all sorts of shapes and sizes, so there'll no doubt be a hatchback that'll suit your requirements. Some of the best hatchback lease cars are listed below.
 
Cupra Leon
Volkswagen Golf
Ford Focus
Kia Ceed
Peugeot 308
Cupra Leon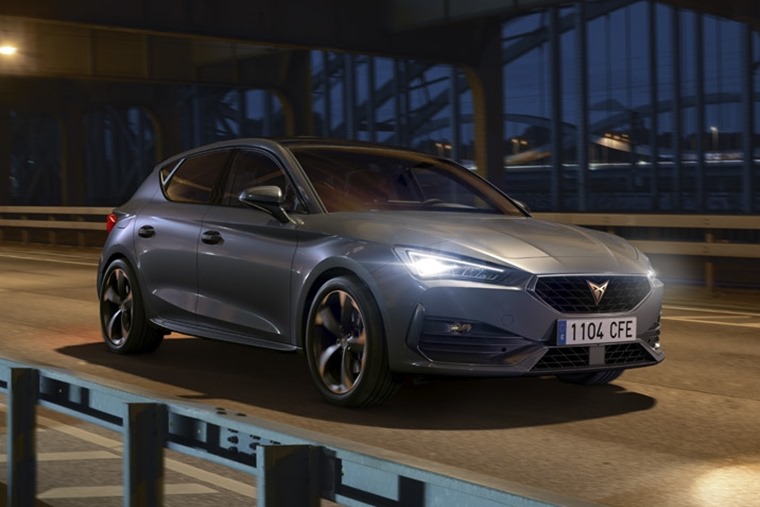 The Cupra Leon is undoubtedly among the best-value hatchbacks currently available to lease. Cupra is a sporty Spanish brand that shares lots of parts with Volkswagens, so little wonder that the Cupra is proving such a hit.
With plenty of boot space, subtle-yet-sporting looks and a top notch interior, we really can't think of a hatchback that can beat it when it comes to price. Lease plans currently start at less than £200 per month. Check them out by hitting the button below.
Compare Cupra Leon deals
Volkswagen Golf
The Golf is an icon, with something in the range for everyone. Now in its eight generation, it's been the go-to hatchback for decades. The latest version offers more space than ever, well-equipped and nice to drive. It's packed full of tech, with two high-res screens instead of a central infotainment system.
Whether you're after a petrol, diesel, or plug-in, you'll find a Golf deal that'll suit your needs. Prices start from less than £250 per month. Find them all by hitting the button below.
Compare Volkswagen Golf deals
Ford Focus
The Ford Focus is a British stalwart that combines impressive practicality with a first-rate driving experience. Updated in 2022, the fourth iteration of this family favourite remains one of Ford's most popular models.
The interior is brimming with the latest tech, including Ford's newest SYNC infotainment system. Active trim levels are priced from less than £200 per month, and we are struggling to think of a more practical, well-rounded, fun-to-drive car that comes in at this price point. Compare deals now below.
Compare Ford Focus deals
Kia Ceed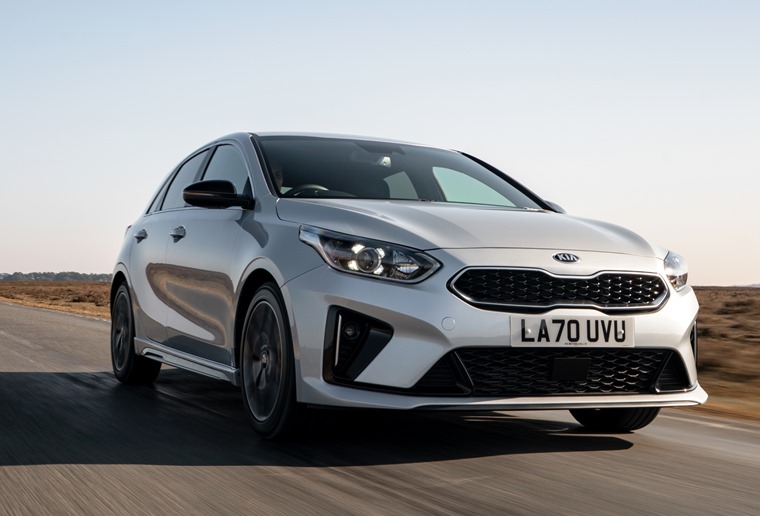 Thanks for sub-£200 per month payments, the Kia Ceed is one of the most best leases available in 2023. It's also one of the best hatchbacks, full stop. Standard equipment is impressive, with tons of impressive safety tech as standard.
Its boot offers almost 400 litres of space and, unlike many rivals, it features a height-adjustable boot floor making it eminently flexible. Check out the best Kia Ceed lease deals right now by hitting the button below.
Compare Kia Ceed deals
Peugeot 308
Peugeot's new 308 is an impressive car. It's gained a stunning new look and, paired with a seriously sumptuous interior, it's one of the most comfortable hatches currently available. The controls look great, and the large touchscreen infotainment system is compatible with Android Auto and Apple CarPlay.
A host of drivetrains are offered, including a variety of frugal 1.2-litre petrol engines, a 1.5-litre diesel, and our favourite – a 1.6-litre plug-in hybrid. Find the best 308 lease deals available right now by hitting the link below.
Compare Peugeot 308 deals
Best electric car lease deals
Electric cars are coming thick and fast. We recently compiled an A to Z of the EVs that are available to lease right now. It might be a little longer than you think. However, here we've just picked a handful of the best electric lease cars currently on offer (based on price and value).
MG4
Volkswagen ID.3
Tesla Model Y
Cupra Born
Subaru Solterra
MG4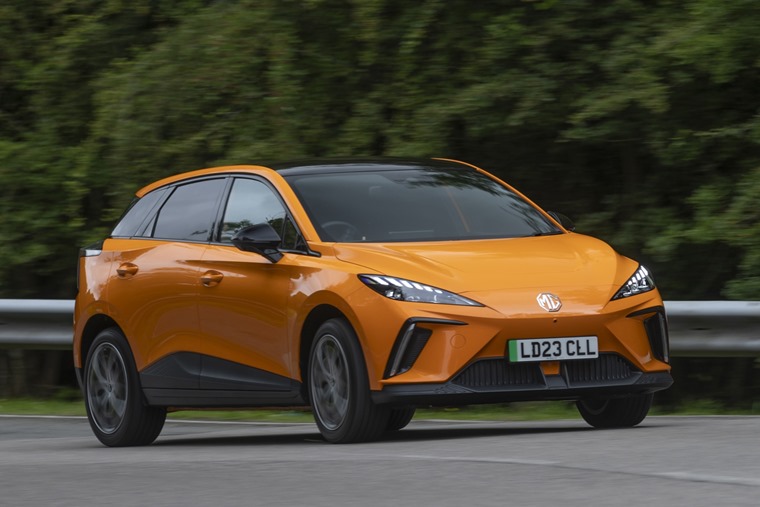 The MG4 is a hatchback, and arguably the best car since the brand's relaunch a few years ago. Sharp styling and a stunning interior make this a viable competitor to many European rivals. What's more, this is an EV that's fun to drive.
Quality is impressive, with soft-touch plastics used throughout the cabin. The digital driver display and 10.25in infotainment system are great features too, with vivid displays and quick reactions. The Long Range model uses a 64kWh battery, resulting in a usable range of between 270 and 280 miles.
Compare MG4 lease deals
Volkswagen ID.3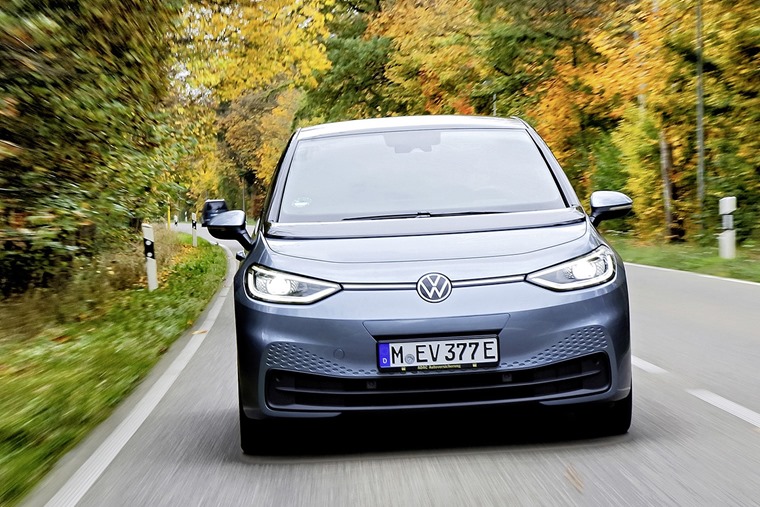 Hot on the MG4's heels is the VW ID.3. This was a significant car for Volkswagen, being the first EV it designed from the ground up to feature solely electric power. A recent refresh brought in a host of styling tweaks, and it's also available with a large 77kWh battery, meaning it beats the MG when it comes to range.
In fact, with around 340 miles possible on a single charge, the 77kWh model can more than hold its own against pricier EVs from the likes of Tesla. Its 385-litre boot also offers more luggage space than the MG, and several other rivals too.
Compare Volkswagen ID.3 deals
Tesla Model Y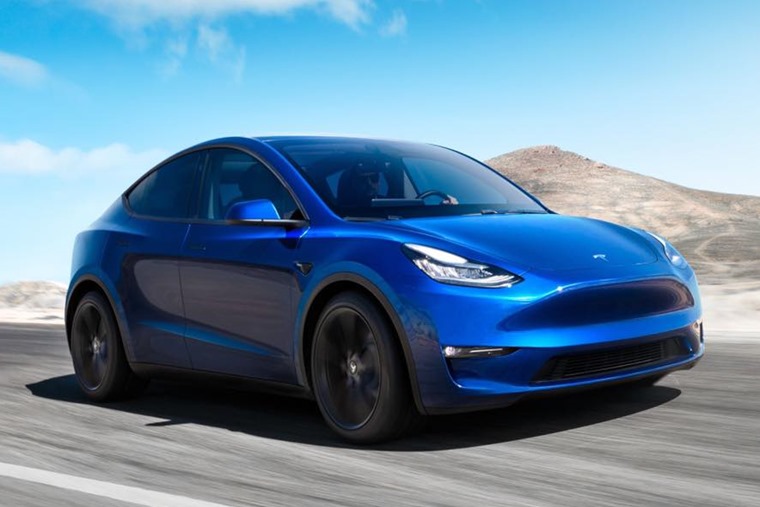 You can consider the Model Y the crossover version of the popular Model 3. It's longer, wider and taller than the hatchback, improving practicality while maintaining the minimalist interior design and impressive pace Teslas are renowned for.
The dashboard is dominated by a huge touchscreen that operates slickly – which is a good job really, considering there's no physical buttons. Available in rear-wheel drive and all-wheel drive form, the most potent Model Y's can get from 0-60 in less than four seconds, all while offering class-leading range.
If you're after the very best Tesla lease deals, hit the button below.
Compare Tesla Model Y deals
Cupra Born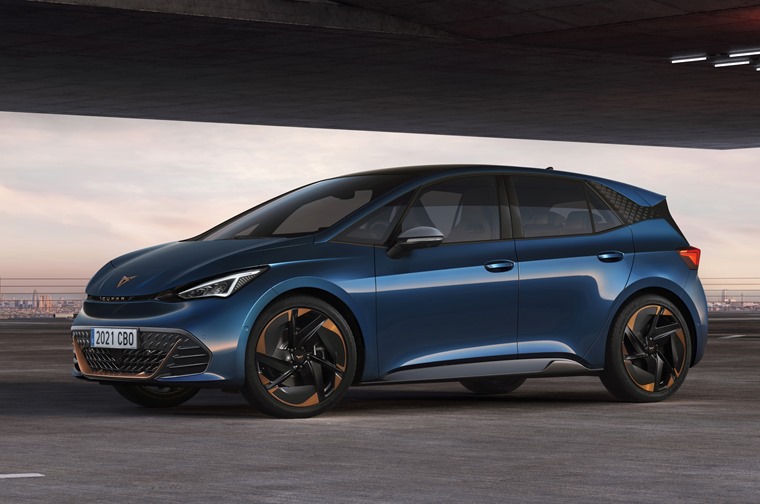 Looking for an electric vehicle that can hold a torch to the hot hatches of old? The strong performance and agile chassis of the Cupra Born will fit the bill. It carries over lots of tech from the Volkswagen ID.3, but adds a more aggressive, sportier look and suspension tweaks that make it a hoot to drive.
The Born is a car that proves EVs can be much more than a mode of transport. Hit the button below to find the very best Cupra lease deals right now.
Compare Cupra Born deals
Subaru Solterra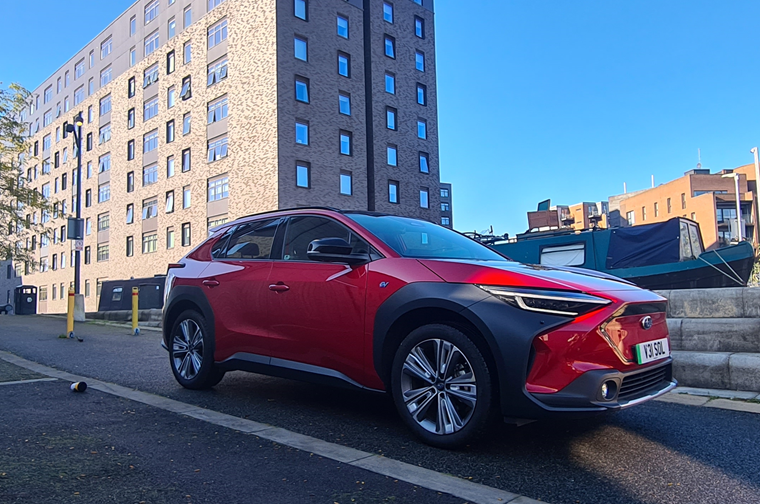 Every now and then, a car comes along and offers fantastic value for money when you were least expecting it. For those that aren't in the know, the Solterra is Subaru's first EV. It is heavily based on the Toyota bz4X, meaning it gains the same safety features, tech-filled interior and 64kWh battery pack.
This gives the Solterra a range of around 220 miles. The best bit is the Solterra is available to lease for around £300 per month – rare for an EV of this size and class. Check out and compare Solterra deals now by hitting the button below.
Compare Subaru Solterra deals
Best crossover lease deals
Crossovers offer a perfect mix of practicality and style. It's no wonder that the crossover and SUV space is one of the most crowded on the market. But what are the best crossover leases available right now? Here's some of the models that consistently offer enticing rates.
Nissan Qashqai
Peugeot 3008
Kia Sportage
Volkswagen Tiguan
Cupra Formentor
Nissan Qashqai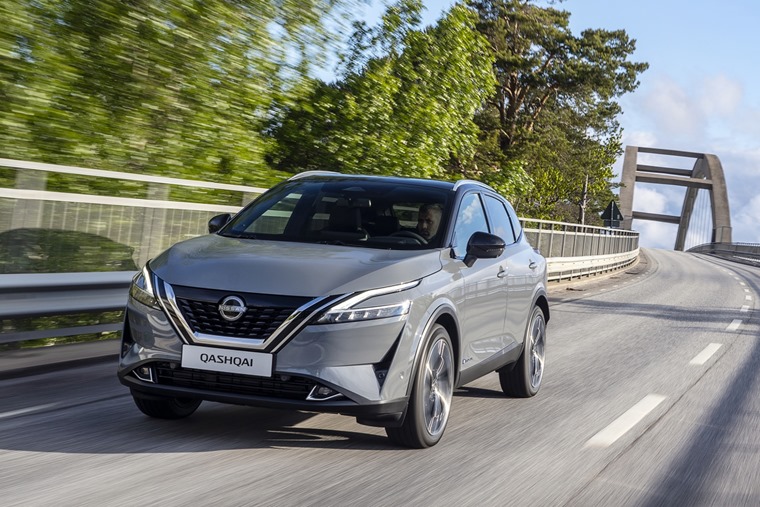 The Nissan Qashqai has ruled the roost for a long time as far as family crossovers go, and that remains the case thanks to the latest version featuring a slick interior, upmarket styling and a broad range of mild-hybrid petrol engines.
For those after a plug-in a PHEV is available too. The most attractive part about the Qashqai is arguably its price. Lease plans start from less than £250 per month and gives you a lot of car for the cash. All models feature an impressive infotainment system, parking camera and 18in alloy wheels.
Compare Nissan Qashqai deals
Peugeot 3008
For those seeking a small SUV, Peugeot has you covered. Sitting between the 2008 and 5008, the 3008 is our pick of the bunch. It's seriously comfortable, and many will appreciate its practicality too. The well-balanced ride is complimented by a premium-feeling cabin and excellent infotainment system.
The car offers a lot of style too, with the Peugeot boasting one of the most interesting and modern-looking faces on the market. Compare 3008 deals right now by clicking the button below – prices start from around £250 per month.
Compare Peugeot 3008 deals
Kia Sportage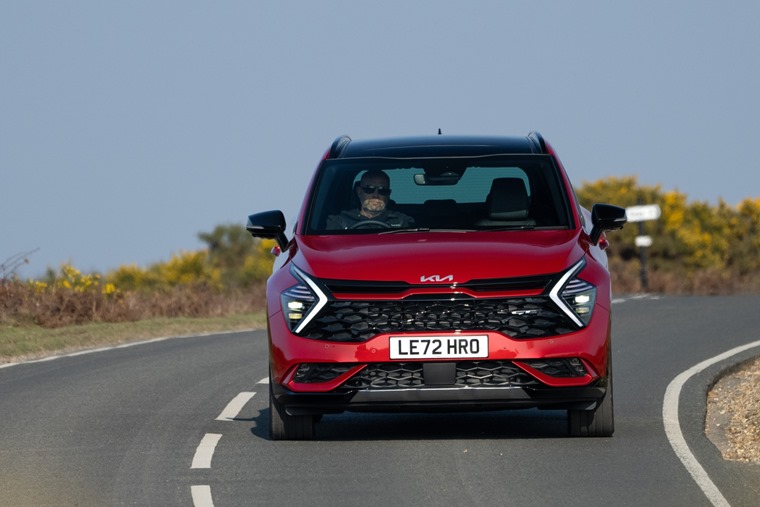 A Kia Sportage lease deal offers you a very cost-effective way of getting into one of the slickest family cars available. It features a stunning twin-screen infotainment and digital driver display, and is available with a host of petrol, diesel, hybrid and plug-in options, meaning there'll certainly be something to suit most people.
No wonder it was one of the most popular lease cars last year. The interior and styling actually take inspiration from the Kia EV6 SUV, but monthly prices are much lower than the premium electric model. Find out how affordable a Sportage can be by jumping into lease deals right now.
Compare Kia Sportage deals
Volkswagen Tiguan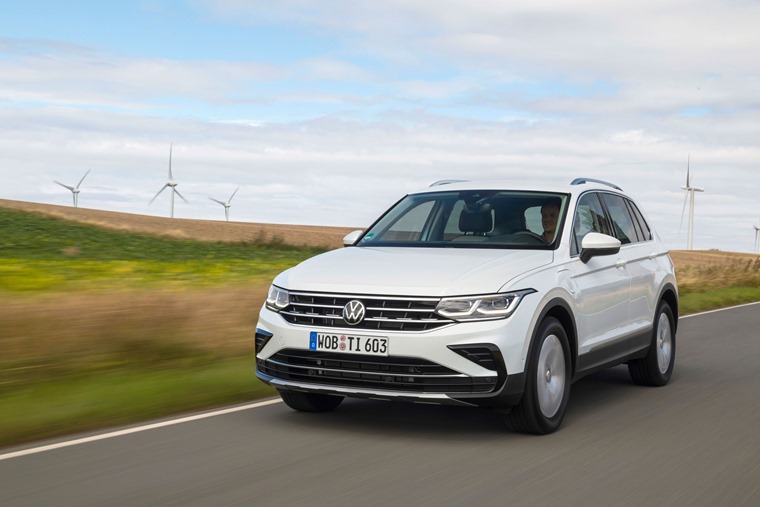 The Volkswagen Tiguan is one of the most well-rounded crossovers out there. It's comfortable, features VW's hallmark quality touches and is available as a petrol, diesel or plug-in model. A new model was recently revealed, which should make prices on the outgoing model super affordable.
But they already are – a 1.5-litre petrol LIFE model will cost you less than £275 per month. Find out more about the Tiguan and compare lease prices by hitting the button below.
Compare Volkswagen Tiguan deals
Cupra Formentor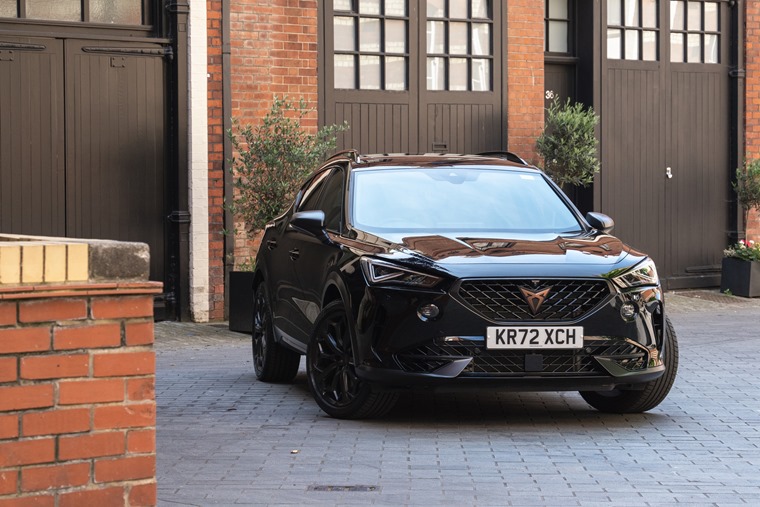 The Cupra Formentor is a great-looking crossover that has taken the UK new car market by storm. In fact, it's consistently been at the top of the leasing charts for a large chunk of the past year. So what's driving it?
It might be its sporty styling, punchy drivetrains, or perhaps the impressive levels of standard equipment. Or it could also be the fact it's super affordable. Costing from less than £300 per month, it's difficult to think of a more styling family crossover you can get for less. Check out deals and compare prices below.
Compare Cupra Formentor deals
Best seven seat lease deals
If you're after a seven-seater lease vehicle, there are several great options in 2023. Whether you have a large family, need extra cargo space, or simply want something on the spacious side, the following seven-seaters offer a great combo of comfort, versatility and practicality.
Dacia Jogger
Nissan X-Train
Volkswagen Tiguan Allspace
Dacia Jogger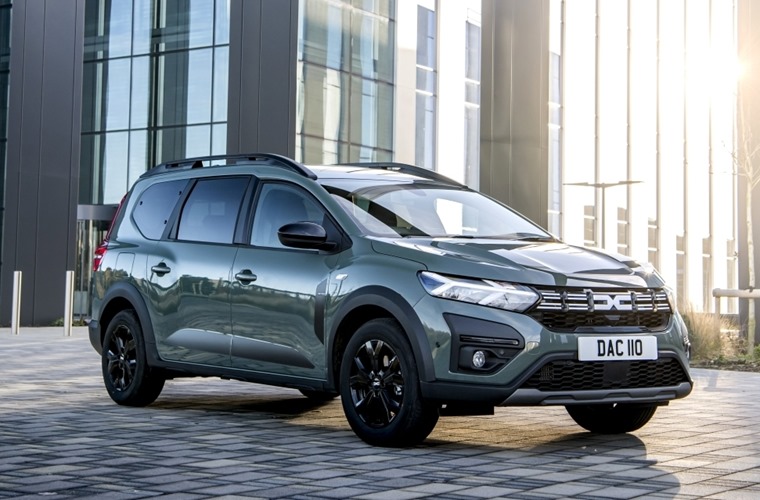 Kicking off our list is the Dacia Jogger. It's a budget-friendly seven-seater that unashamedly offers a back to basics approach to spacious motoring. Its rooming interior and foldable seats make it a perfect choice for families.
The frills may be far and few between, but the Jogger is available in a range of trim levels that should mean you'll find something in the range to suit your taste. Hit the button below to compare deals now.
Compare Dacia Jogger deals
Nissan X-Trail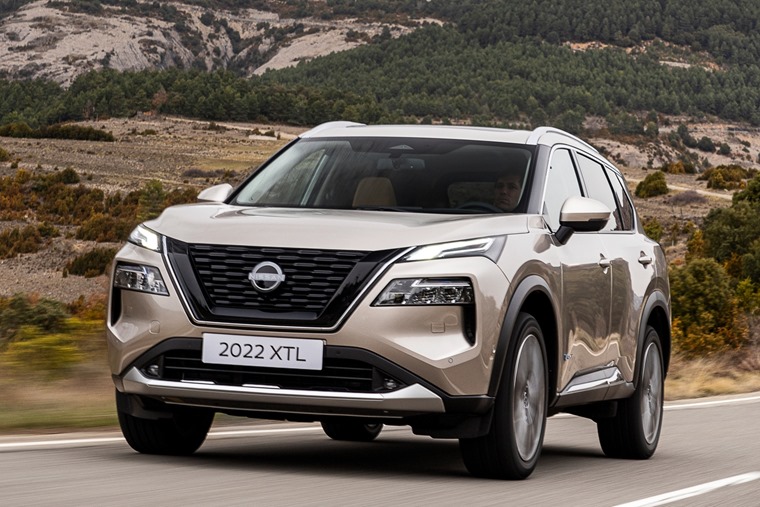 The Nissan X-Trail is known for its reliability and spaciousness. It offers a comfortable ride and a well-appointed interior with quality materials. The third-row seating is suitable for kids and occasional use, making it a versatile choice for families. Advanced safety features are also available in higher trims.
Click on the button below to get the very best lease deals on this family favourite.
Compare Nissan X-Trail deals
Volkswagen Tiguan Allspace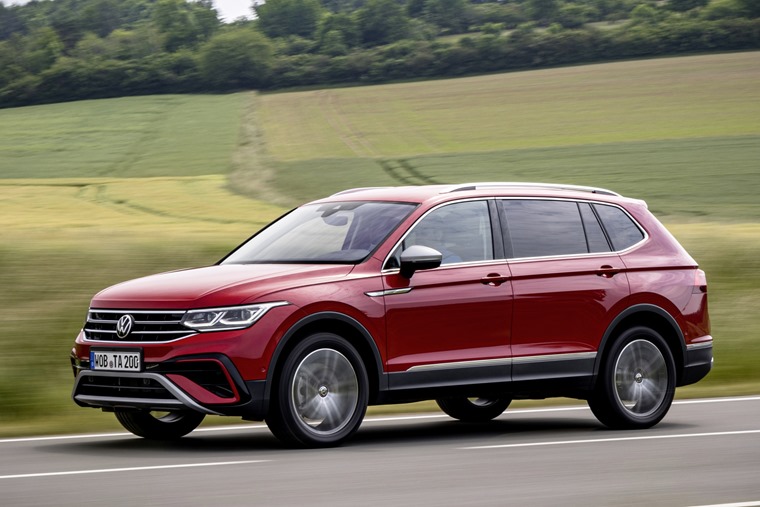 The Volkswagen Tiguan Allspace is the larger seven-seat variant of the more compact Tiguan crossover. As such, it features all the same accoutrements of its sibling, but adds a longer wheelbase and body, allowing two seats to be squeezed into the boot.
All models feature tonnes of safety kit, along with a digital driver display and wide range of engines. It can also be specified with an impressive all-wheel drive system – perfect for those that need a little extra grip.
Compare Volkswagen Tiguan Allspace deals
Best business lease deals
If you're specifically looking for a business lease deal, you might be surprised just how much car you can get for your money, when compared to other types of company cars such as those offered on salary sacrifice schemes. Here's a few of the best right now.
BMW iX3
BMW i5
Porsche Taycan
Audi A3
BMW iX3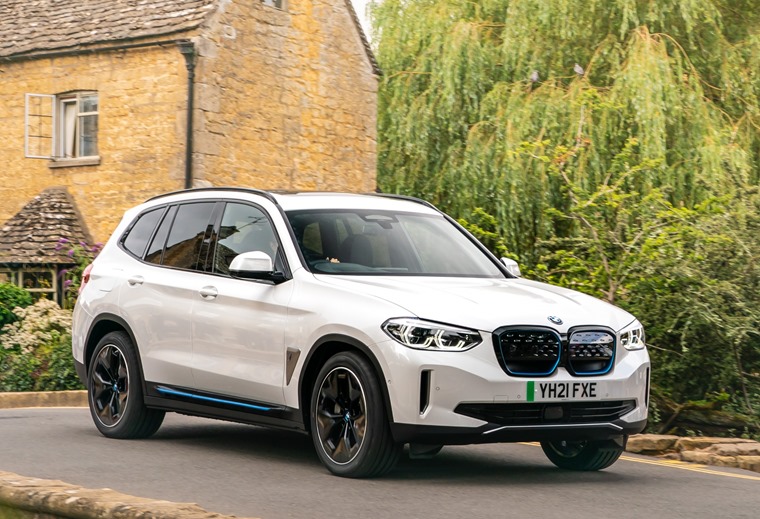 The BMW iX3 is a fantastic option for business users. This electric crossover is capable of up to 285 miles between charges and, at less than £400 per month, proves excellent value compared to other electric German rivals.
It handles surprisingly well too, but it comes into its own on longer motorway journeys when you'll find the cabin is quiet, comfortable and generally a lovely place to spend your time. Check out the best iX3 business deals by hitting the button below.
Compare BMW iX3 business deals
BMW i5
The i5 is BMW's latest EV, and it's essentially the fully electric version of the all-new 5 Series. It's a fantastically well-rounded electric car offering impressive range and a seriously engaging driving experience.
As you might expect, the interior is also a lovely place to be, making it the perfect motorway cruiser for business users who cover lots of miles. There's tons of tech, with the driver benefiting from a vivid 12.3in display. The infotainment system is controlled via an impressively responsive 15in unit, too.
Compare BMW i5 business deals
Porsche Taycan
With jaw-dropping looks and blistering performance, the Taycan remains a go-to choice if you're after one of the most impressive EVs on the market. It's one of the few electric cars that can take on a Tesla Model S in outright performance and range terms, while also adding the cache of an iconic badge.
Although list prices start at around £80,000, you might be surprised how affordable a Taycan can be for business users. It's on a par with cars like the Audi e-tron GT, which means it's a viable proposition for some business users.
Compare Porsche Taycan business deals
Audi A3
The Audi A3 is available in both Saloon and Sportback (hatchback) form. On a business lease, prices start from around £200 per month. Considering the cache of the badge and the impeccable tech and quality it offers, it can't really be beaten for price.
The latest A3 range are slightly larger than previously too, meaning the cabin is cavernous as well as being a quality product. To benefit from the best BIK rates, the 40 TFSI e Sport plug-in hybrid is the best bet. It offer a great mix of punchy performance, while also being capable of travelling up to 40 miles without requiring the petrol motor at all.
Compare Audi A3 business deals
Best special car lease offers this week
If you're after the best lease deals, a great place to start is by taking a browse of this week's special offers. These are often the best car lease deals available, but it's worth bearing in mind that you'll need to be quick – these deals don't hang around for long.
Leasing.com's special offers often represent fantastic value for money, for those customers that are seeking out their next new car lease deal. Often, they'll be in stock too. This means delivery can be quickly arranged.
Find out more about Leasing.com's special offers and how they work by hitting the button below.
Compare special offers