Best electric vehicles for less than £300 per month
As with any first-adopter technology, electric cars have historically been a bit expensive for your average motorist to consider. But that's changing. Prices are coming down and should continue to do so. In fact, here's five reasons why NOW is the time to lease an EV.
Another key reason why EVs are so popular today… the UK government has announced its ban of petrol and diesel vehicles by 2030. This means manufactures will be putting more effort into their already impressive EV range. Read more about the announcement here.
But what can you get for under £300 per month? Let's find out.
Peugeot 208

Named 2020 European Car of the Year, the Peugeot 208 is a fantastic choice for those looking to go electric.
It has a much more aggressive look and impressive tech inside. The 208 comes with a 134bhp electric motor and a 50kW battery, allowing a range of up to 211 miles. 80% of the vehicle charge can be obtained in 30 minutes from a 100kW fast-charging station whilst a full charge will take 8 hours.
Compare all Peugeot 208 deals under £300 per month
Mini Electric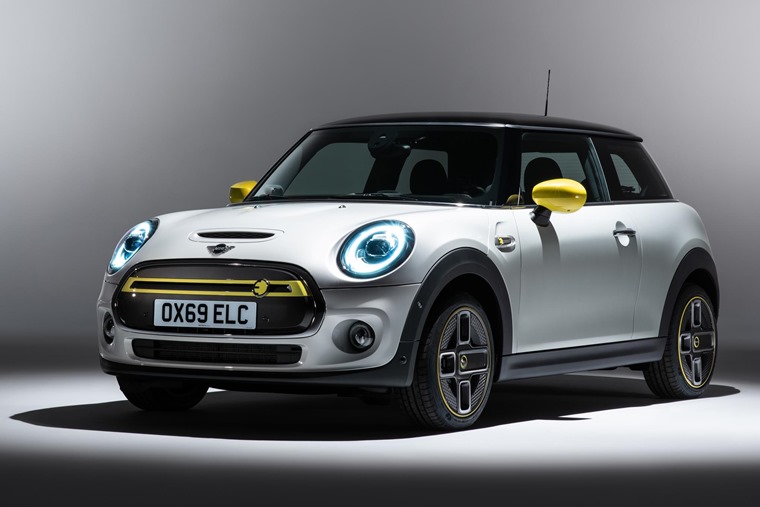 Understandably from the outside, the design is hardly revolutionary: it's a Mini. And that's its BIG selling point. It's the long-awaited EV version of the iconic supermini. It offers between 124 miles and 144 miles on a single charge. It's powered by a 184hp electric motor and a 32.5kWh battery pack that's also used in the BMW i3S. This means a 0-62mph time of 7.3 seconds and a top speed of 93mph. All that for less than £300 a month. What else do you need to know? You might not even need to scroll down any further.
Compare all Mini Electric deals under £300 per month
Renault Zoe

The Renault Zoe has been around a while now, and with a new model on the way it remains a popular choice for those wanting a small, reasonably practical electric vehicle. Offering an increased 52kWh battery, it will have a WLTP-approved range of up to 245 miles and faster charging and can be ordered now.
Like the Leaf it now has rapid charging capabilities too, and plugging the Zoe into a 22kW roadside charger can deliver a useful 78 miles of range in only one hour. The addition of 50kW rapid DC charging ensure 90 miles of range can be added every half hour. Equipment levels are good too with the centre console now featuring a 9.3in vertical touchscreen
Compare all Renault Zoe deals under £300 per month
MG ZS EV

The all-electric version of the budget MG ZS has been making waves since it was released. Positioned as one of the most affordable EVs available it features a 44.5 kWh lithium-ion battery pack, fed to a front-mounted electric motor which delivers 143PS and 353Nm of instant torque.
That translates to a combined range of about 163 miles, with charging taking eight hours from 0-100% using a 7.4kW wallbox at a rate of 18 miles per hour charged.
Compare all MG ZS EV deals under £300 per month
Nissan Leaf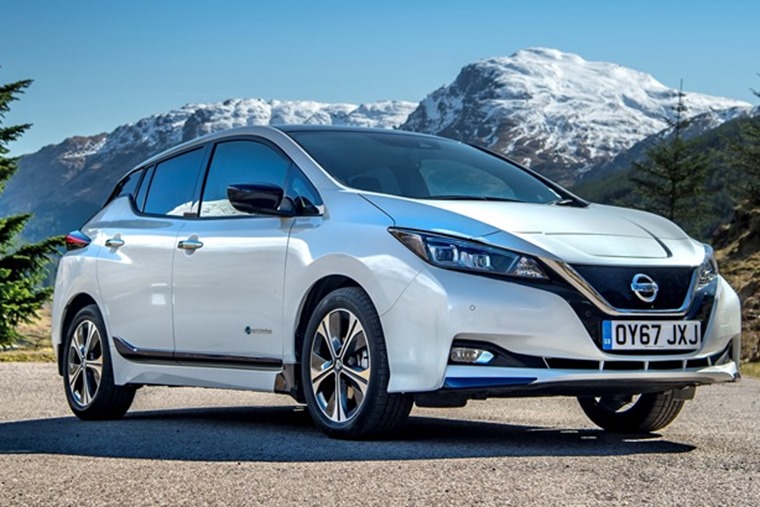 The new Nissan Leaf is being billed as a gamechanger. It's rammed with the latest tech, including innovations such as the energy-saving e-Pedal, Nissan's semi-autonomous ProPilot system, and its near-silent drivetrain makes it a relaxing car to be in on those arduous commutes.
But how would an EV handle my kind of commute, you ask? Well, thanks to a theoretical range of 168 miles, we can safely say the Nissan Leaf will fit the bill for the majority. We should know… we lived with one.
Compare all Nissan Leaf deals under £300 per month
Still searching? We've got you covered... compare all EVs under £300