Electric vehicles and hybrids for less than £300 per month
If you're thinking of leasing a hybrid vehicle, there are several now available to for less than £250 per month. But up that budget to £300 and you open yourself up to slightly newer, higher end models, but also the the realm of all-electric vehicles – which will still be eligible for the government's plug-in car grant after 12 November, unlike plug-in hybrid vehicles.
That said, with the plug being pulled for PHEVs soon, dealers and brokers currently have some seriously attractive lease rates available on some hybrids, too. So, which are the best? Here's the finest EVs and hybrids currently on offer for £300 or less per month…
Nissan Leaf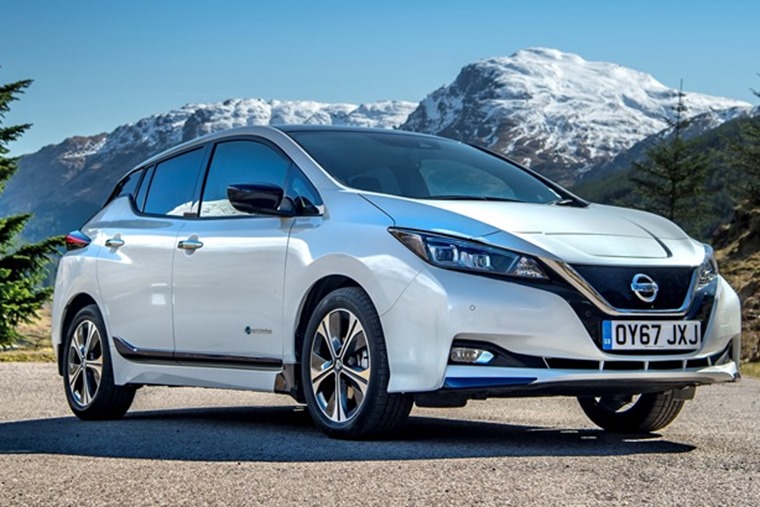 The new Nissan Leaf is being billed as a gamechanger. It's rammed with the latest tech, including innovations such as the energy-saving e-Pedal, Nissan's semi-autonomous ProPilot system, and its near-silent drivetrain makes it a relaxing car to be in on those arduous commutes.
But how would an EV handle my kind of commute, you ask? Well, thanks to a theoretical range of 168 miles, we can safely say the Nissan Leaf will fit the bill for the majority. We should know… we lived with one.
Volkswagen e-Golf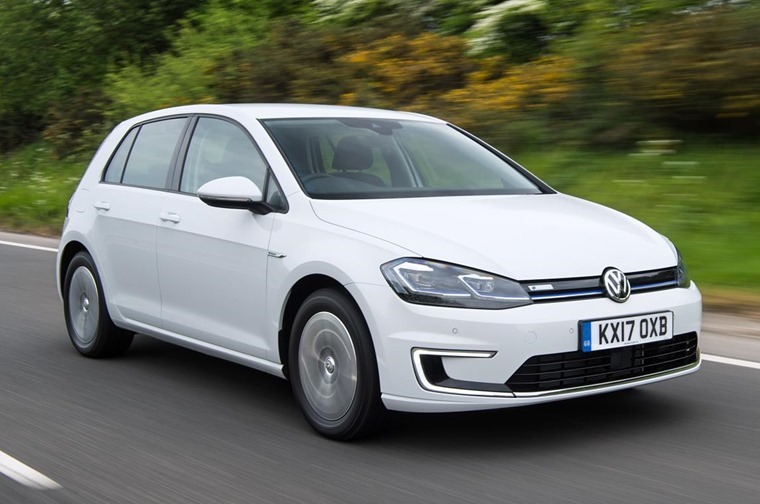 If your choice in ultra-low emission vehicle is dependent on it blending in seamlessly on the road, the e-Golf is the car for you.
Externally, it looks like any other derivative of the Golf but more than makes up for its anonymous style thanks to its build quality. Official range stands at 186 miles according to WLTP-correlated figures. However, that's still more than most people need on a day-to-day basis and should keep that dreaded range anxiety at bay.
If you want to play the waiting game, you could always wait for the imminent arrival of the ID.3
Hyundai Ioniq Electric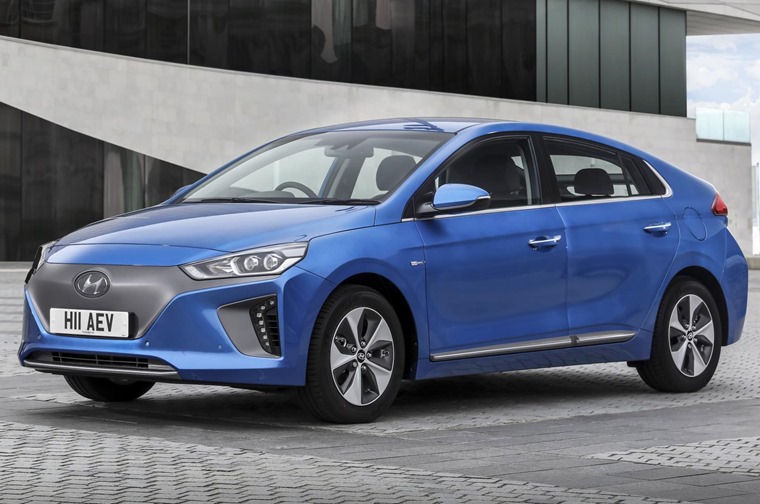 Hyundai's Prius-rivalling Ioniq is available in full hybrid, plug-in and all-electric forms, and all are available for less than £300 per month. As a spacious, practical family hatch, only the Nissan Leaf can compete with the all-electric version.
It comes full of kit too, including automatic climate control, adaptive cruise control and an 8in touchscreen with satnav. However, range isn't quite as impressive as the Leaf, with official figures suggesting you can travel 124 miles before charges. Alternatively, you could go for the Plug-In variant, that can still travel almost 40 miles on its batteries alone.
Mini Countryman PHEV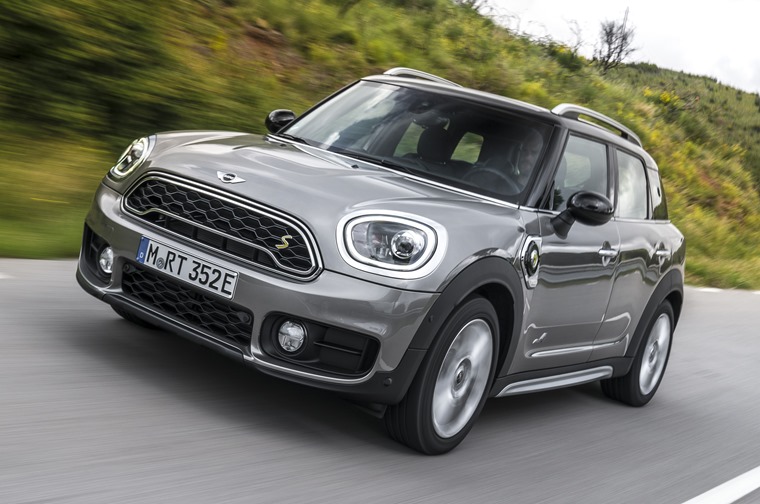 The Mini Countryman is essentially the estate variant of the iconic car and, while it certainly isn't what you'd call 'mini', its size means it can happily accommodate an all-wheel-drive hybrid system and battery pack.
While you do have to sacrifice a little boot space, an all-electric range of 26 miles might be a price worth paying if you do lots of shorter journeys.
Renault Zoe
The Renault Zoe has been around a while now, but various updates ensure it remains a popular choice for those wanting a small, reasonably practical electric vehicle. Its latest update – the new Z.E 40 – introduced a battery that's purportedly capable of up to 250 miles but, like most EVs, you should probably expect this to be closer to 150 in the real world.
Like the Leaf, it now has rapid charging capabilities too, meaning that via a high capacity charger, you can expect a full battery in around an hour. Equipment levels are good too, with even entry-level models featuring cruise control, as well as a seven-inch touch screen with satnav. The best thing? This model is available for less than £300 per month.